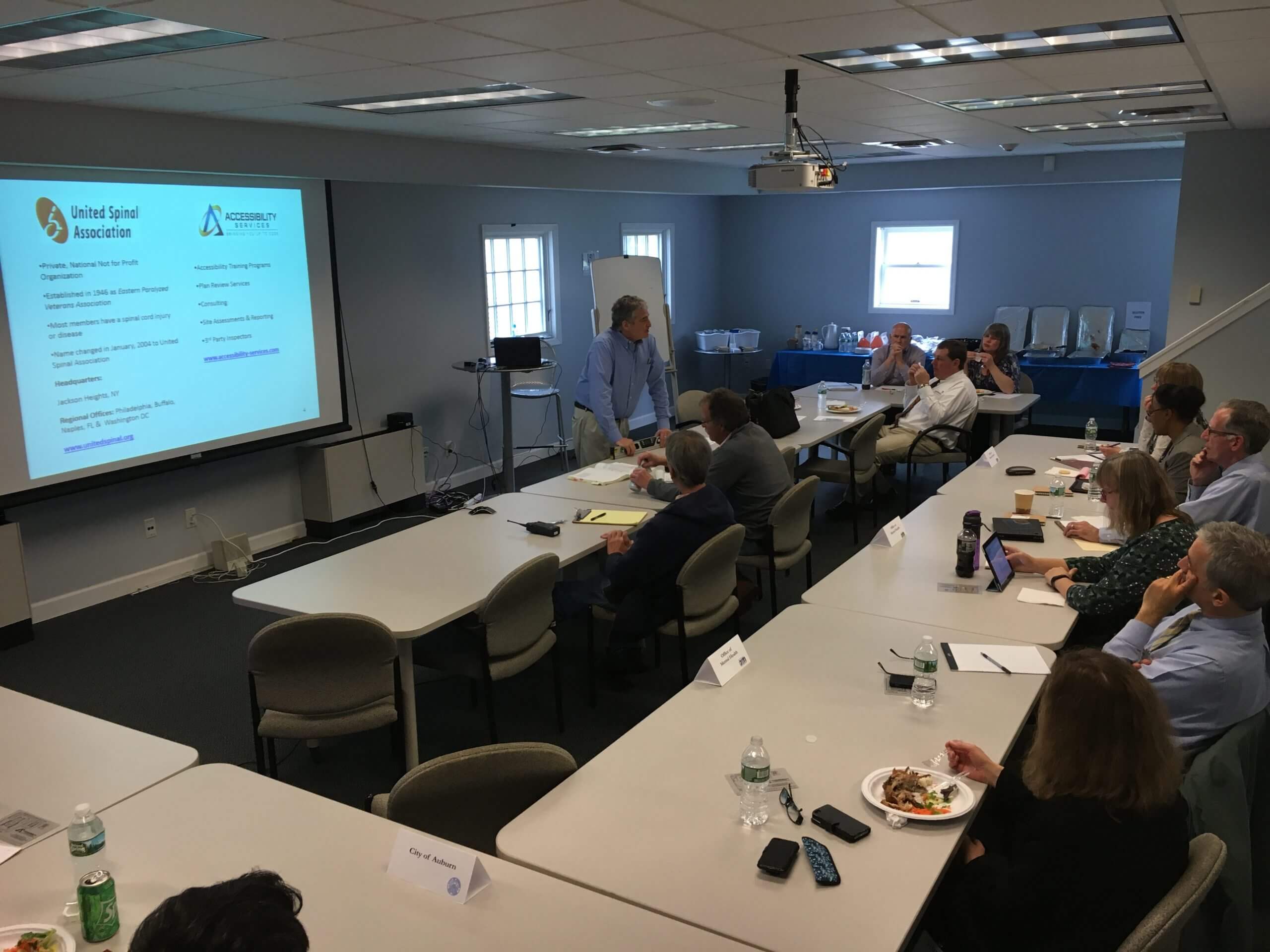 Beardsley Architects + Engineers was the site of a seminar on Accessible Design featuring keynote speaker and accessibility expert Dominic Marinelli. The focus of the event was to educate Architects, Code Officials and Health Care Professionals and gain firsthand knowledge of accessibility changes from an expert who is a major contributor to the writing of the codes.
"We realized that New York State is in a transitional period following the adoption of the new International codes and with new codes come a lot of changes, especially to accessibility and barrier free design. The timing was right," said Scott Hackett of Beardsley who coordinated this event.
Dominic Marinelli holds a Master of Science from the State University of New York at Buffalo and has been with the United Spinal Association for 25 years. He provides continuing education to members of the American Institute of Architects (AIA) and is a contract Instructor and certified Accessibility Specialist/Plans Examiner for the International Codes Council (ICC) in addition to being a NYs certified code enforcement official.