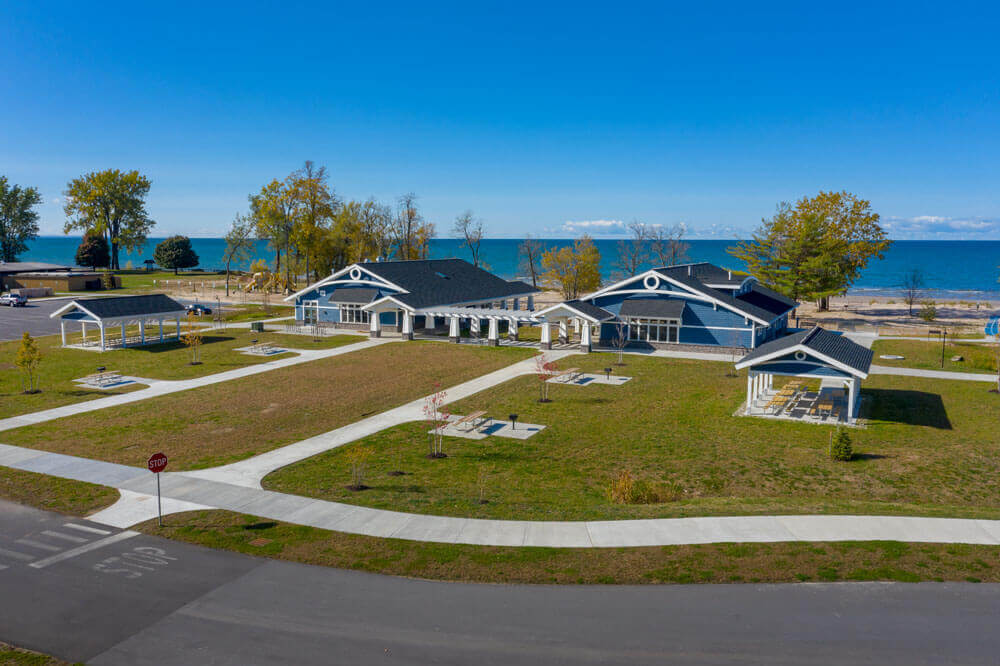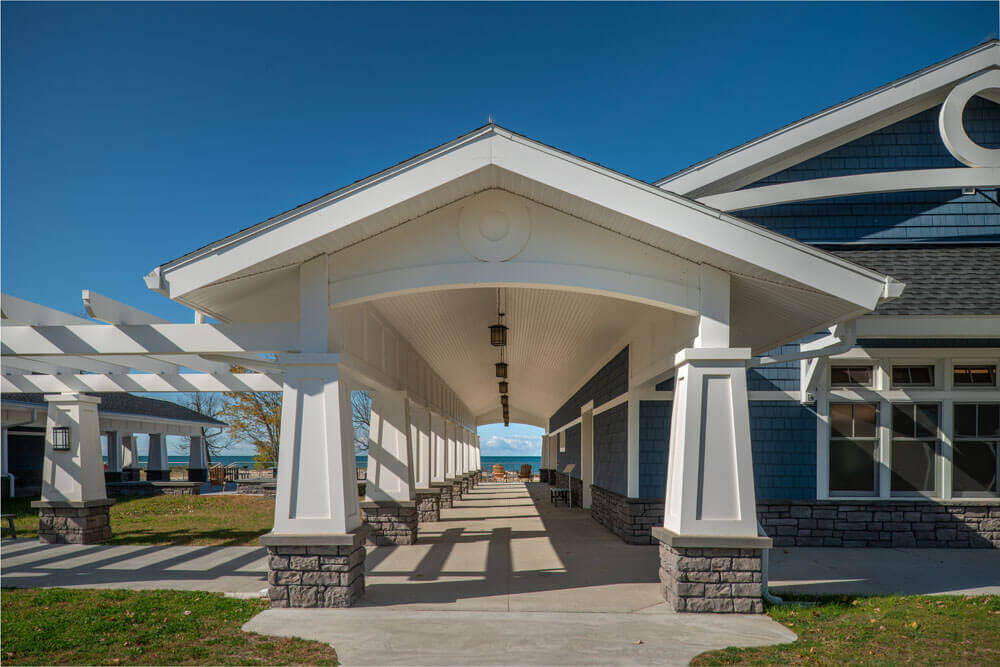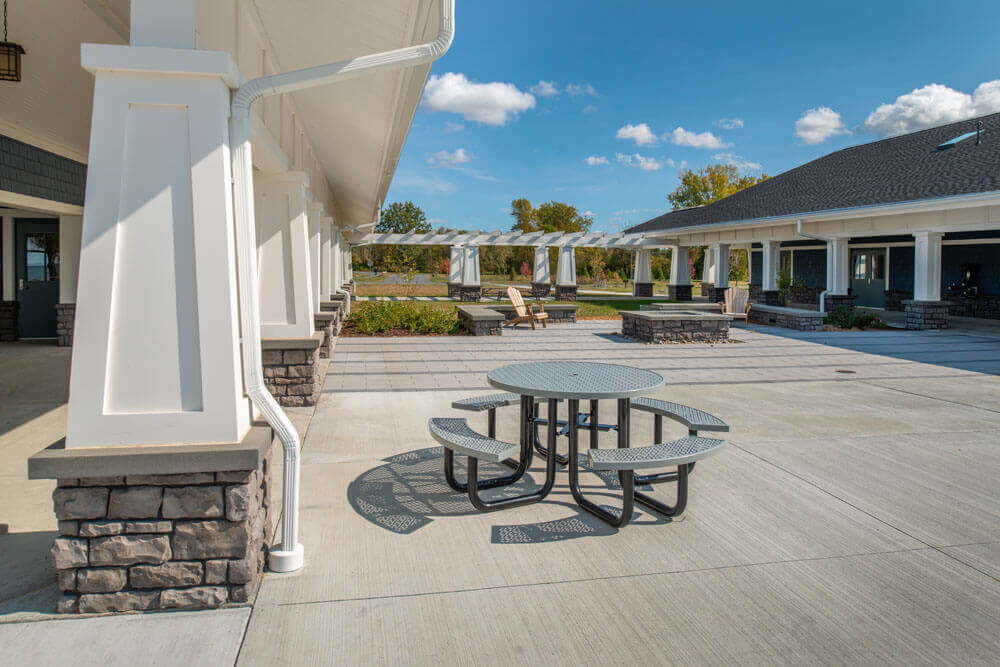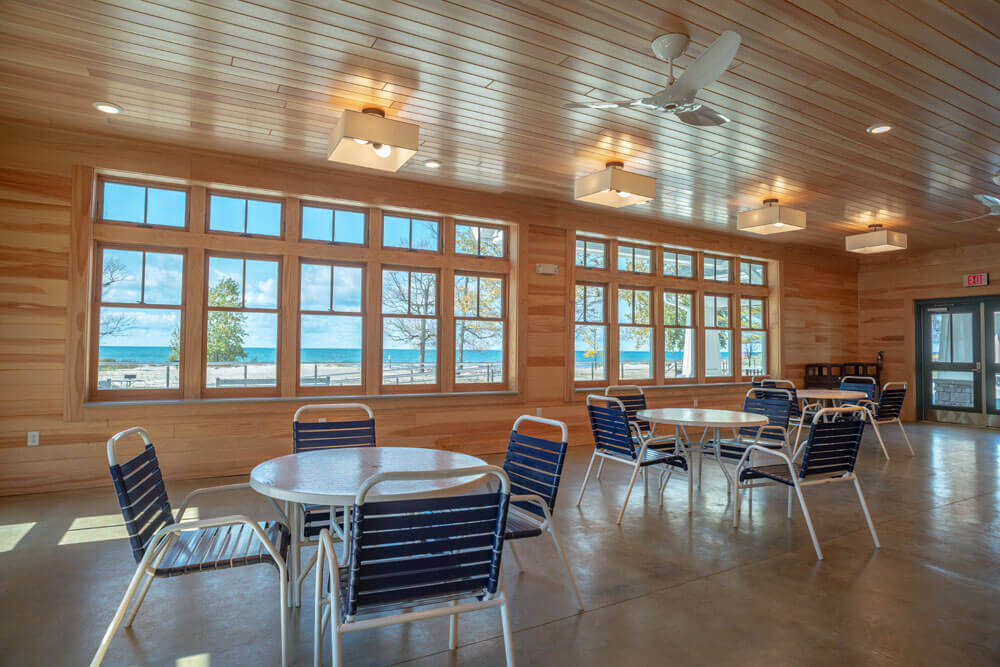 Beardsley Architects + Engineers is pleased to announce that the Redevelopment Project at Southwick Beach State Park in Henderson, NY, has been selected by the American Public Works Association to receive a 2021 Structures/Facilities Project of the Year Award from both the Central New York branch and the New York State chapter. The award recognizes public works projects that exhibit exemplary partnerships between the owner, architects and engineers, and the contractor.
Southwick Beach State Park is one of the most heavily visited day use areas in the Thousand Island State Parks Region, attracting an average of 120,000 visitors annually to the sandy shores of Lake Ontario. During their stay, Park-goers can visit the sandy beach, hike along wooded trails, or camp at the nearby campgrounds. To serve this diverse set of visitors and to provide an accessible and modern experience, the New York State Office of Parks, Recreation & Historic Preservation (NYSOPRHP) tasked Beardsley with designing a new, modern bathhouse and concession facility that reflects the traditional architecture of the Thousand Islands region.
The primary functions of the facility were separated into two separate buildings connected by a pergola and gathering area that creates an unobstructed view of the beach and Lake Ontario beyond. The new facility is sited on a raised terrace that formally organizes the facility and mediates between the landscape of the beach and the landscape of the grass and wooded park that visitors travel through when approaching the site. As part of a larger redevelopment of the park, improvements were also made to the entrance roadway, beach, and parking areas.
High winds and blowing sands are a significant issue at Southwick Beach State Park and as a result, Beardsley was additionally tasked with making improvements to the sand dune system, nearby parking lots, and wetland areas that would effectively reduce sand migration across the parking lot and protect the park's natural habitat.
Now complete, the new facility provides patrons with improved access to the beach and Lake Ontario, creating a space where people from all walks of life can gather and socialize or find a moment to rest and enjoy the park's natural setting.