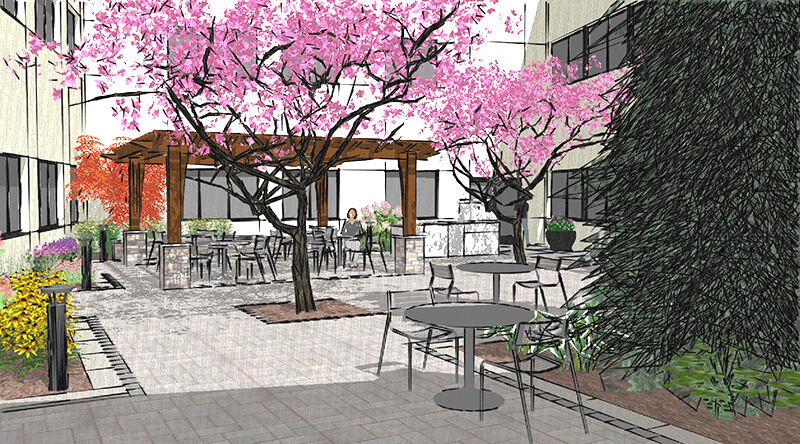 In the northeastern US, we are fortunate to be able to enjoy the full range of seasons and now more than ever, people want to experience the outdoors through high quality spaces in their day-to-day working environments. Flexible outdoor gathering areas like courtyards, gardens, and pavilions extend our living and working environments and allow for improved social distancing opportunities and help mitigate COVID-19 risk.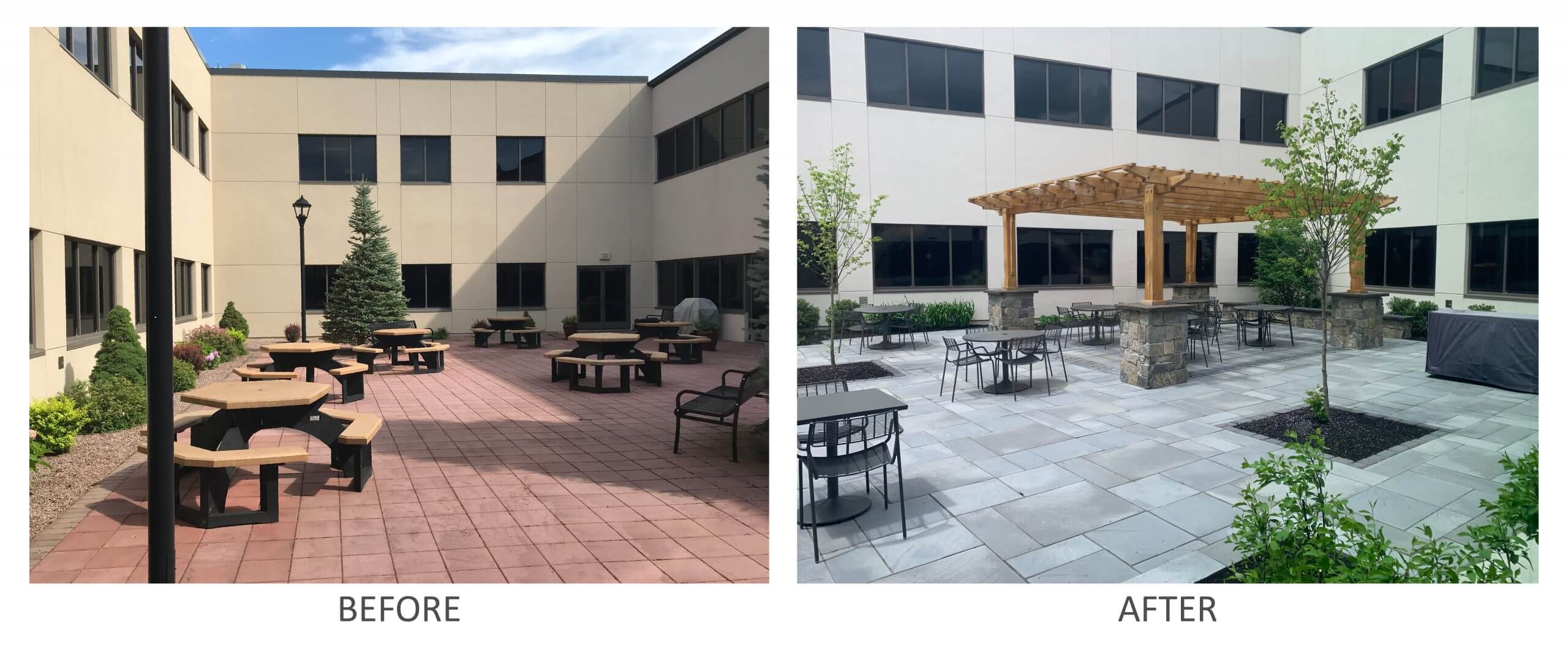 Beardsley recently completed a project for a private sector client in Upstate New York that included a comprehensive renovation of an existing enclosed 3,600 SF courtyard. The existing courtyard was dated and uninviting, offering little in the way of seating, and occupants often felt like they were in a fishbowl with exposure from building windows on all sides. The improved space features realigned planting beds, stone paver surfaces with an integral snow melting system, stone clad seating walls, a raised herb garden, outdoor kitchen, and cedar pergola. These elements improve privacy and create opportunities for more intimate meeting and workspaces.
To maximize comfort and productivity, here are some elements to consider when planning your outdoor spaces.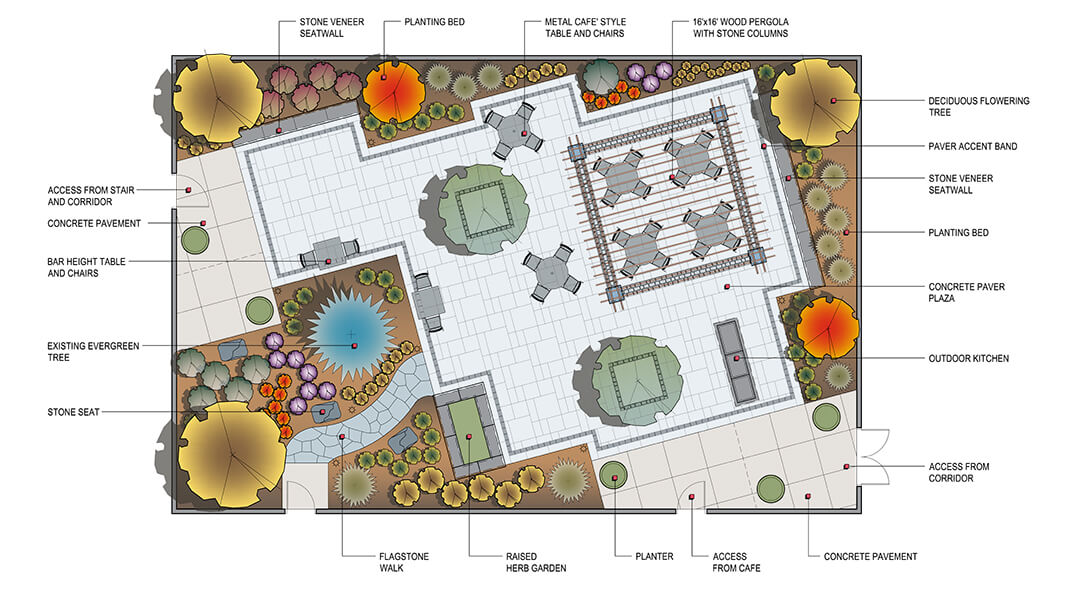 Shade/Shelter
A pergola, shade sail, porch roof, or other structure increases functionality and allows for more extended use of the exterior space in direct sun or inclement weather. For areas with insect issues, screened porches or structures are ideal.
Flexible Seating
A variety of seating options for small groups or individuals lends maximum flexibility, and movable furniture can be reconfigured to meet social distancing guidelines. Pay particular attention to furniture materials. Slat or mesh seating can become uncomfortable and solid tabletops are good if a writing surface is needed.
Plantings
A well-developed plant palette provides much needed texture and color, and offers opportunities for pollinator or herb gardens. Native varieties and careful selection can yield great results throughout the growing season.
Fire
In northern climates, outdoor radiant heaters or fire pits can extend the season into the spring and fall and provide enhanced opportunities for user experiences.
Wind and Water
A water feature can help create a calming experience and also masks ambient traffic or background noise.
Communications & Media
Outdoor wireless internet access and media equipment allows for maximum flexibility of use for individual work or group meetings.
Beardsley is excited and ready to help you plan your next project whether it be a courtyard, mechanical system upgrade, or new building. Please contact us to learn more about how we can help.
Ready for a project?
Let's connect. We want to hear more about your vision.