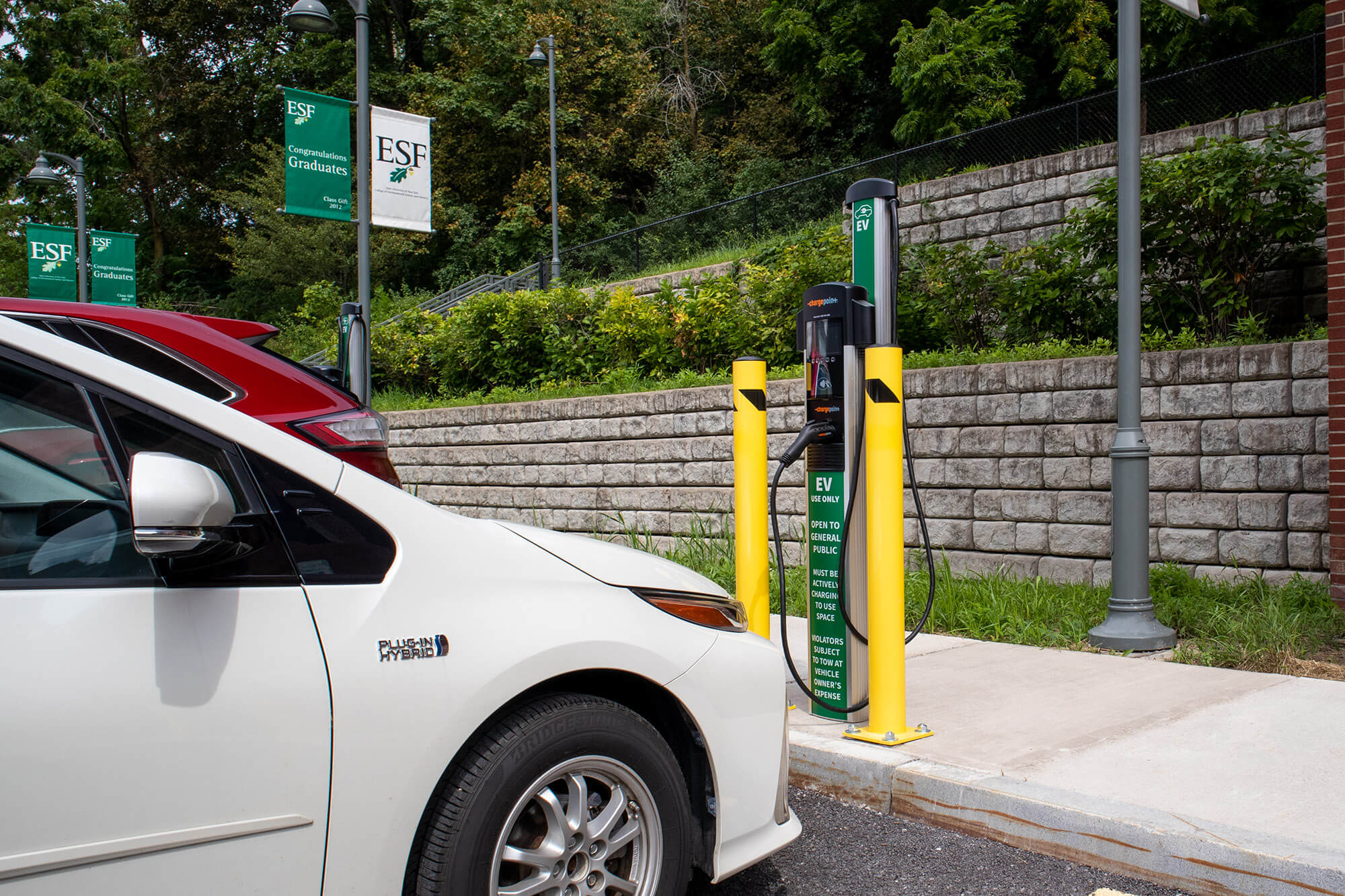 Sustainability.
Environmentally Friendly.
Electrified Future.
These are just a few of the words and terms being discussed and debated throughout the world today; however, these are just words. Talk, as they say, is cheap. Action is needed! Enter the SUNY College of Environmental Science and Forestry, or ESF as it's known here in Syracuse. ESF, a leader in Environmental Studies, has a history of practicing what they teach by incorporating sustainable designs and technologies on their campus. So, when a recent poll showed that the campus and local community were interested in Electric Vehicle (EV) Charging Stations, they didn't hesitate to jump right in. ESF partnered with Beardsley Architects + Engineers not only for our related skill and expertise but also because of each organization's similar mission to foster sustainable communities and environments. With over 15% of the Beardsley staff registered as LEED accredited professionals as well as a rich history of energy efficient and sustainable designs, it was a perfect pairing.
The ESF and Beardsley team developed a project to install an impressive 18 Level-2 EV Charging Stations on campus. In addition to being used by faculty, staff, and students, many of these stations are available to the public. As a result, the project created one of the largest and most affordable publicly accessible charging hubs in Syracuse.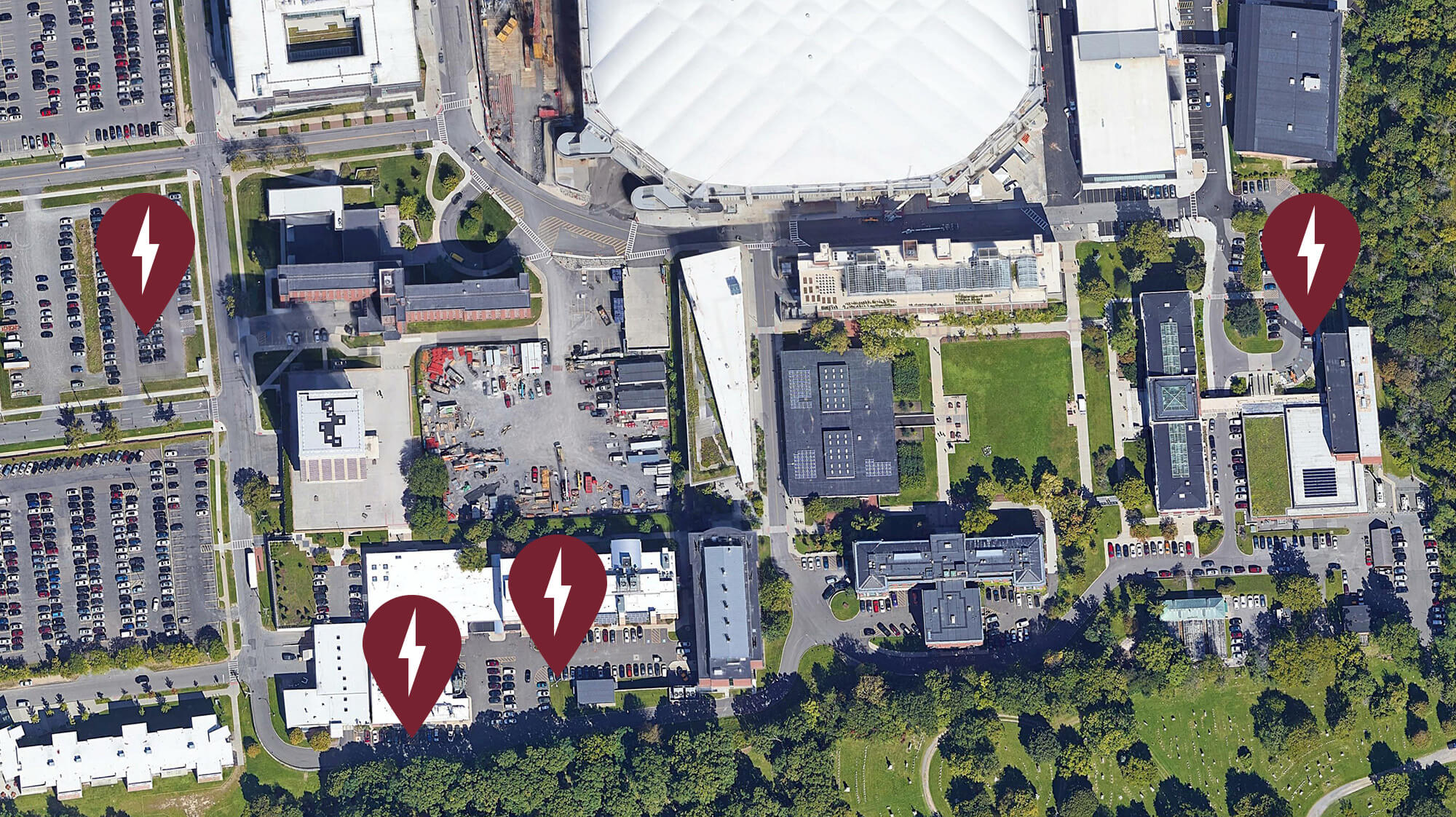 Perhaps the biggest challenge with this project was the lack of available power at the parking area accessible to the public. Each station required 7.2kW or approximately 58kW total for this parking location. Beardsley provided calculations to determine power requirements, coordinated with the local utility to upgrade the service, designed a new power pedestal, and prepared drawings for the excavation and trenching required in the parking lot.
Using incentive programs from the local utility company and NYSERDA, the team was able to deliver a project that was 96.5% funded by external incentives. With incentives like these, as well as additional available funding from the newly passed Infrastructure Bill ($7.5B for EV charging), now is a good time to start planning your EV project. Please contact us to learn more about how we can help.
Ready for a project?
Let's connect. We want to hear more about your vision.