March Madness is in full swing and we here in Central New York are serious about basketball. Even at the High School level, March basketball can be intense.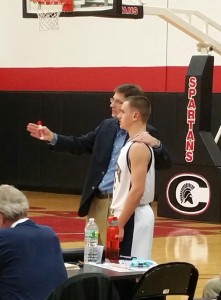 I was lucky enough to coach a local Varsity basketball team this season, and as an engineer as well as a coach, I have an interesting perspective on what makes for a good gymnasium. Beardsley has designed a number of these across the region, but as a coach, I now have some new ideas on what we could do for future gym projects.
The key thing when designing any facility is to think of the end user's needs. In the case of a gymnasium, we as architects and engineers work with the owner to determine what is important to the coach and players. I've been in a lot of gyms over the past few years and I've seen firsthand what works and what doesn't.
Here's a few things to consider:
Bleachers 
My solution to this is to keep the bleachers on one side, opposite the players. In addition to making it easier to hear and less distracting, the fans also get a better view of the players and what's happening on the bench. It gives players more room on the sidelines for their gear and gives more space for the scorers and statisticians keeping track of the score.
Many gyms have bleachers on both sides of the court. Fans and parents then wind up directly behind the player bench, which can become a distraction for the players and the coach. It's difficult to talk to the players in a huddle, and you can hear fans and parents shouting, which can sometimes take your mind off of the game.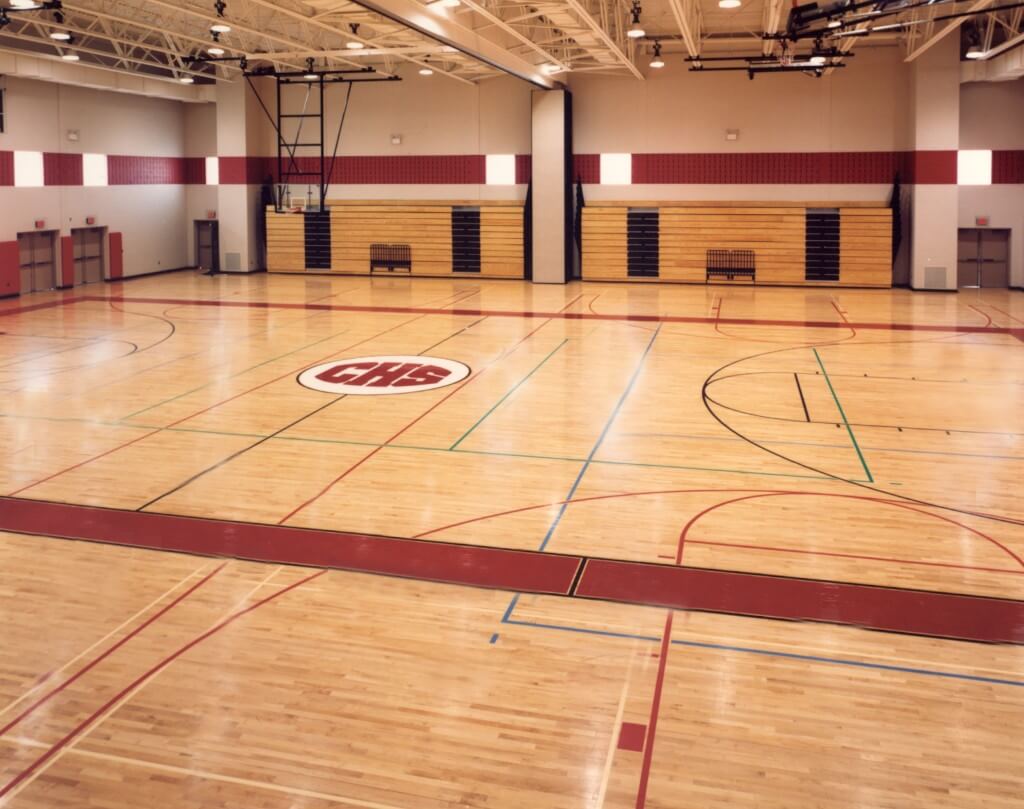 Sound Systems
A quality sound system that is reliable and easy to use combined with proper acoustics can enhance the whole game experience. First of all, the kids really like the pre-game music and introductions to get psyched up to play. Secondly, more and more schools are having students sing the National Anthem before games. This can be a really great and inspiring moment. However, often times the sound system doesn't perform. It is really unfortunate when these kids get out there to show their talents and the sound system doesn't make them sounds as good as possible. A poor sound system can really suck the fun out of the event.
Quality Lighting  
The other benefit to these types of solutions is energy savings and fixture rebates. Often times a new LED or even fluorescent system will be more energy efficient and qualify for rebates from the utility company or NYSERDA.
To solve these issues, I would recommend longer life LED fixtures or multi-lamp fluorescent fixtures. Either type would reduce the need to change out lamps as often through longer life (LED) or more lamps (multi fluorescent – since there are more lamps per fixture, if one goes out there won't be a big dark spot). Both solutions have better color rendering and will help the refs see better to make better calls … Well, maybe not. It's a good theory anyway!
At one game this year, the facility was still using the standard metal halide high bay fixtures. The first thing I noticed was the dark spot on the floor due to one lamp being out. Not only did the lighting system have a low quality of light due to the low color rendering index of the lamps, but now part of the gym was dimmer than the rest. In addition, fixtures mounted up high like these cannot be changed out easily. Maybe they didn't have a lift, or maybe the lift operator was not available that day. Whatever the reason, they were stuck in a bad situation.
A quality lighting system is a key component to having a quality facility, both from a function or performance standpoint but also from a maintenance and energy perspective.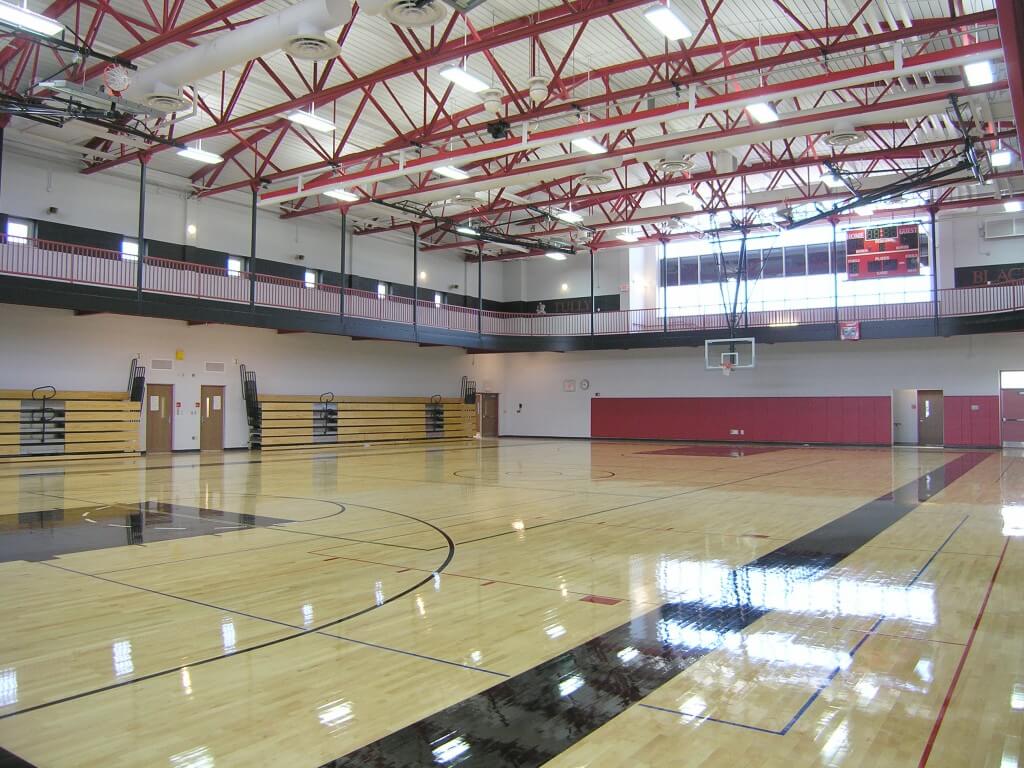 Locker Rooms
A good locker room is just as important as a good gymnasium. There's sometimes not enough room to talk to the whole team at once because of the locker layout. My team once had to gather in the shower area for our pre game meeting because it was the only space large enough to hold us all (apparently we were not the first as there was already a white board wheeled in there). I suggest a more open locker room layout that allows for a larger team gathering space. A spot for white boards would be great, too, and would be a benefit to any other sports teams using the locker rooms.
Great facilities can make or break a game not only for the team, but for the spectators, too. It's important to remember the needs of everyone involved. Whether you're looking to update an existing facility or build brand new, the key is to focus on how the facility layout can enhance the game or activity rather than detract from it.