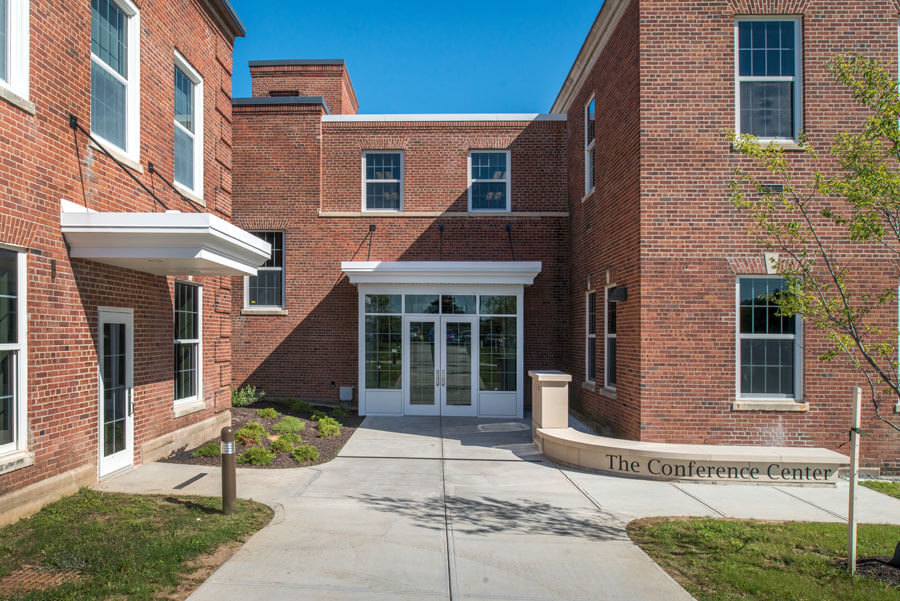 Since 2013, Beardsley Architects + Engineers has been working with Wayne-Finger Lakes BOCES (WFLBOCES) on the renovations to three existing buildings at their Newark, NY Campus. Through a comprehensive study conducted with WFLBOCES administration and staff, it was determined that the three buildings could be renovated to accommodate 730 people in conference and meeting space. The study also determined the need for a commercial kitchen to serve events held at the conference center while also providing a capstone work experience for students in the school's sought-after culinary arts program.
In addition, the renovations support a continuing education-focused Nursing Program in a five-bed mock clinical. Also supported is the central Science Kits facility, which receives diverse materials from a wide variety of distributors and assembles them into curriculum based 'kits' for all grade levels that are then delivered to the 25 component districts.
These before and after photos of the buildings show how the spaces were transformed to serve the needs of WFLBOCES.