Fort Drum, NY
7th Engineering Operations Complex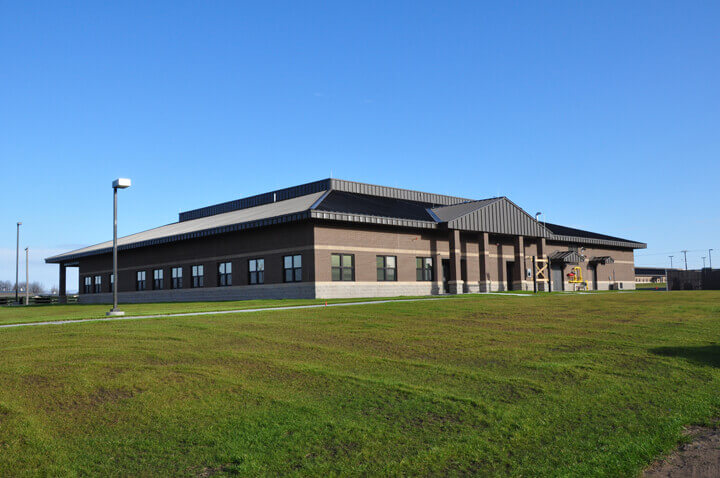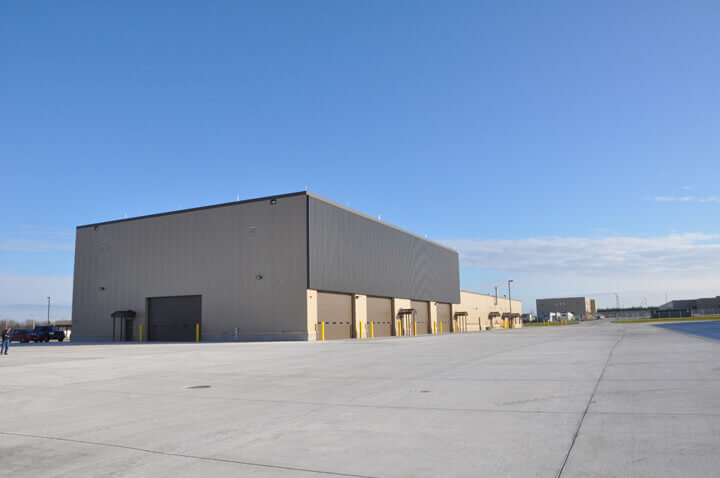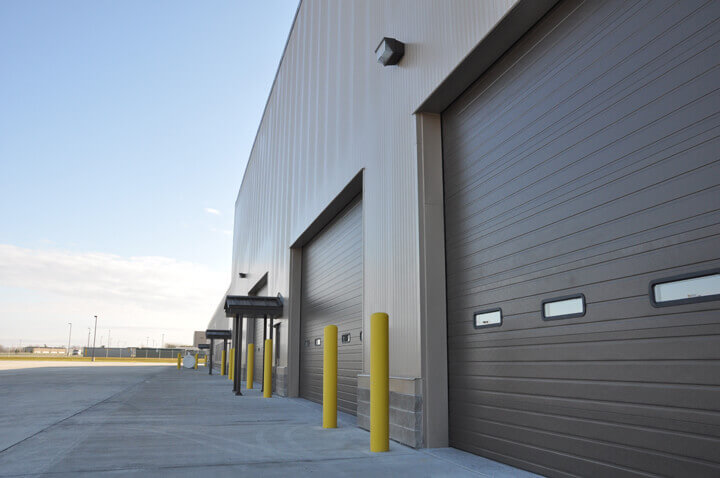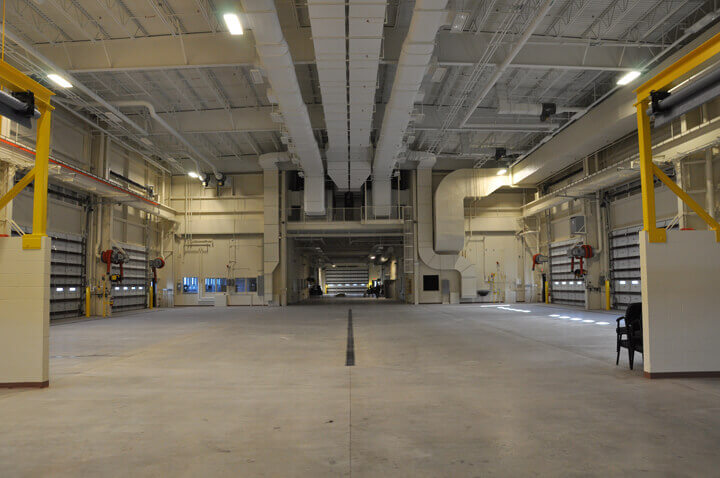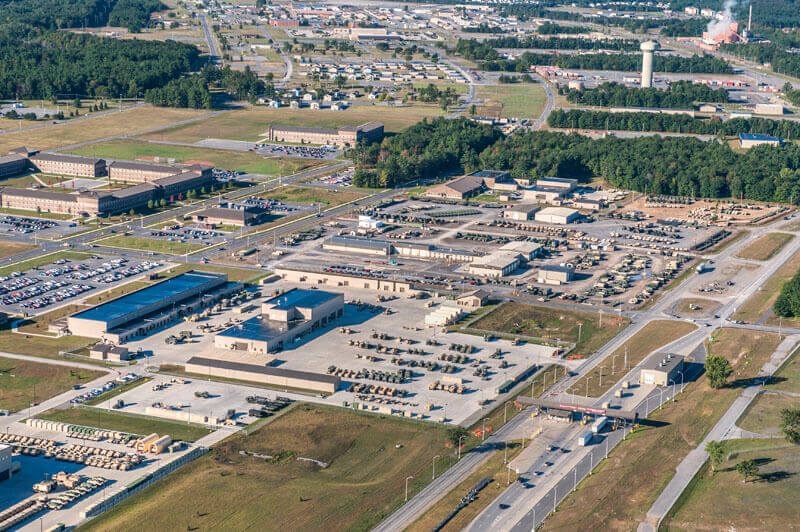 Beardsley provided A/E design services for four new buildings on a 20-acre site:
15,011 sq ft Battalion Headquarters with administrative offices and classrooms
66,725 sq ft Company Operations Facility
31,107 sq ft Tactical Equipment Maintenance Facility (TEMF) with training facilities including overhead crane
17,549 sq ft Dining Facility (DFAC)

The Dining Facility provides complete year-round service for 500 troops, accommodates 59 staff and includes serving and dining areas, food prep and cooking areas, cold / dry storage, and a receiving / loading dock. A separate carry-out kitchen is located in one centralized area.
Traffic between the kitchen and dining areas is minimized and the open floor plan of the dining area allows flexible seating. Building design holds all the required equipment, including cold storage, food prep, food dispensing, ice making, and cleaning.
Electrical, mechanical, plumbing, and fire protection services were designed to achieve a LEED silver rating. Energy-efficient lighting and Energy Star rated equipment are provided; additional ventilation via the kitchen hood exhaust consists of roof-mounted up-blast fans. A centrally controlled low-pressure washing system is included, and all waste goes through grease interceptors before connecting to sanitary drainage piping. A wet-pipe sprinkler system is provided in the DFAC, and a separate wet chemical-type fire suppression system is provided for kitchen hoods and associated duct / plenum.
Contact us to discuss how we can collaborate with you on your next project.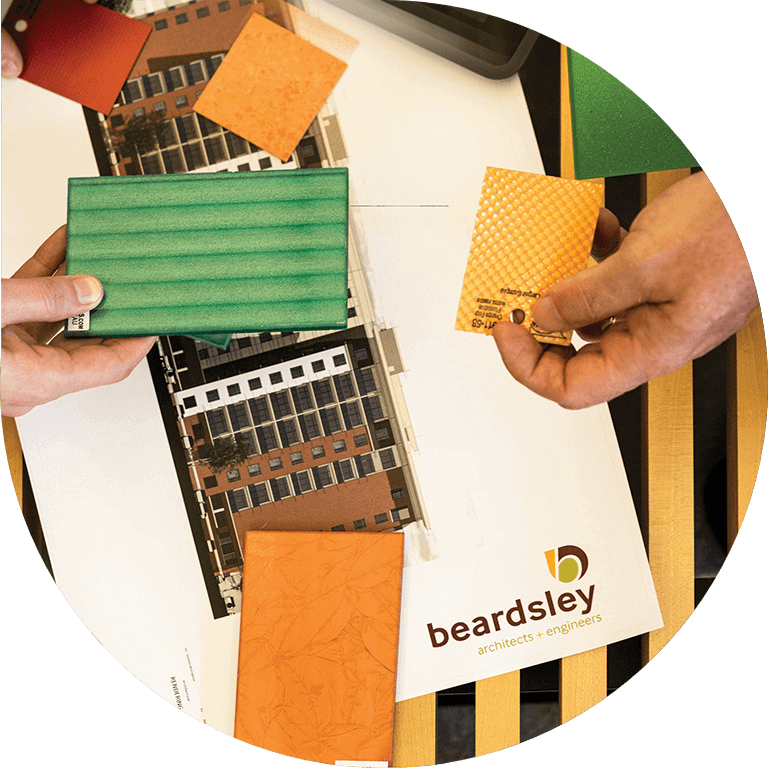 Care, transparency, and relationship building
Through partnership and an understanding of your vision, our experts create beautiful, functional, sustainable buildings and environments.
Ready for a project?
Let's connect. We want to hear more about your vision.