Franklin County, NY
Adirondack Youth Lodge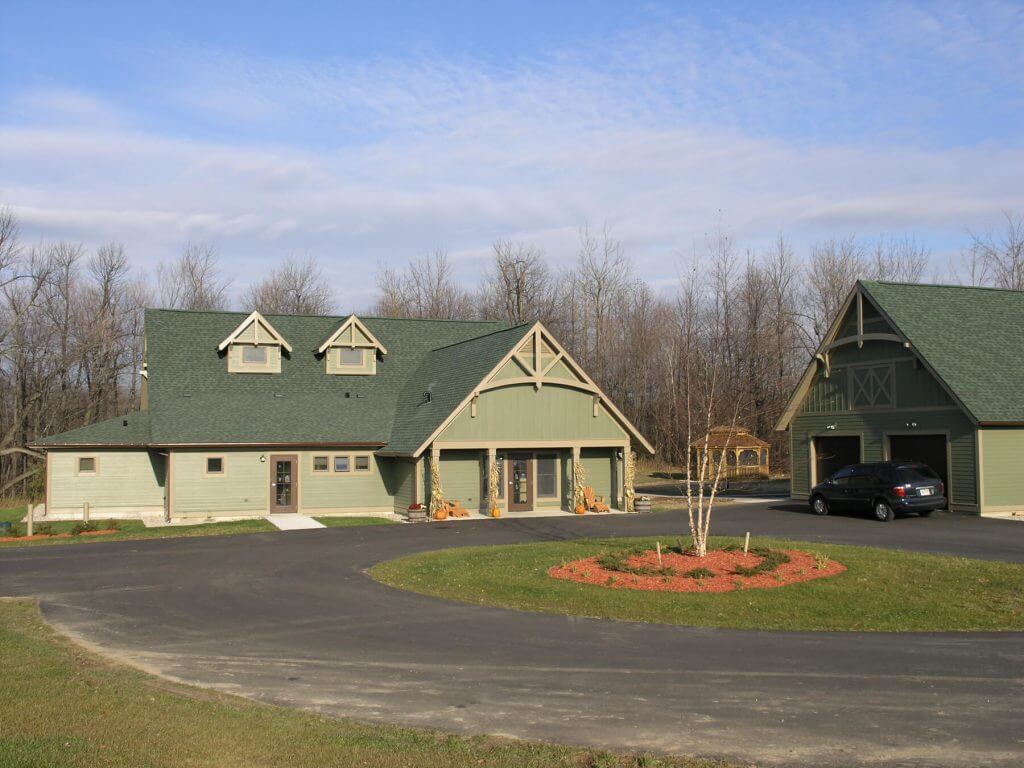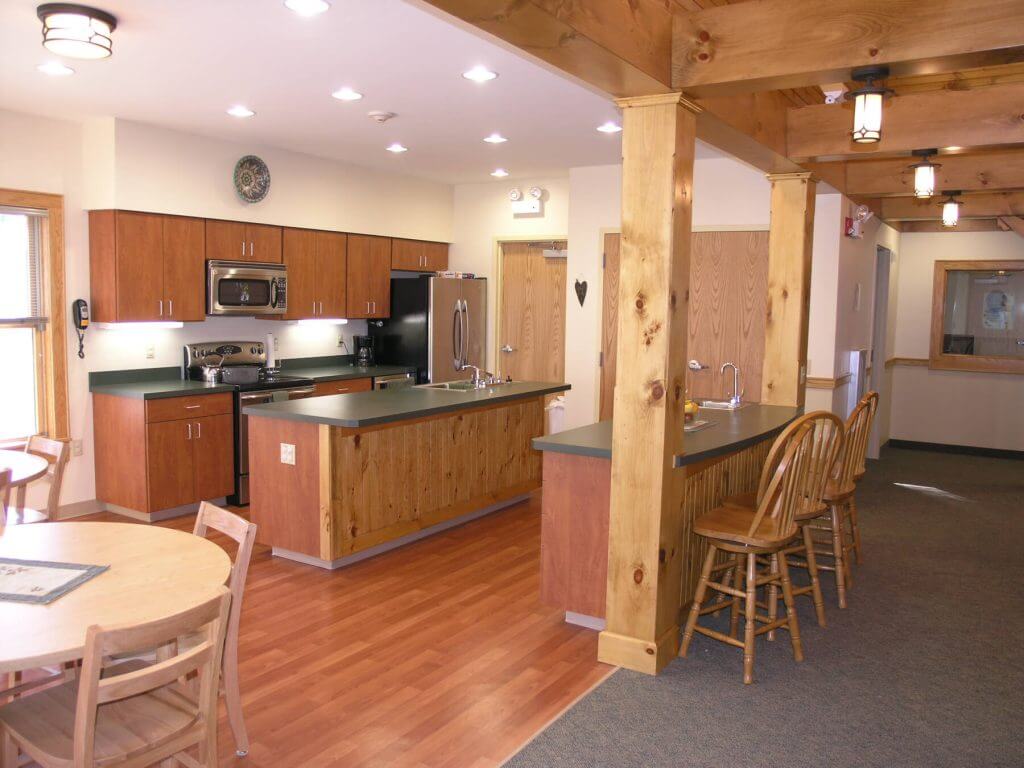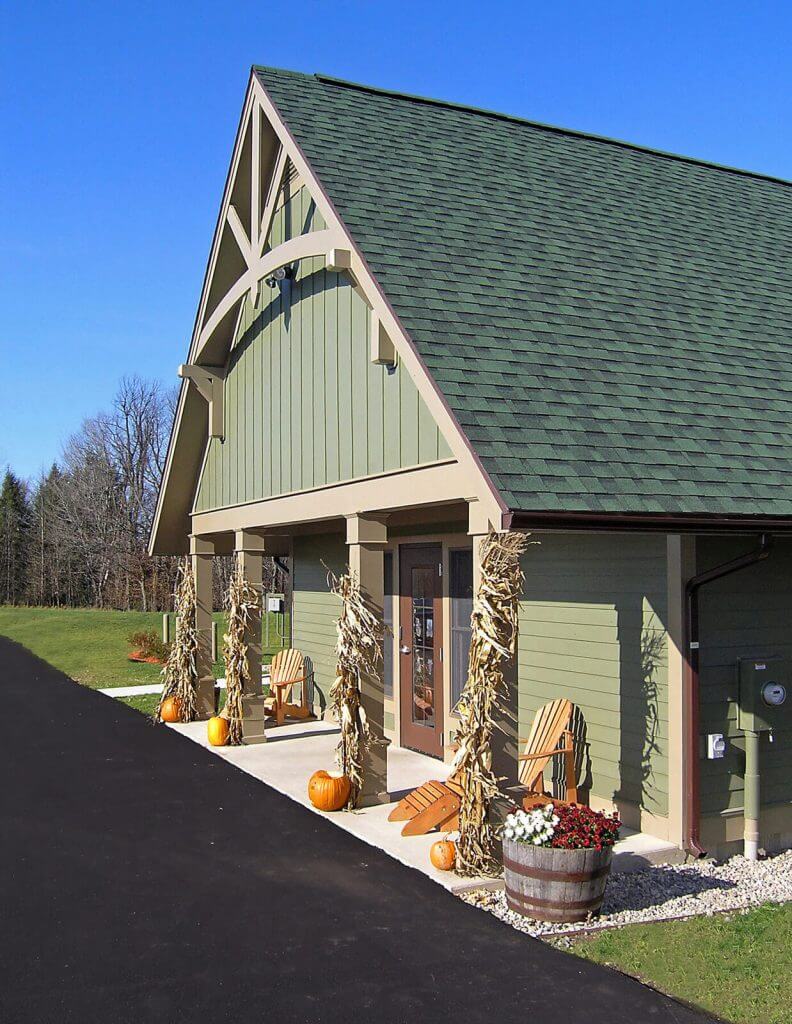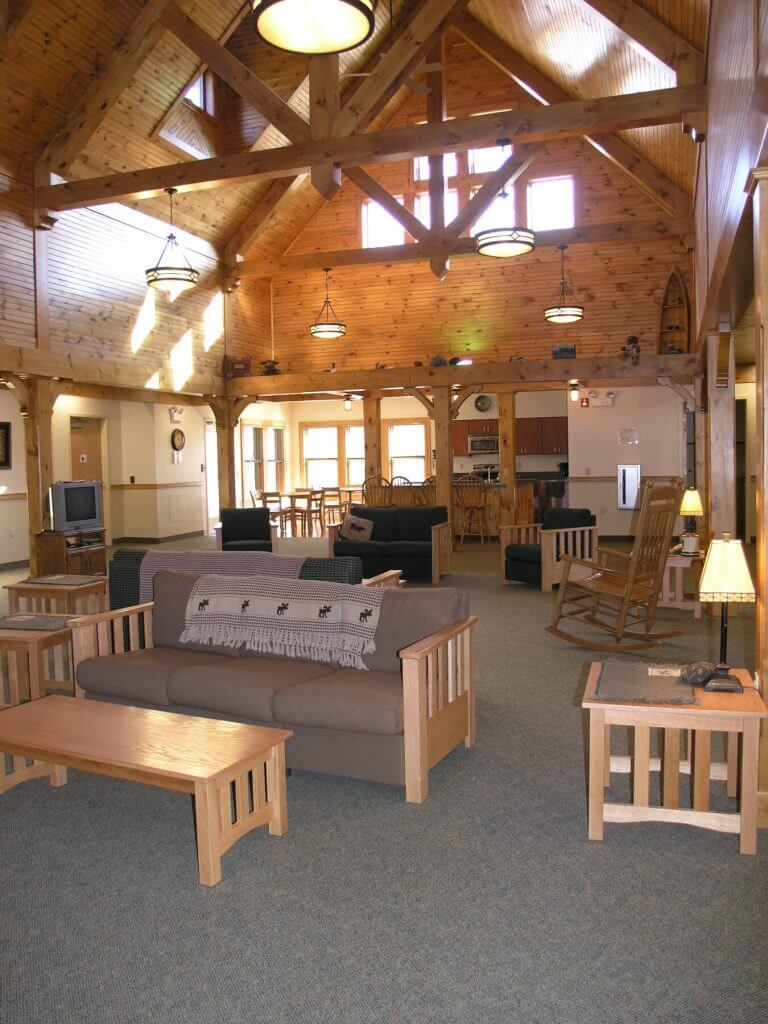 The Adirondack Youth Lodge provides shelter for troubled youth from various counties in Northern New York. Beardsley's goal for its design was to provide a comfortable, safe, and welcoming environment that provides the "home atmosphere" these youth lack. The biggest challenge to this goal was that the design had to include features for the privacy and protection of residents, while still maintaining this desired warm, non-institutional environment.
At the center of the space is the great room, this space provides a community area were occupants can gather, relax, and socialize. Off of the great room is a dining and kitchen area where residents can all help with food preparation and gather for "family" meals. Surrounding the common spaces are eight individual bedrooms for the building's residents. Also off of the common area is a multimedia room that offers internet access and video games. Staff office space surrounding the common area provides an area for support work and a constant display of video surveillance for the whole premises. On the exterior is a deck and sidewalks leading to a gazebo, basketball court, soccer field, campfire area, and fishing brook. Staff support space includes ample parking and a detached two car garage and storage building that can be used for crafts and construction projects.
In addition to achieving all of the design goals, this 4,500 sq ft facility was completed early and under budget. This result was a success for both the client as well as the adolescents who now have a place they can feel proud to call home.
Contact us to discuss how we can collaborate with you on your next project.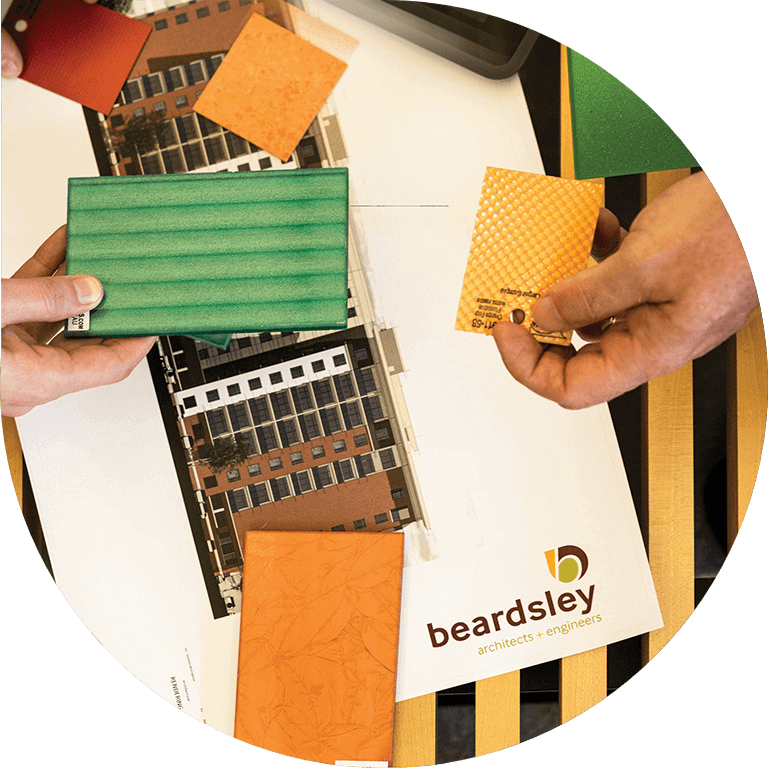 Care, transparency, and relationship building
Through partnership and an understanding of your vision, our experts create beautiful, functional, sustainable buildings and environments.
Ready for a project?
Let's connect. We want to hear more about your vision.