Fort Drum, NY
Air Support Operations Squadron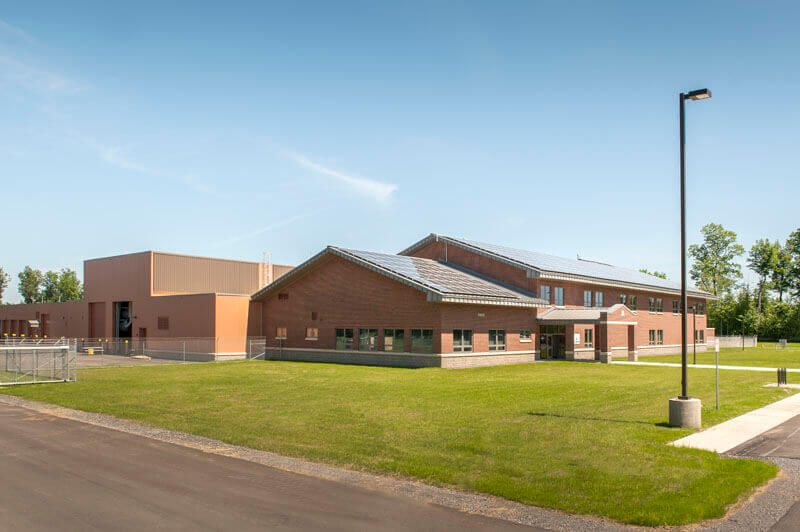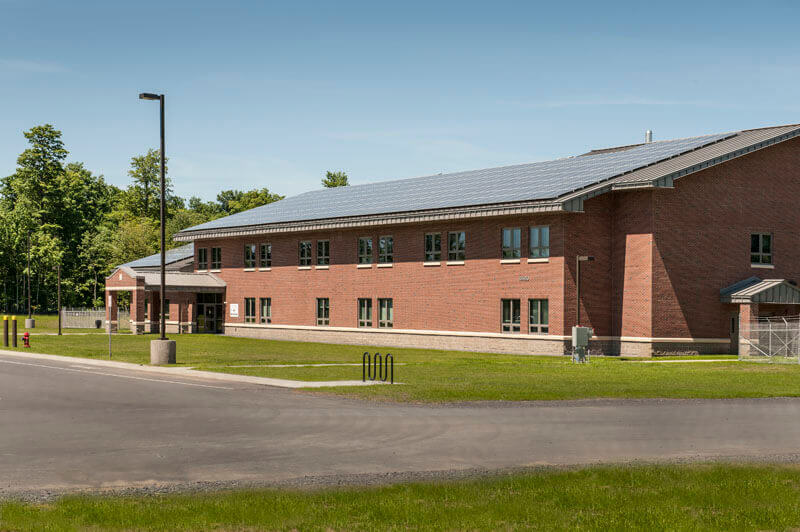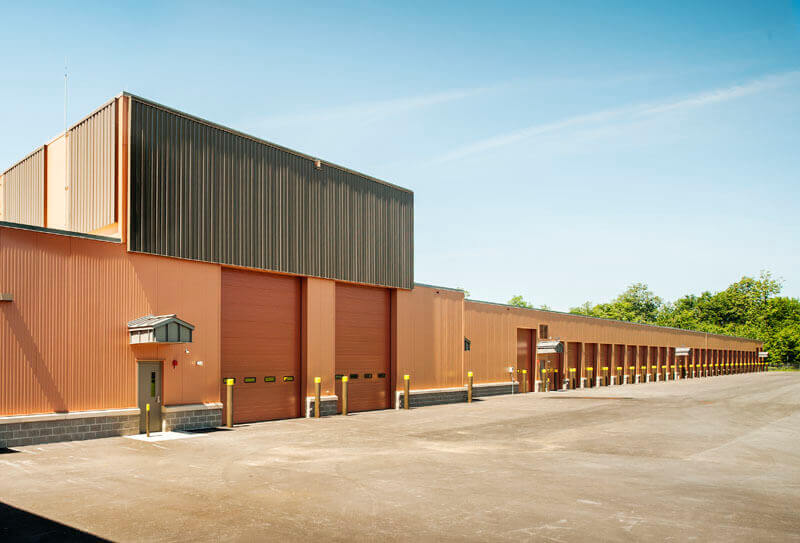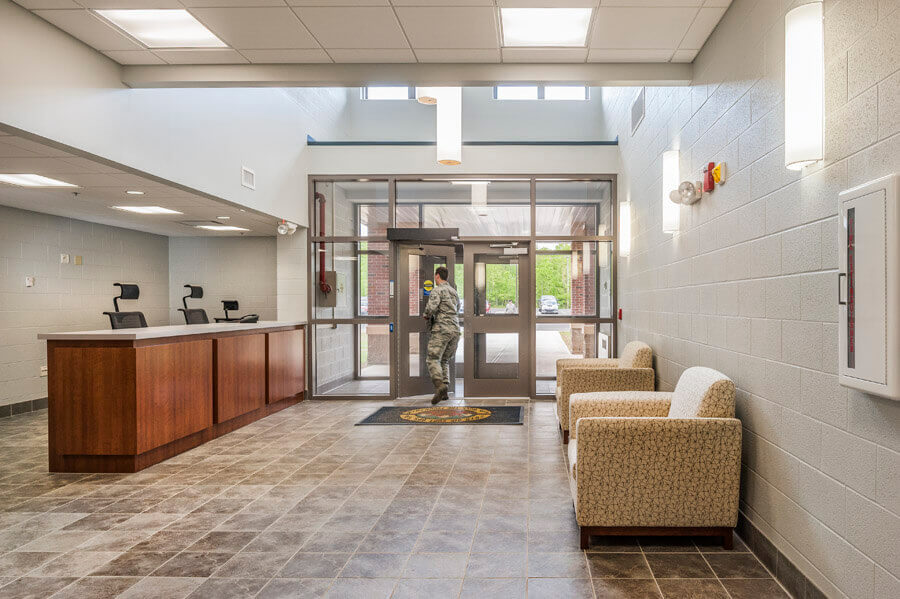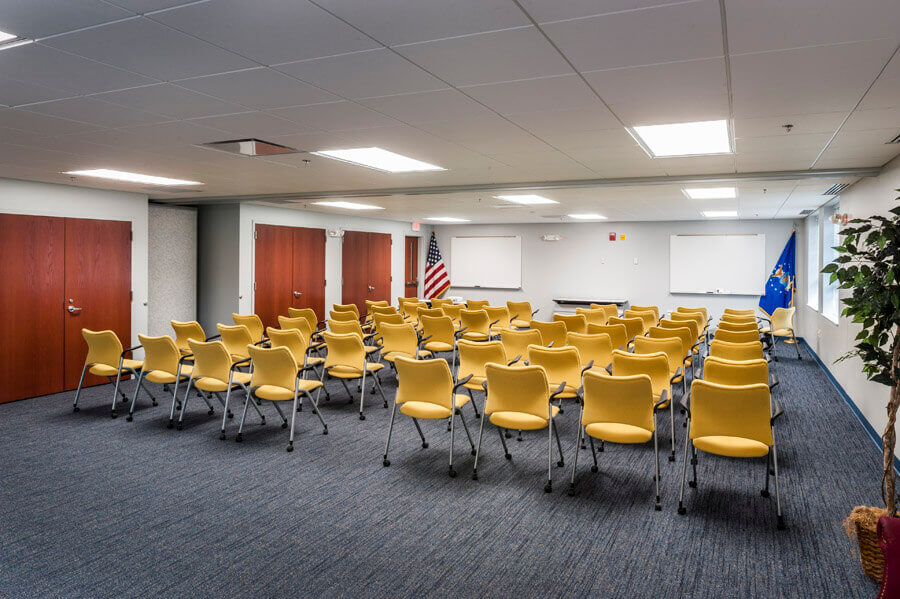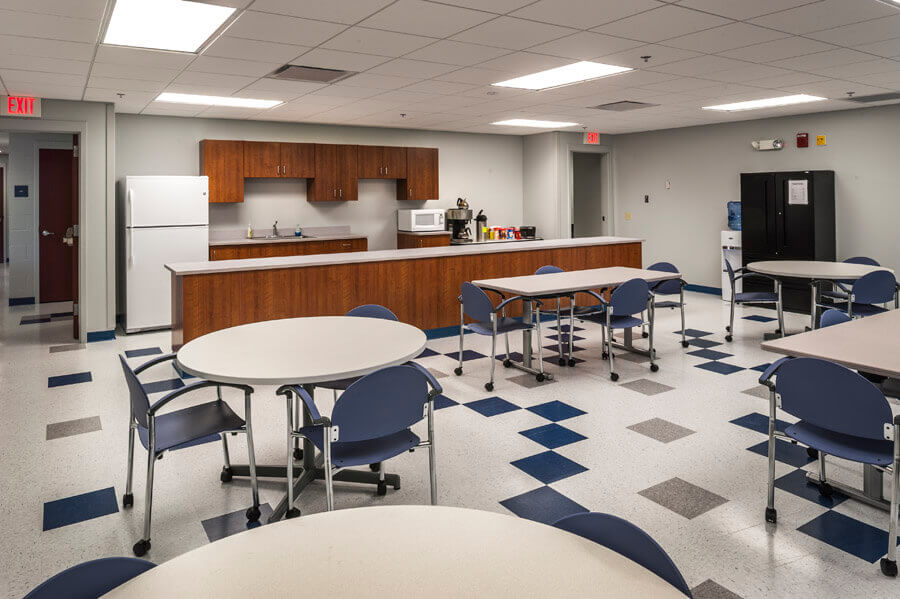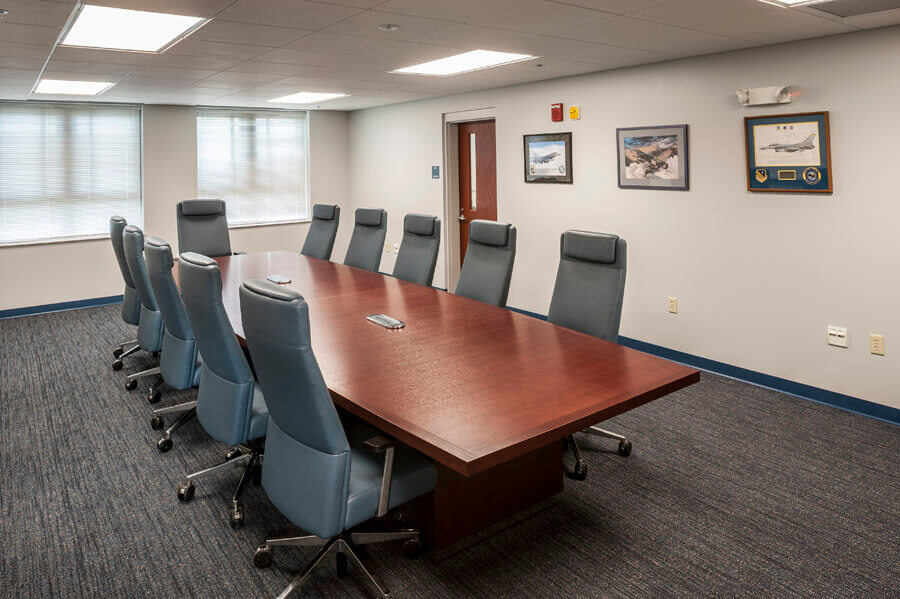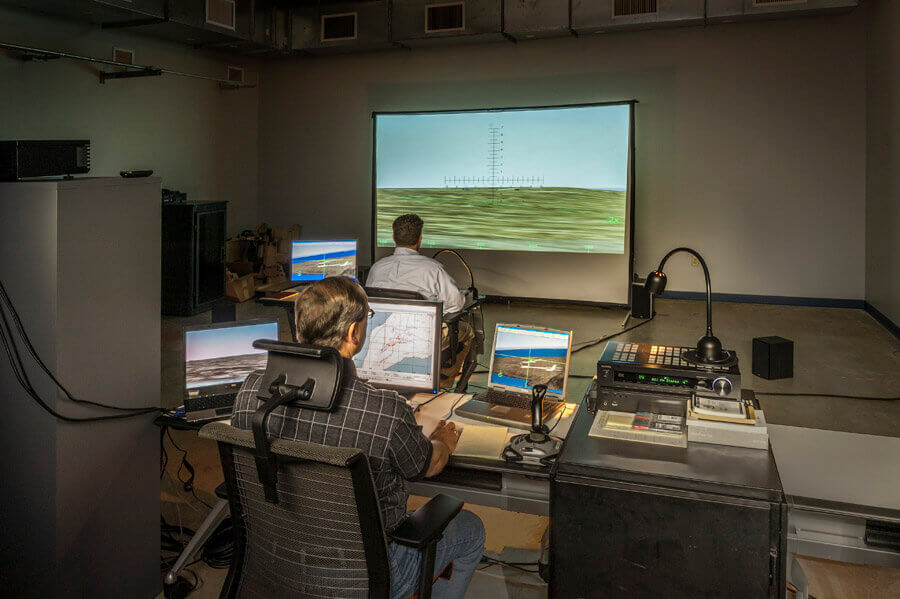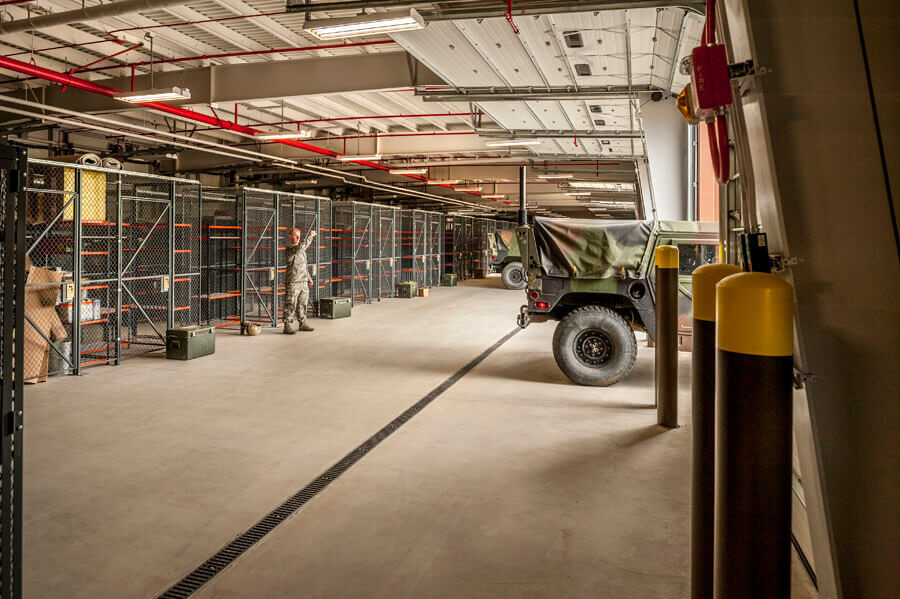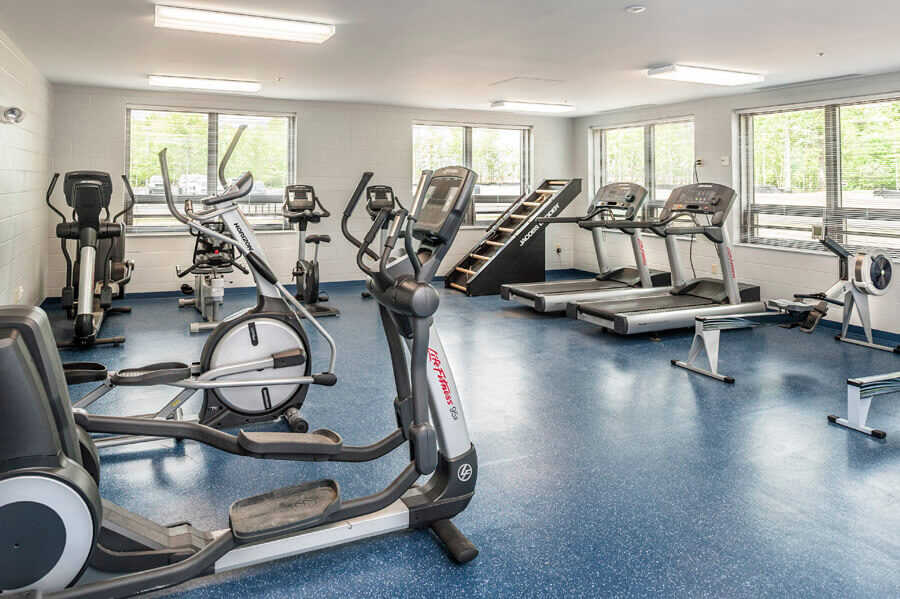 As part of a Design-Build team, Beardsley Architects + Engineers designed the 20th ASOS Complex, consisting of a two-story administration wing and a vehicle maintenance wing at Fort Drum, New York. Beardsley was responsible for the complete design of the civil, architectural, structural, mechanical, plumbing, fire protection, fire alarm, electrical, and telecommunications systems. Located on approximately 14.75 acres, the building is 57,808 square feet. Adjacent to the main building is a 12,285 square feet covered trailer parking building. Site design includes new parking areas and new utility services. The site and facility designs comply with Anti-Terrorism/Force Protection Standards.
The L-shaped building consists of a two-story administration wing and a one-story vehicle maintenance wing. The administration area contains office space for Flight Ops and Commanding Officers. In addition, there is an IFACT with simulator, an armory for secure storage, multiple meeting rooms, a break room, and a physical training room. The vehicle maintenance wing consists of two drive-through maintenance bays and 54 vehicle storage spaces. The vehicle storage bays also house BAMS lockers and storage units for each assigned unit. A staffed reception desk is centrally located to monitor the main entrances and direct visitors while providing enhanced control and security of the facility. Support spaces including mechanical and telecommunications rooms are located on each floor. Vertical stair circulation is provided at each end of the administration area with an elevator located at the secondary entrance.
Contact us to discuss how we can collaborate with you on your next project.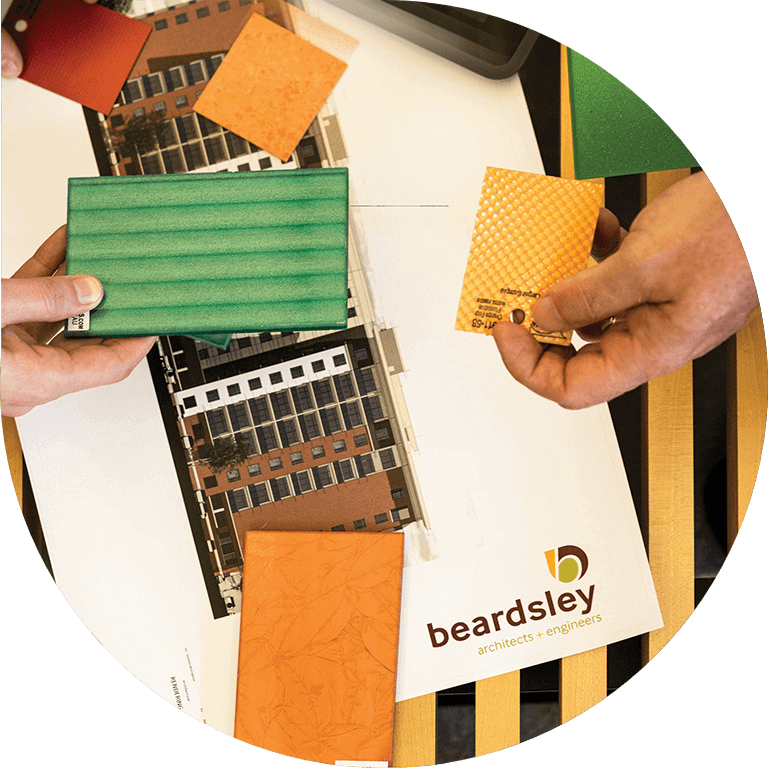 Care, transparency, and relationship building
Through partnership and an understanding of your vision, our experts create beautiful, functional, sustainable buildings and environments.
Ready for a project?
Let's connect. We want to hear more about your vision.