Fort Drum, NY
Airfield Vehicle Support Facility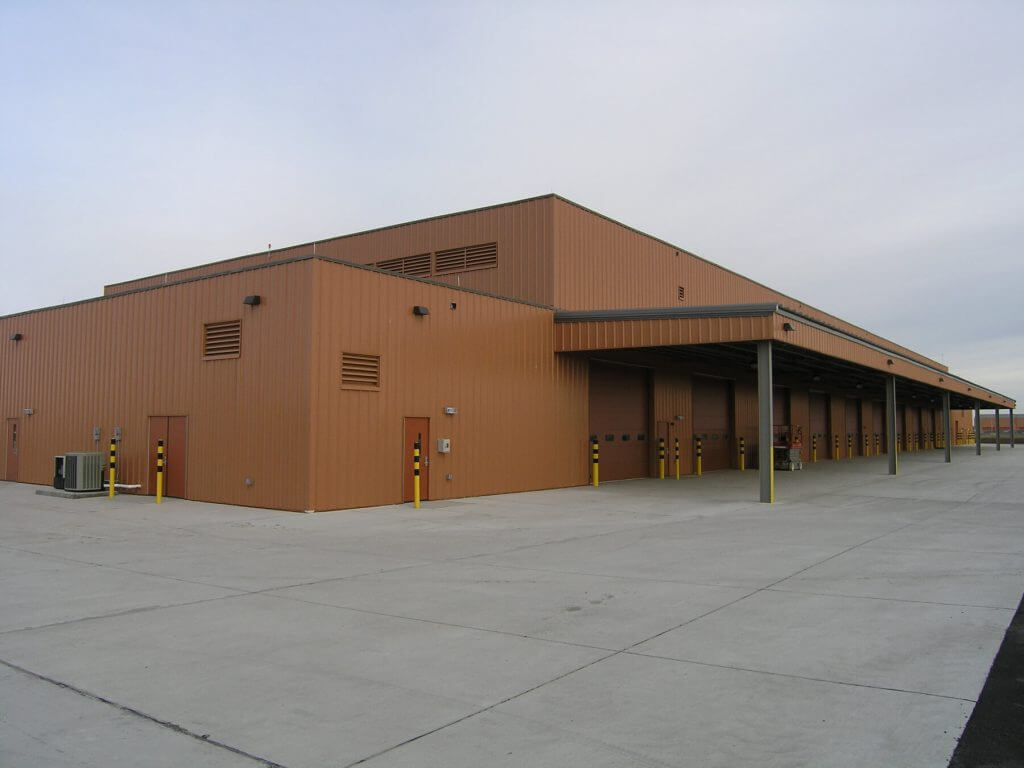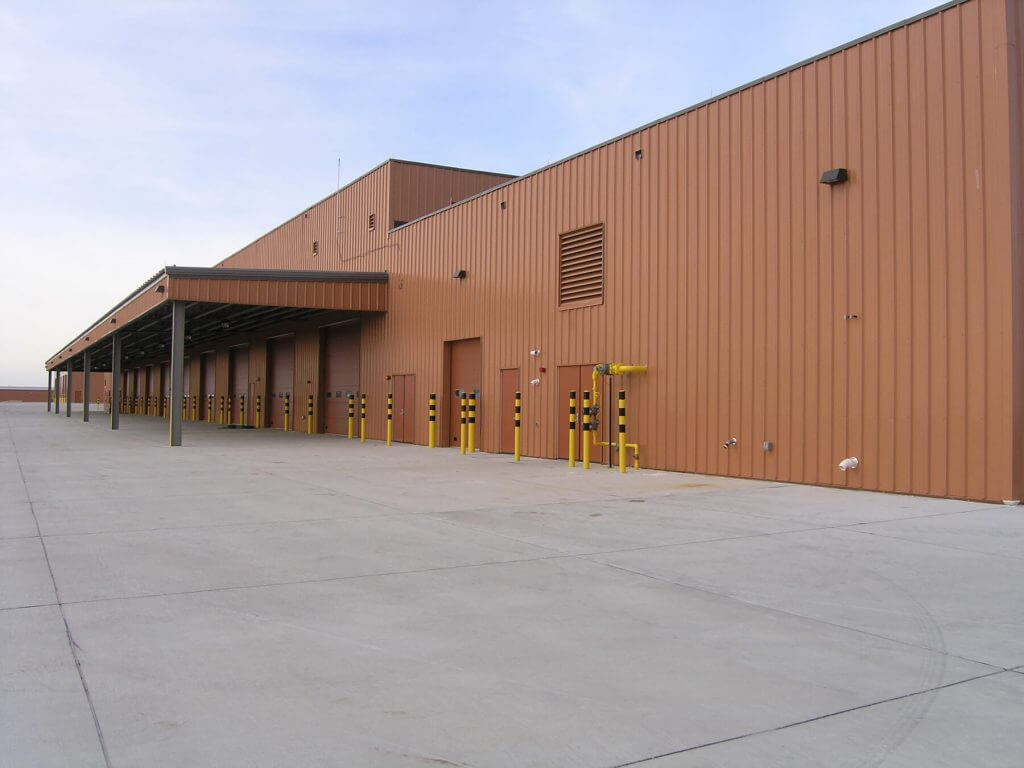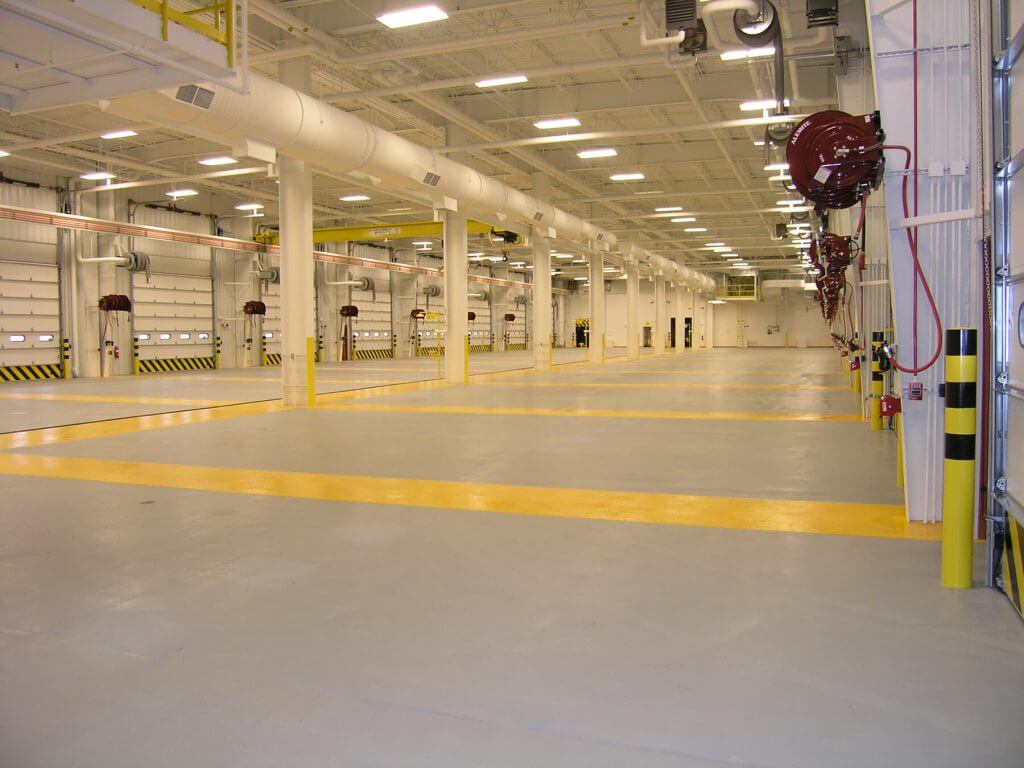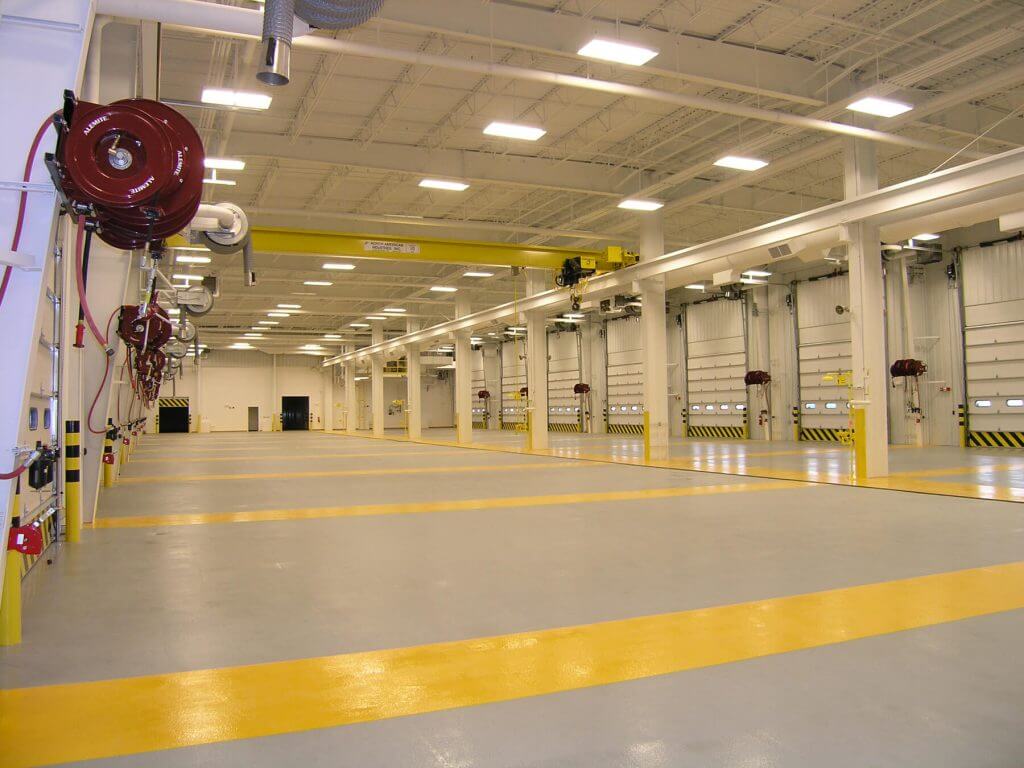 Beardsley worked with the Service-Disabled Veteran-Owned business, VETCO Contracting Services, LLC to provide full A/E design services for a new AVSF at Wheeler-Sack Army Airfield. The facility supports airfield vehicles operated by Ft. Drum's Directorate of Public Works and the Army's airfield support vehicles for the 10th Combat Aviation Brigade.

A 10-bay drive-through structure provides 20 work bays available for vehicle maintenance and repairs. Oversized canopies running the length of the work area provide added coverage on both sides. The 26,000-sq ft area is equipped with a 10-ton overhead crane. An additional 13,400 sq ft provides space for the necessary support services such as welding, inspections, wash bay, and recycling.

Services included design for structural, mechanical, electrical, plumbing, information systems, and anti-terrorism / force protection.

The facility was designed to achieve a Silver rating under the USACE Sustainable Project Rating Tool (SPiRiT). Several sustainable design features were utilized including low-VOC emitting building materials, optimization of HVAC systems, and proper site selection to minimize environmental impacts.
Contact us to discuss how we can collaborate with you on your next project.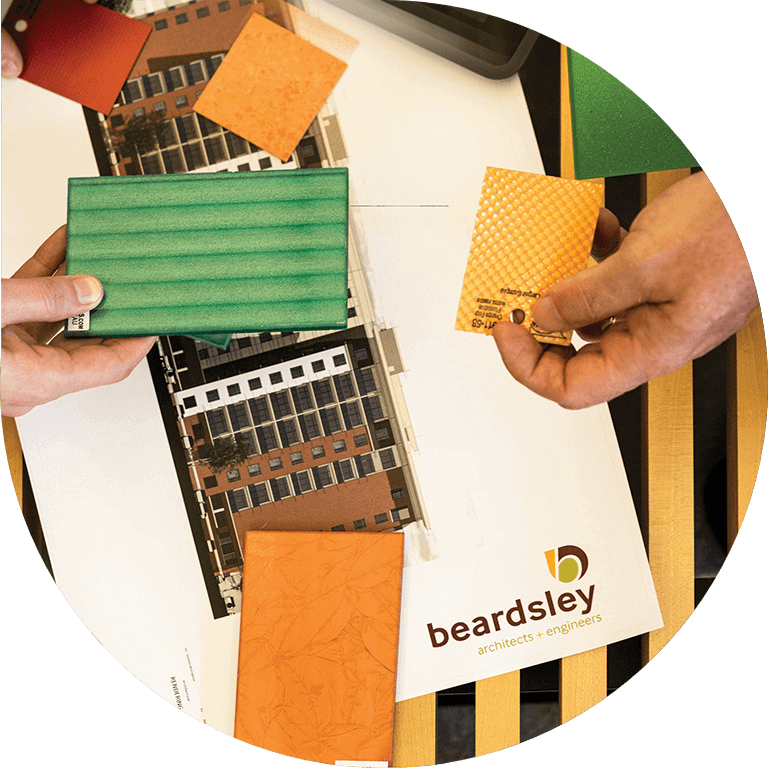 Care, transparency, and relationship building
Through partnership and an understanding of your vision, our experts create beautiful, functional, sustainable buildings and environments.
Ready for a project?
Let's connect. We want to hear more about your vision.