Fort Lee, VA
AIT Barracks Complex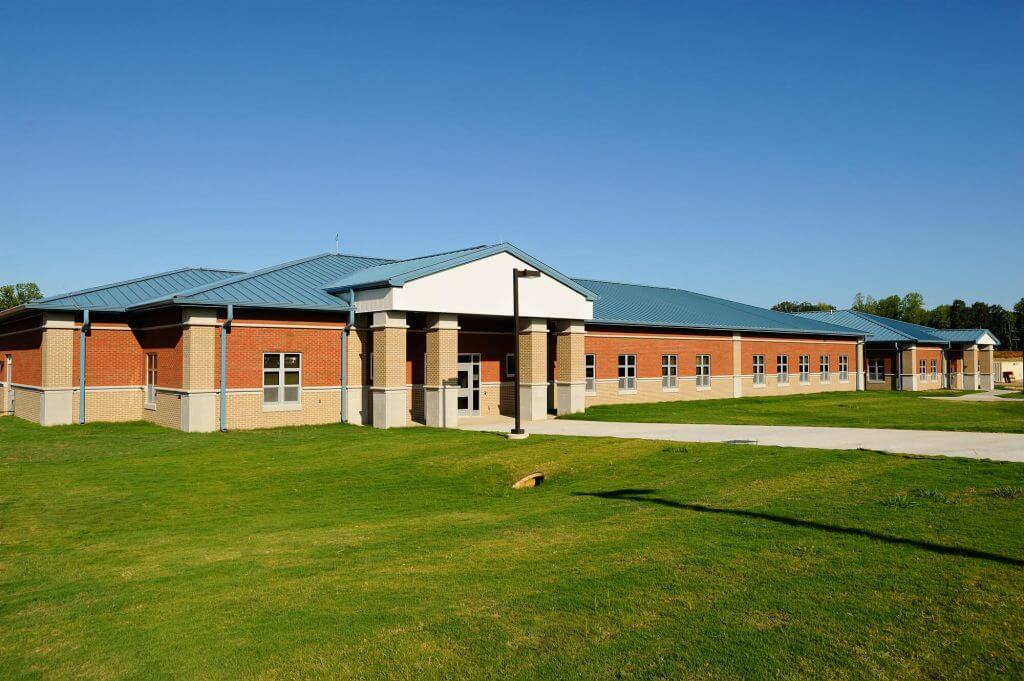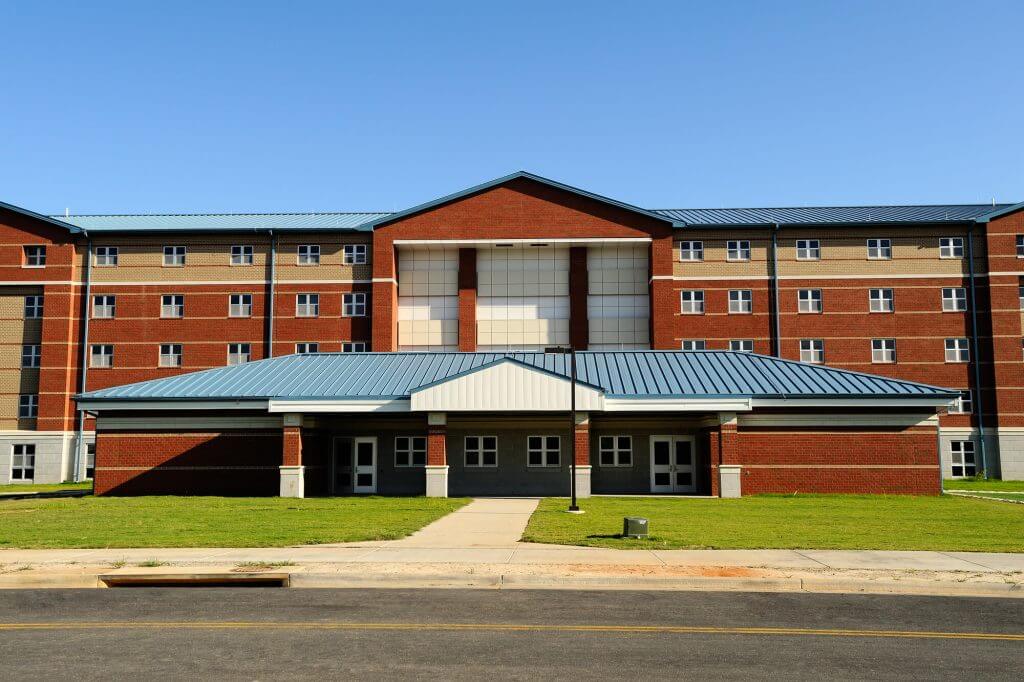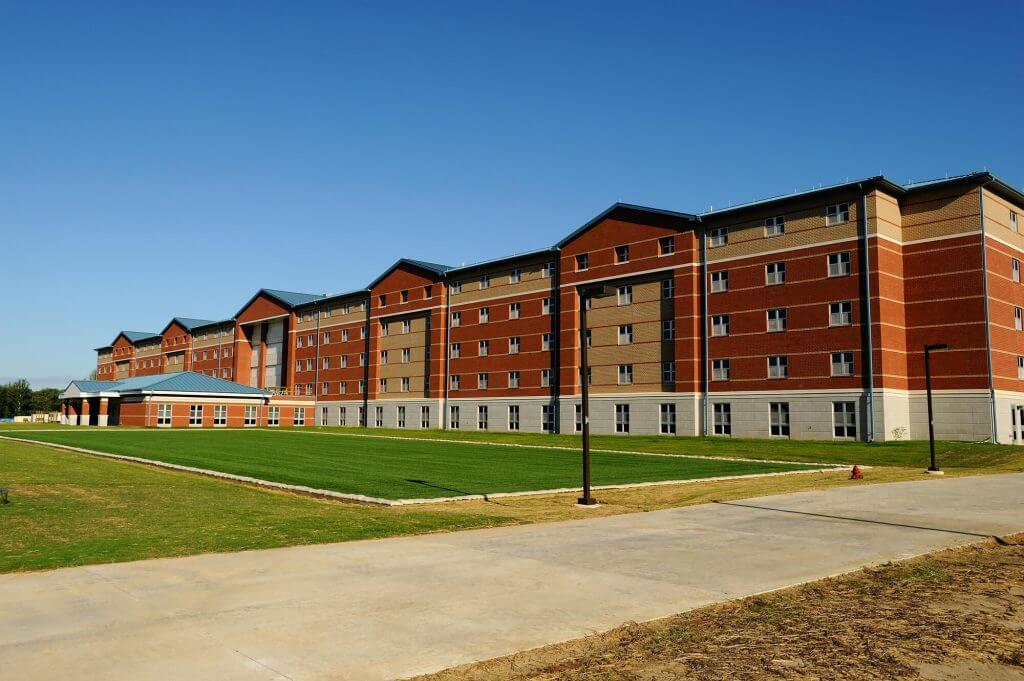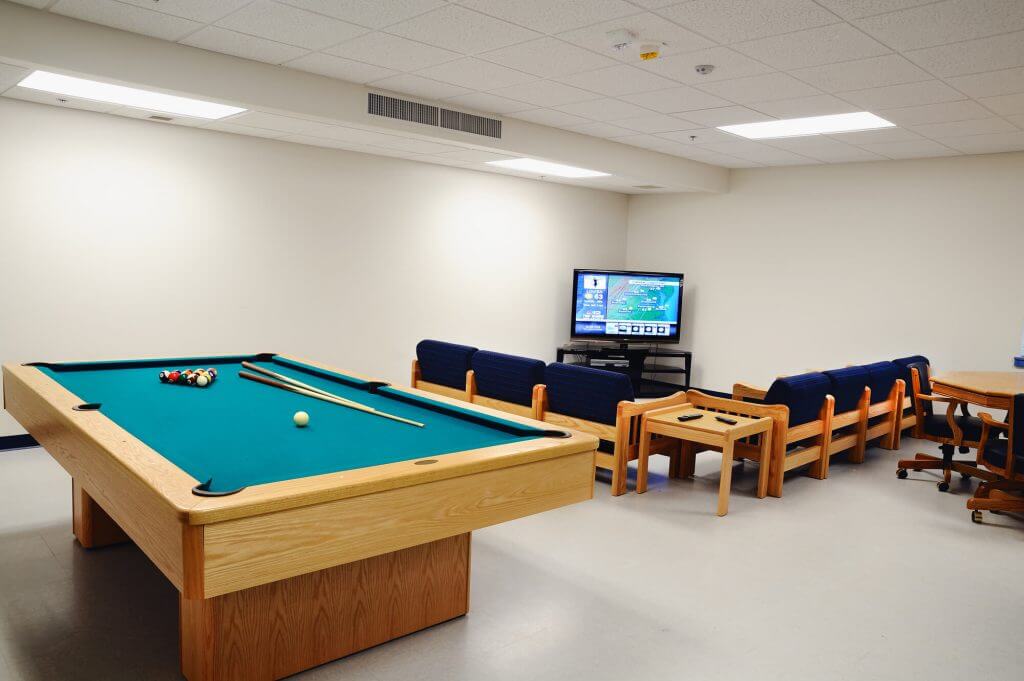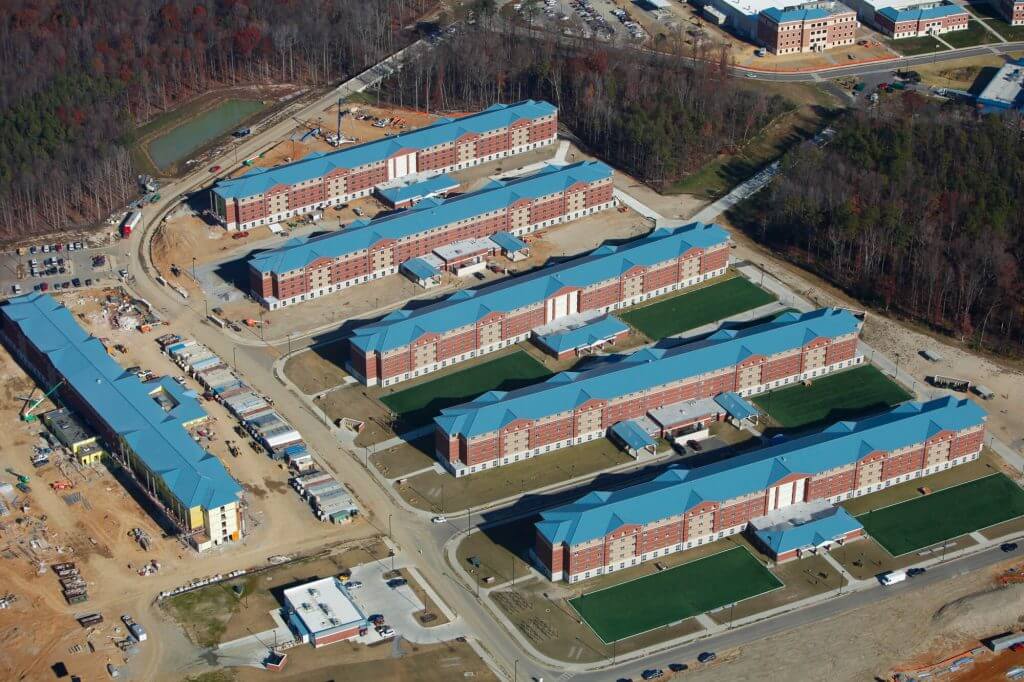 As part of a design-build team, Beardsley provided full-A/E design services for this AIT Complex. Located on 16 acres, AIT Ph II expands TA5 Ph I with three 181,648 GSF, 5-story Barracks/Company Ops Facilities (BCOF) to house single trainees and administrative, training, and command operations for 1,872 personnel. The project also includes one 12,183 GSF, single-story Battalion Headquarters (BNHQ) Facility.
The BCOF Complex includes an operations area on the 1st floor, with laundry, dayroom, and computer center on each floor of the barracks portion. Operations areas provide administrative, supply, and storage for residents, and serve as the primary staging, training, and deployment center.
The BNHQ will house administrative and command operations for one advanced individual training battalion headquarters, located within the existing TA5 Ph I complex. The facility has three classrooms and a resource center. Each classroom holds 60-65 people in a 3-classroom arrangement, or 200 with the partitions retracted. The facility is oriented to support deployment and daily operations, located within walking distance of community facilities, and handicapped accessible.
Also included are two physical training (PT) pits in each barracks, and a landscaped walking trail within the AIT Complex. Buildings, PT, and walking trail are set back from adjacent roadways and comply with Anti-terrorism Force Protection standards.
Contact us to discuss how we can collaborate with you on your next project.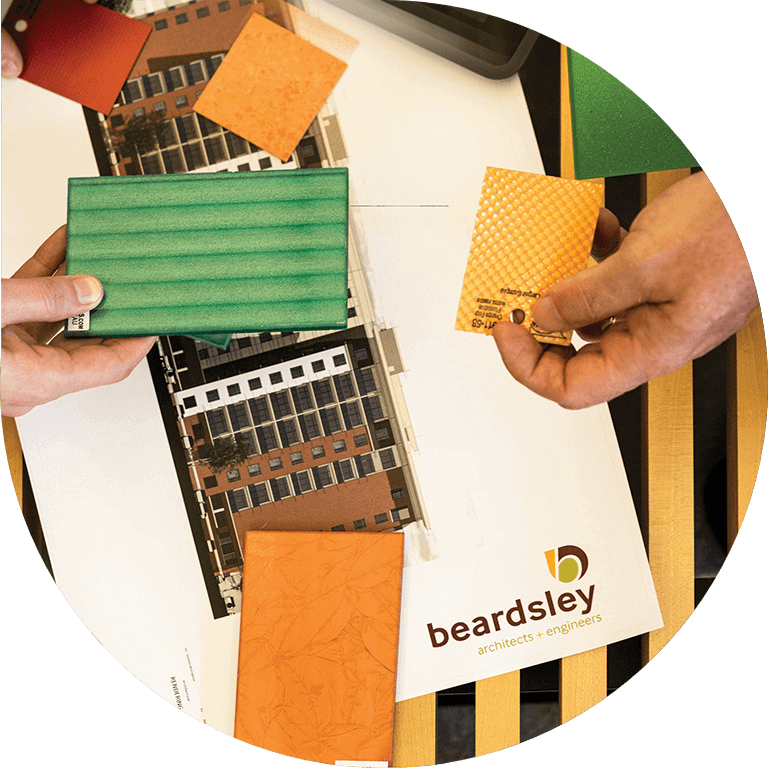 Care, transparency, and relationship building
Through partnership and an understanding of your vision, our experts create beautiful, functional, sustainable buildings and environments.
Ready for a project?
Let's connect. We want to hear more about your vision.