Fort Drum, NY
All Weather Training Range
As part of a design-build team, Beardsley Architects + Engineers designed the All Weather Training Facility Range 2 on a project site of approximately 4.4 acres. The facility is designed to complement the existing campus and serve personnel stationed at Fort Drum for small arms training. The range accommodates 10 meter and 25 meter targets to maximize available training and is contained within an air-tight "ballistic envelope" that provides full containment of specified ammunition types.
In addition to the firing range, the facility includes ammo/weapon s storage, classrooms, office spaces, and support spaces. To manage sound and reduce the indoor "range effect," acoustic panels are installed at the suspended ceiling and walls to absorb sounds waves that would otherwise build up to dangerous levels, causing serious discomfort or heating damage.
The building is certified LEED Silver per LEED v2.2 New Construction. Sustainable design feature include a high performance building envelope, energy efficient lighting and mechanical systems, and LEED-compliant finishes.
Contact us to discuss how we can collaborate with you on your next project.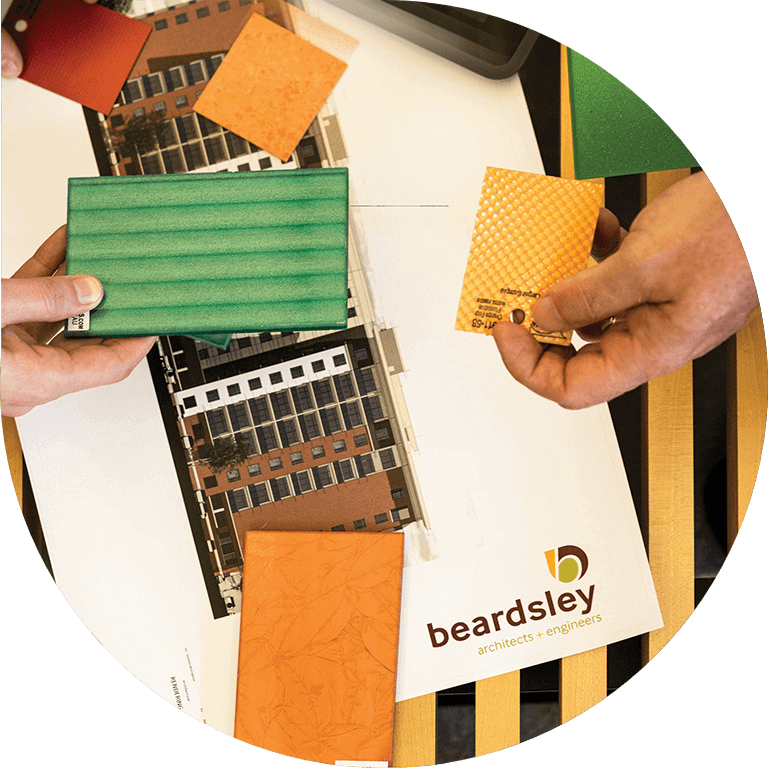 Care, transparency, and relationship building
Through partnership and an understanding of your vision, our experts create beautiful, functional, sustainable buildings and environments.
Ready for a project?
Let's connect. We want to hear more about your vision.