University of Rochester - Rochester, NY
Anderson Hall Renovation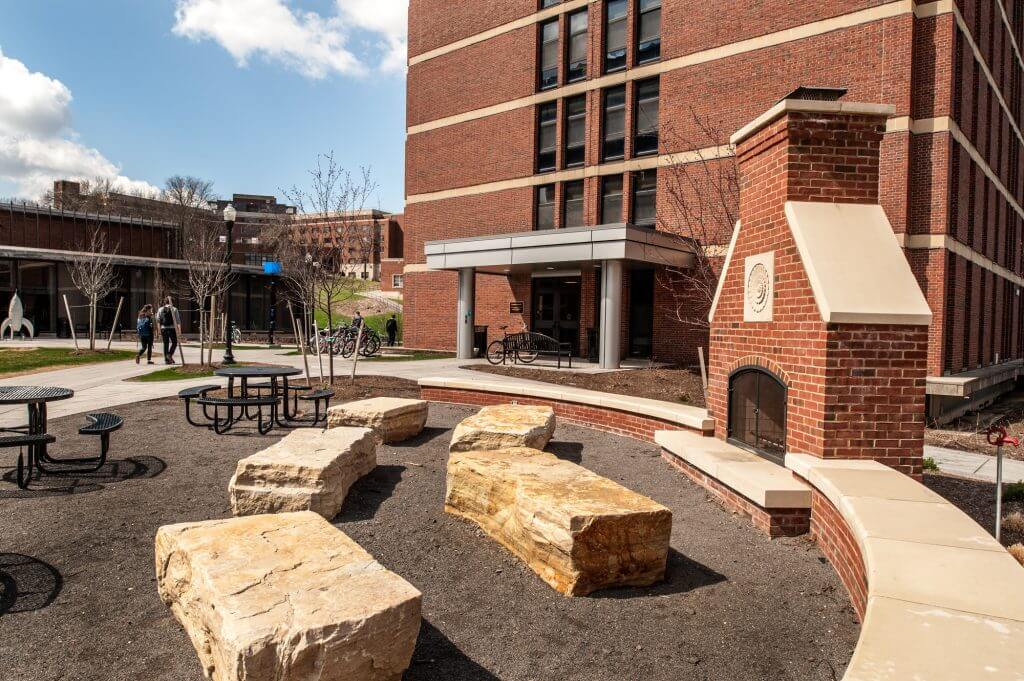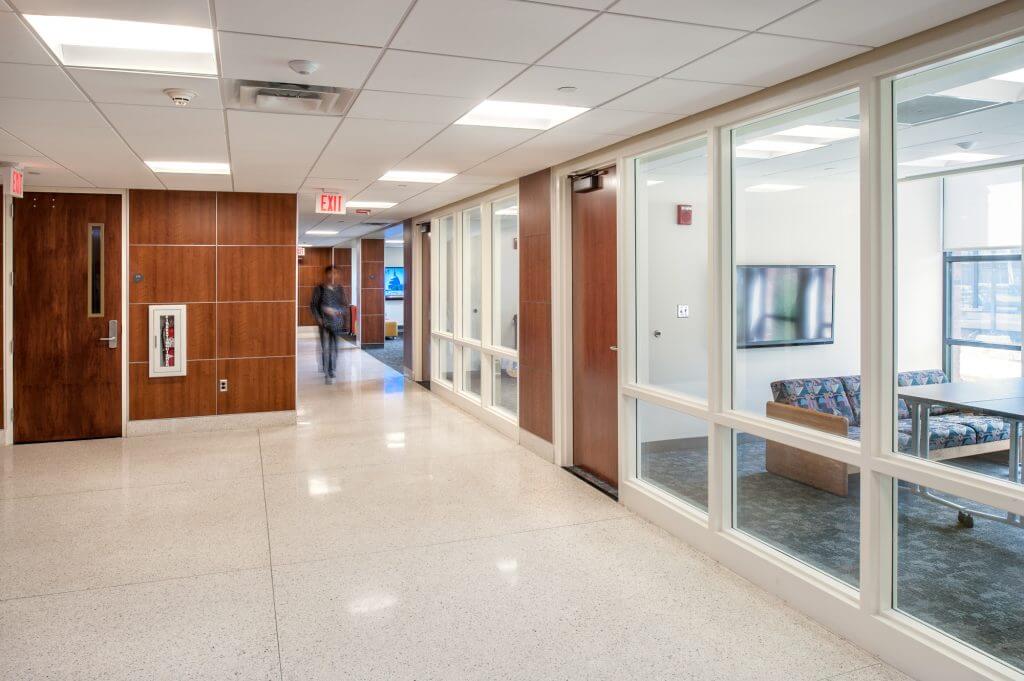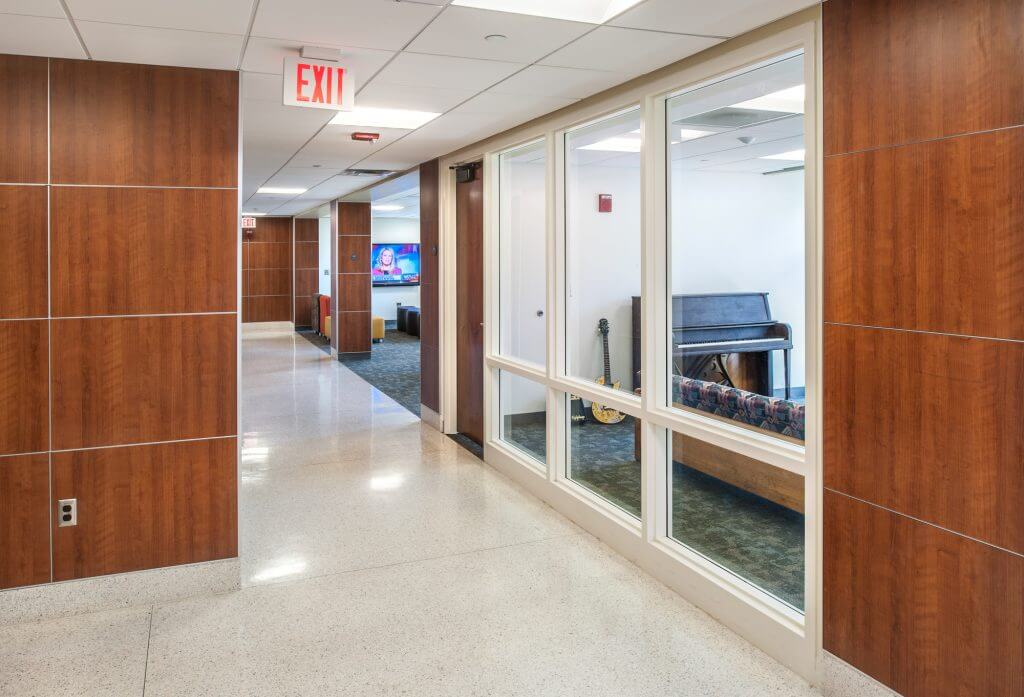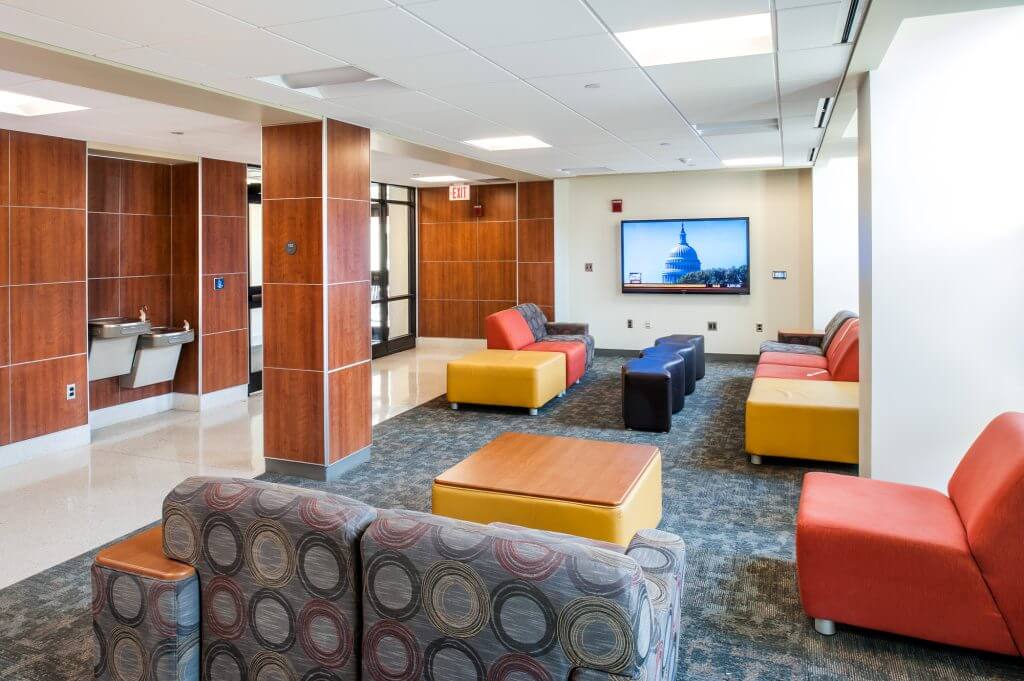 Beardsley provided full Architectural and Engineering design services for renovations to Anderson Hall that resulted in the reconfiguration of the building's ground floor lobby and entrance to form an integral part of the newly-created Jackson Court – an outdoor gathering space unifying buildings in the residential tower complex.
The Pike Company was the prime contractor for this project. The main access to and from the Anderson Hall was reoriented to face Jackson Court and provide barrier free access to the previously inaccessible nine-story building. Student-focused activity and lounge spaces are aligned with the main passage between the entrance and elevator core to encourage social activities and small group study.
Materials, finishes, and furnishings compliment O'Brien Hall, which was designed by Beardsley, and contemporize the main first floor circulation space of the tower, originally constructed in the early-1960's. New heating, ventilating, and air conditioning systems were installed; an automatic fire protection system, installed in the reconfigured public area, was also extended to an adjacent dormitory suite where minor renovations were also conducted.
Contact us to discuss how we can collaborate with you on your next project.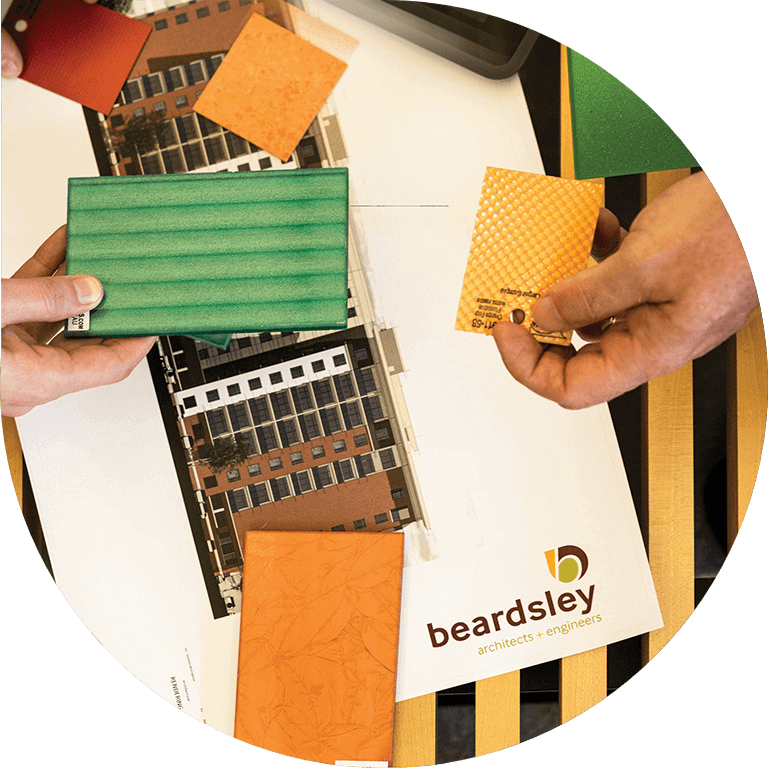 Care, transparency, and relationship building
Through partnership and an understanding of your vision, our experts create beautiful, functional, sustainable buildings and environments.
Ready for a project?
Let's connect. We want to hear more about your vision.