Gouverneur, NY
Cambray Terrace Senior Housing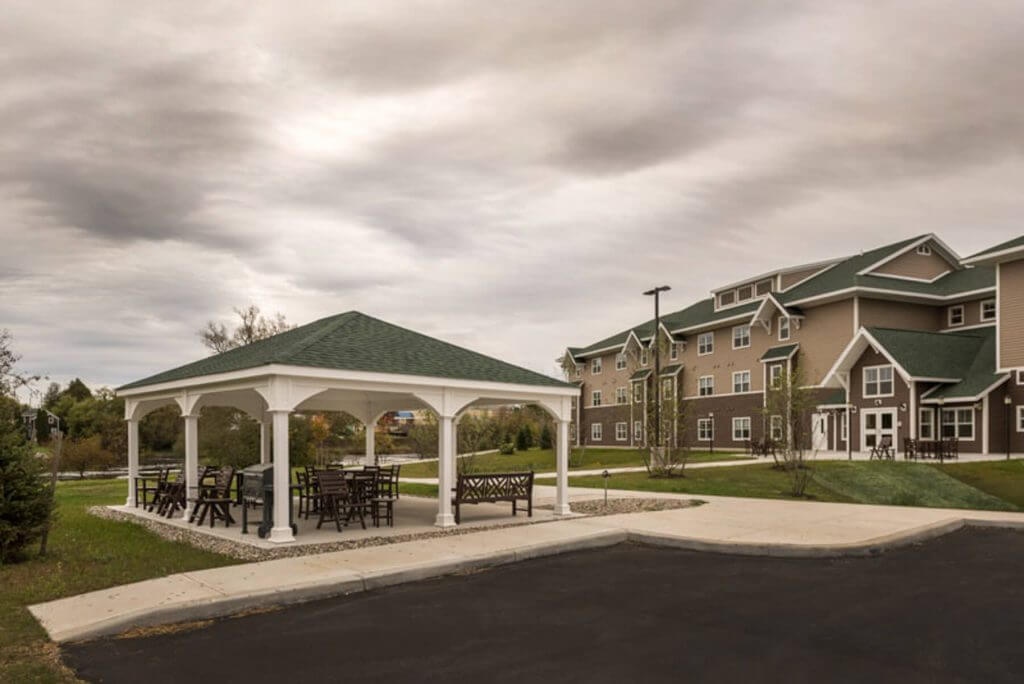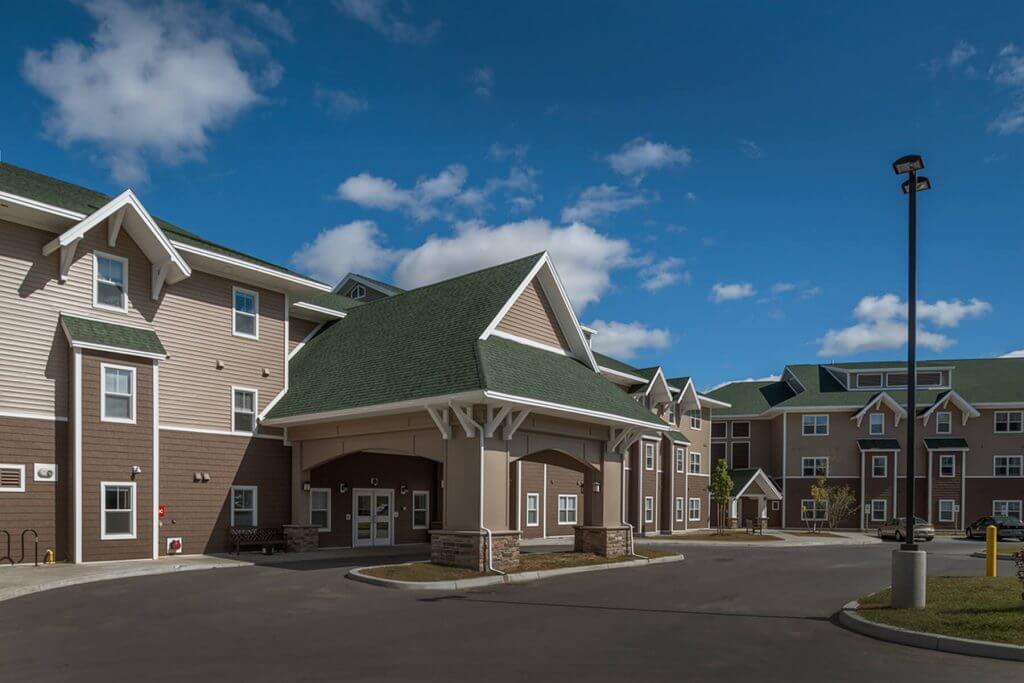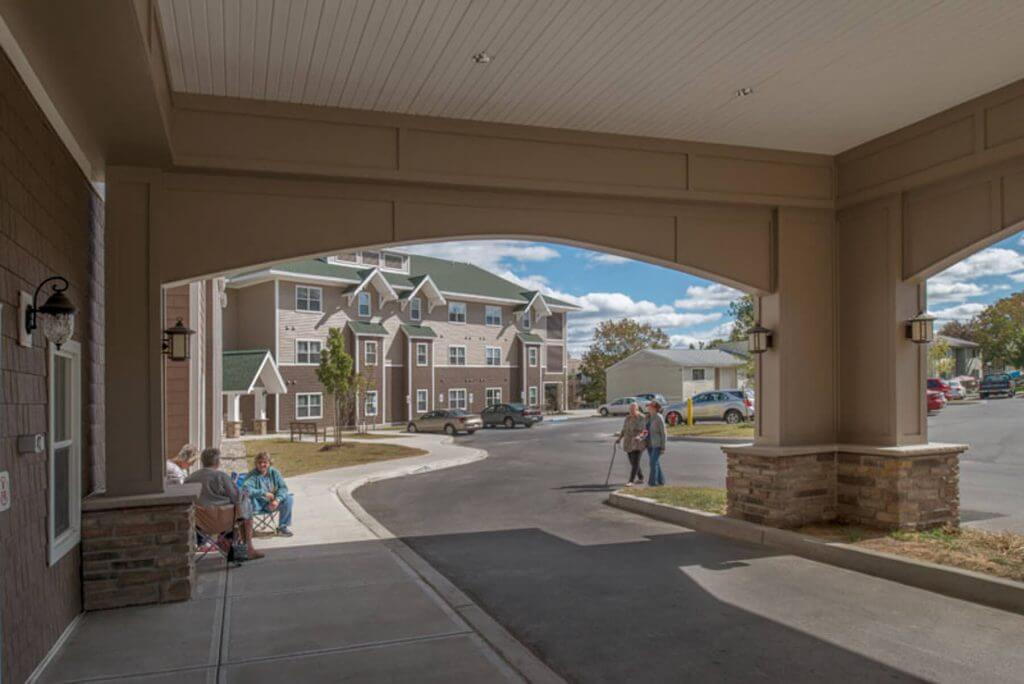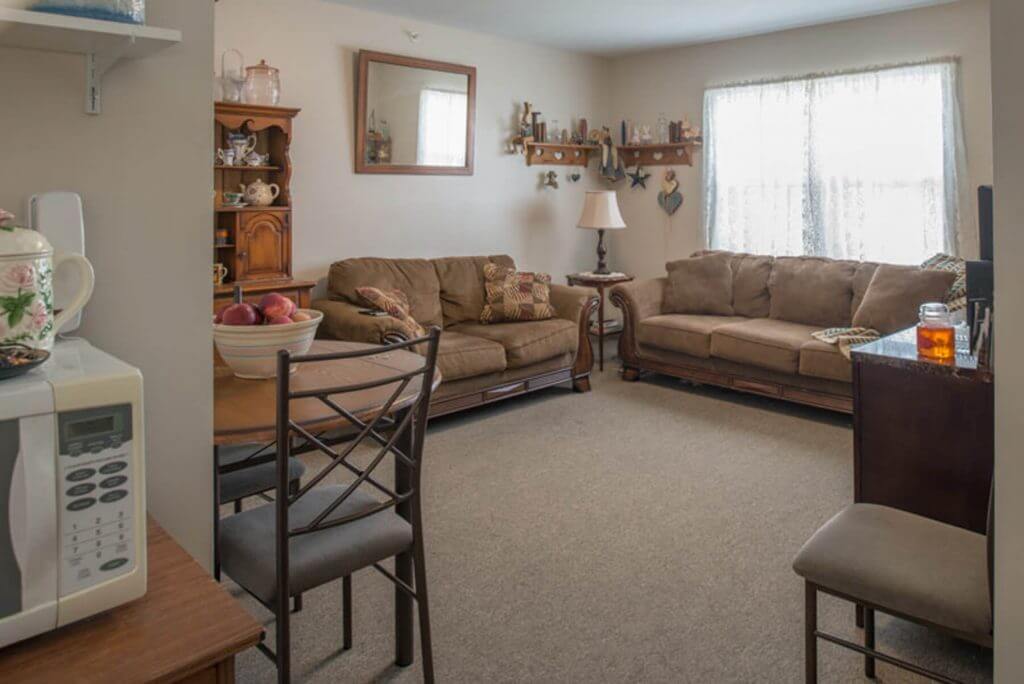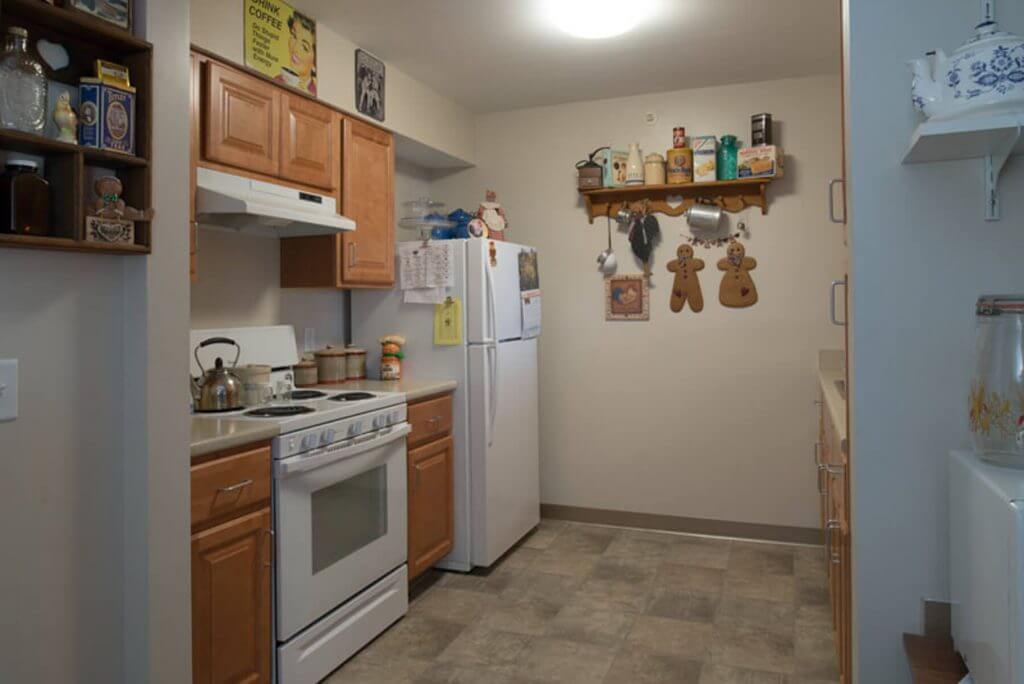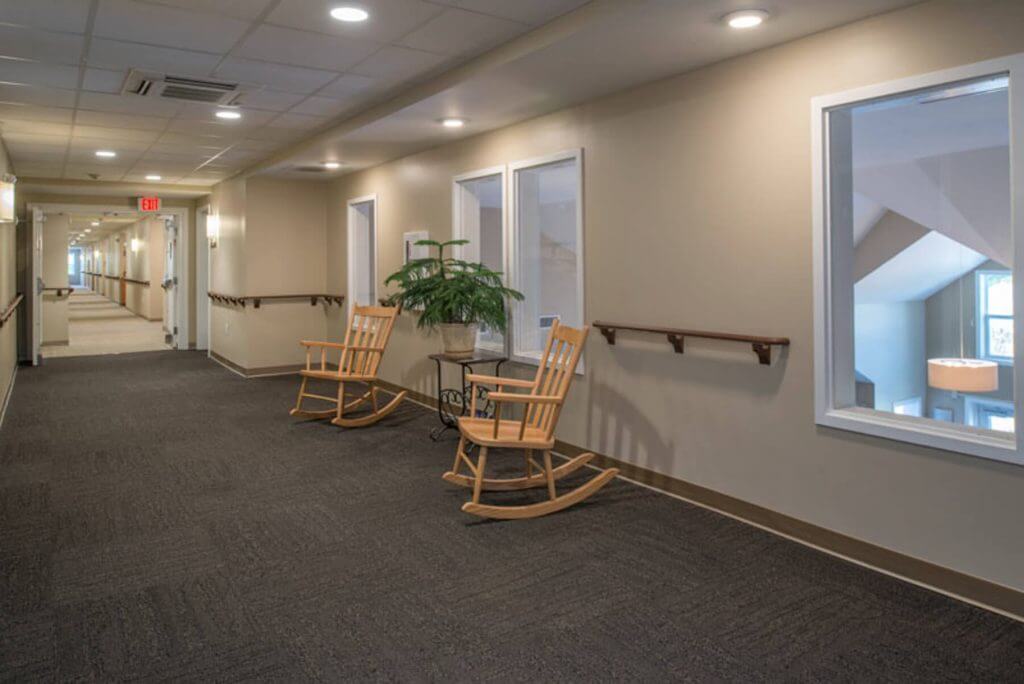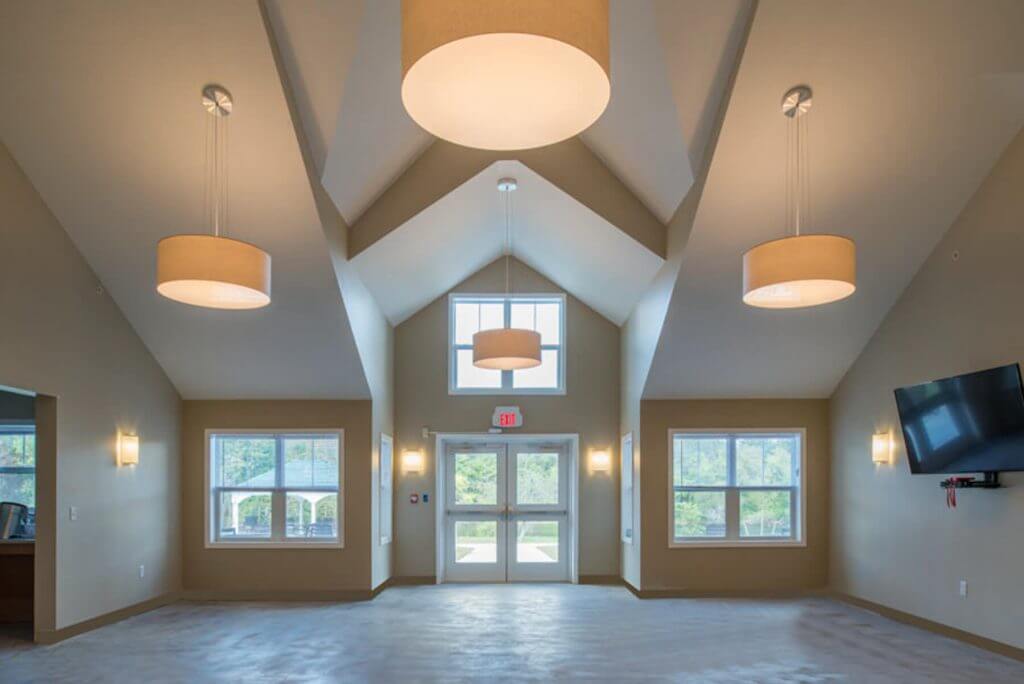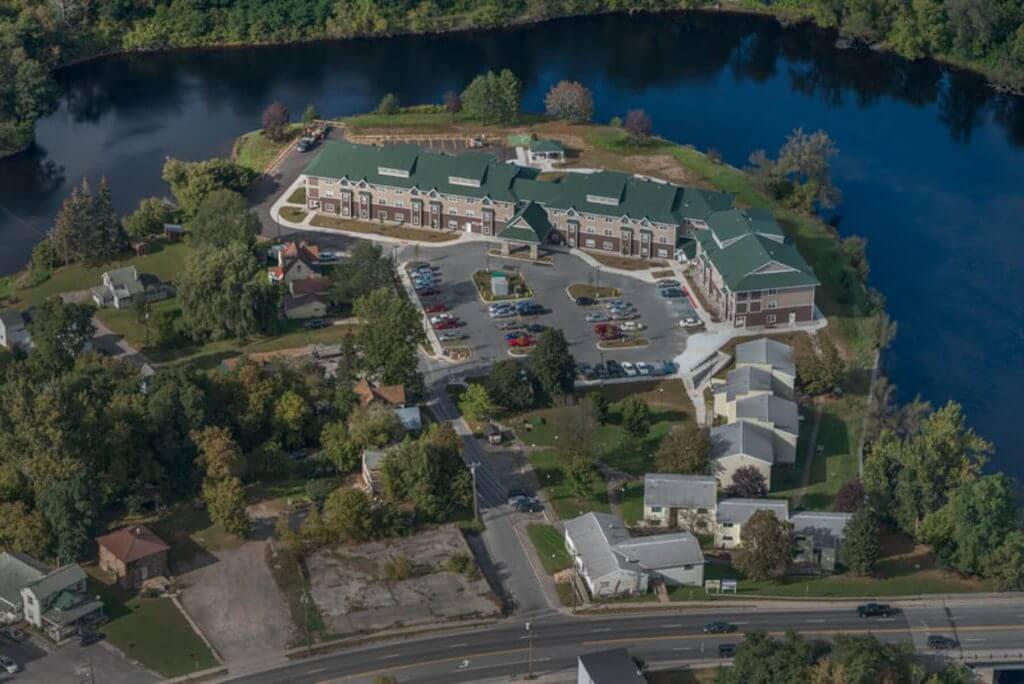 The redevelopment of Cambray Court is a new 3-story apartment building located on the shores of Oswegatchie River in Gouverneur, New York, approximately 40 miles north of the City of Watertown. The project includes 71 one-bedroom apartments that will be home to low income seniors and those with developmental or physical disabilities, and incorporates common areas to encourage community building and regular interaction between the residents.
The new building replaces 71-units of 1960's era townhouse style apartments that had reached the end of their Federal subsidies and were demolished as part of the project. The existing buildings had a number of physical deficiencies, and included all electric heating systems, minimal insulation, and were costly to operate. Additionally, many of the existing units were located in a flood prone portion of the site and subject to frequent springtime flooding to the extent that some residents had to evacuate their homes.
Working on a very constrained and physically challenging site, Beardsley developed a building form and development strategy that optimizes views of the adjacent Oswegatchie River, provides adequate and accessible parking, and optimizes building area and budget while meeting the design guidelines of the primary funding agency, New York Homes and Community Renewal (HCR). Additionally, a primary project goal was environmental sustainability and in particular, energy efficient building systems and appliances. The project meets or exceeds the following criteria: Energy Star Homes 3.1, ICC 700, NYSDERDA PON 2309. The mechanical VRF-type system received a waiver from HCR in advance of HCR allowing VRF systems to be installed in future projects.
Contact us to discuss how we can collaborate with you on your next project.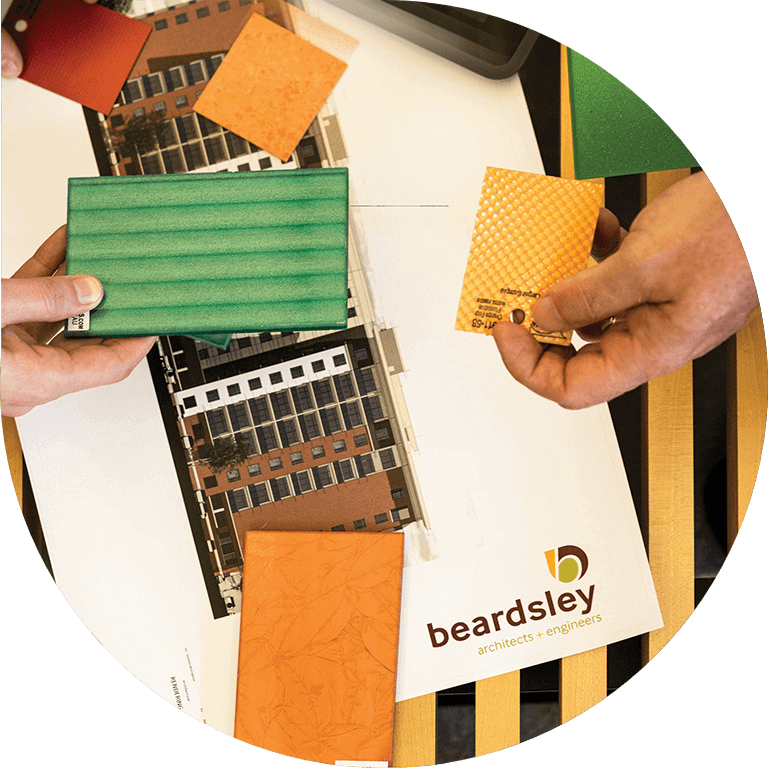 Care, transparency, and relationship building
Through partnership and an understanding of your vision, our experts create beautiful, functional, sustainable buildings and environments.
Ready for a project?
Let's connect. We want to hear more about your vision.