Adirondack State Park, NY
Camp Carolina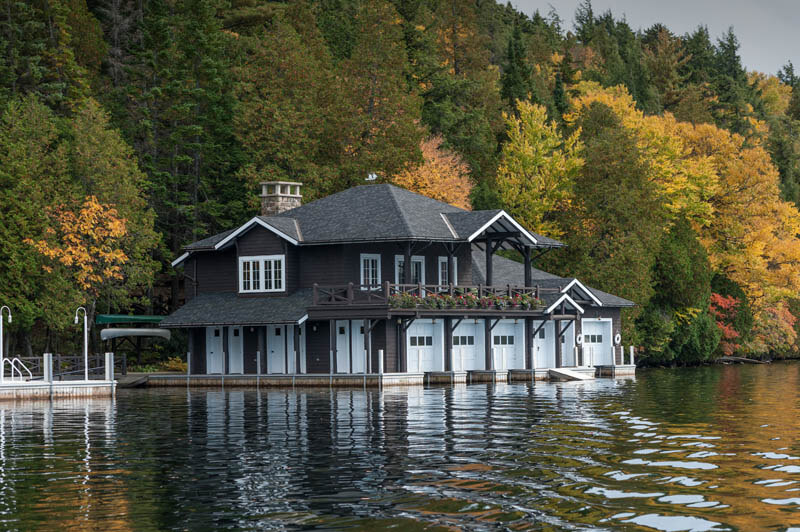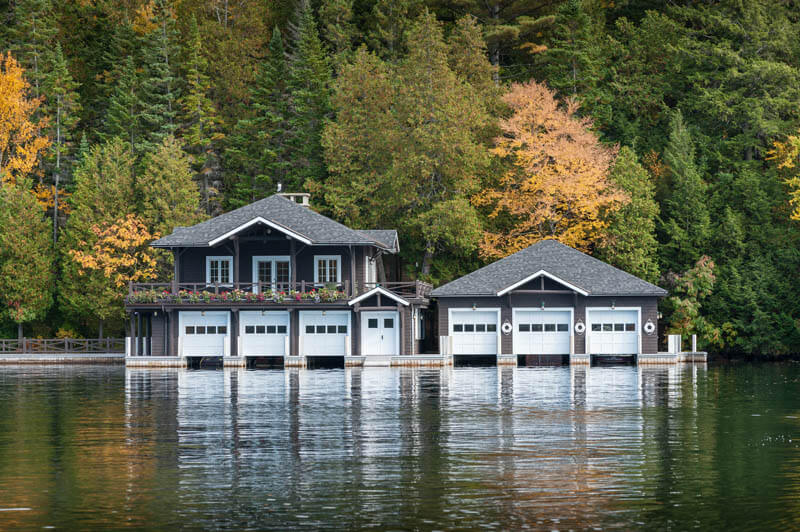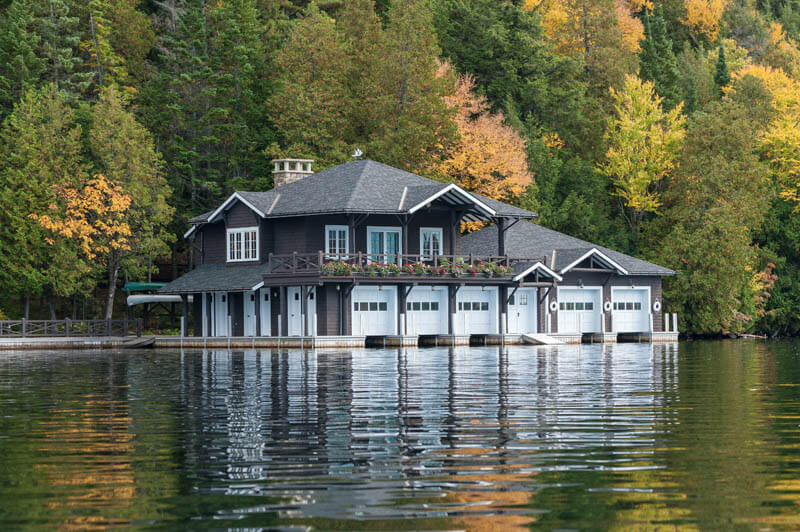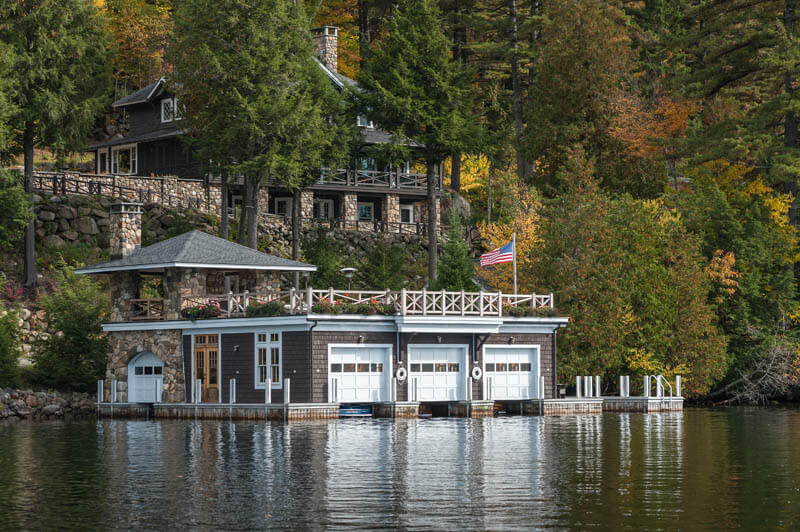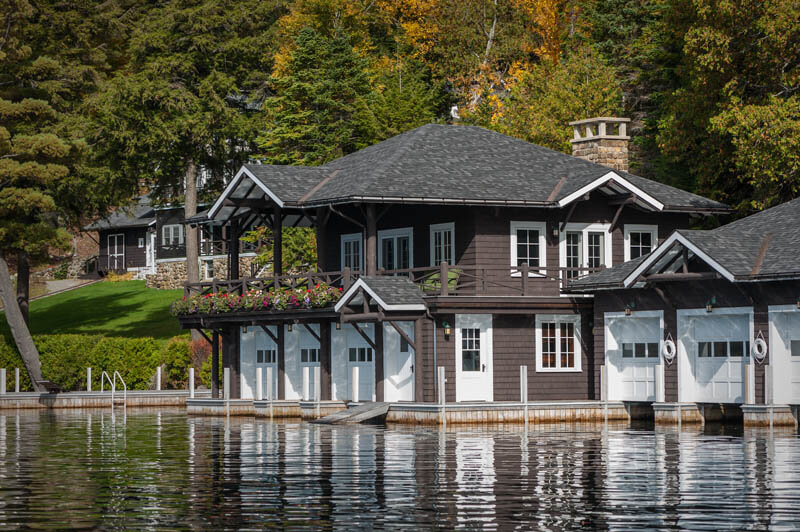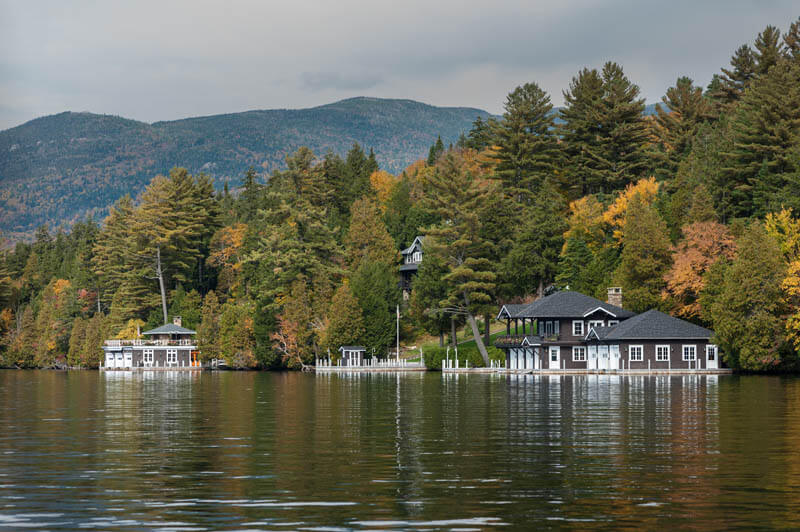 While historically significant to the architecture of the Lake Placid, the original two-story 1912 boathouse at Camp Carolina had experienced foundation failure and needed extensive repairs to save the structure. Beardsley was tasked with evaluating the existing boathouse to determine if it could be restored or if building a new boathouse would be the most practical option. After a detailed evaluation, and in agreement with the Owner's wishes, Beardsley determined that the most sensible option was to rebuild the boathouse entirely in kind, maintaining the historic architectural features of the building in a new structure that would survive another 100 years and beyond.
To replicate the boathouse, the original 1912 structure was meticulously documented so that it could be reconstructed with new materials in the same footprint. The only original portion of the structure that was salvaged was a stone chimney, which had been leaning and required repair. A structural steel system provides rigidity and is longer lasting than wood structures that are traditionally used. The steel system is hidden within the walls of the building so that the new structure appears as it did in 1912. Water resistant finishes like Douglas fir and mahogany were used throughout to further preserve the longevity of the structure. The reconstructed boathouse includes numerous boat slips, an enclosed second story, and a large, covered porch overlooking the lake.
A second, new boathouse was also built adjacent to the 1912 boathouse and was designed to match the architectural features of the camp. In addition to ample boat storage, the new boathouse features a rooftop deck and a covered outdoor gathering space where the owners can enjoy the lake even in inclement weather.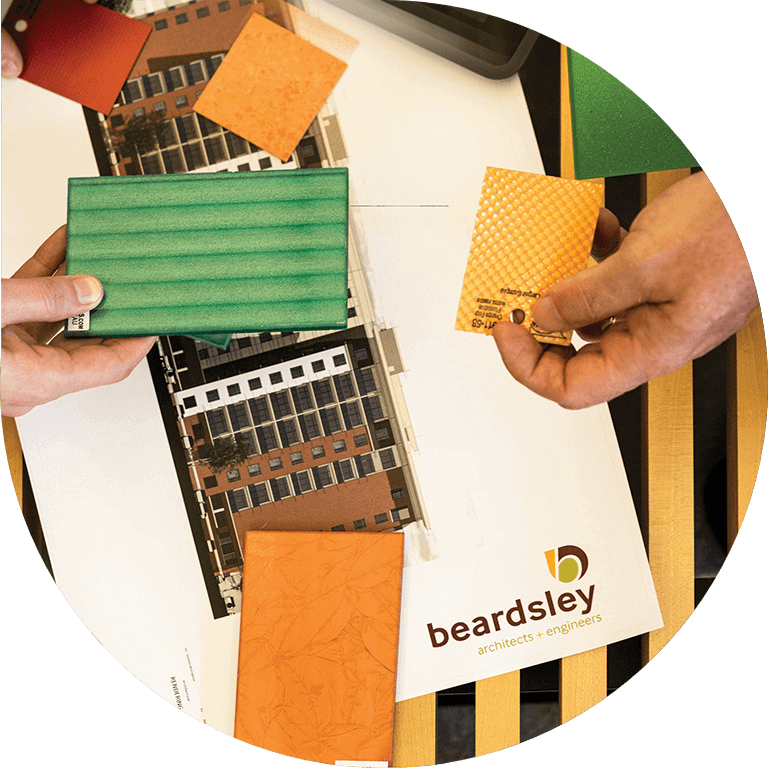 Care, transparency, and relationship building
Through partnership and an understanding of your vision, our experts create beautiful, functional, sustainable buildings and environments.
Contact Beardsley Architects + Engineers
Connect with our team today to discuss the vision and goals of your project.