Canton, NY
Canton Free Library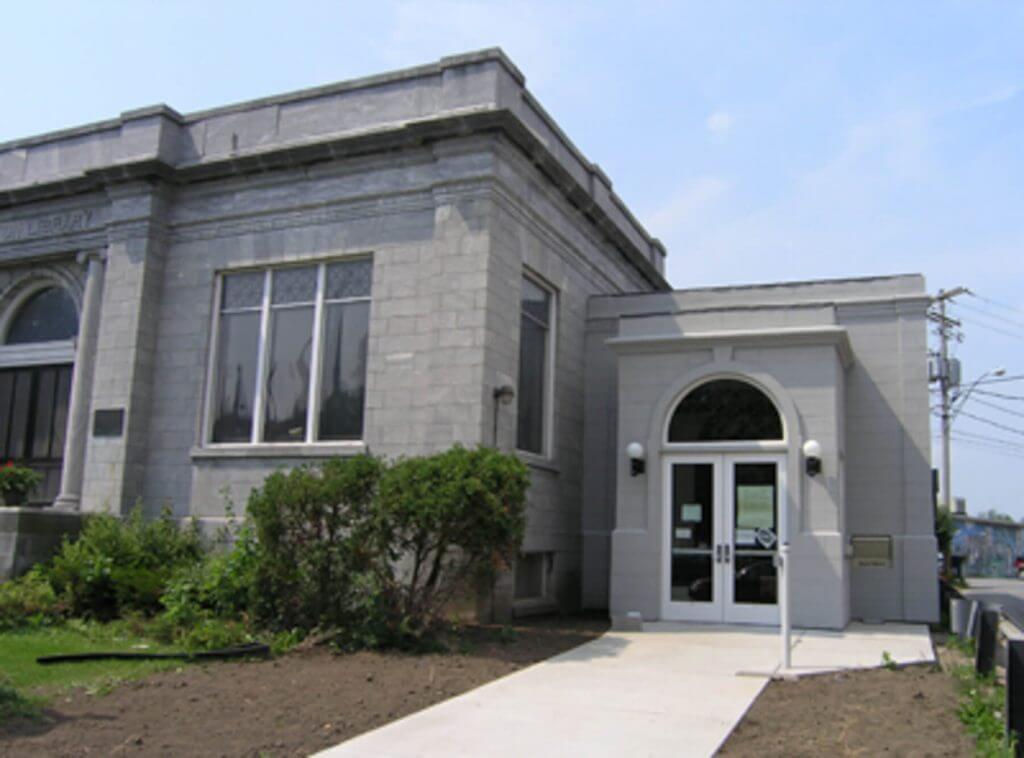 Built in 1910, the Canton Free Library is one of the focal points of Canton's historic district and part of the New York State Historic Register. The library's board of trustees chose Beardsley to help preserve and restore the building's rich history, while also bringing it up to date and improving its functionality.
Issues on the exterior of the building included a 1958 addition that did not match the rest of the building's historic façade. To alleviate this problem Beardsley designed a new entry vestibule to attach to the addition that would help blend it with the main building. The new entry will also improve energy efficiency and comfort by providing an air lock between the building's main space and the outside weather. Exterior renovations also included roof replacement and repairs, door renovations, and a covered accessible ramp at the rear entry of the building.
The building's interior required renovations to the mechanical system and space layout. A portion of the building's lower level was turned into a children's activity space for special events and programs. Openings between the main reading room and the mezzanine where re-established where possible to help reconnect the spaces. In the lobby, the accessible lift was relocated and replaced, while the stairs were reconstructed to help improve access to the upper levels.
Contact us to discuss how we can collaborate with you on your next project.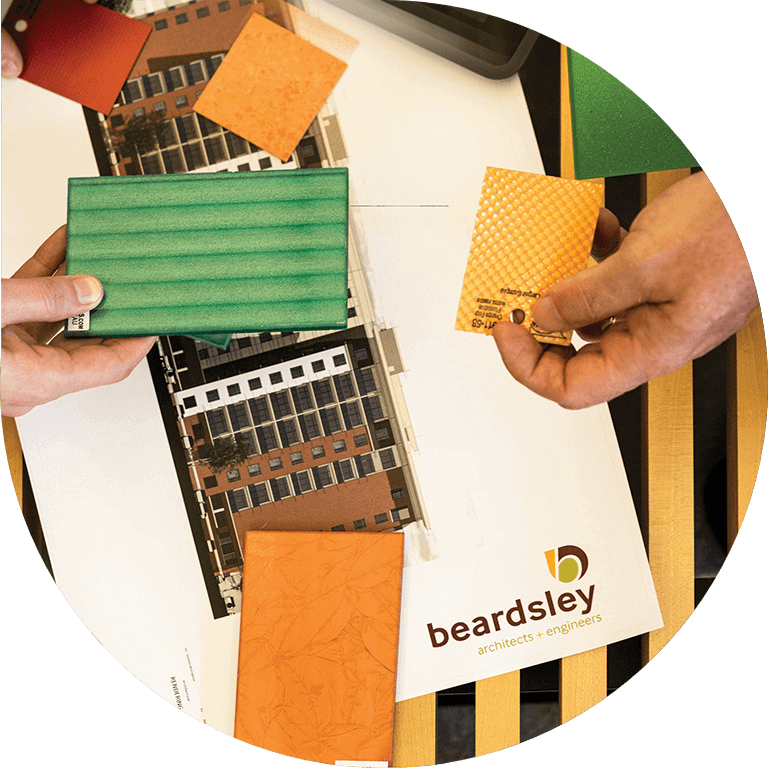 Care, transparency, and relationship building
Through partnership and an understanding of your vision, our experts create beautiful, functional, sustainable buildings and environments.
Ready for a project?
Let's connect. We want to hear more about your vision.