Saint Regis Mohawk Tribe - Akwesasne, NY
Center for Excellence in Diabetes Care & Prevention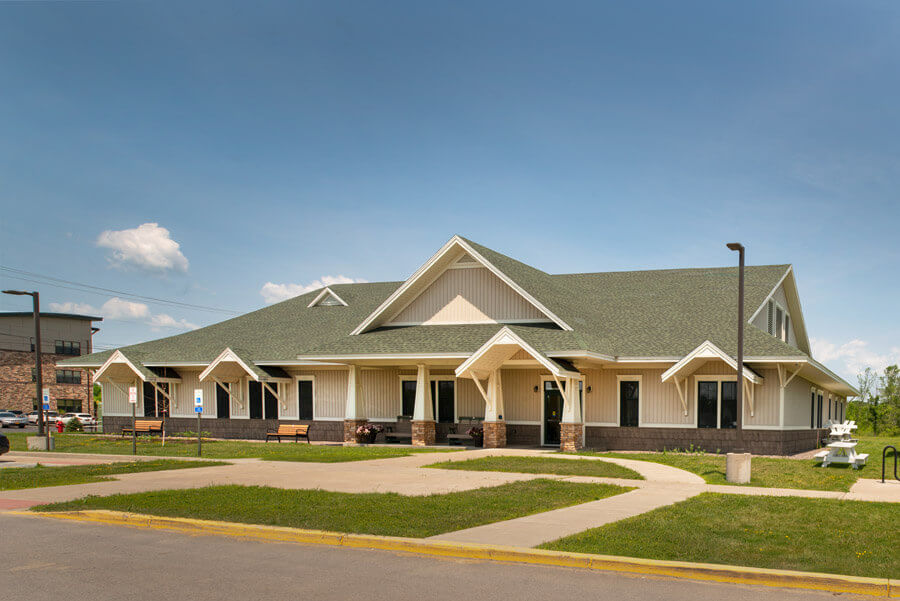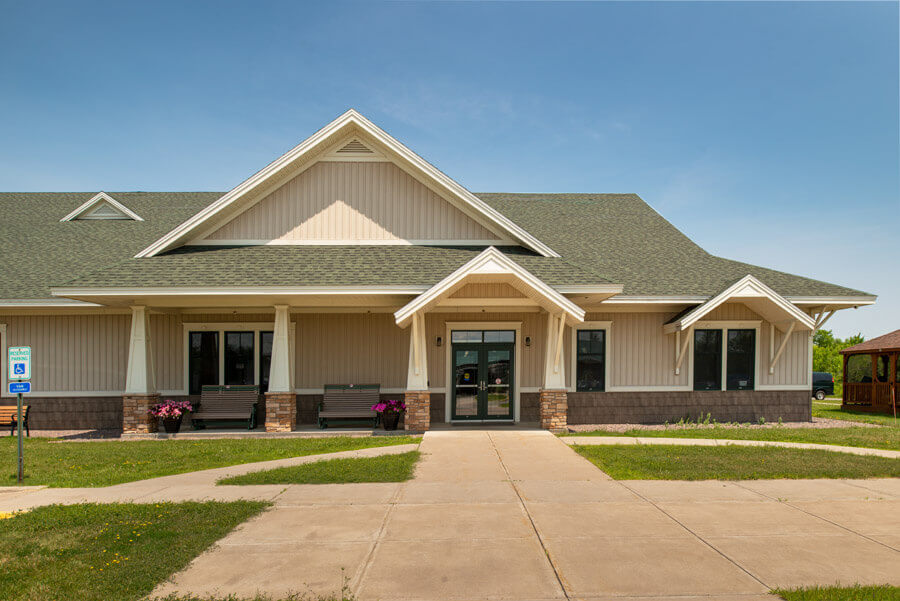 Working with the Saint Regis Mohawk Tribe, Beardsley Design Associates provided building and site design from schematic design through construction contract administration for this 14,000 sq. ft. building. The facility includes educational workshop spaces, home gardening and nutritional training kitchen spaces, outpatient care and treatment planning suite, a physical exercise space, and therapeutic exercise pool facilities supported by locker and shower rooms.
Services to be provided to community members included preventive healthy lifestyle coaching, diet planning, and weight control education, supported by physiotherapy resources for prevention and treatment of diabetes and health services case management within a single site, which has been proven to be effective within other Native communities.
The building was designed to accommodate a future 5,000 sq. ft. addition which is intended to include an indoor walking track and additional exercise space. Site design included a public roadway and public utility extensions to the building which will serve future development beyond the current site. Existing bedrock close to the ground surface presented challenges in building design, site grading, and utility layout. Funding included grants from the US Department of Energy, USDA Rural Development, and funds provided by the Saint Regis Mohawk Tribe.
Contact us to discuss how we can collaborate with you on your next project.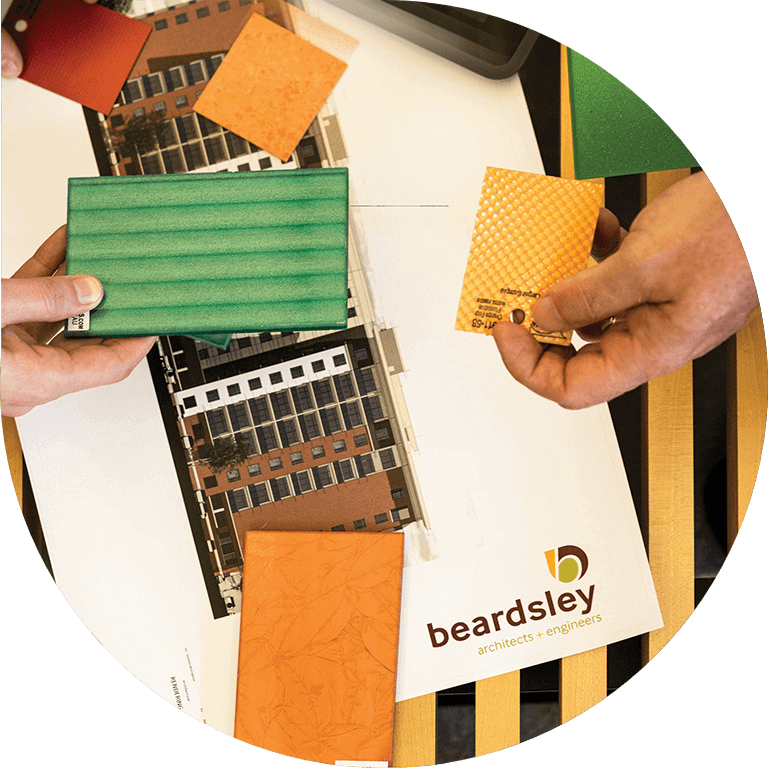 Care, transparency, and relationship building
Through partnership and an understanding of your vision, our experts create beautiful, functional, sustainable buildings and environments.
Ready for a project?
Let's connect. We want to hear more about your vision.