Cornell University - Ithaca, NY
Dean's Office Renovation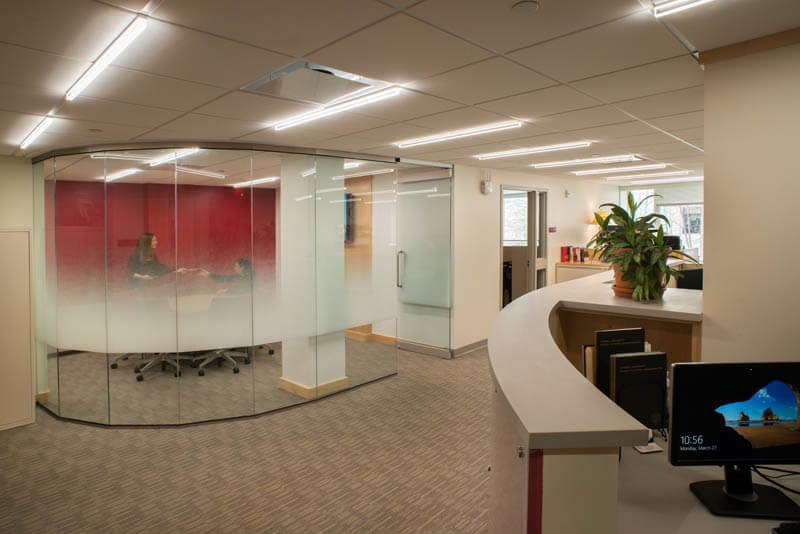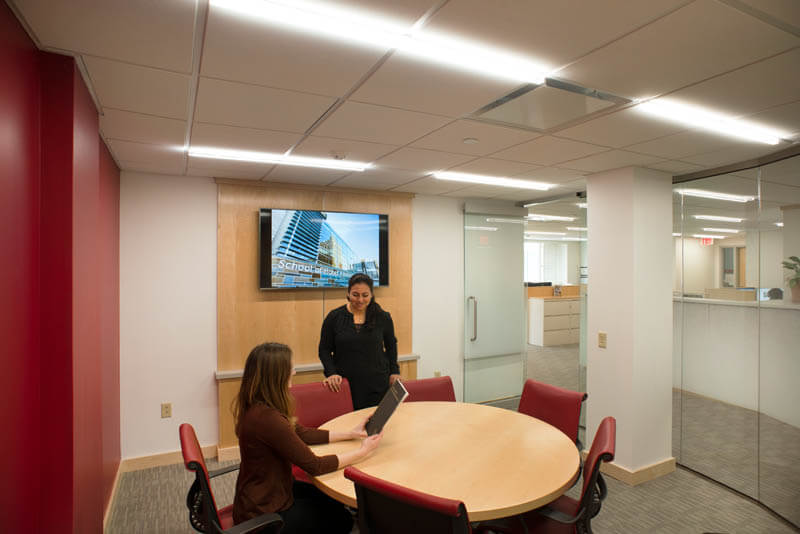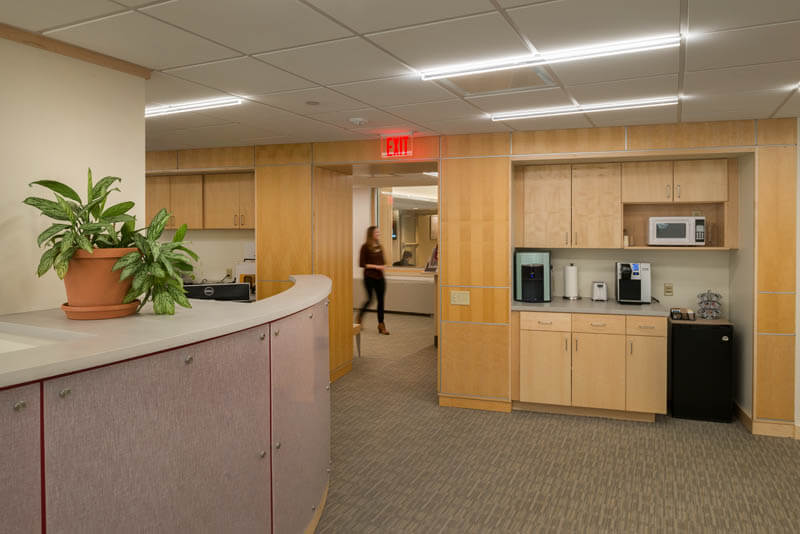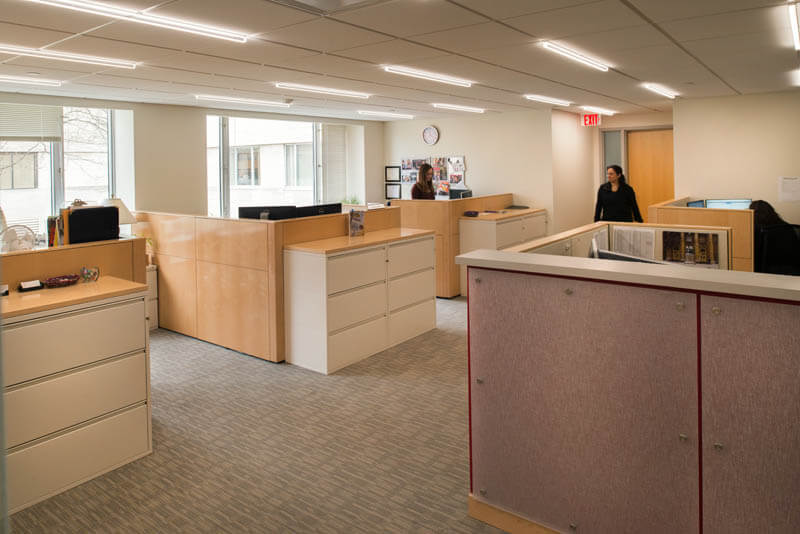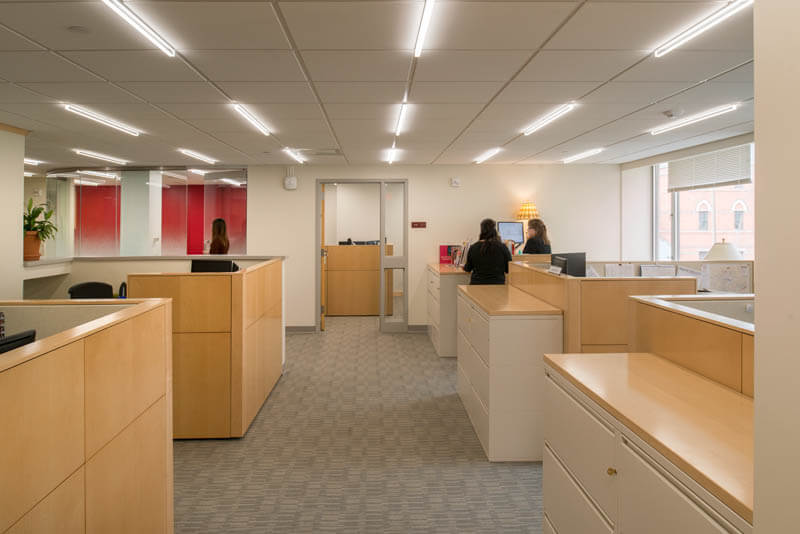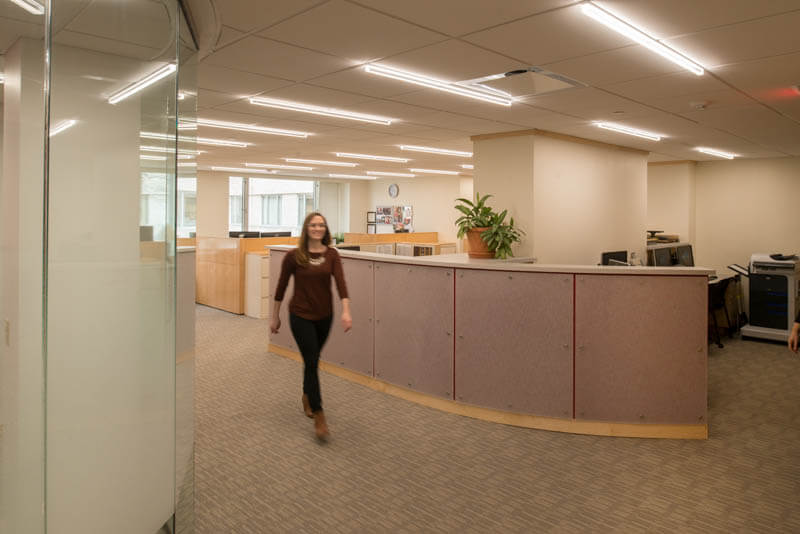 Cornell University established an integrated College of Business, comprising three separate and distinguished business programs, collectively strengthening each by bringing together faculty, curricular offerings, and programs within a cohesive College. Beardsley was tasked with converting approximately 2,400 square feet of existing office space into a highly visible suite of offices within the School of Hotel Administration to house two of the three deans and selected support staff.

Coordination and planning with decision-makers was particularly challenging because of each dean's respective summer travel schedule. Key design criteria included a need to maximize sound-isolation within private office, the desire to take full advantage of natural daylight without impacting the exterior envelope, and to create a sense of arrival for visitors. Careful consideration was also given to the transition between the waiting area and private offices so as to project a sense of clarity and unity. The existing reception and waiting area, designed by Beardsley for the previous office occupant, received only minor modifications, and included replacement of finishes and lighting.
Contact us to discuss how we can collaborate with you on your next project.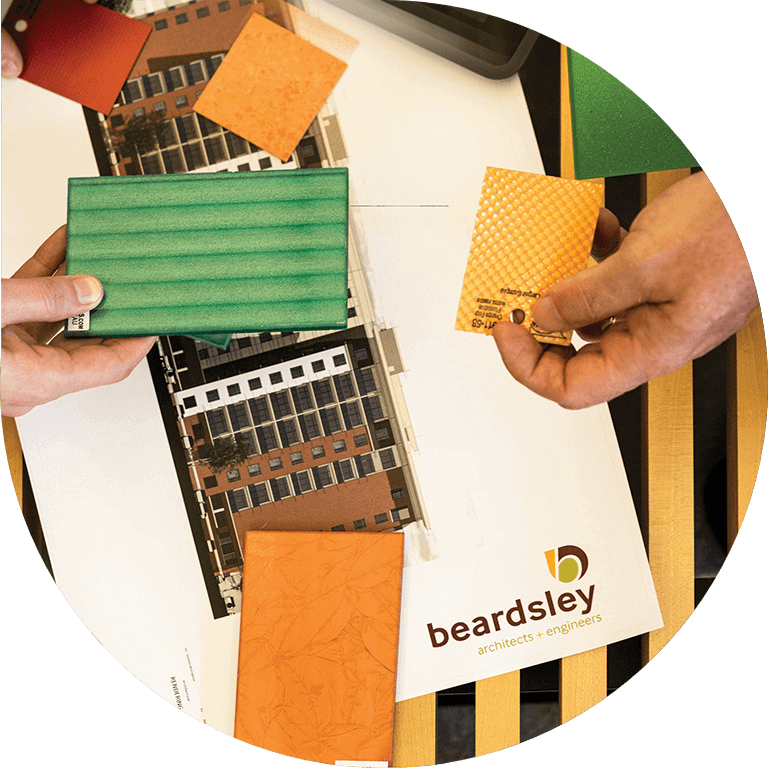 Care, transparency, and relationship building
Through partnership and an understanding of your vision, our experts create beautiful, functional, sustainable buildings and environments.
Ready for a project?
Let's connect. We want to hear more about your vision.