Oswegatchie Educational Center - Croghan, NY
Dining Hall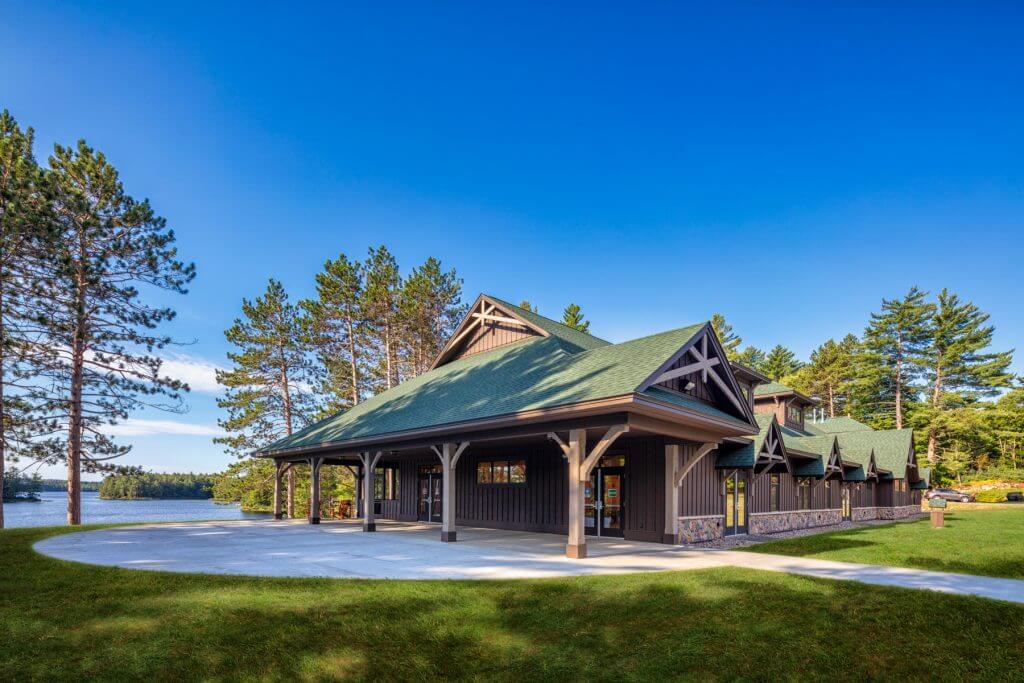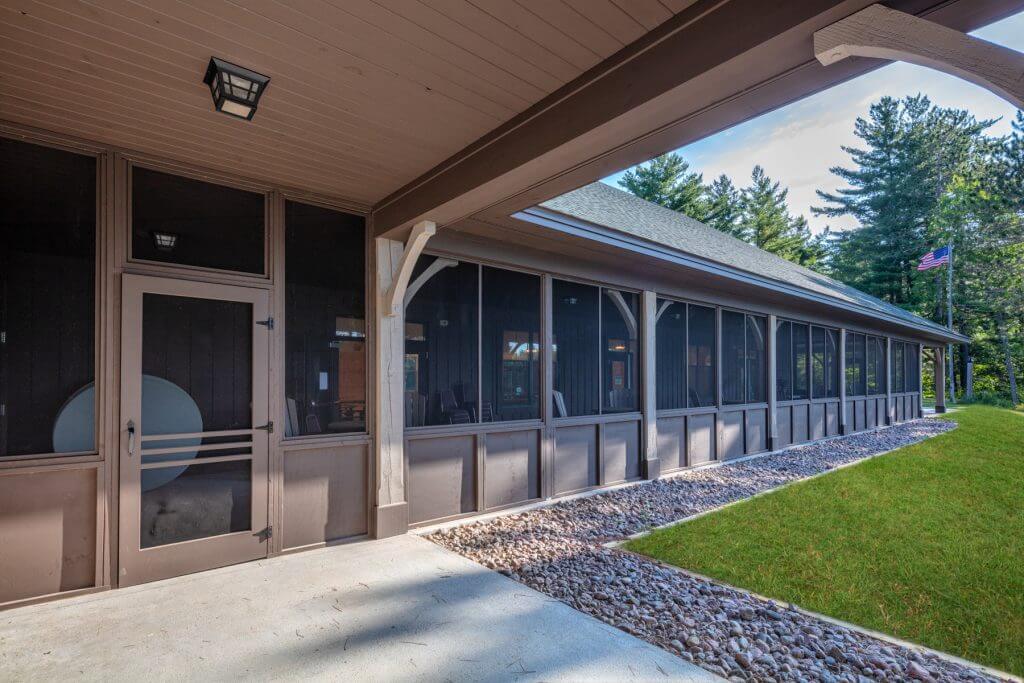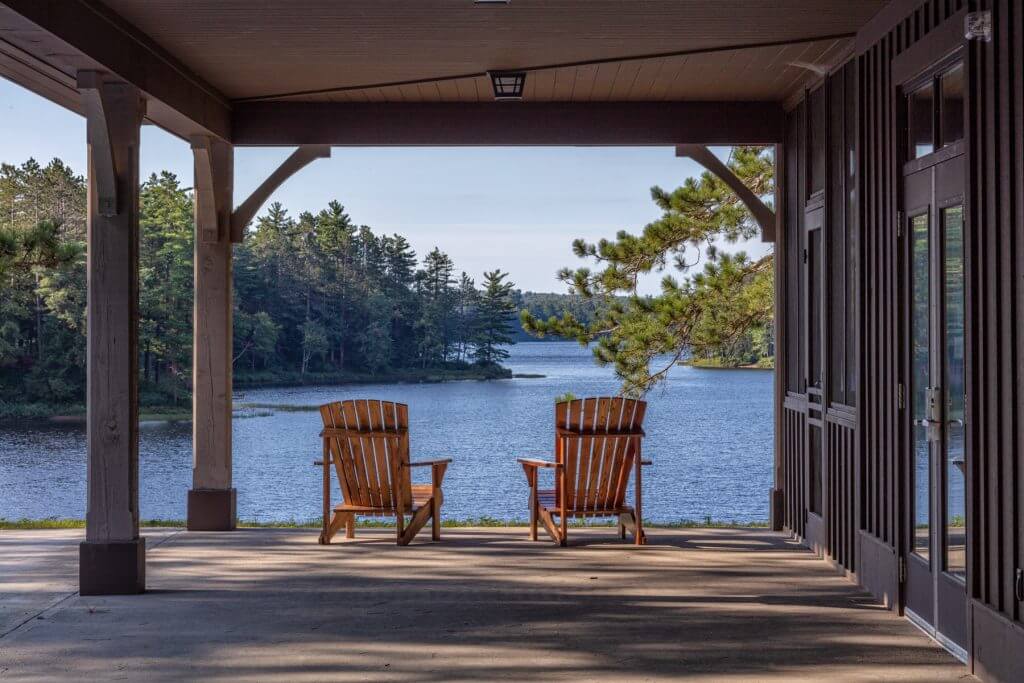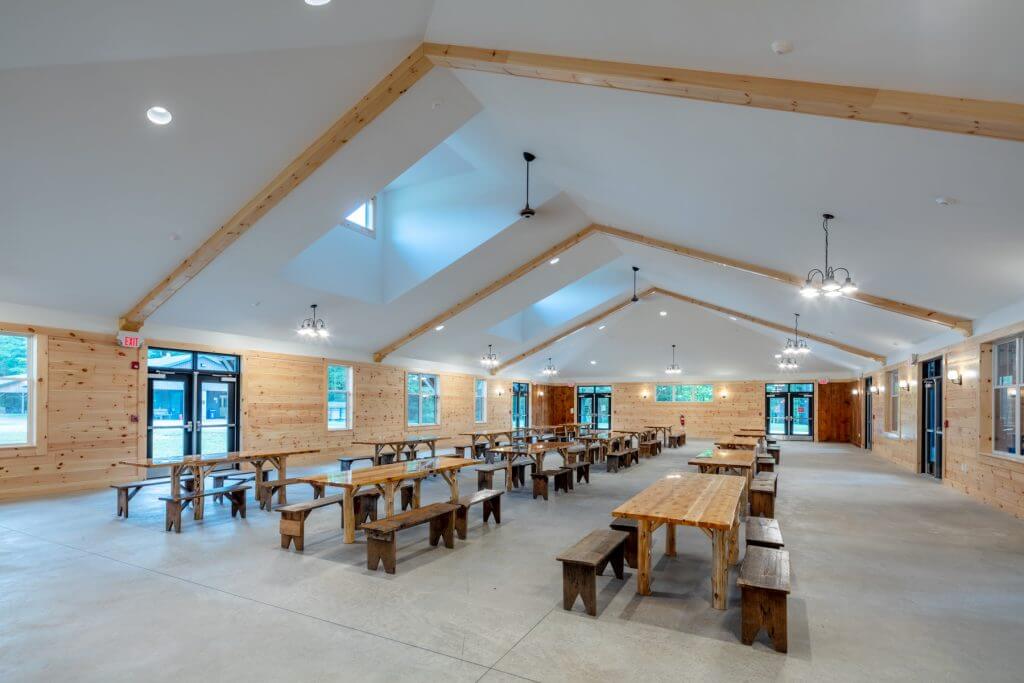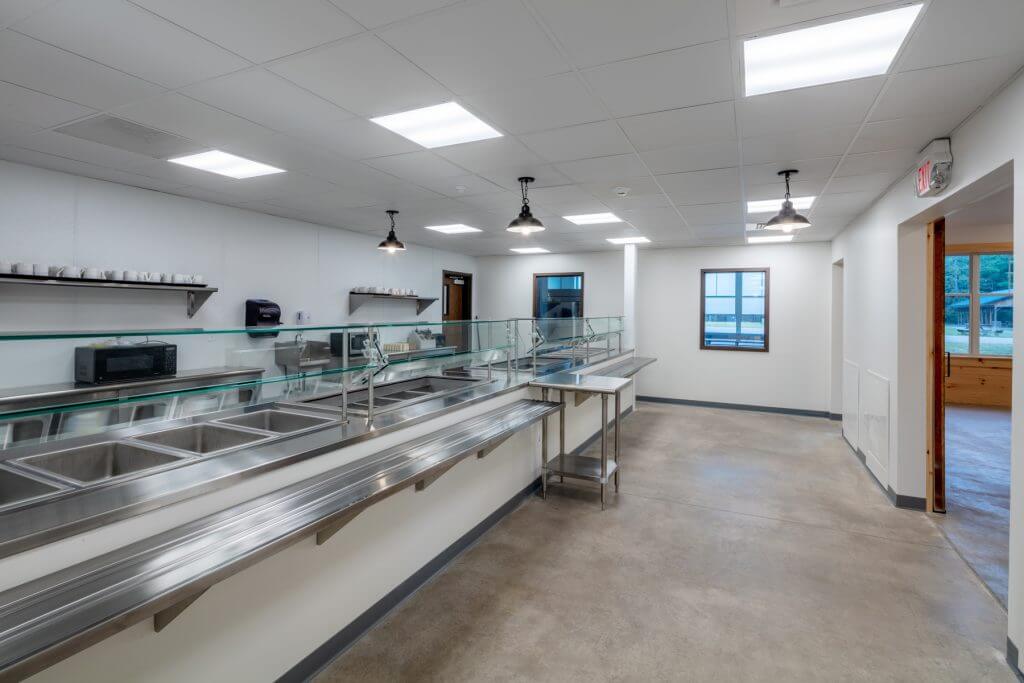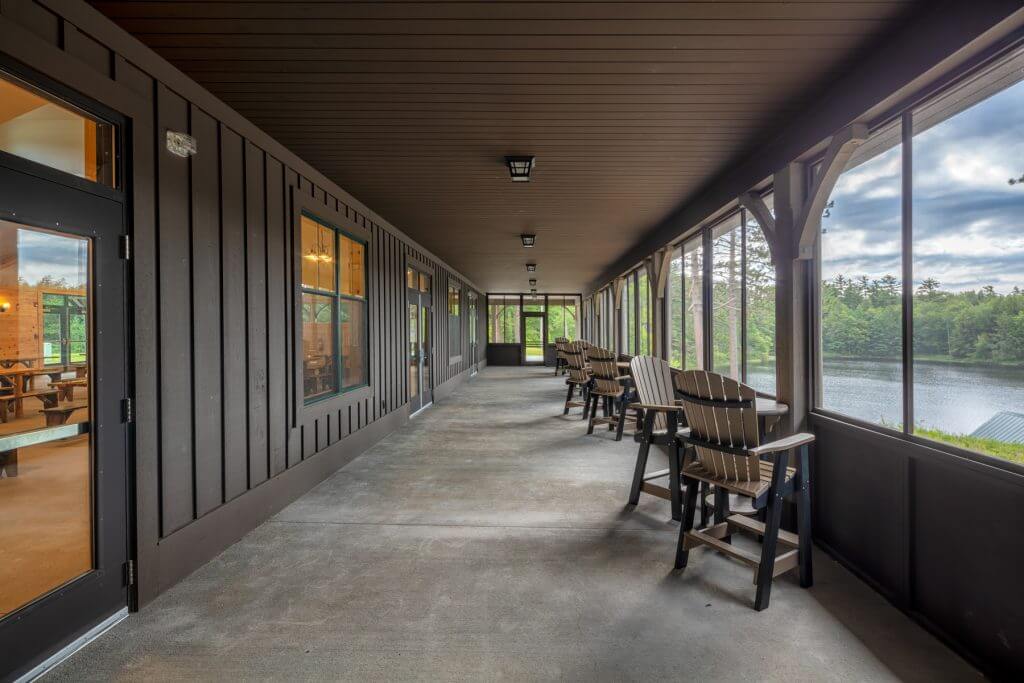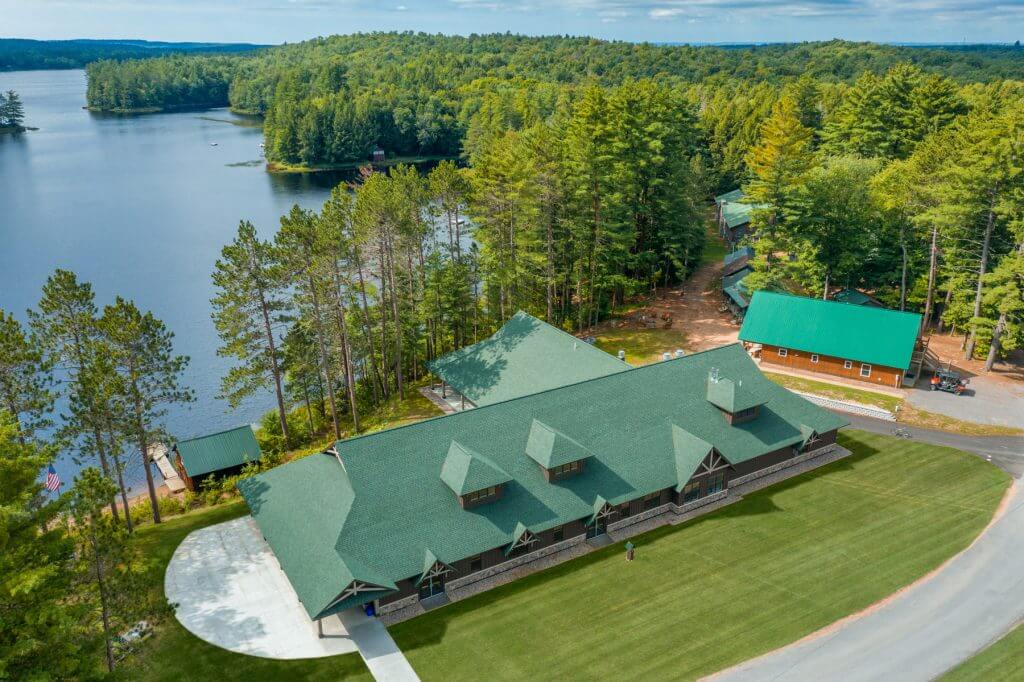 Located on 1,200 acres of wooded land in the Adirondack Park, Oswegatchie Educational Center is owned and operated by the New York Future Farmers of America Leadership Training Foundation, Inc. The center operates as a youth camp during the summer months and is open throughout the year as an educational and recreational retreat center. As part of a design-build team, Beardsley Architects + Engineers provided full service architecture and engineering services for a new dining hall and test kitchen at Oswegatchie Educational Center.
The new building serves a dual purpose as a certified test kitchen and food science lab, classroom, and conference facility. The large central dining area can accommodate up to 260 people and features a vaulted ceiling with large skylights that flood the space with natural light. The kitchen facility, located directly off the dining area, includes a serving line, storage and receiving area, and kitchen facility. A secondary multi-purpose room is located just off the dining area and is designed to accommodate an additional 100 people in meetings, educational sessions, as well as providing additional dining space. Large porches, both open air and screened, are located around the perimeter of the building and provide visitors views of the nearby lake.
Contact us to discuss how we can collaborate with you on your next project.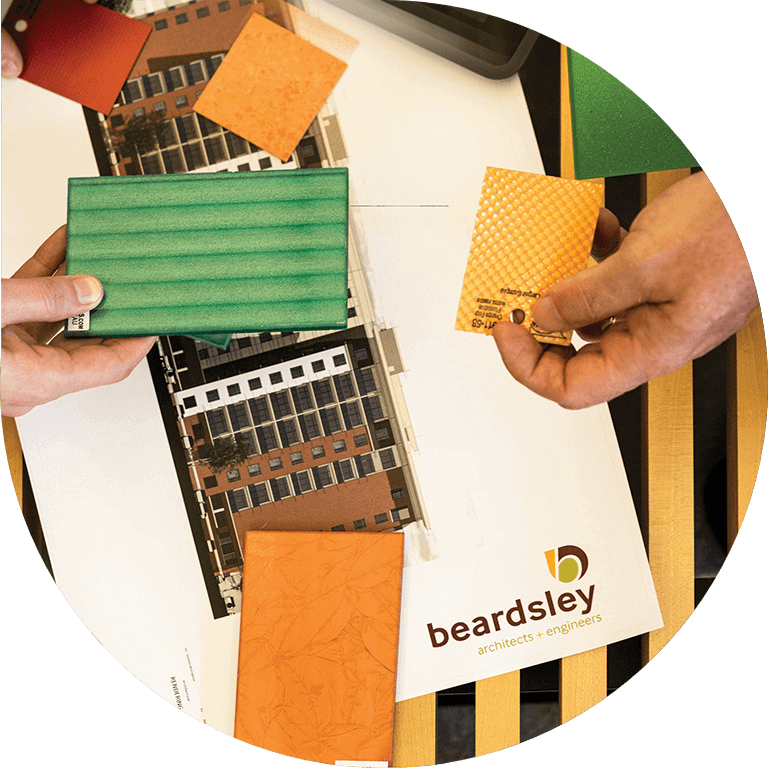 Care, transparency, and relationship building
Through partnership and an understanding of your vision, our experts create beautiful, functional, sustainable buildings and environments.
Ready for a project?
Let's connect. We want to hear more about your vision.