DMNA - Latham, NY
Headquarters Addition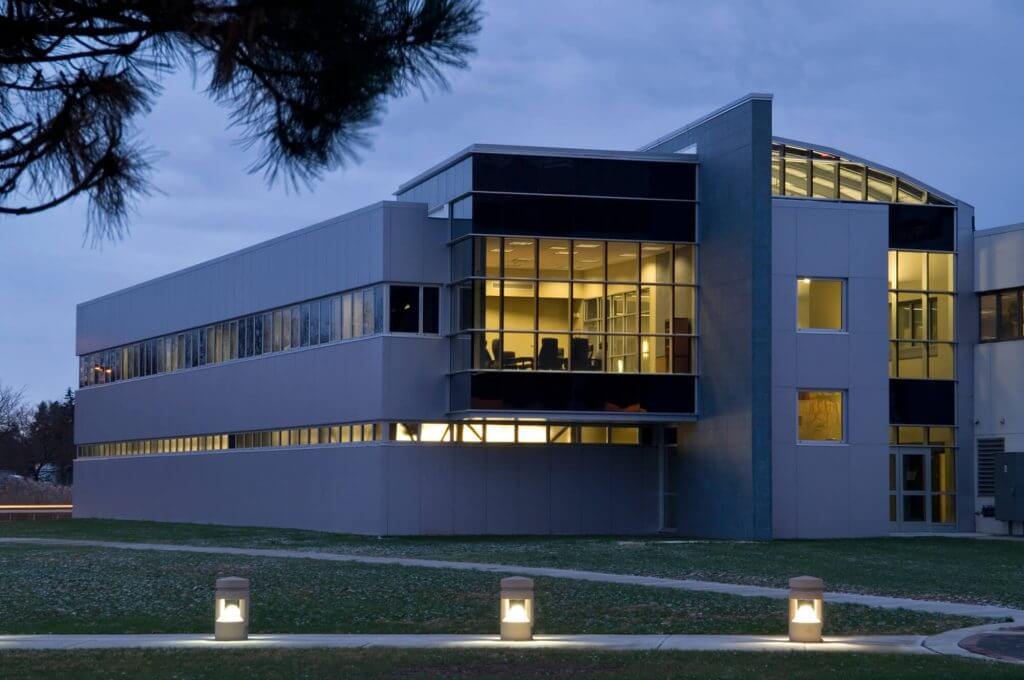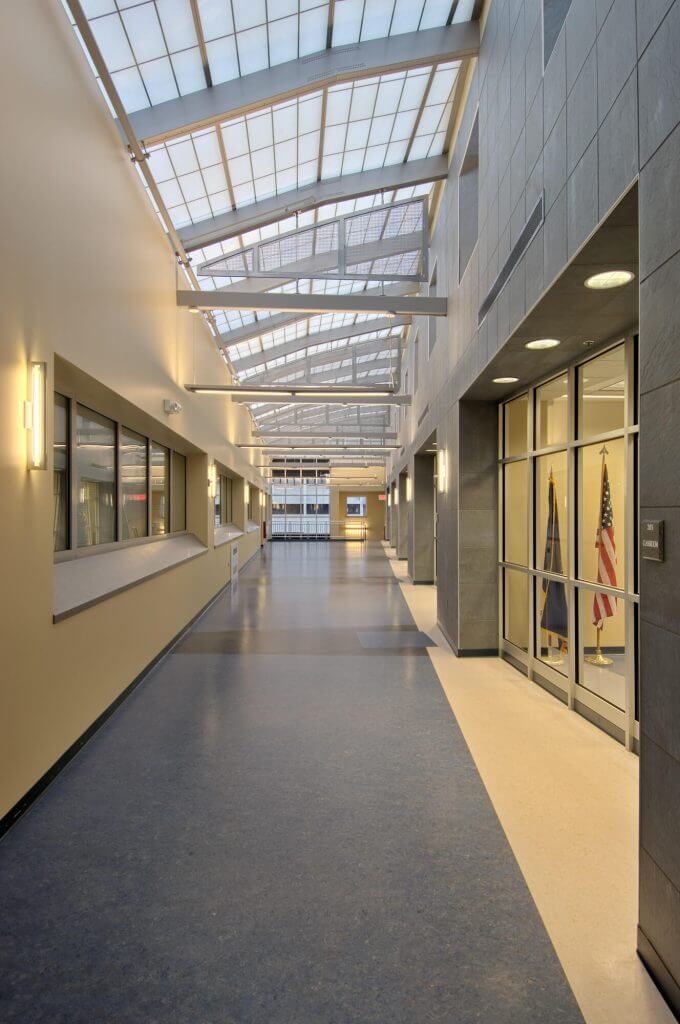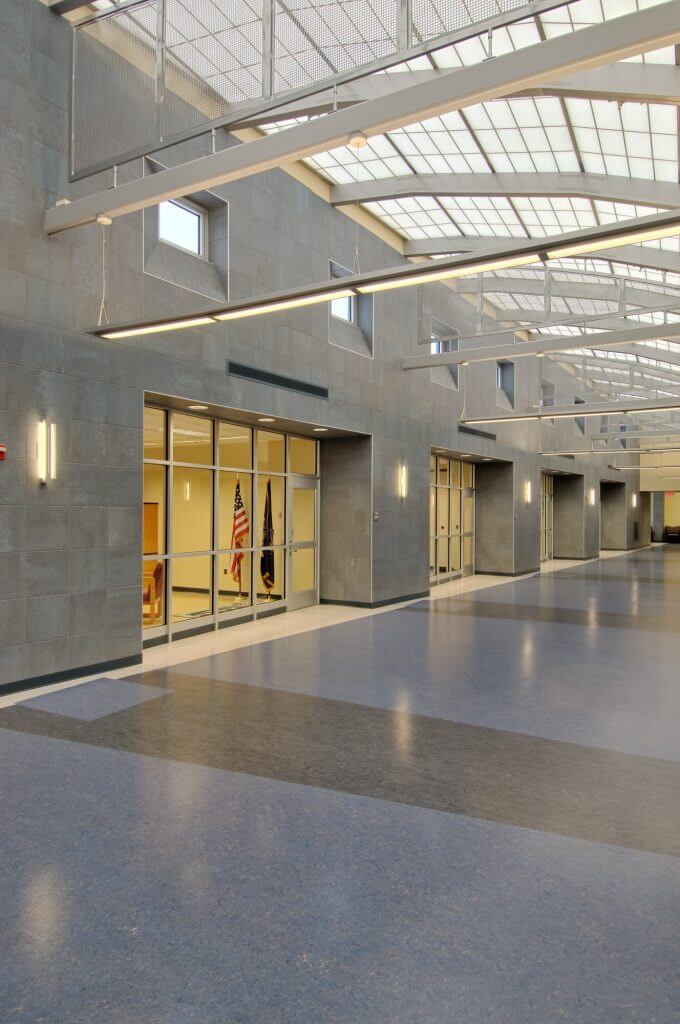 Beardsley provided architectural and engineering services for a new 23,000 sq ft addition to the Latham Armory. The addition was designed to provide a state of the art facility that will be able to house an additional 213 ADRS personnel. The new addition will provide administrative offices, storage areas, and training spaces for the new ADRS units. Within these spaces are classrooms, a library, kitchen, flammable materials storage, waste handling area, toilets and showers, physical fitness room, and community gathering space.
The final design included removal of a paved driveway between two existing buildings, and creation of a circular court area that will act as a gathering place and focal point, drawing visitors toward the main building entrance. It will also serve as a gateway to a future memorial plaza, replacing the existing roadway with formal paving and landscaping. Functionally, like spaces are grouped around similar existing functions, including the new classroom and administrative offices, locker rooms, and storage rooms.
The addition itself is complementary to, but purposely different from, the existing building. New are the use of aluminum cladding materials, the introduction of a prominent glazed tile corridor wall, and the positioning of cantilevered curtain wall elements on both ends of the addition. Banded-aluminum windows maintain a layering consistent with the existing building.
The prominent corridor wall figuratively slices and separates the addition from the existing building, creating a light-filled corridor between them. A vaulted skylight brings natural light into the corridor and borrowed light into existing adjacent offices.
Contact us to discuss how we can collaborate with you on your next project.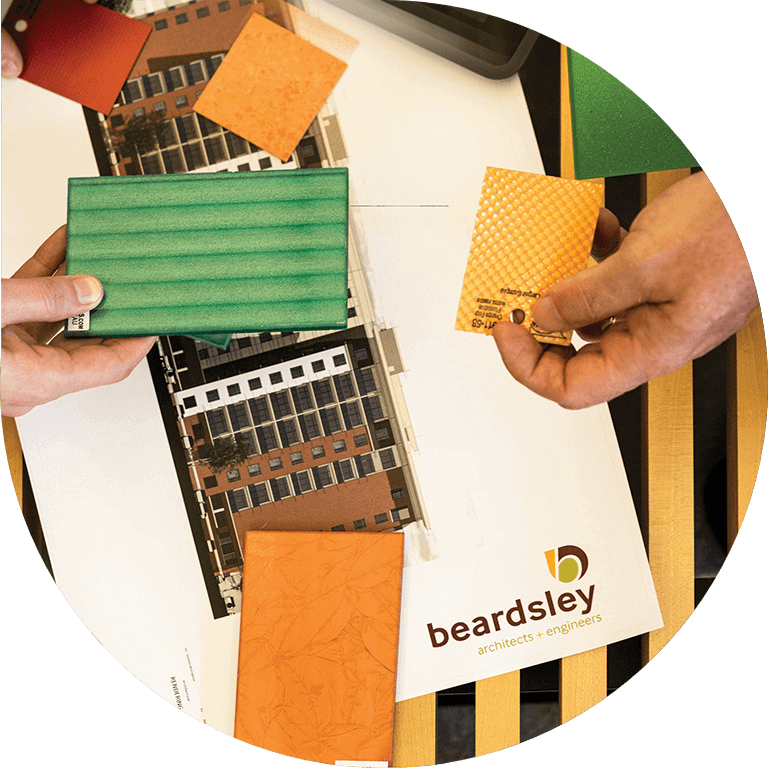 Care, transparency, and relationship building
Through partnership and an understanding of your vision, our experts create beautiful, functional, sustainable buildings and environments.
Ready for a project?
Let's connect. We want to hear more about your vision.