Green Lakes State Park - Fayetteville, NY
Environmental Education Center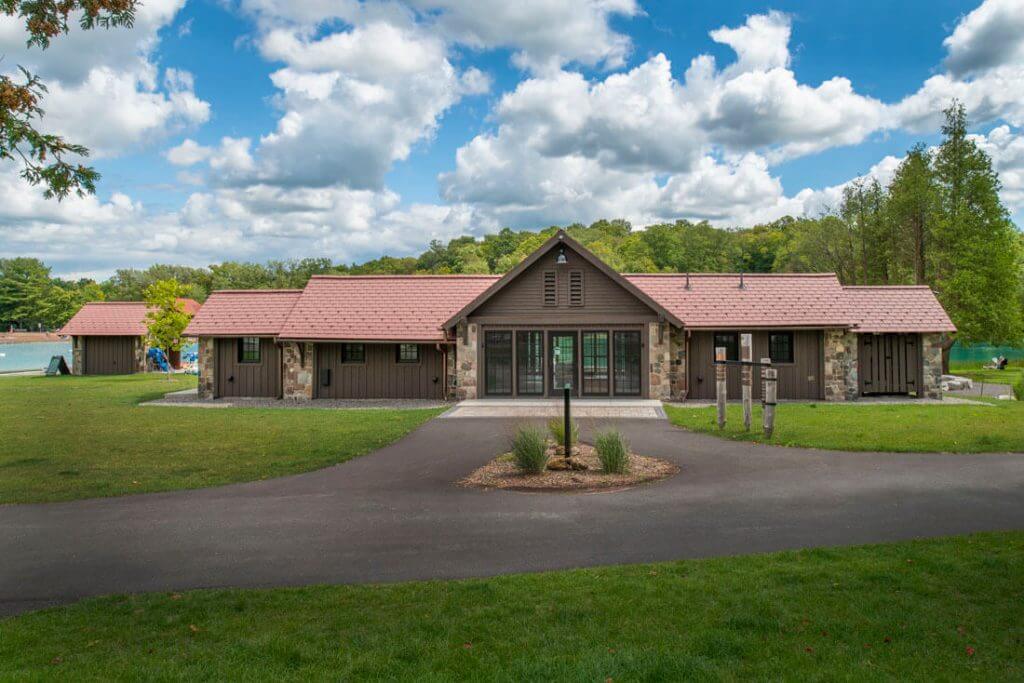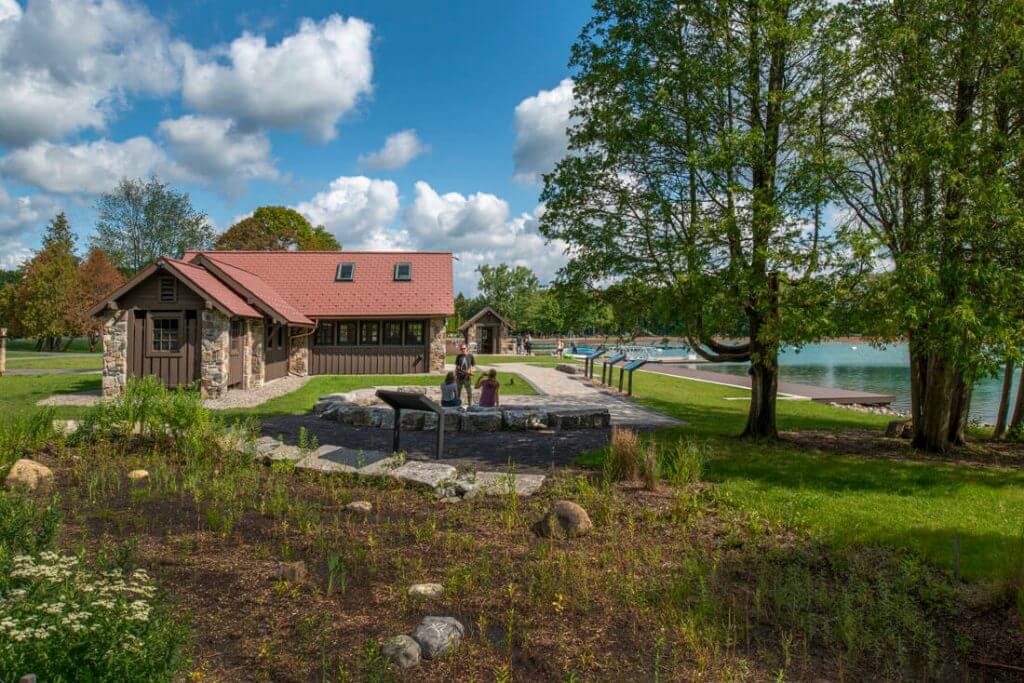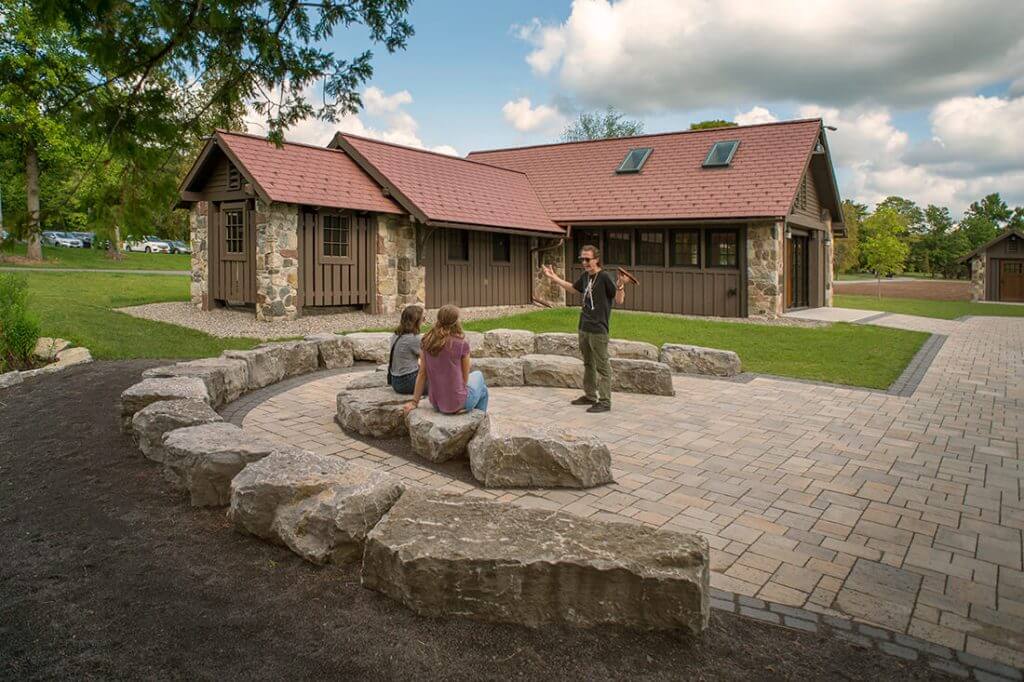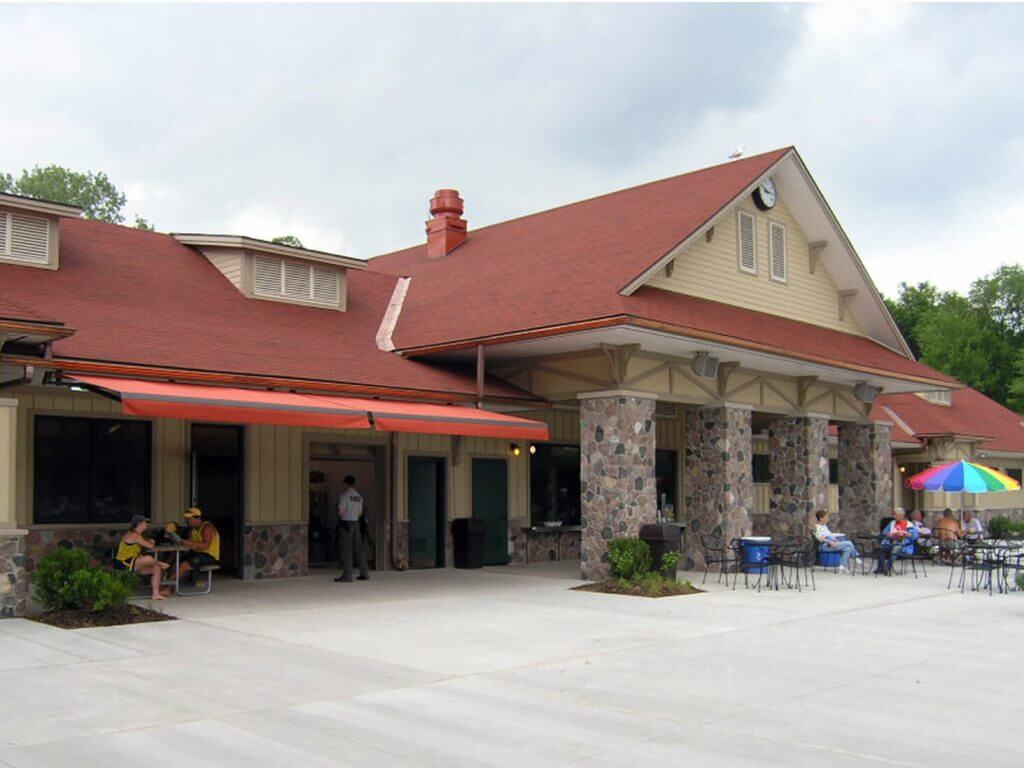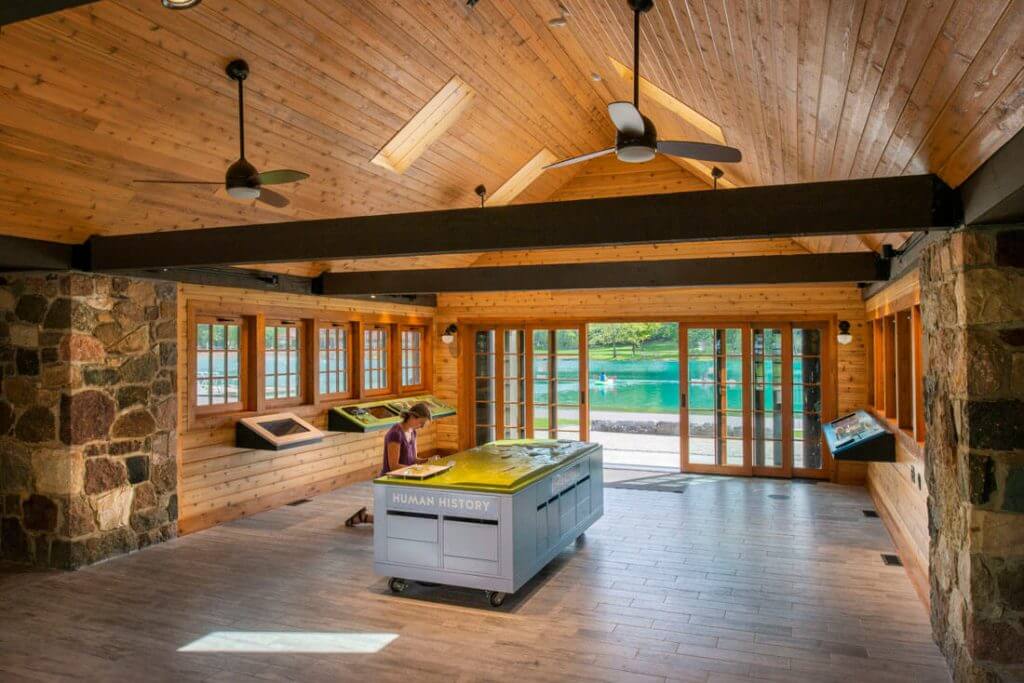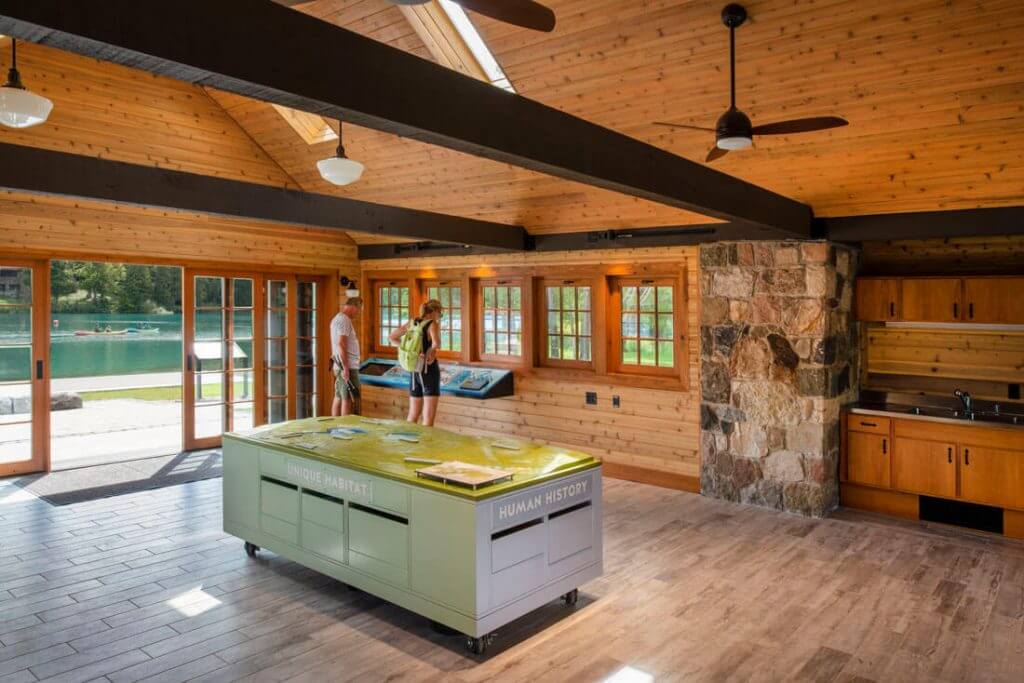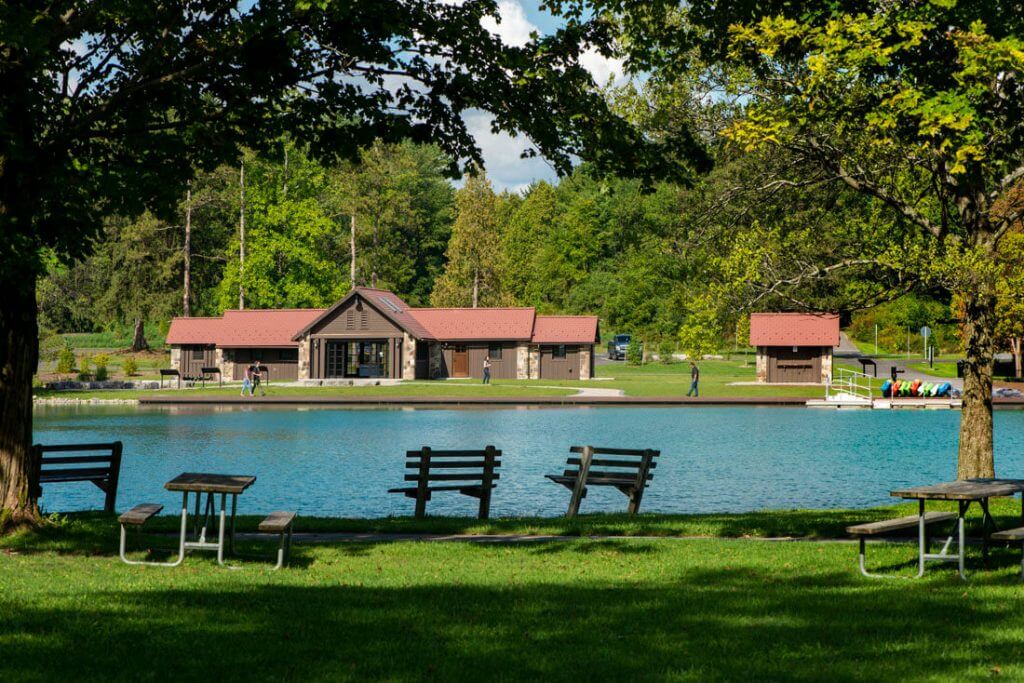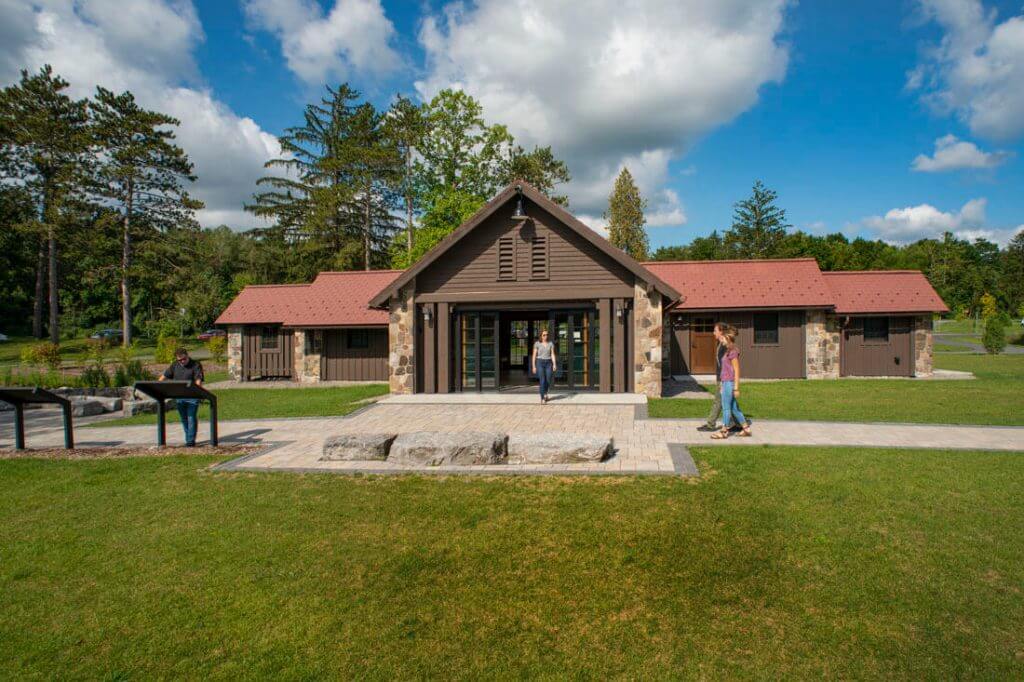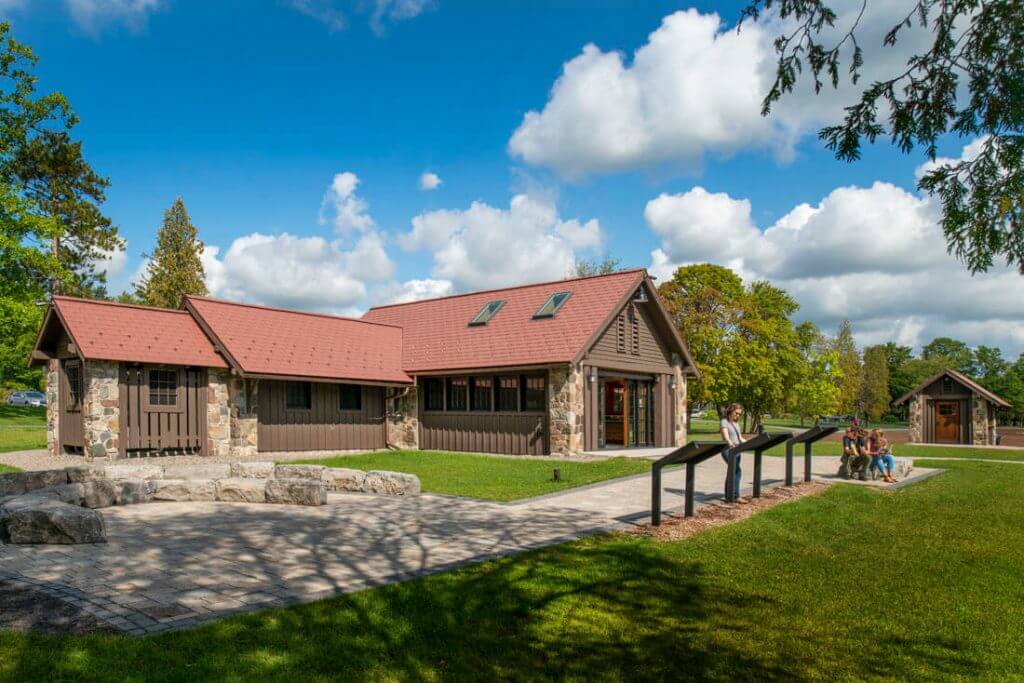 Under a continuing design service contract with NYS Office of Parks Recreation and Historic Preservation (NYSOPRPH), Beardsley Architects + Engineers provided design of architectural and site improvements for a new environmental education center at Green Lakes State Park. The project involved relocation and reconstruction of the existing boathouse into an environmental interpretation center (environmental education center) to be utilized by school education groups and the general public.
Beardsley initially developed conceptual plans and program design for the new education center located along the western beach parking area. In order to do so, an extensive building assessment was required, including detailed documentation of existing conditions, structural evaluation, and hazardous materials survey. Programming for the building includes educational space, offices, and boating equipment storage. Following the conceptual design phase, Beardsley developed construction documents for the project.
Since the existing boathouse is a registered historic structure, close collaboration with the State Historical Preservation Office was required. Beardsley conducted a structural evaluation of the existing boathouse and determined that due to the building's proximity to the water, the building should be relocated inland on the same site. The existing boathouse was dismantled and re-built on an entirely new foundation system.
Following relocation of the existing boathouse, the building was renovated to provide four-season usage and includes women's and men's toilet rooms, classroom space for up to 60 students, a small kitchenette, offices for park educators, and generous storage space. Exhibit space includes kiosks and display panels. The basement of the building includes storage and mechanical space.
Outdoor classroom space, interpretive signage, patio, boardwalk, and landscape improvements were all provided as part of this project.
Contact us to discuss how we can collaborate with you on your next project.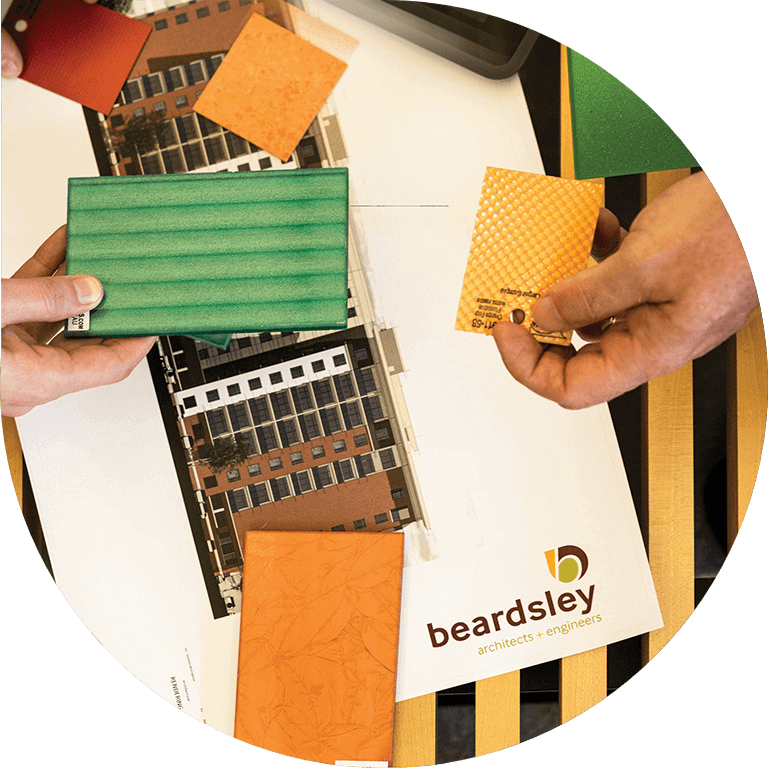 Care, transparency, and relationship building
Through partnership and an understanding of your vision, our experts create beautiful, functional, sustainable buildings and environments.
Ready for a project?
Let's connect. We want to hear more about your vision.