Victor, NY
Five Star Bank, New Bank Branch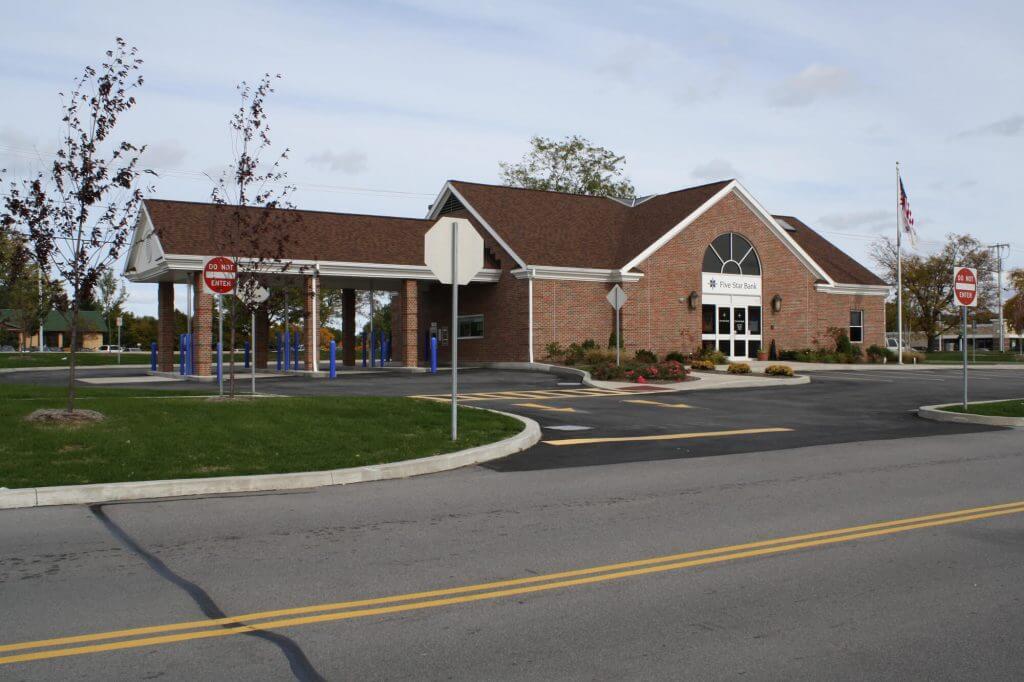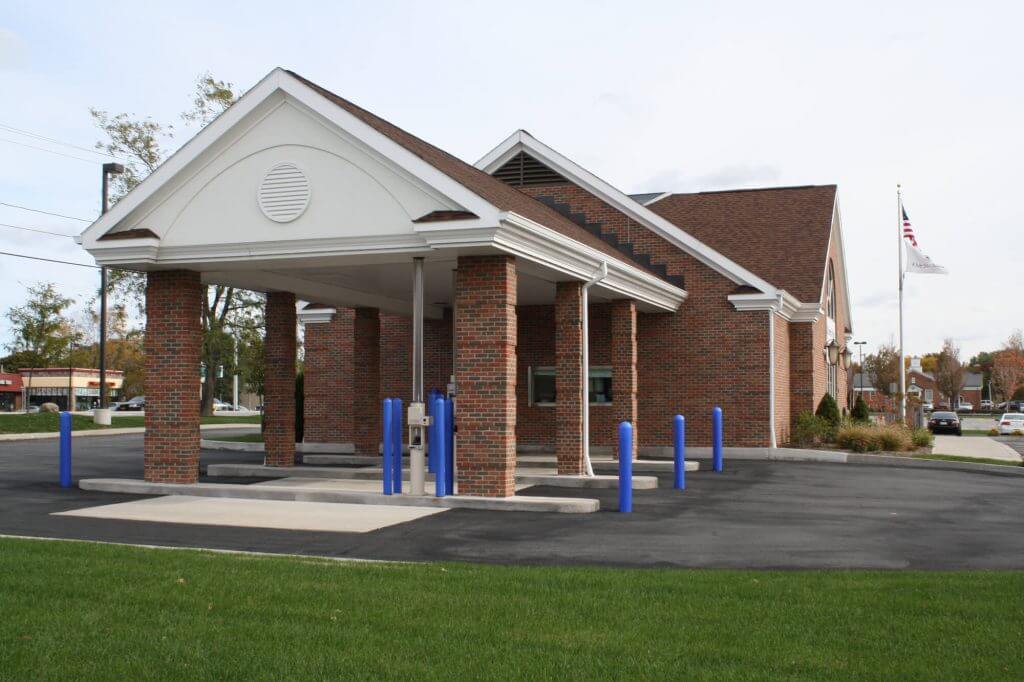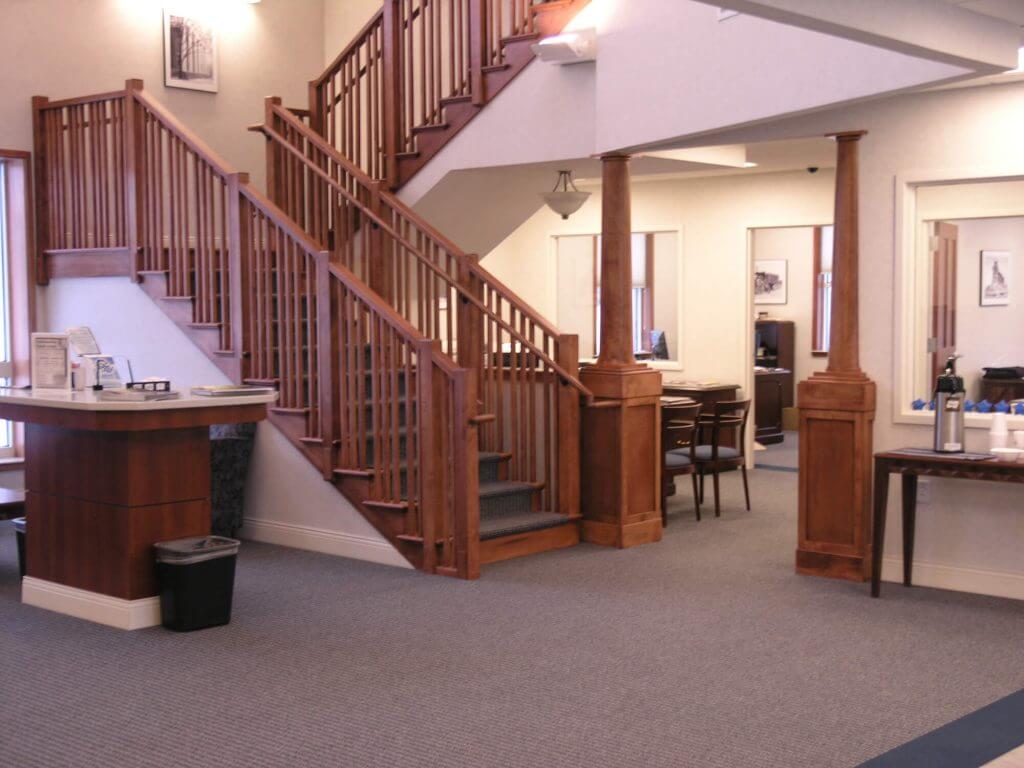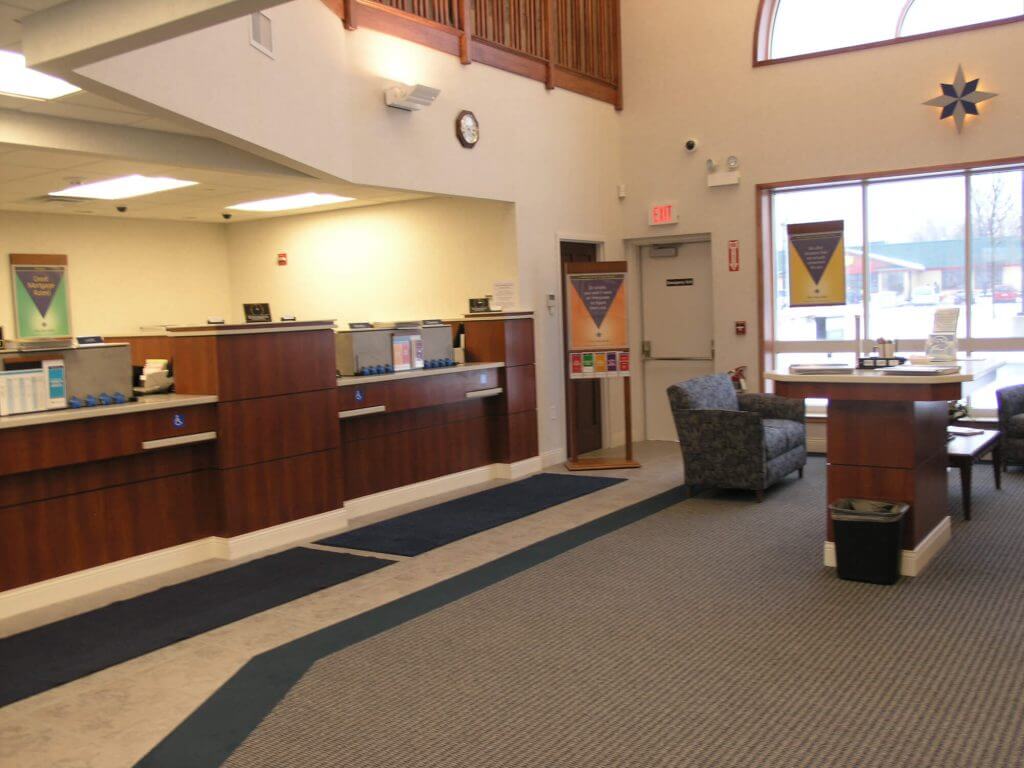 NBG selected the Village of Victor for the location of a new branch. Property was purchased at the main "4 corners," and the orientation and irregular shape of the parcel created design challenges. Beardsley met with NBG and outlined a site layout and building configuration that provided enough information to determine feasibility. The drive-through approaches the building in a clockwise direction without circulating around the building. The result was a 5-sided footprint, with 4,000 sq ft on the first floor, 1,500 sq ft on the second level for storage, and a boardroom.
The exterior architectural character of the building pulls elements from the surrounding 19th and 20th Century buildings, giving the bank a prominent appearance at a strategic location. Brick was used for the primary field, along with a decorative concrete block for detailing along the coins, doors and window headers.
Customers enter through a covered doorway and vestibule that opens to a 2-story lobby with 5 teller stations and 3 customer service workstations. Offices, support areas, and a conference room are arranged around the main lobby. Richness is added to the space through finishes such as the traditional cherry trim. Despite its traditional appearance, the bank has an integral state-of-the-art communication system, security alarm, and electronic banking equipment.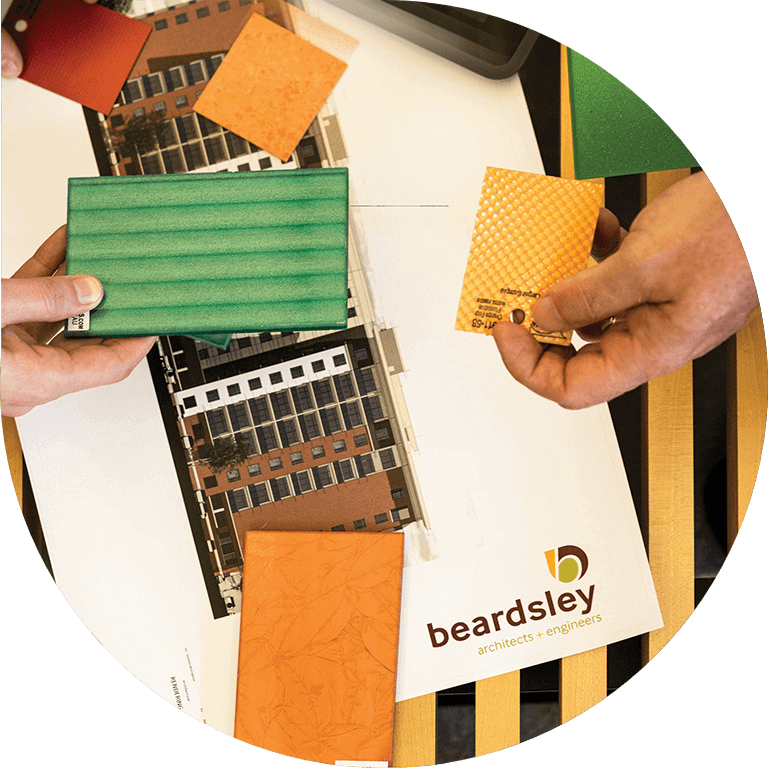 Care, transparency, and relationship building
Through partnership and an understanding of your vision, our experts create beautiful, functional, sustainable buildings and environments.
Ready for a project?
Let's connect. We want to hear more about your vision.