Colgate University - Hamilton, NY
Frank Dining Hall Renovation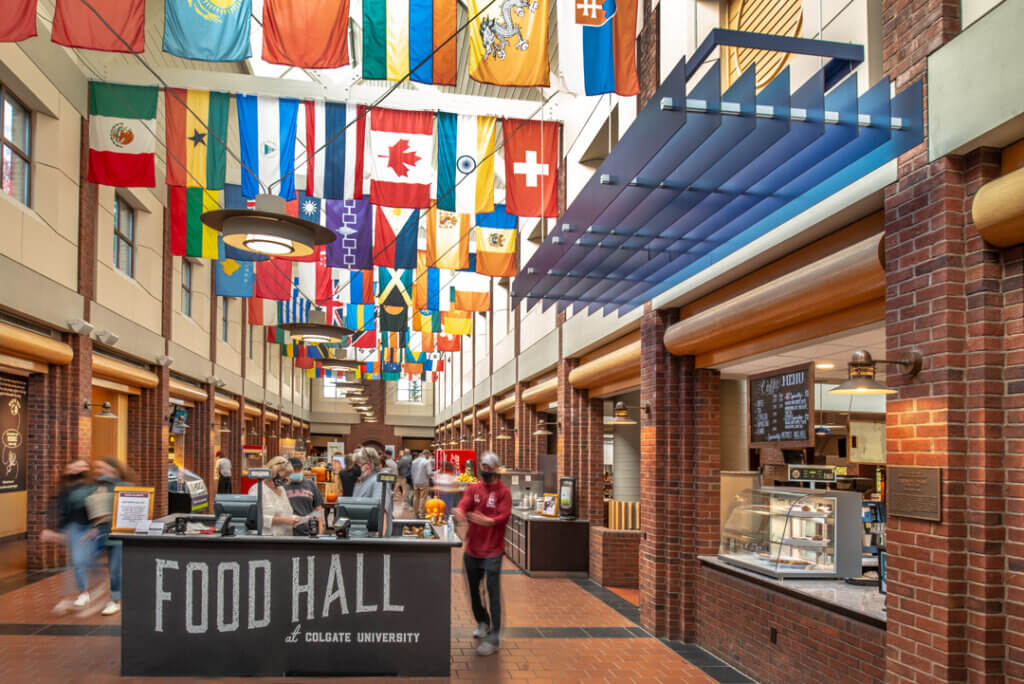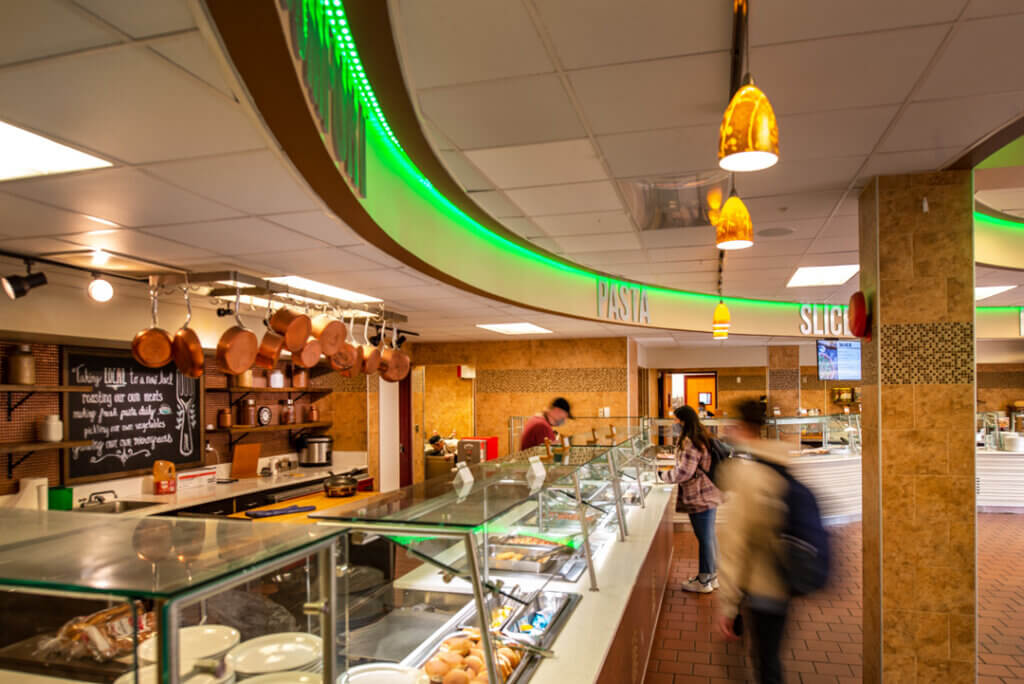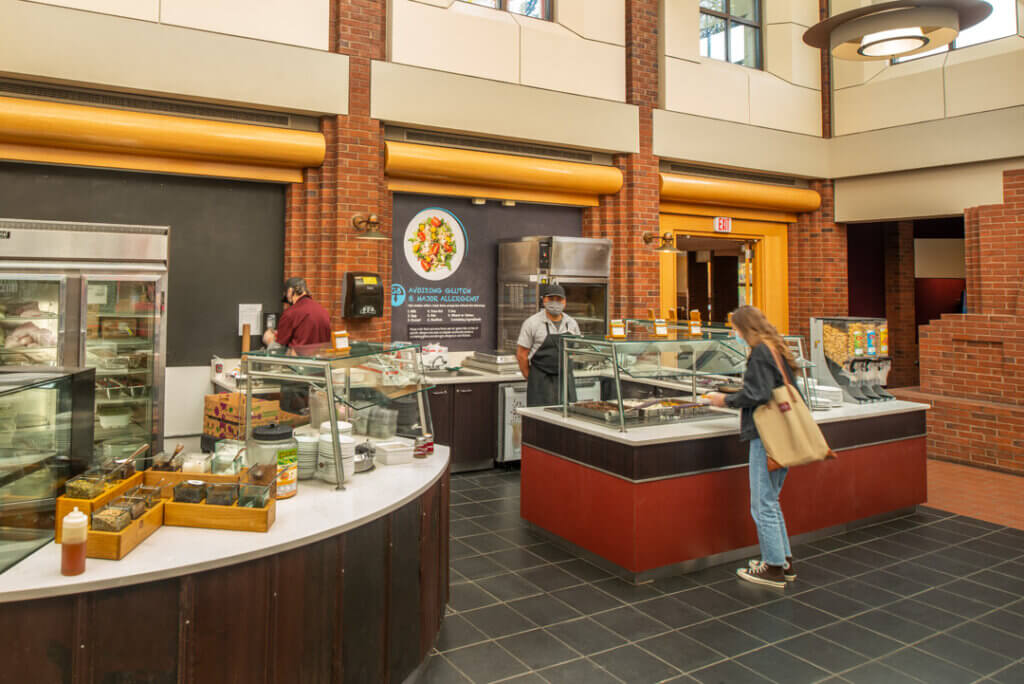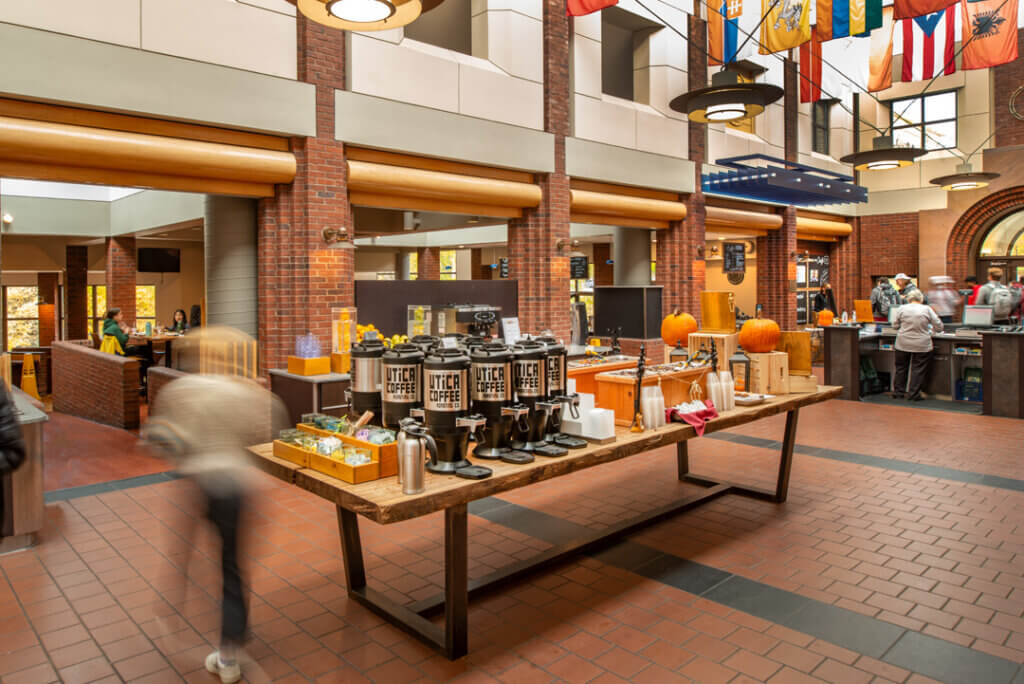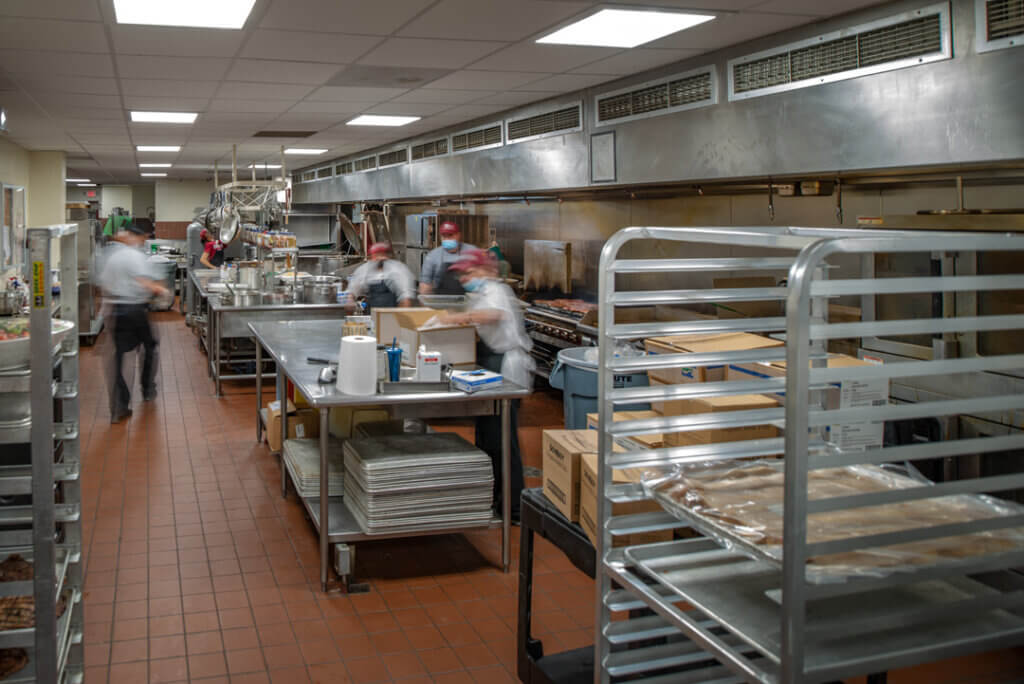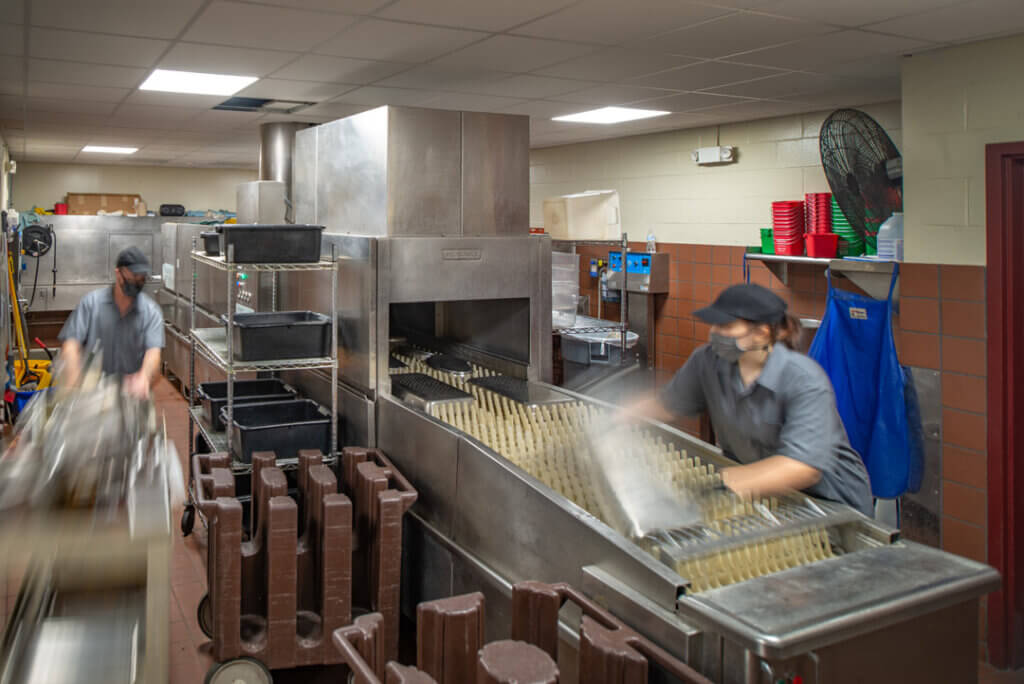 Originally constructed in the early 1980s, Frank Dining Hall has been the primary dining facility of Colgate University and has served the campus well. Although the facility has undergone renovations over the years, the kitchen and dining hall were in need of upgrades to provide a better dining experience for the students and more efficient food service delivery. Beardsley Architects + Engineers was selected by Colgate University to provide design services for select upgrades to approximately 4,000 square feet of the kitchen and dining areas. Beardsley also worked with a commercial kitchen consultant for the evaluation of existing kitchen equipment and selection of new kitchen equipment.
A new coffee station was created closer to the main entry for better visibility, more convenient student access, and to reduce traffic throughout the dining hall. The previous coffee station at the far end of the dining hall was converted to a soup/salad station to complement the servery and a new allergen-free food station was added. All new breath guards with integral lighting and heating were installed throughout the serving stations for a more cohesive aesthetic.
Kitchen upgrades included modifications to the existing main kitchen hood, a new walk-in cooler, structural floor repairs, and conversion of the existing walk-in cooler to a freezer, new pot wash station, and electrical upgrades throughout to accommodate new equipment and support future growth. The commercial kitchen consultant evaluated the existing kitchen equipment and selected new kitchen equipment as necessary. Working with the commercial kitchen consultant, Beardsley also reevaluated the kitchen line to improve efficiency and equipment adjacencies.
Finishes throughout the dining hall and kitchen areas were upgraded including concrete slabs, tile, wall finishes, lighting, and architectural accents.
Due to COVID-19, Beardsley also worked with Colgate University to incorporate grab-and-go stations for students to quickly make meal selections without needing to eat in the dining hall.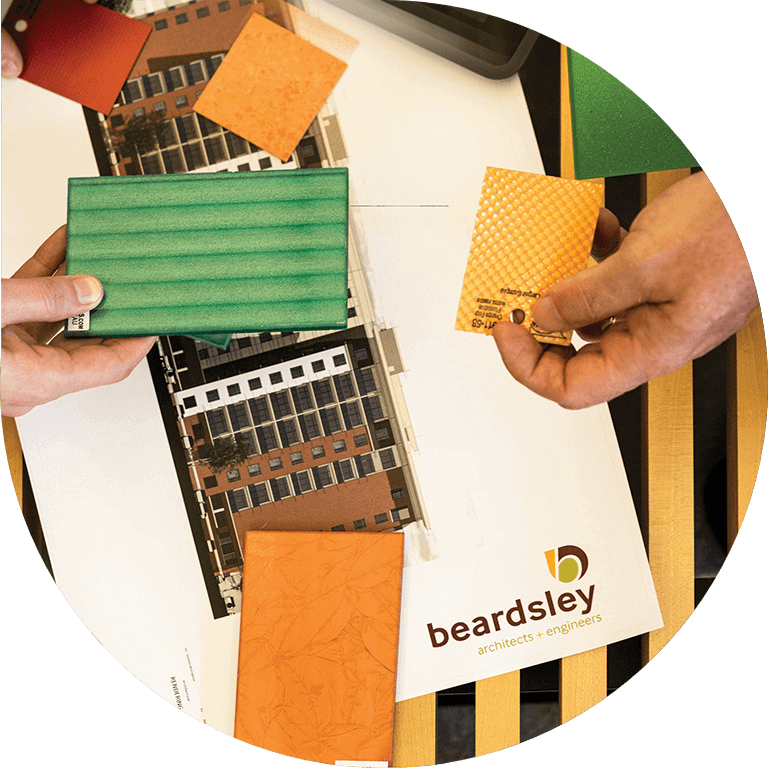 Care, transparency, and relationship building
Through partnership and an understanding of your vision, our experts create beautiful, functional, sustainable buildings and environments.
Ready for a project?
Let's connect. We want to hear more about your vision.