St. Lawrence University - Canton, NY
Gunnison Chapel Restoration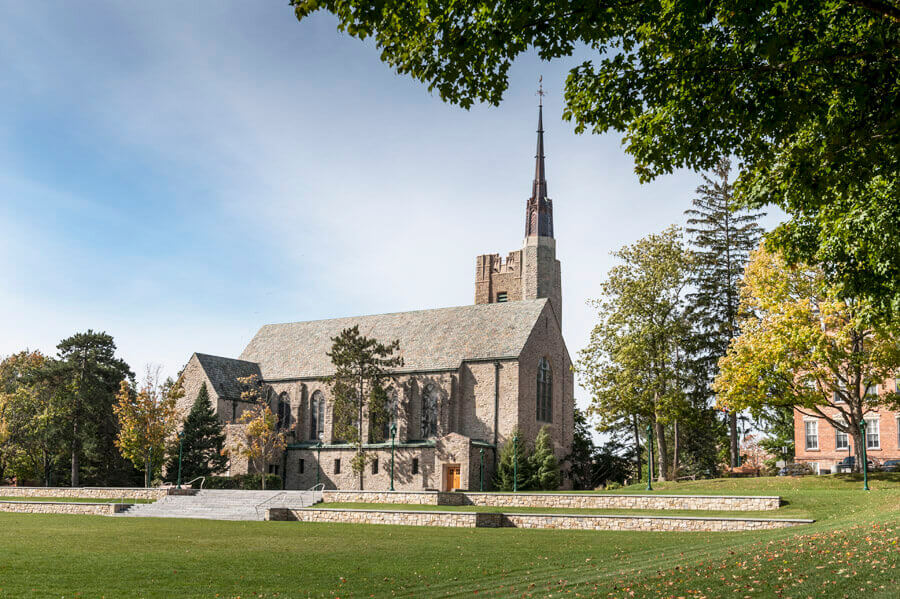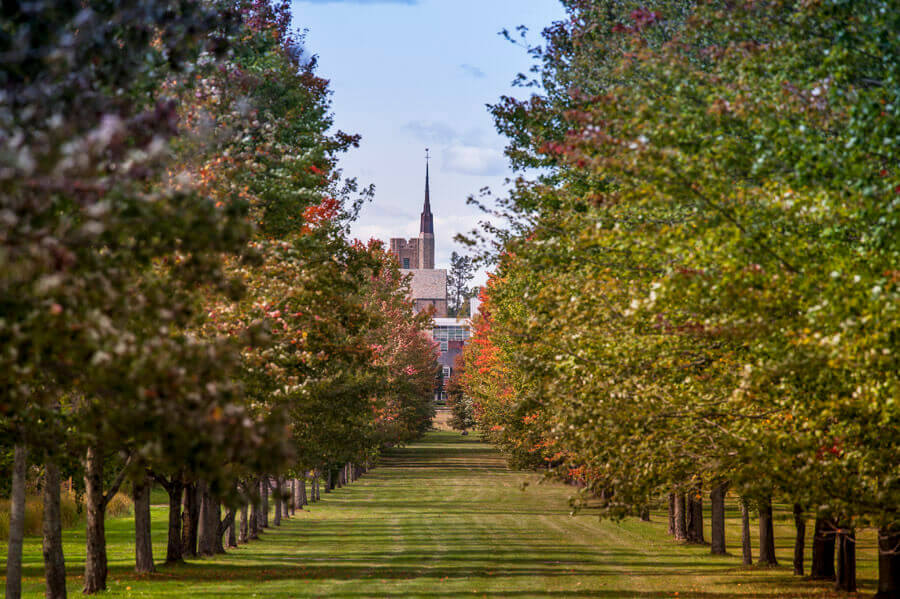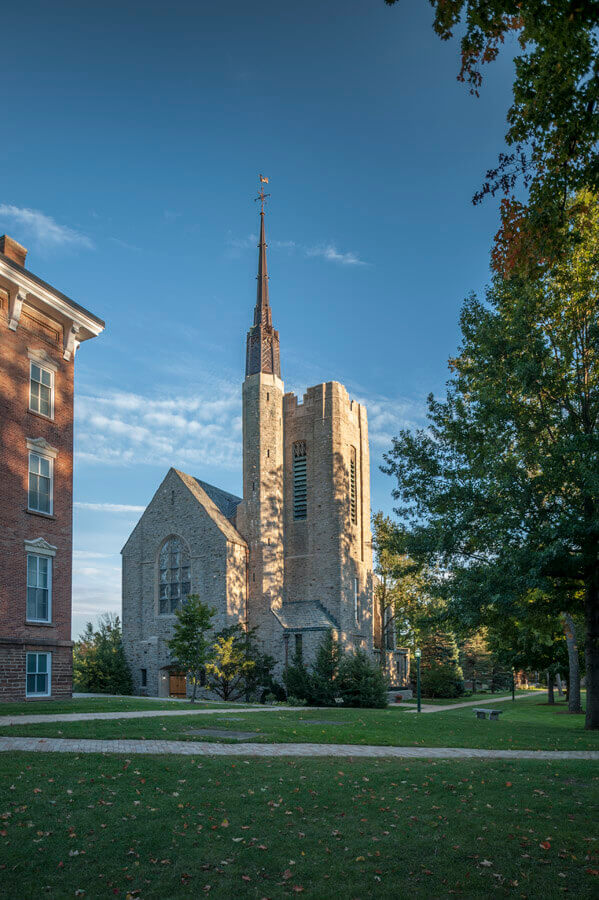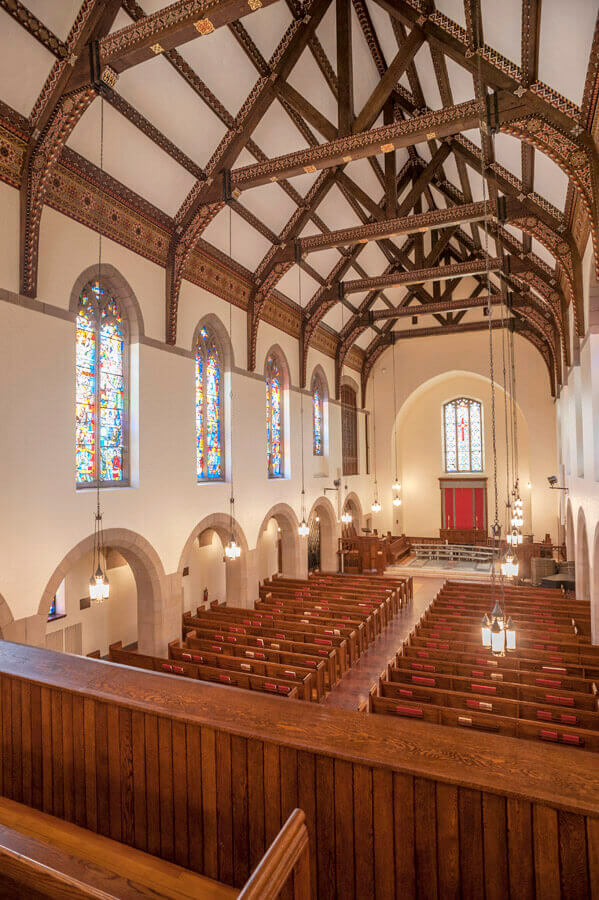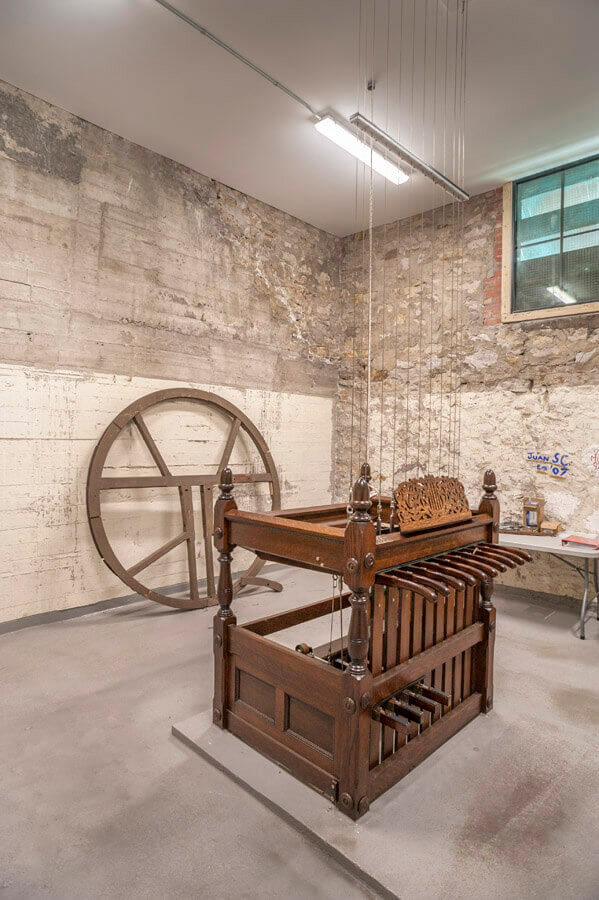 Built in 1926, the Gunnison Chapel on the St. Lawrence University Campus was designed by Betram Grosvenor Goodhue Associates in the Gothic Revival style and was patterned after their design of St. Thomas Episcopal church in Manhattan. Since its construction, the building has become a centerpiece of campus and community life. In October 2013, the building suffered a devastating fire that destroyed the iconic steeple, severely damaged the bell tower, and caused significant smoke/water damage to the rest of the building. After the fire, an extensive restoration process began to restore the building, repair the damage, enhance accessibility, and improve the longievity of the building.
The restoration process involved replacing the destroyed wood bell tower roof as well as the destroyed fleche (copper covered wood steeple). Repairs were made to the damaged slate roof and copper gutters. Extensive restoration of the stone masonry façade involved repointing stone and replacing the original "Litholite" cast stone with precast architectural concrete molded from the original pieces. Damaged wood floors, electrical systems, and plaster were repaired. Interior finishes and the hand-chimed carillon were also cleaned and restored.
Improvements to the building included an in-fill renovation to add an accessible bathroom, insulation of the Bell Ringer room to make the operation of the carillon more comfortable in the winter, improvements to fire and security systems, a lightning protection system for the accessible bell tower roof, and fall protection improvements.
In order to conserve certain elements of the building, the project restored one of the original eight decorative four-foot tall copper angels and incorporated it into the new steeple alongside seven recreated angels. Existing initials scribed into the walls of the Bell Ringer room by former bell ringers were also preserved. As a final tribute to the original structure, one complete decorative copper panel from the lower section of the steeple was saved to be displayed on campus when time and space permit.
In 2017, the project received a citation for design from AIACNY in the Adaptive Re-Use/Historic Preservation category.
Contact us to discuss how we can collaborate with you on your next project.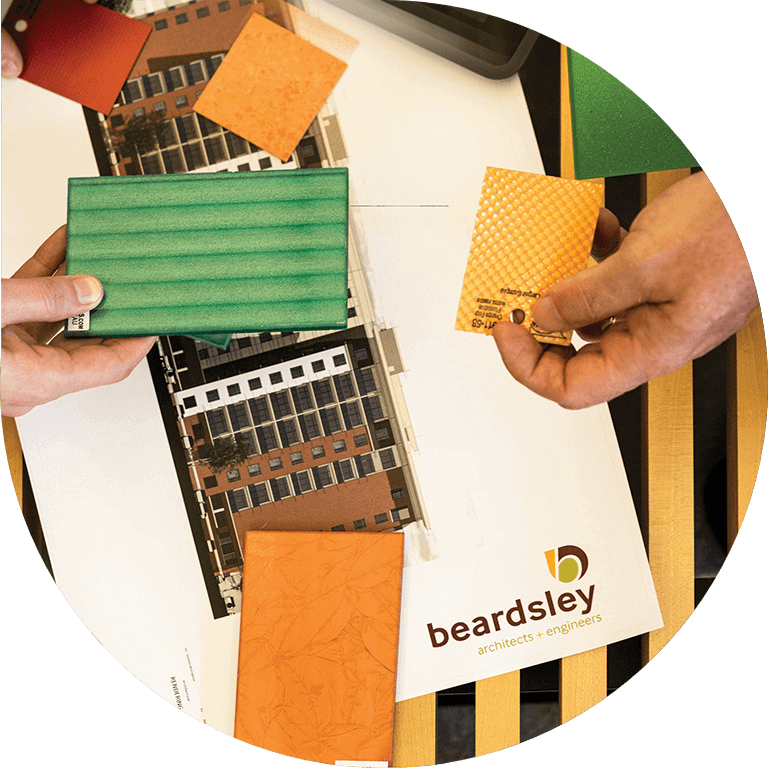 Care, transparency, and relationship building
Through partnership and an understanding of your vision, our experts create beautiful, functional, sustainable buildings and environments.
Ready for a project?
Let's connect. We want to hear more about your vision.