St. Lawrence University - Canton, NY
Herring Meeting/Briefing Room Renovation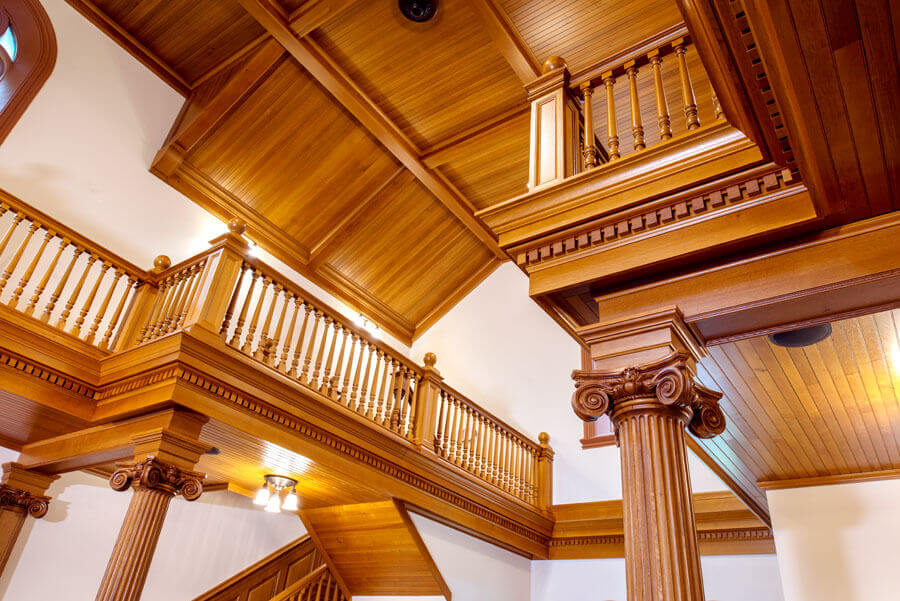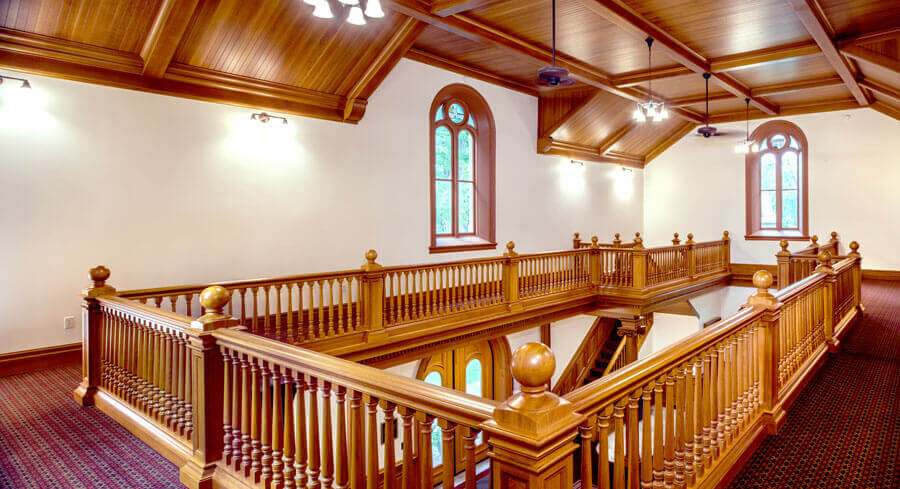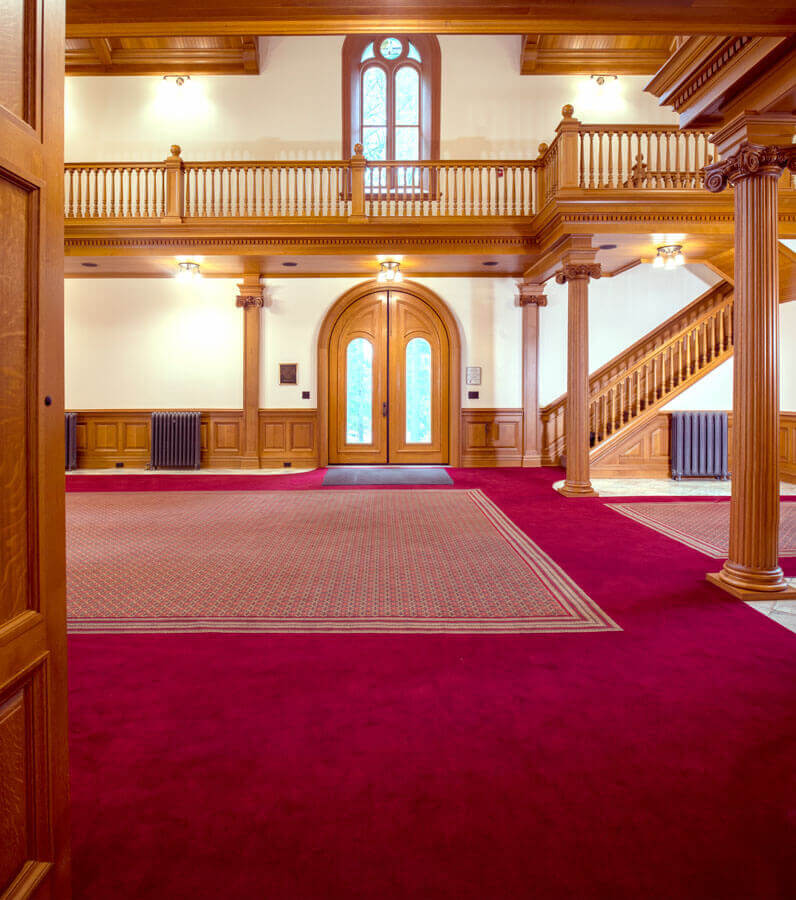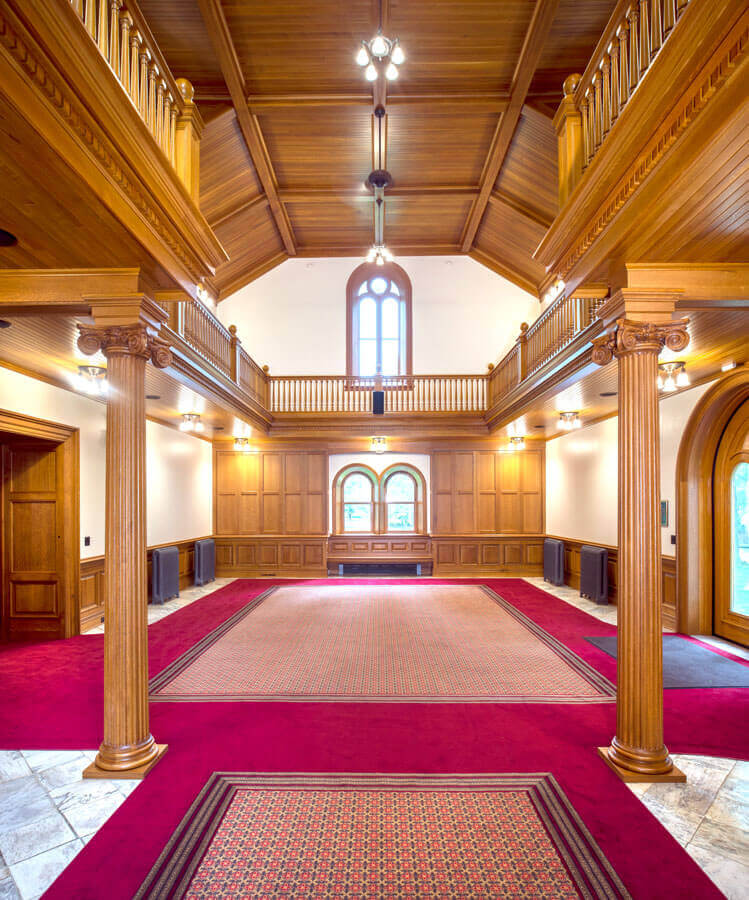 Beardsley Architects + Engineers teamed with St. Lawrence University to design the reawakening of the historic Herring Hall. Listed on the National Register of Historic Places in 1974, Herring Library is the second oldest building on the campus. While it had been well maintained over the years, renovations in the mind-1970s stripped the building of its original character. To correct the actions of the past, SLU used this opportunity to look back at period specific examples on campus and beyond to guide their vision for its future. The newly renovated space will be reserved for special events and speaking engagements and will also serve the students as a learning space and gallery.
To coordinate the interior reconstruction, SLU's Capital Projects Manager, Bob Hance, in partnership with Master Craftsman, John Gillis, combined their talent to lead the construction team through the integration of a contemporary infrastructure, including the delicate job of installing an entirely new internal steel structural system, staged through the window openings, along with sophisticated information technology, audio/video, and life safety systems.
The original white Carrara marble floors were protected as the only finish to survive the nearly 150 years of use. The layered custom moldings, cabinetry, wainscoting, and coffered ceilings meticulously designed by Beardsley were constructed by John Gillis of white Oak and Douglas Fir, and define the grand lecture space. Carpet pattern design, light fixture selection, and wood stain finish were conceived by Evergreen House Interiors/Ann Stillman O'Leary. Stained glass and custom carpeting designed and crafted by SLU Alumni speak to the love and commitment this SLU community has for this historic and iconic structure.
In 2018, the project received an Award of Merit from AIACNY in the Adaptive Re-Use/Historic Preservation category.
Contact us to discuss how we can collaborate with you on your next project.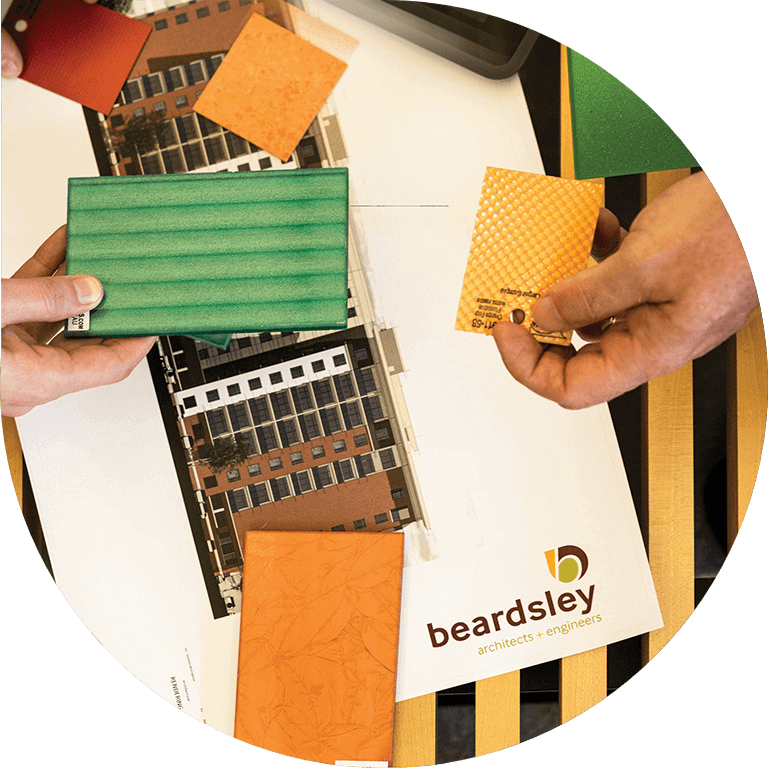 Care, transparency, and relationship building
Through partnership and an understanding of your vision, our experts create beautiful, functional, sustainable buildings and environments.
Ready for a project?
Let's connect. We want to hear more about your vision.