Dewitt, NY
Holy Cross Church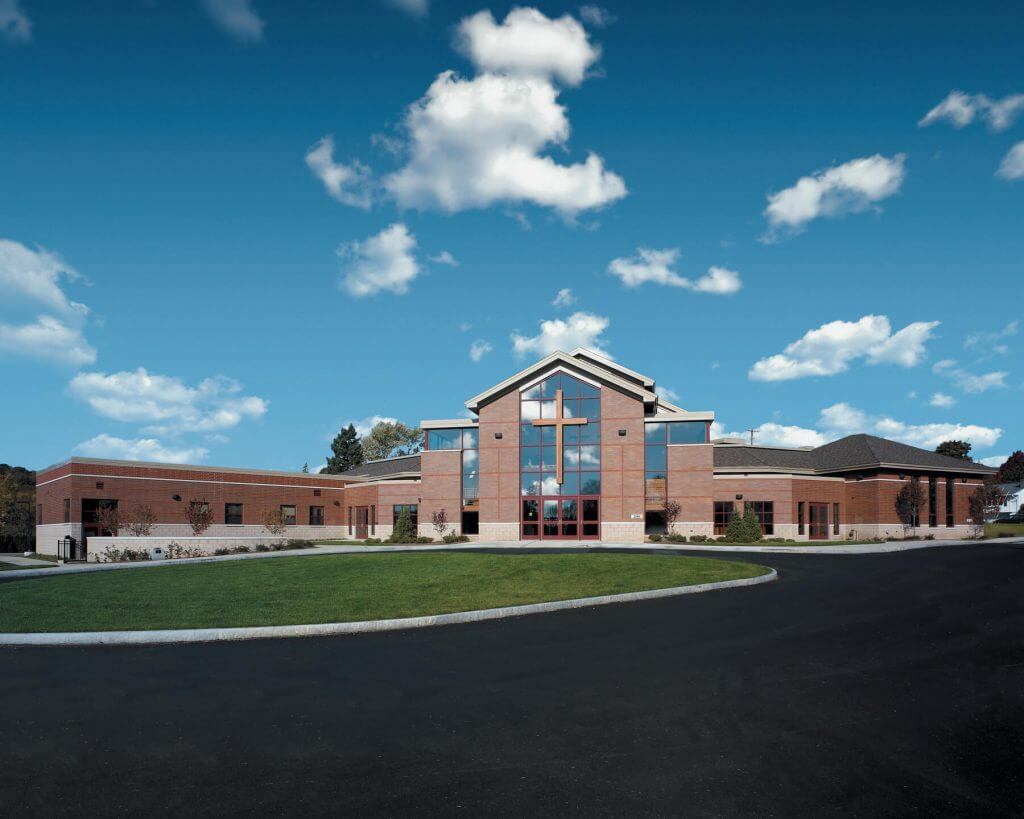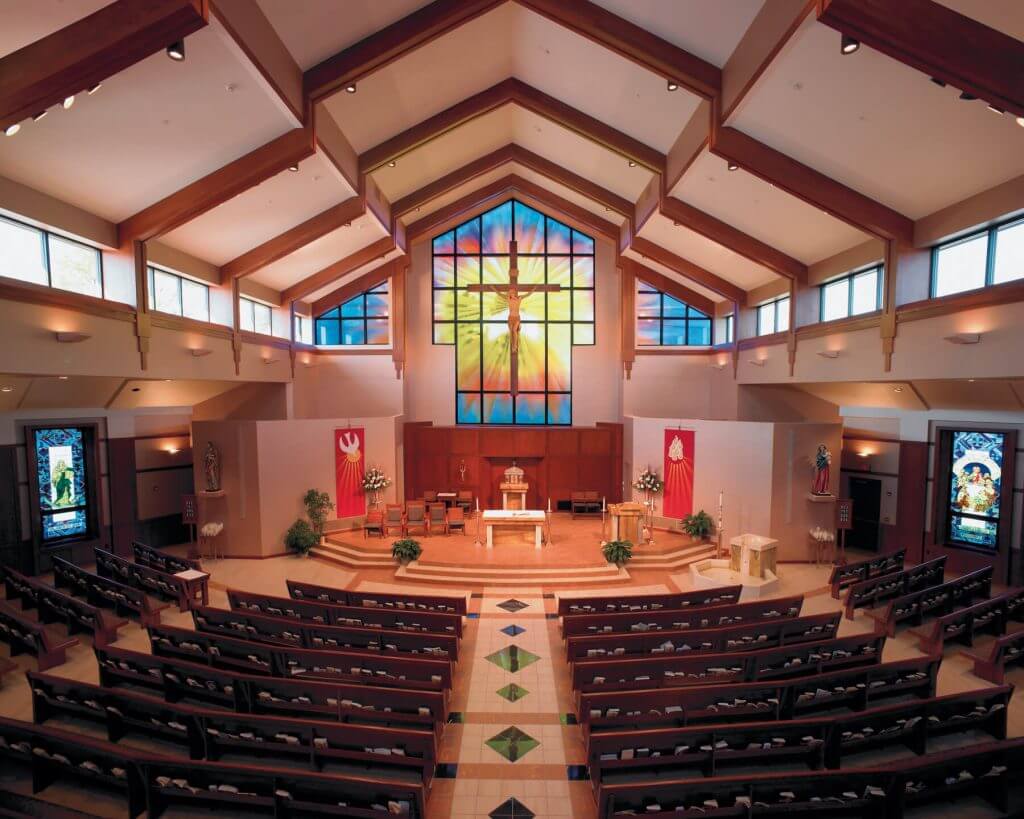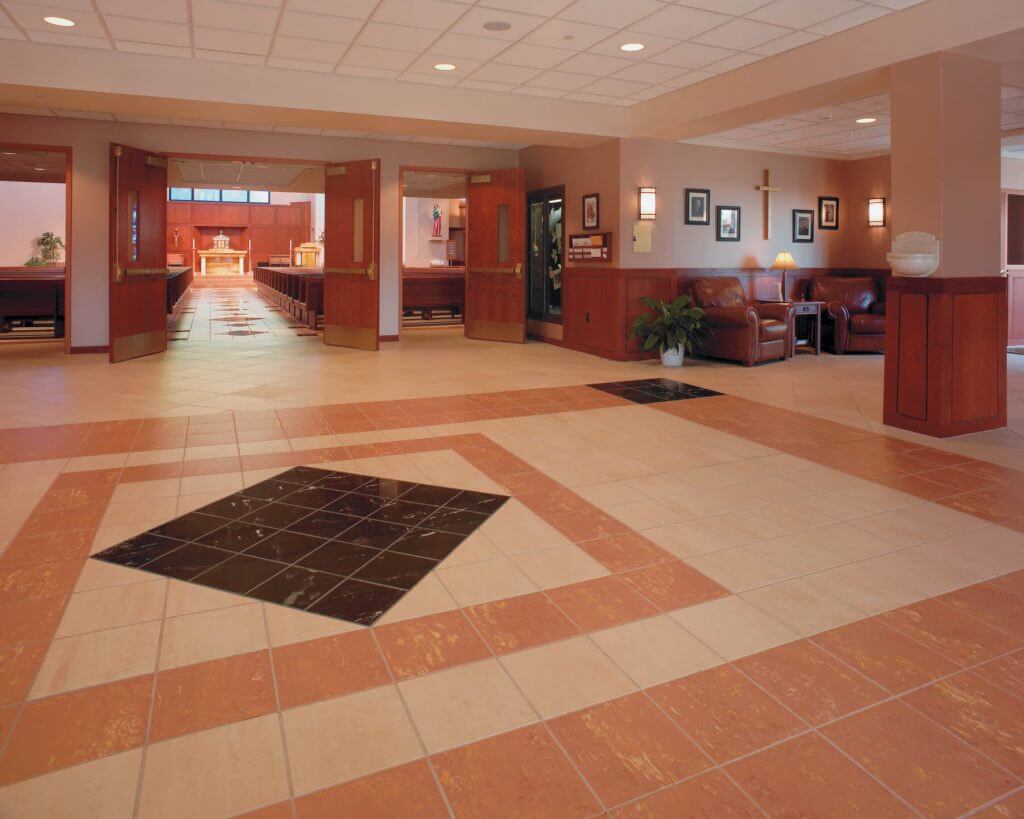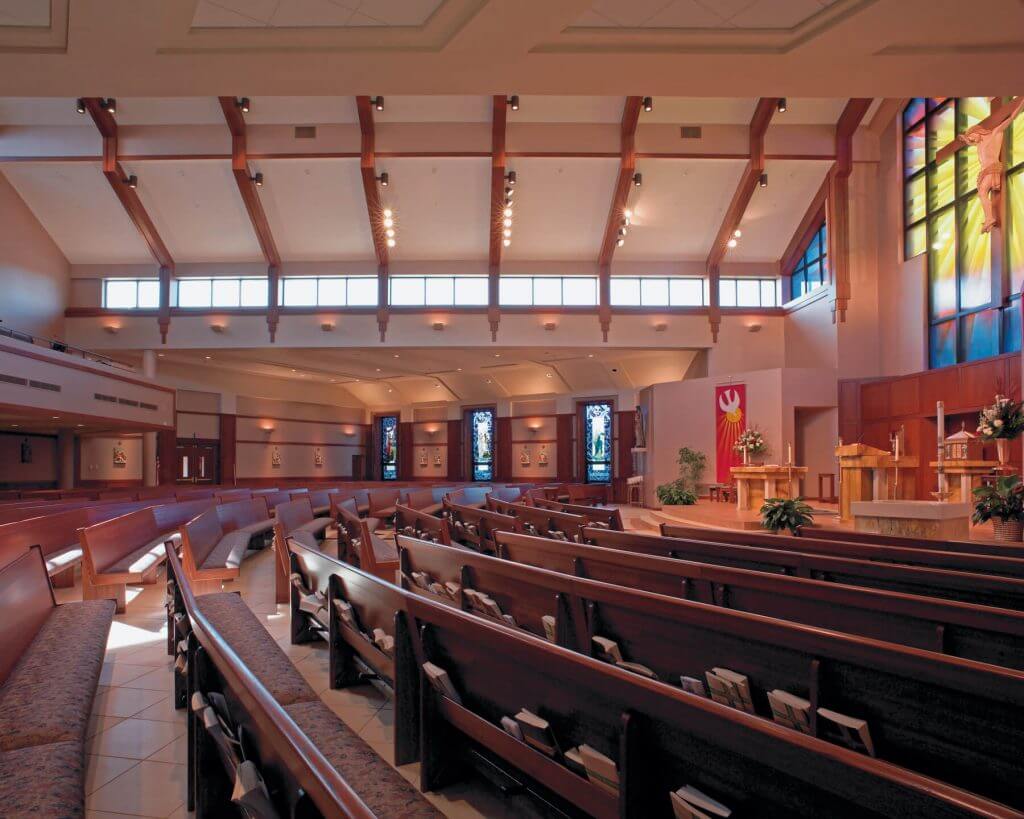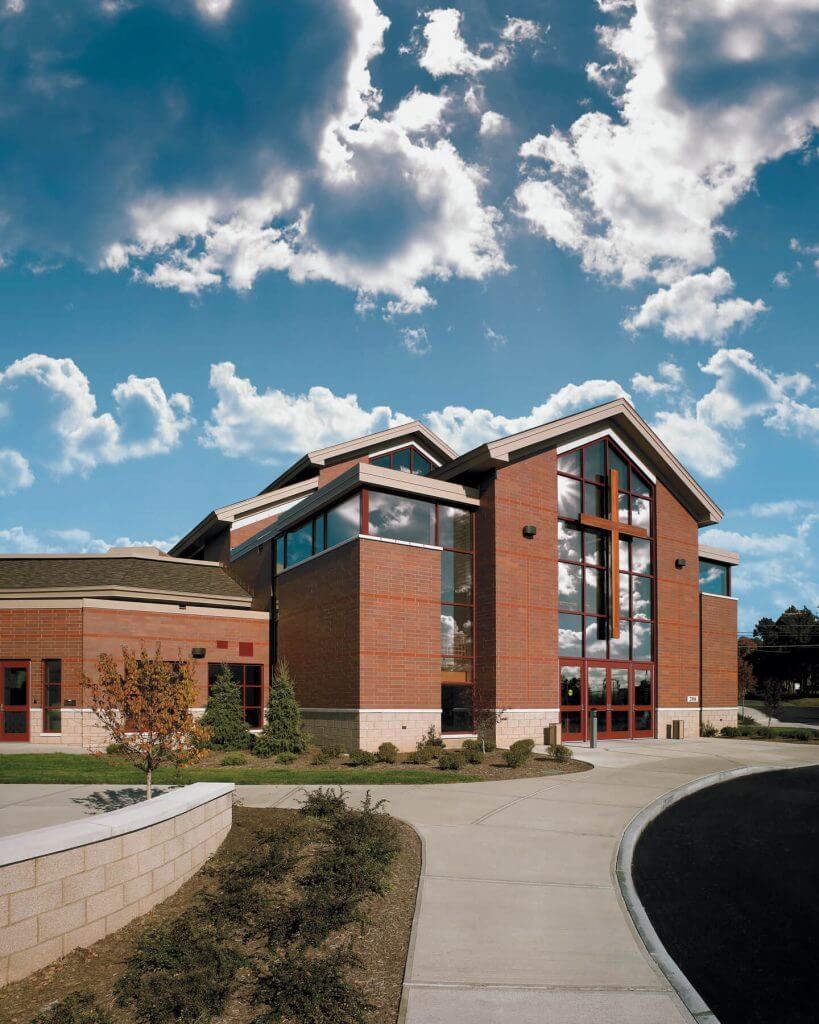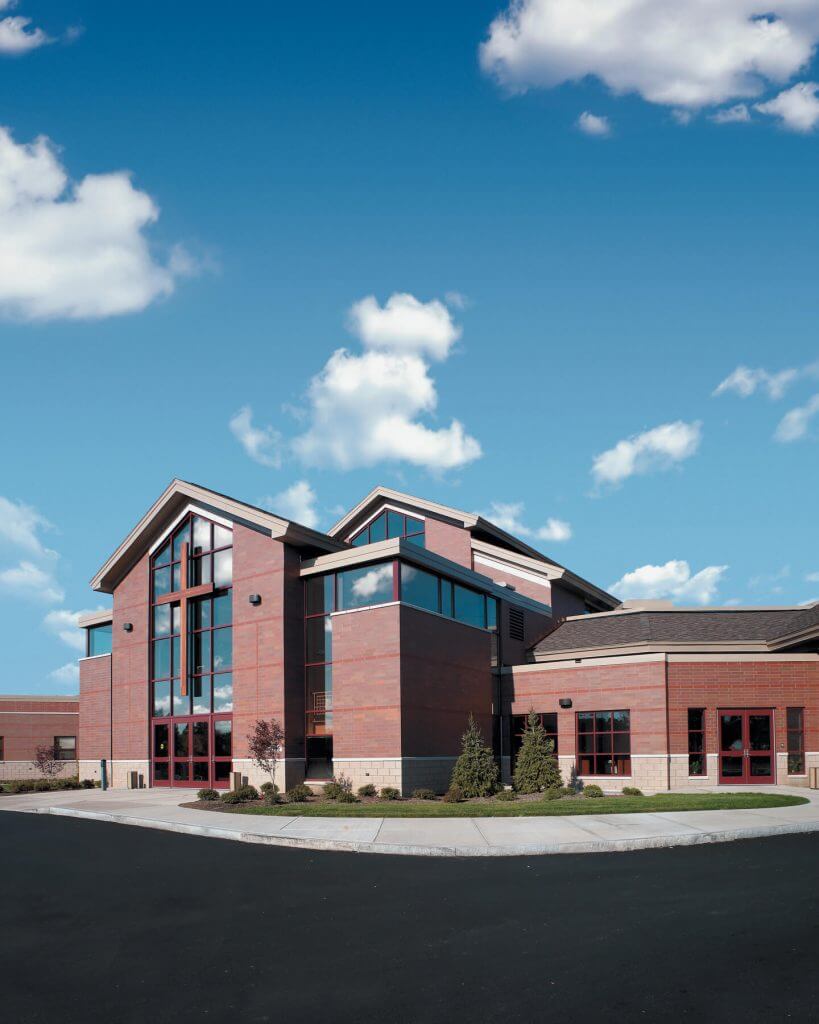 The Holy Cross Church Community was challenged by continued growth in parishioners, religious education programs, and activities that exceeded their available space. Beardsley worked closely with over 50 Church representatives to help them develop a plan to meet their current needs as well as prepare their congregation for future facility demands. This two-month process resulted in a facilities program identifying specific space needs and solutions. After seeing several options and requirements, the Parish decided to proceed with construction of a new church on the same site as their existing facility.
The new Church accommodates 700 worshipers in the main nave and 200 in an adjoining chapel and choir loft. Behind the custom marble altar, the entire nave front wall is filled by large stained glass panes that flood colors of light through the nave. The space is equipped with A/V and lighting systems that can be customized based on need. Outside the main nave is a vestibule where parishioners can gather; a wing off the main nave has offices. The lower level is a large assembly space for church functions and meetings, with a full kitchen. Off the assembly space are classrooms for religious education and a children's chapel.
The church's community space, complex design, and attention to detail is a tribute to the past when churches were the most prominent and important building in a community. It not only provides a place of worship, but a place where the community can gather and grow for many years to come.
Contact us to discuss how we can collaborate with you on your next project.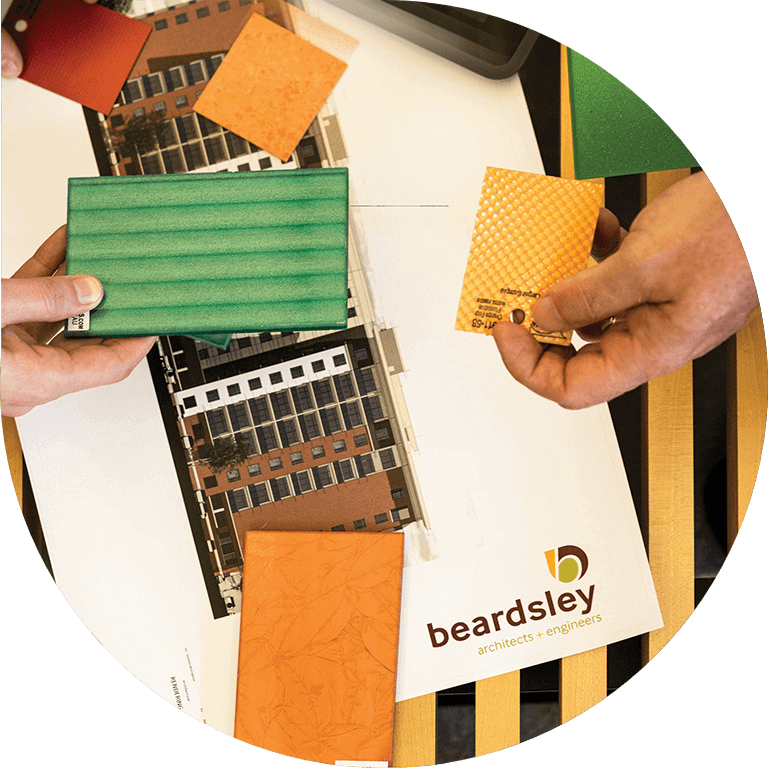 Care, transparency, and relationship building
Through partnership and an understanding of your vision, our experts create beautiful, functional, sustainable buildings and environments.
Ready for a project?
Let's connect. We want to hear more about your vision.