Plattsburgh, NY
Implant Dental Office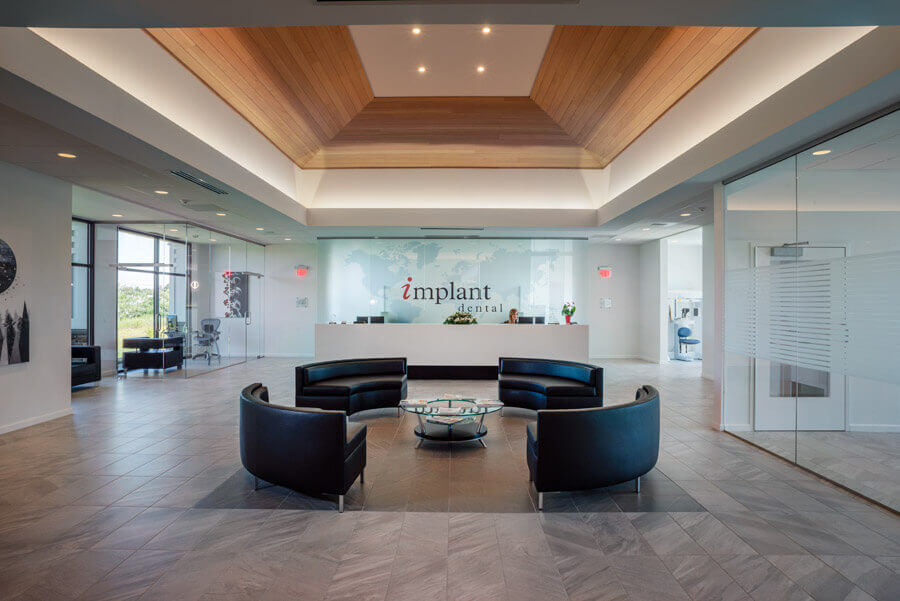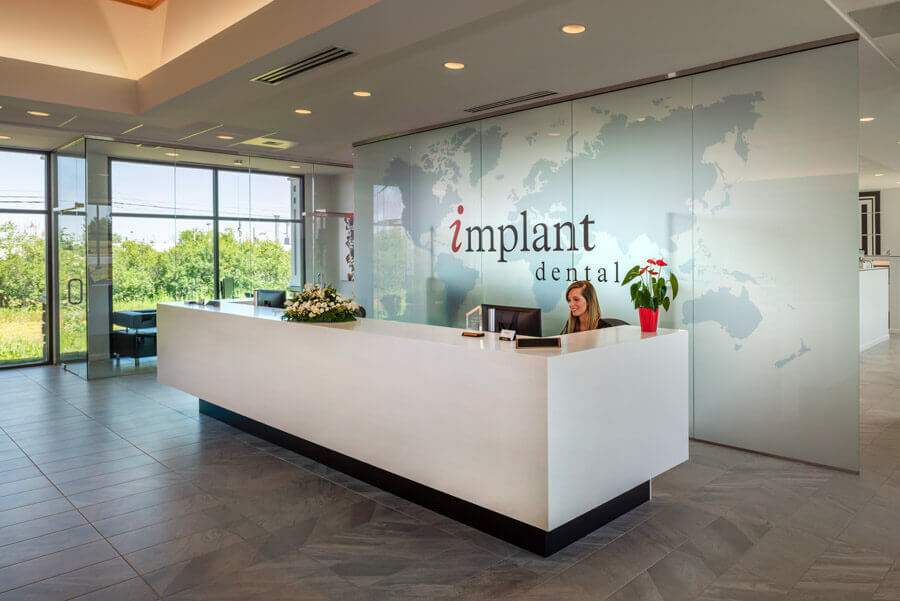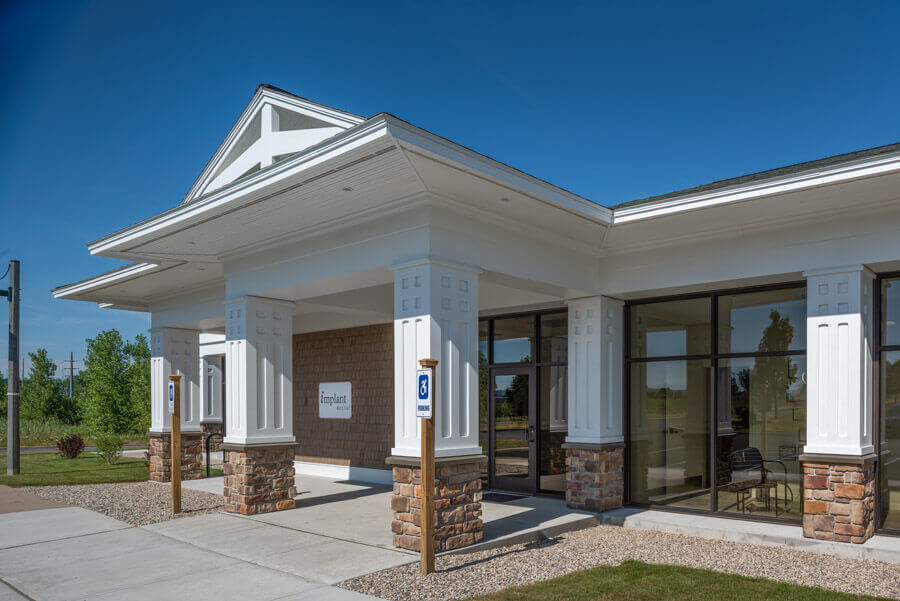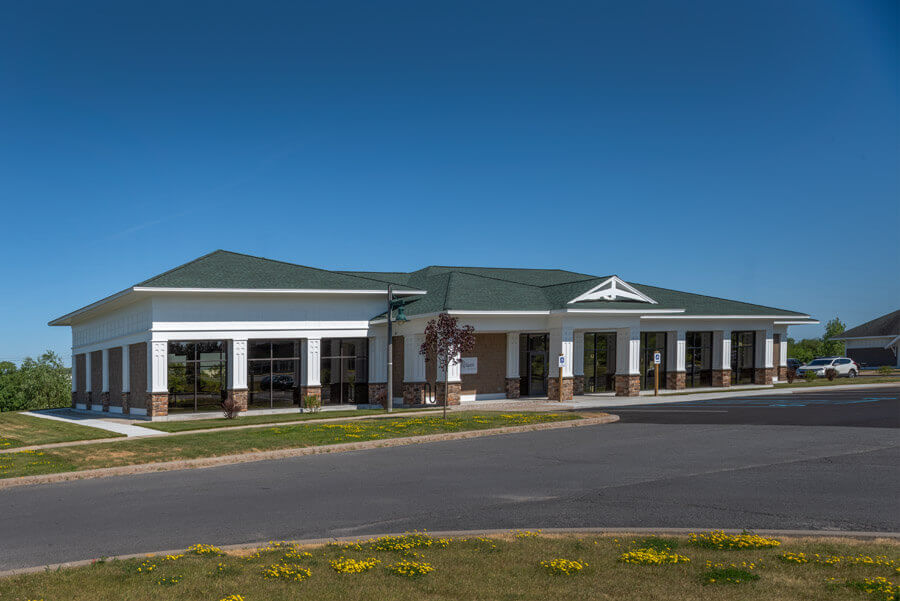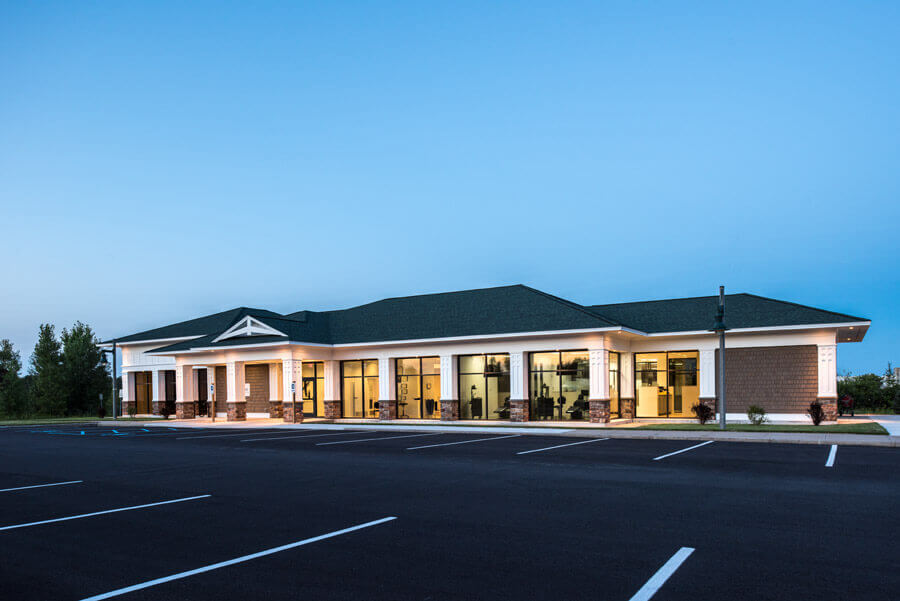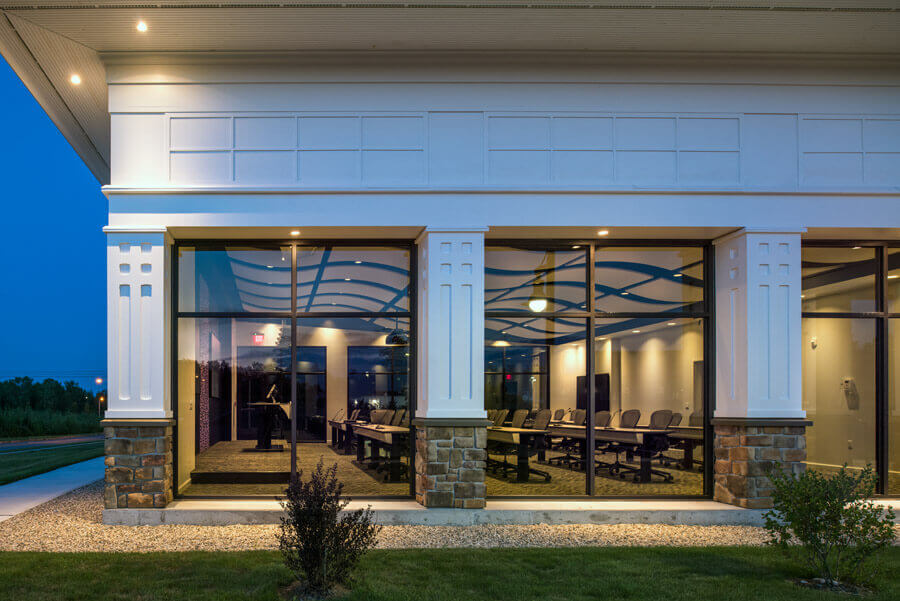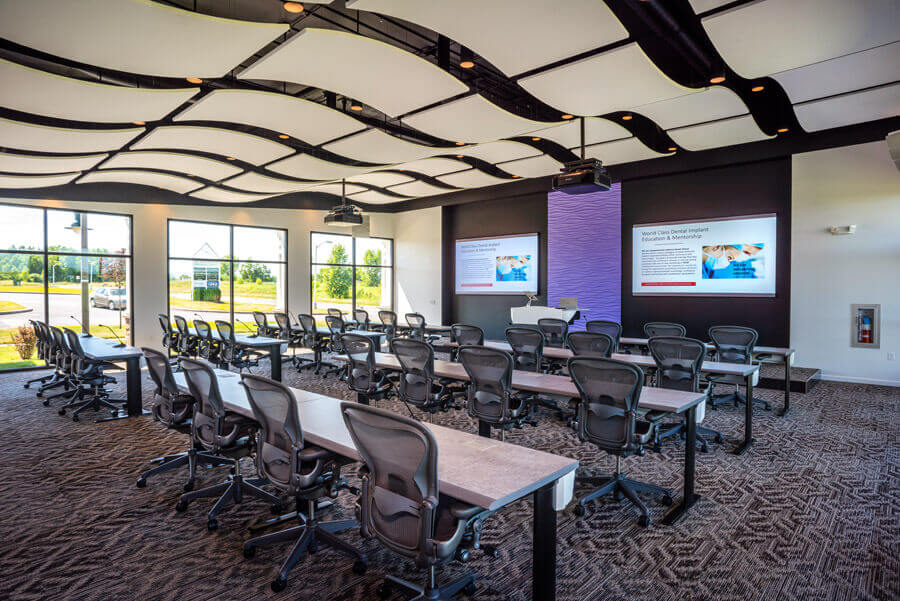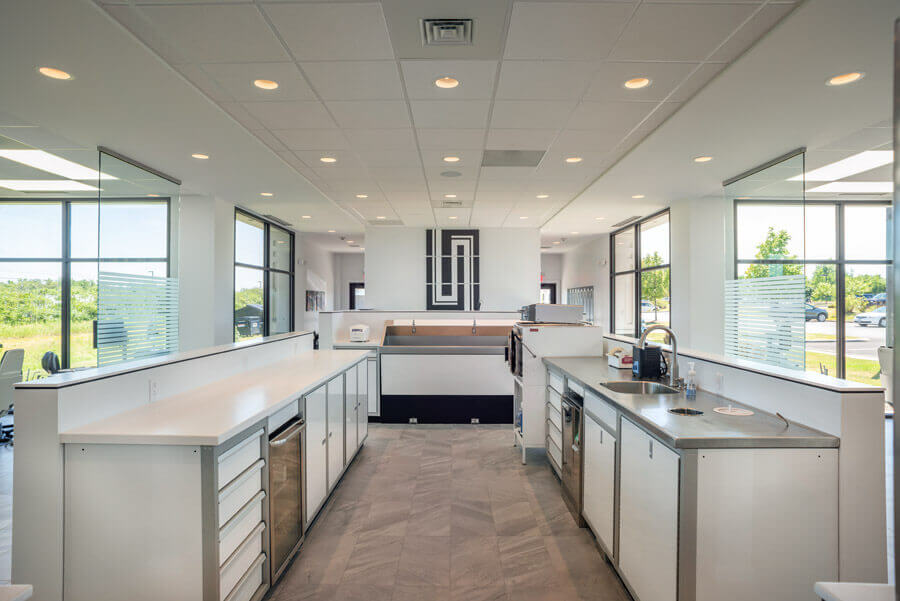 Implant Dental identified a need to expand their office space due to a growing implantology practice and selected Beardsley Architects + Engineers to design a modern, cutting-edge space that would meet their needs. In addition to a larger office space, the practice also wanted to provide space for implant dental education. Working within an existing medical campus, Beardsley worked closely with the Owner to develop a concept that would best suit the needs of the growing practice.
Stone accents, wood trim, and column details all work together to architecturally tie this new building to the existing surrounding buildings. The contemporary interior features black and white details, glass partitions, and a modern wave-like acoustical ceiling system in the education space.
A central reception area with waiting space and large vaulted ceiling welcomes patients into the office. Interior spaces are located around this central area with the large group educational space occupying one wing of the building and the dental practice spaces occupying the other wing of the building.
Dental practice spaces include operational suites, sterile and laboratory areas, an x-ray room, and quiet meeting spaces. The educational wing includes a vendor area and a large group meeting room where dental classes take place. Ample daylight is provided through the use of floor-to-ceiling windows throughout the building. The use of advanced dental technology coupled with modern interior fixtures and finishes gives patients a state-of-the-art experience.
Contact us to discuss how we can collaborate with you on your next project.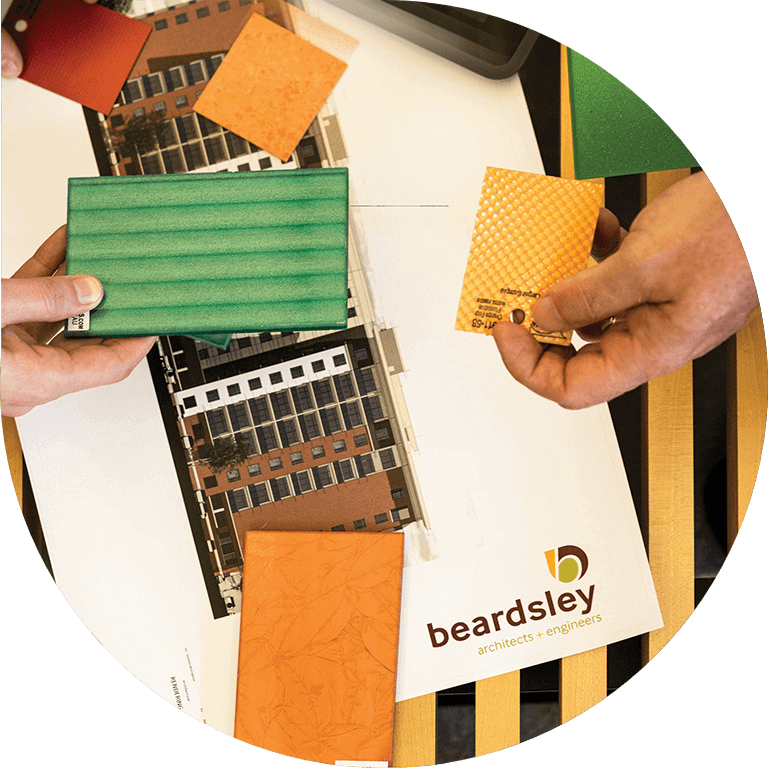 Care, transparency, and relationship building
Through partnership and an understanding of your vision, our experts create beautiful, functional, sustainable buildings and environments.
Ready for a project?
Let's connect. We want to hear more about your vision.