Adirondack State Park, NY
Inside-Out Camp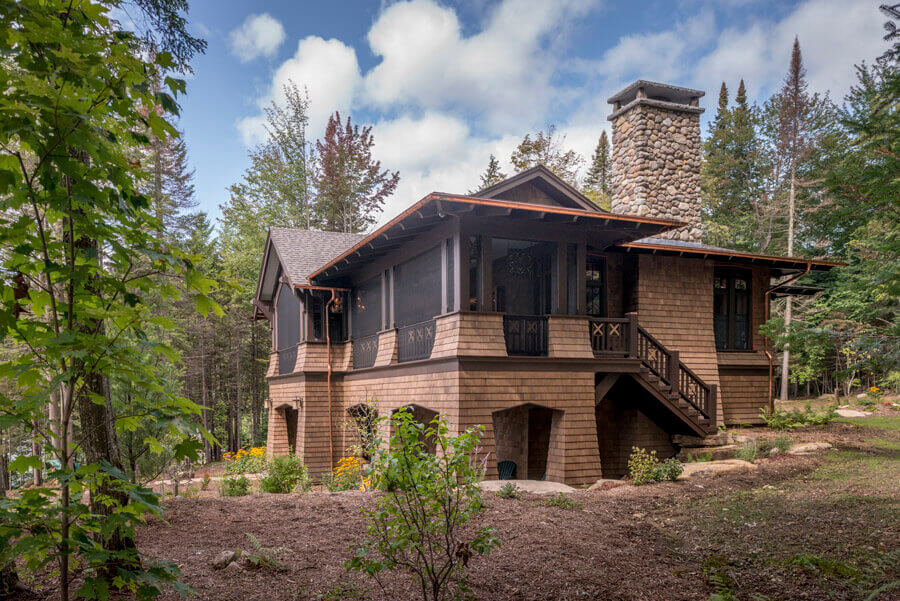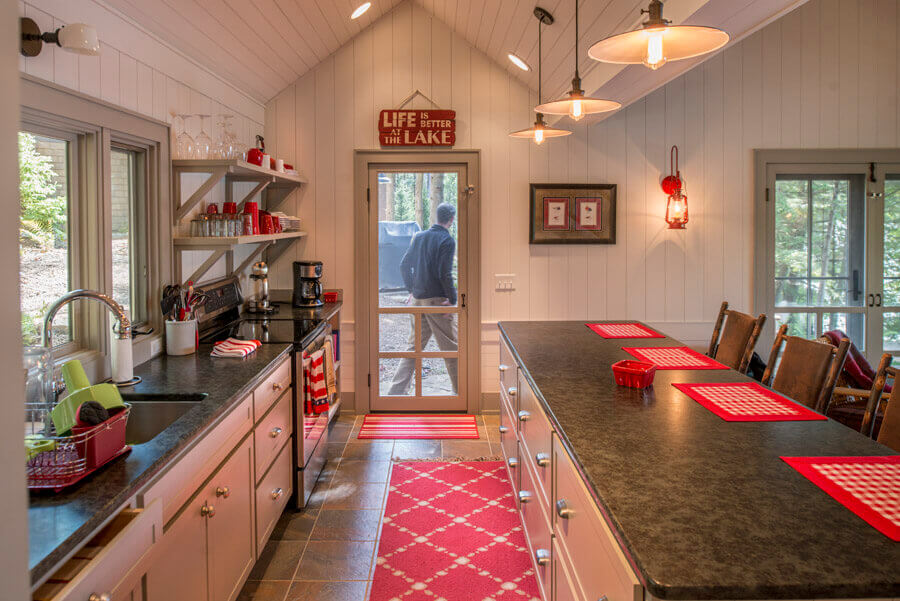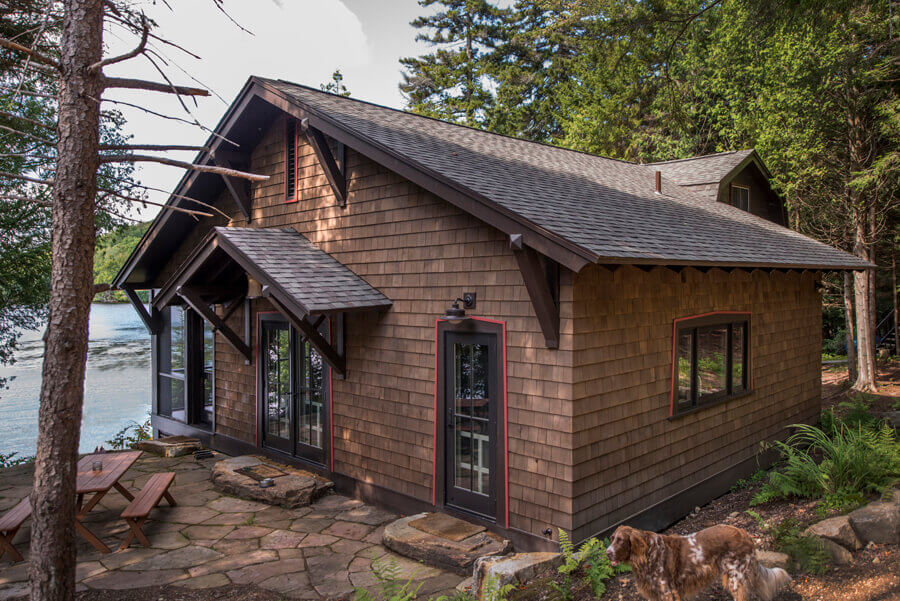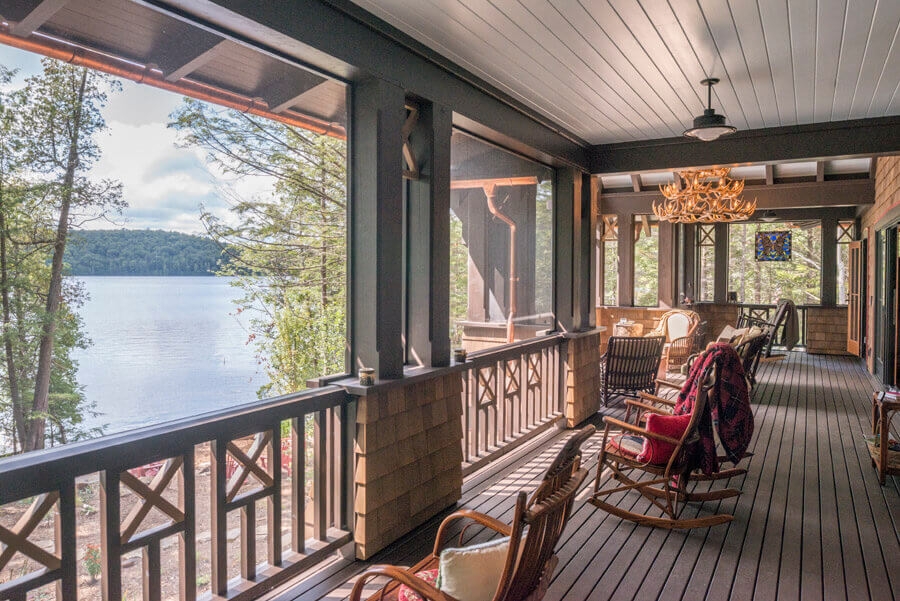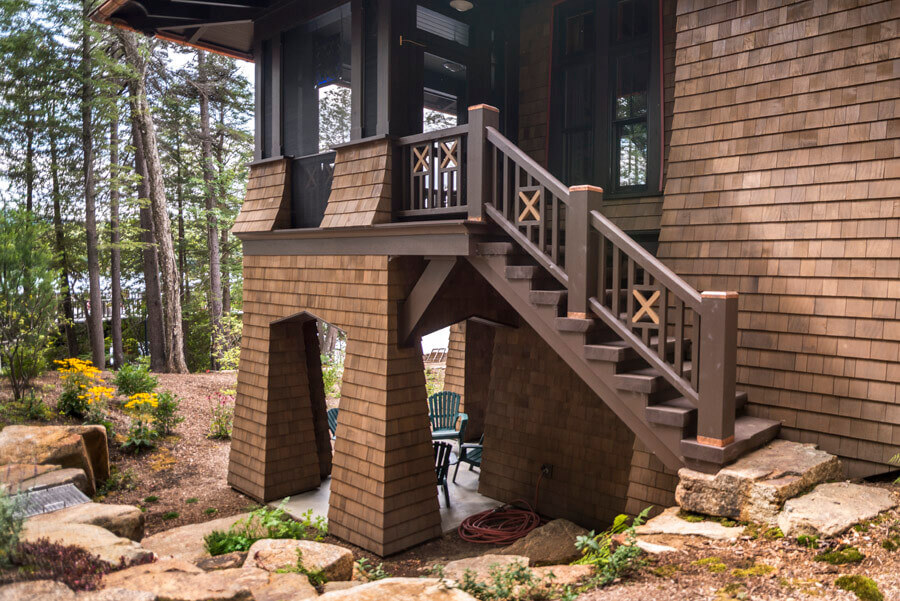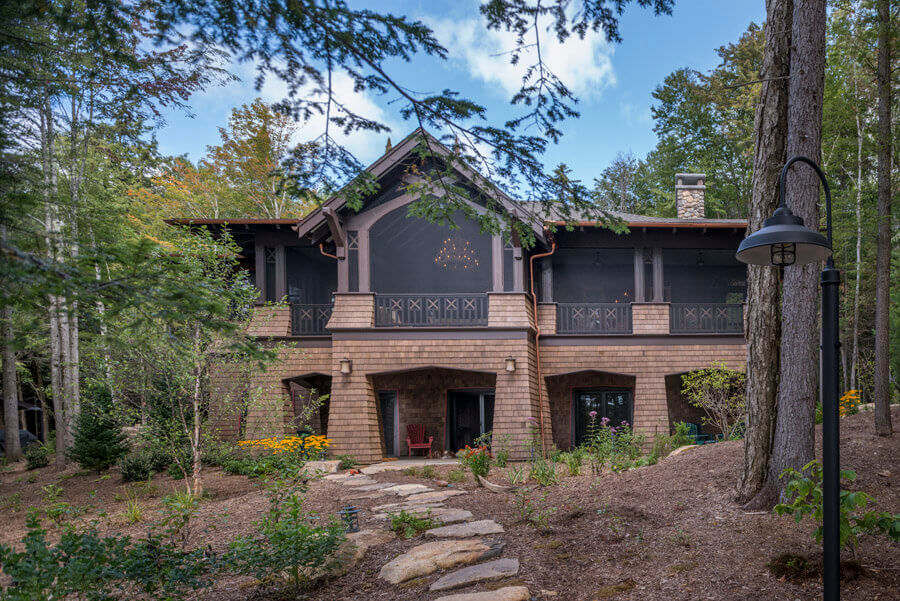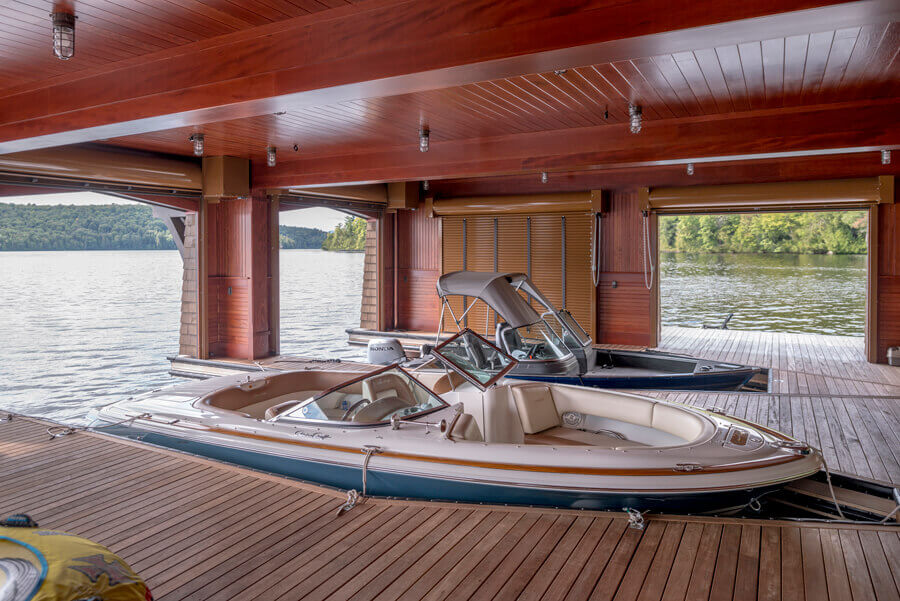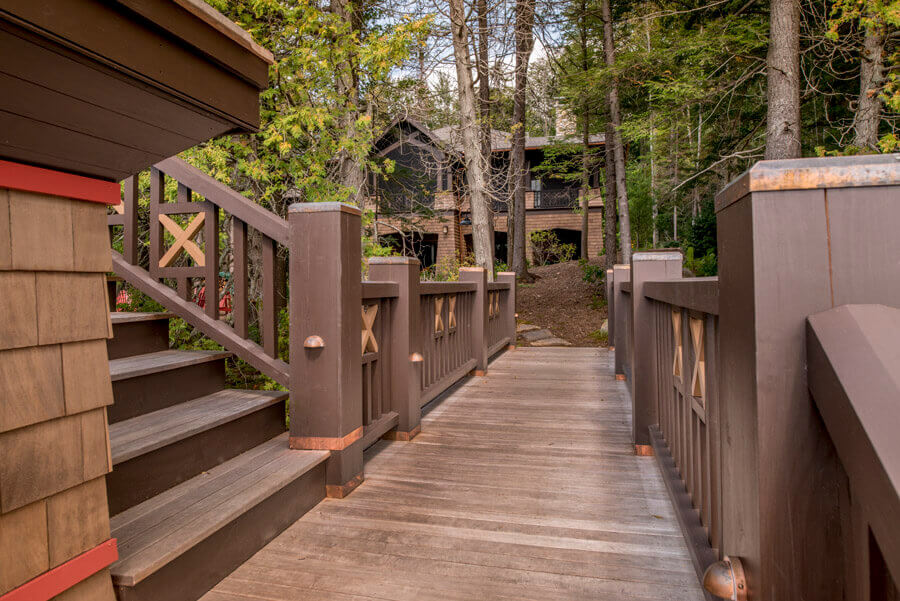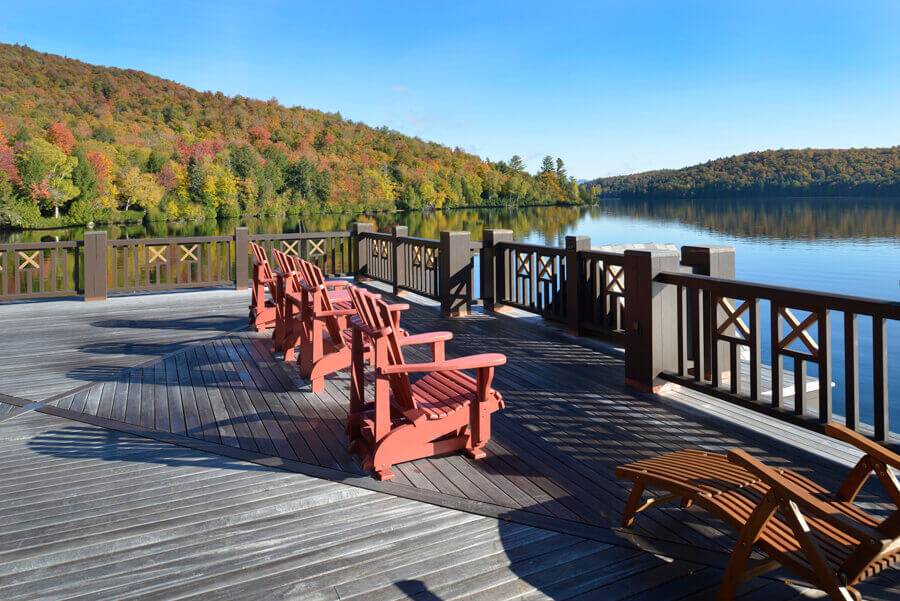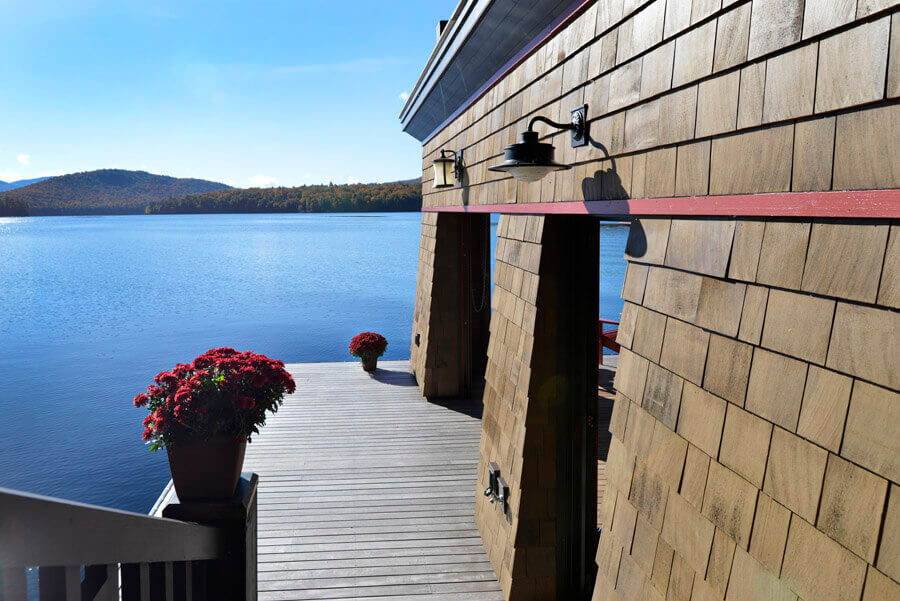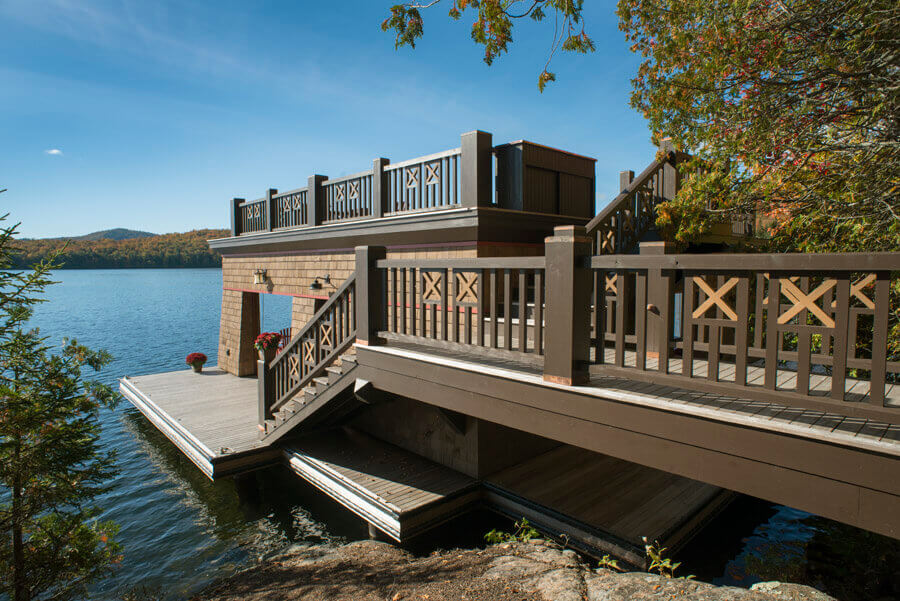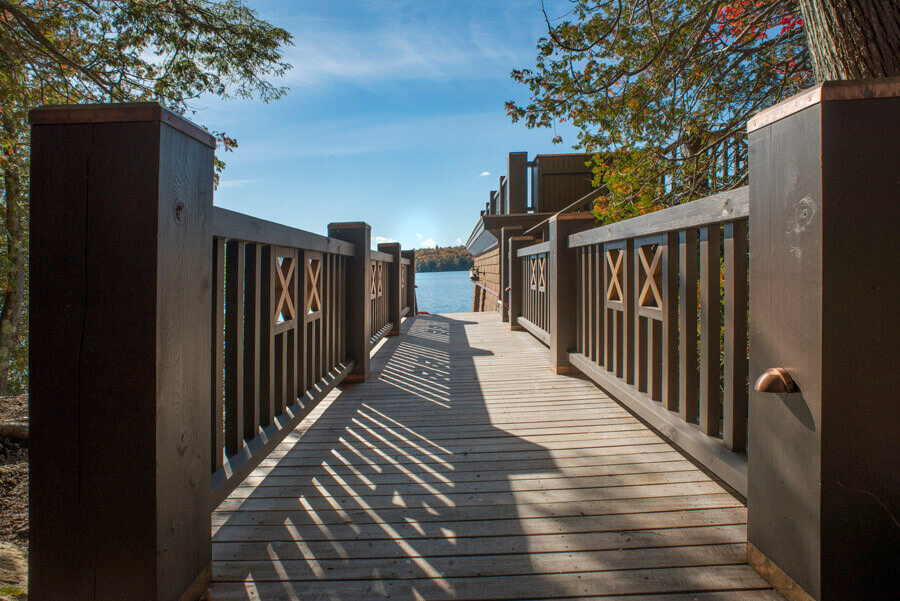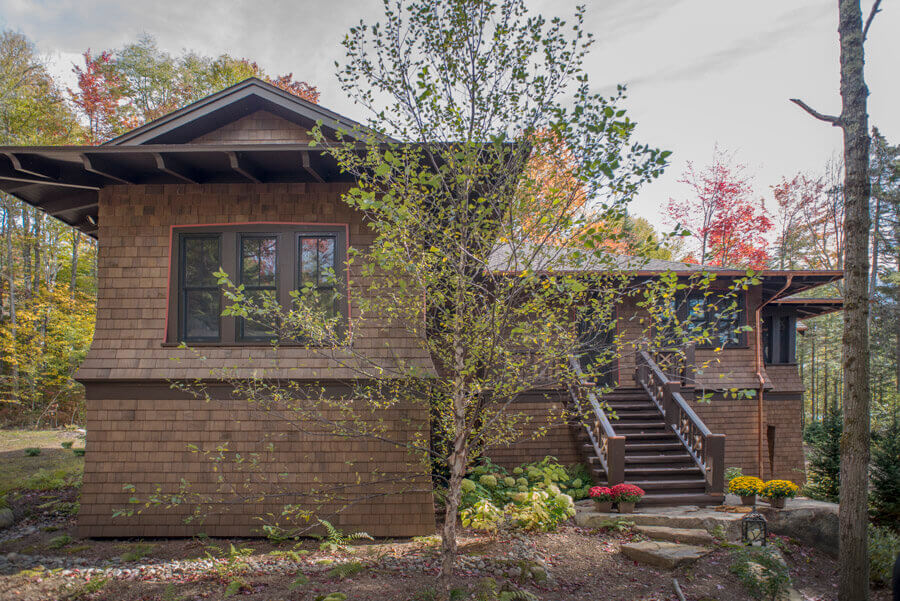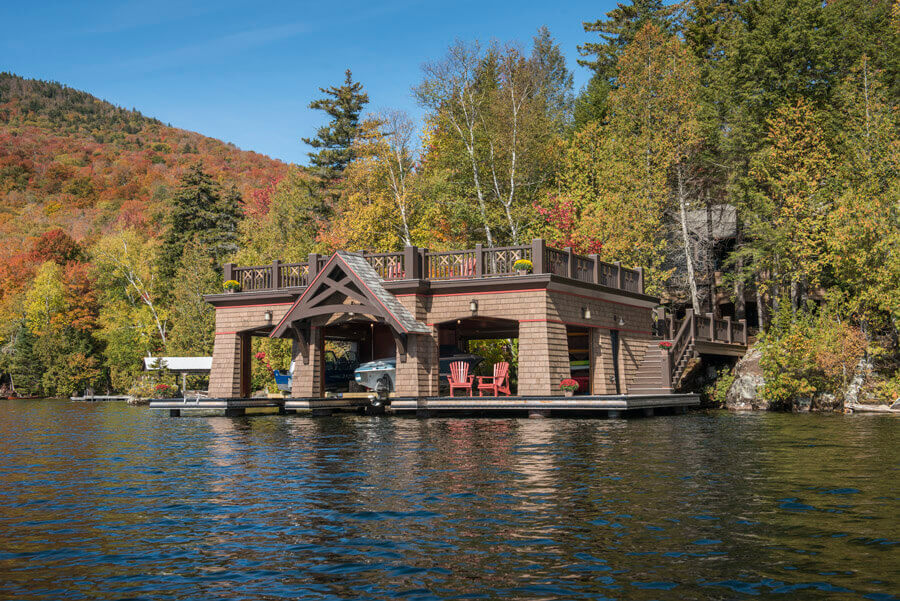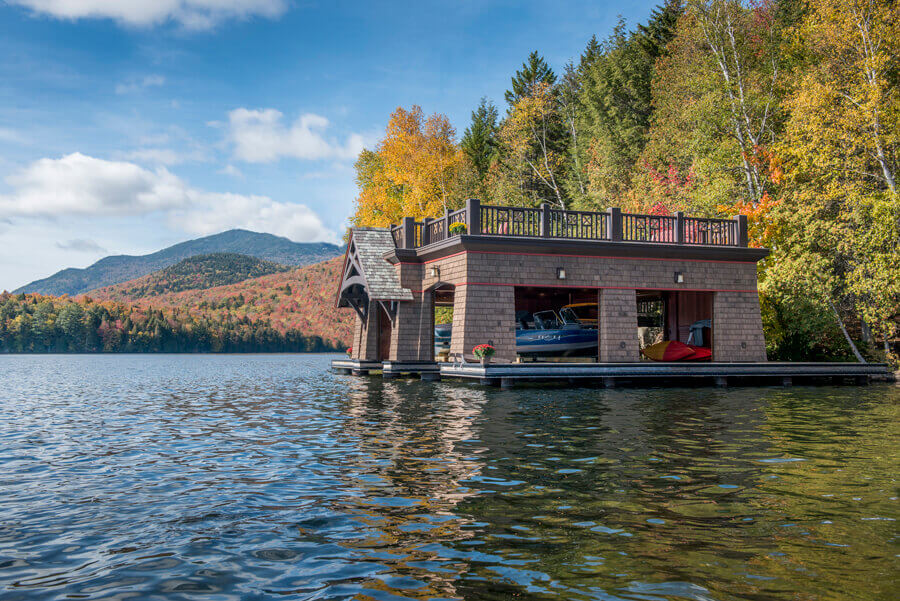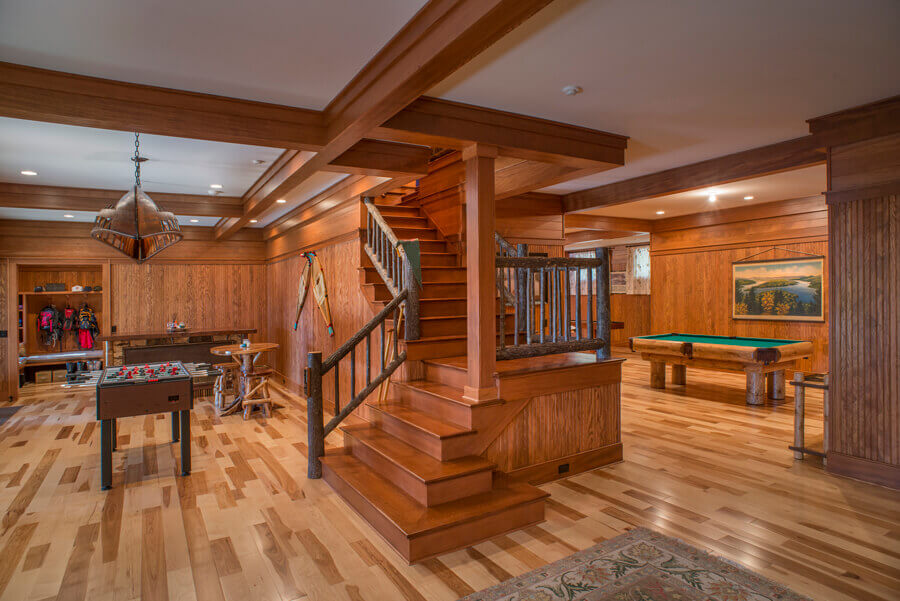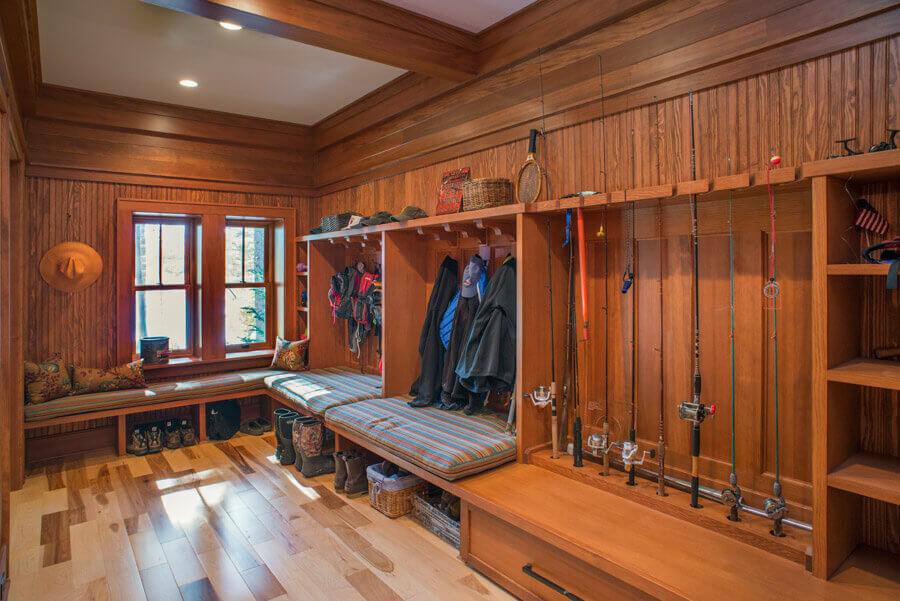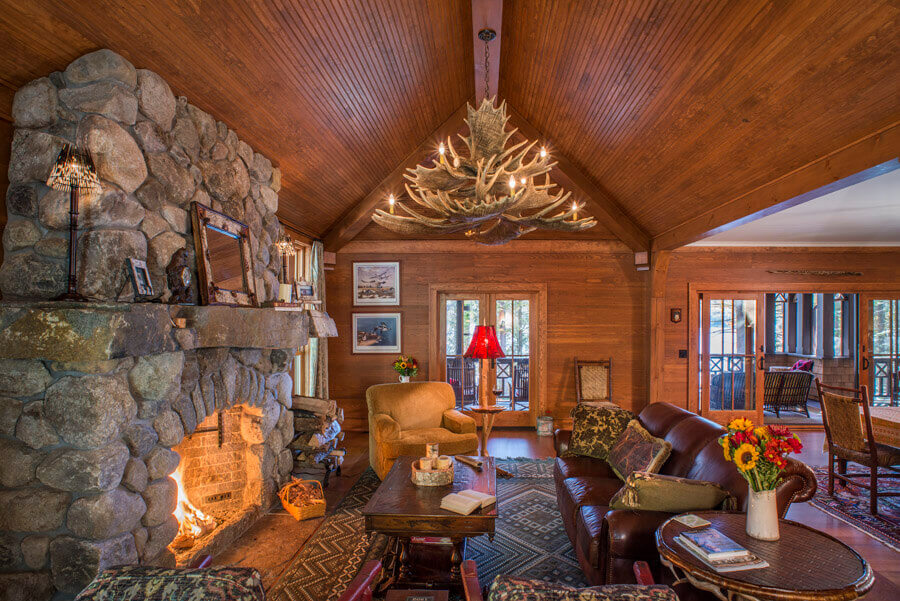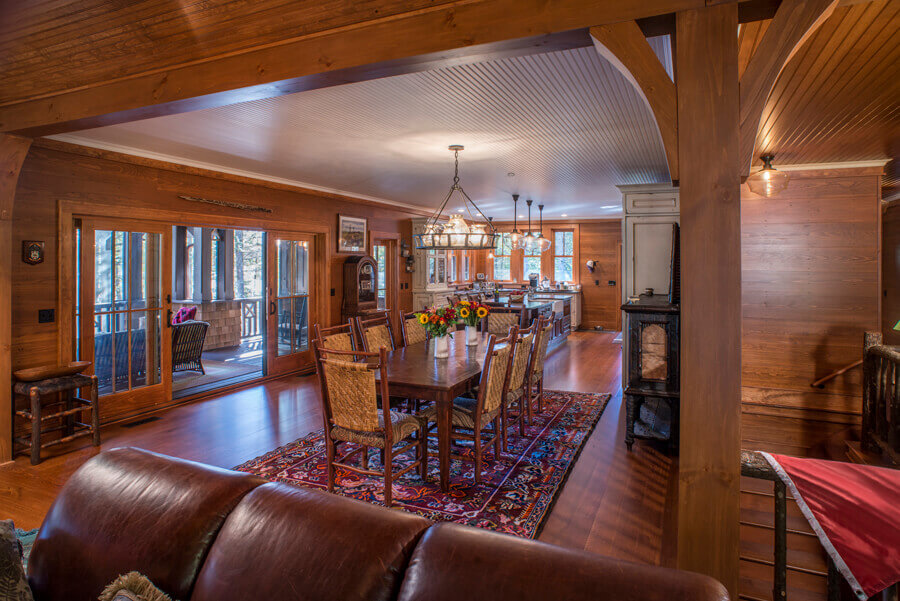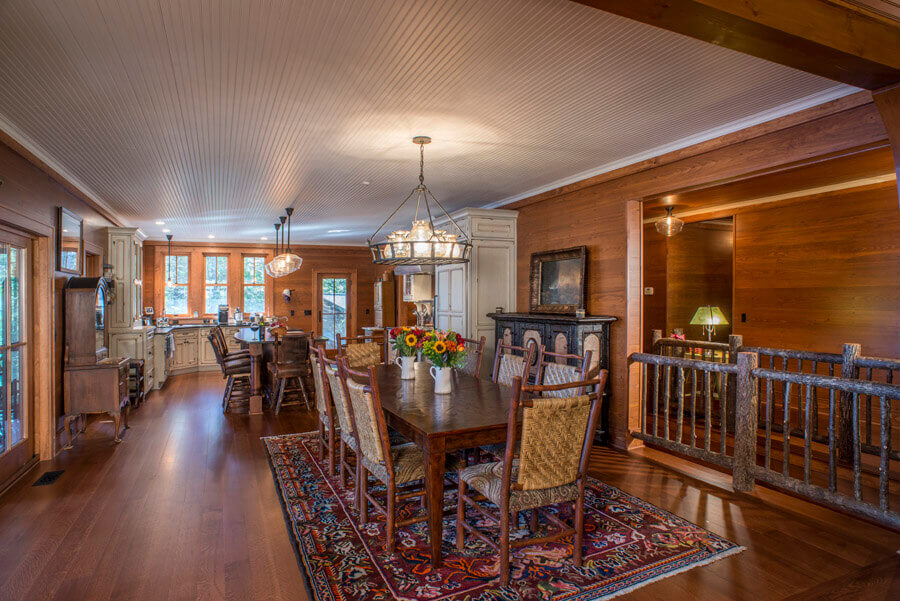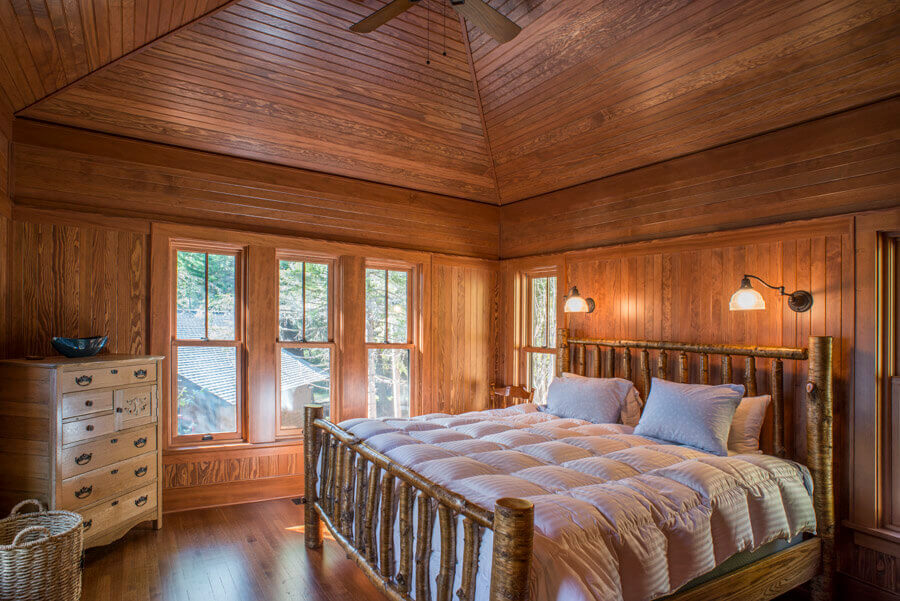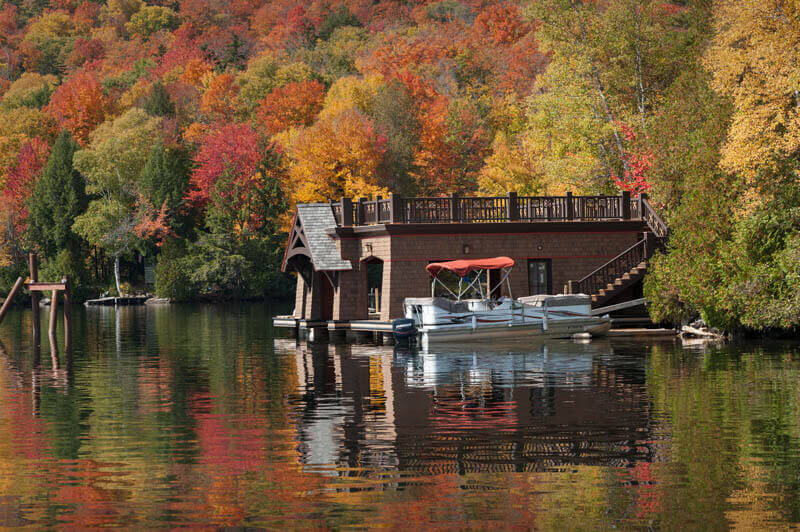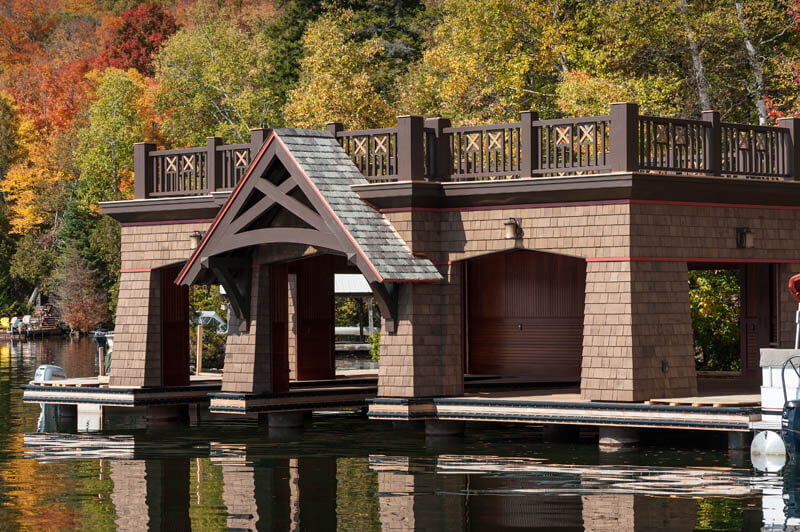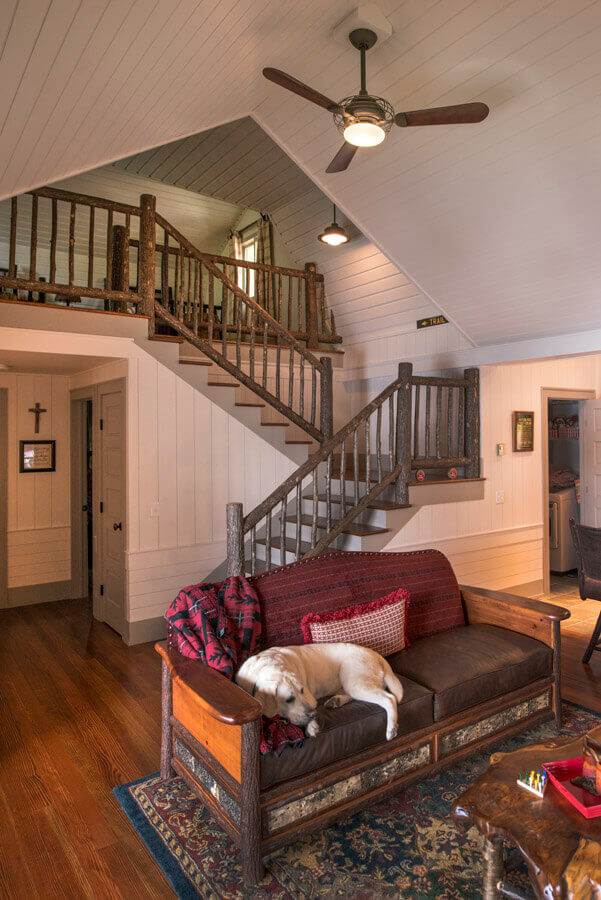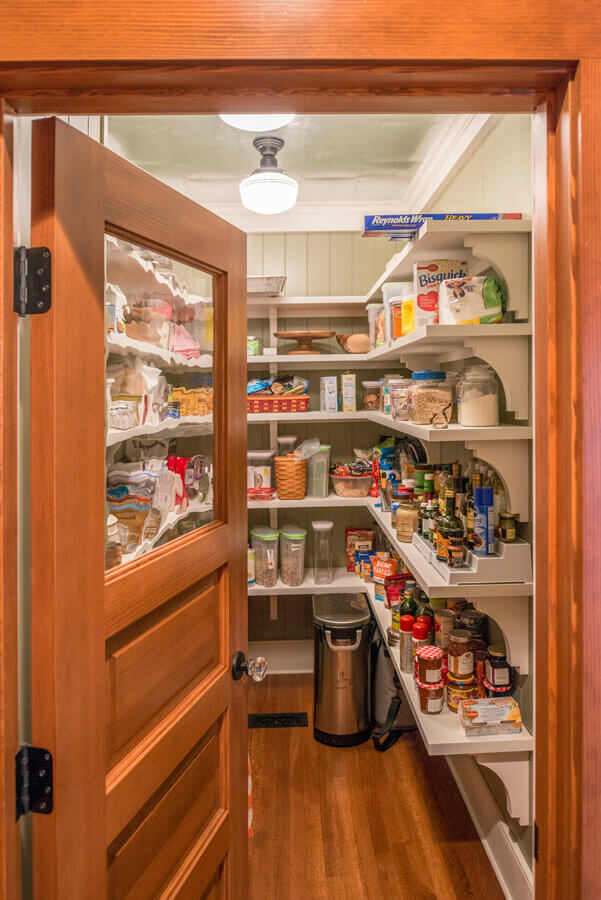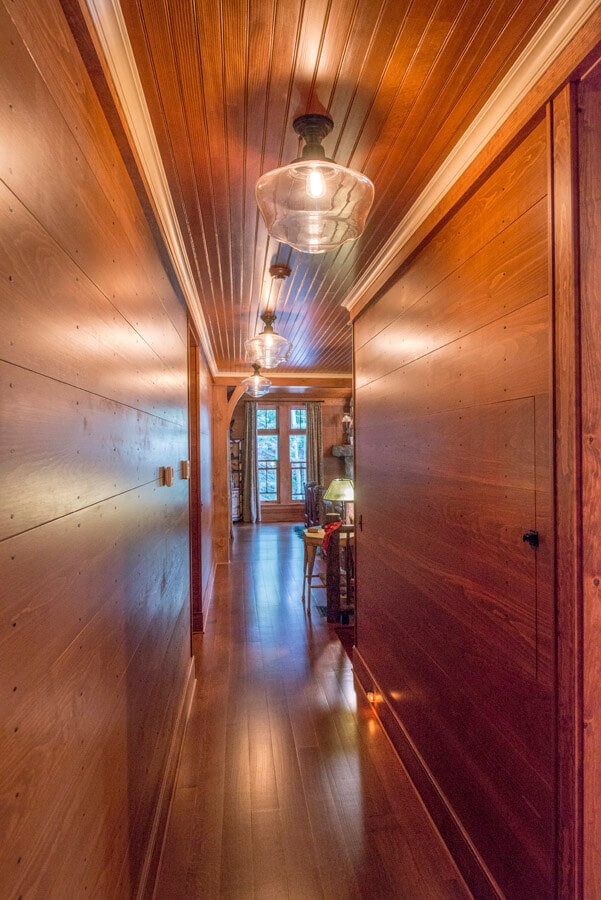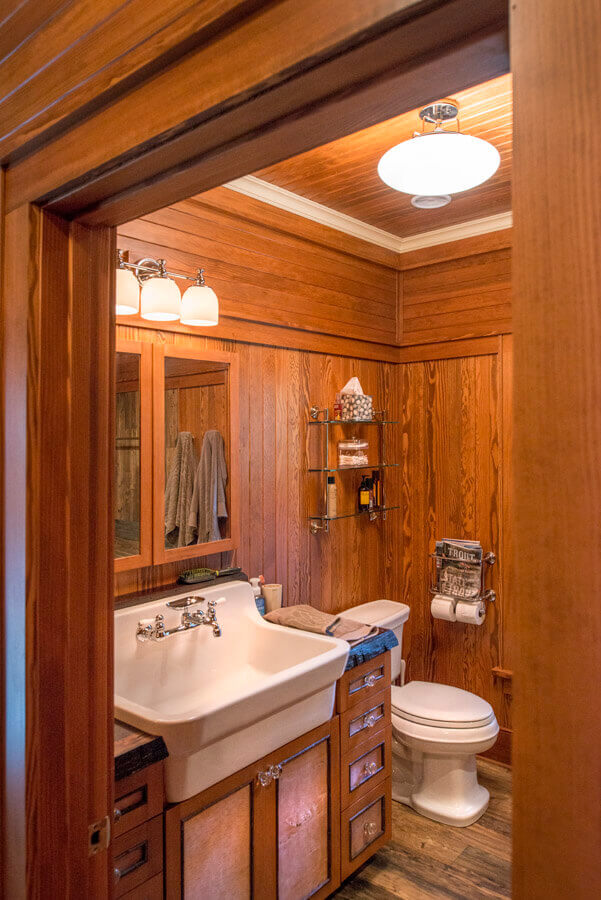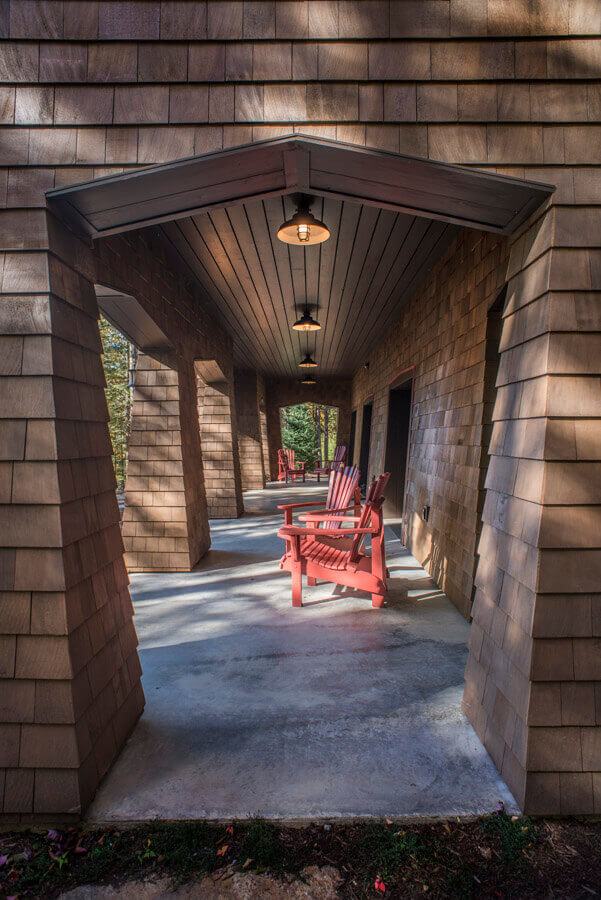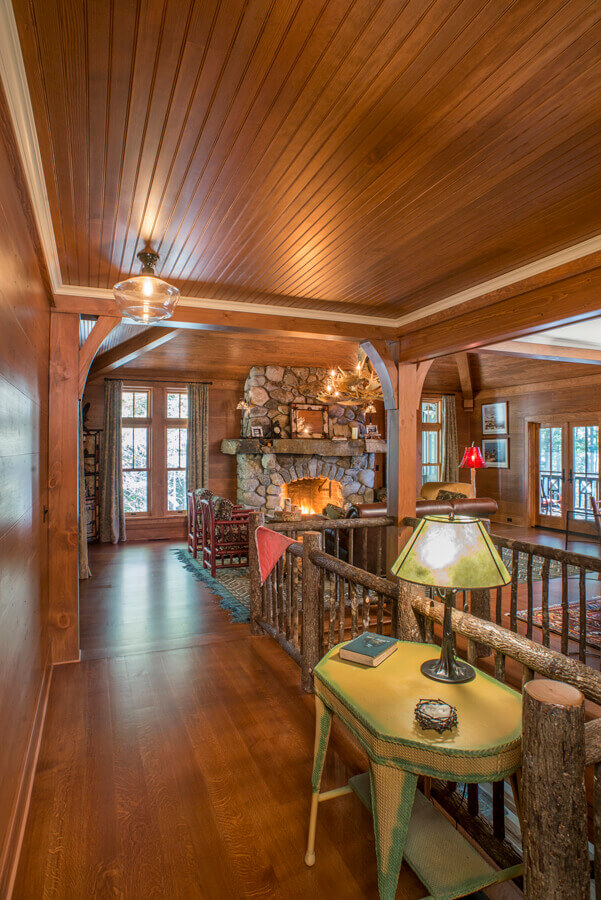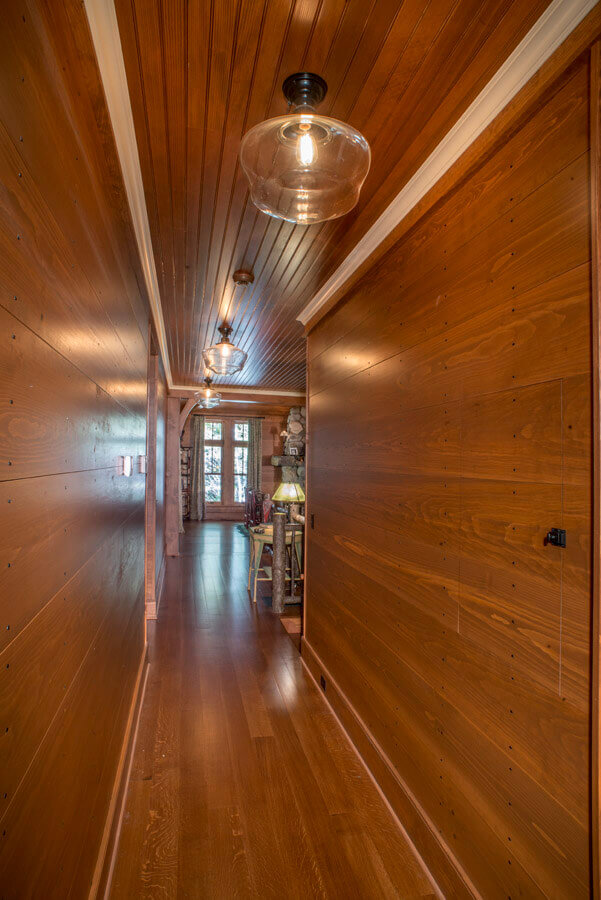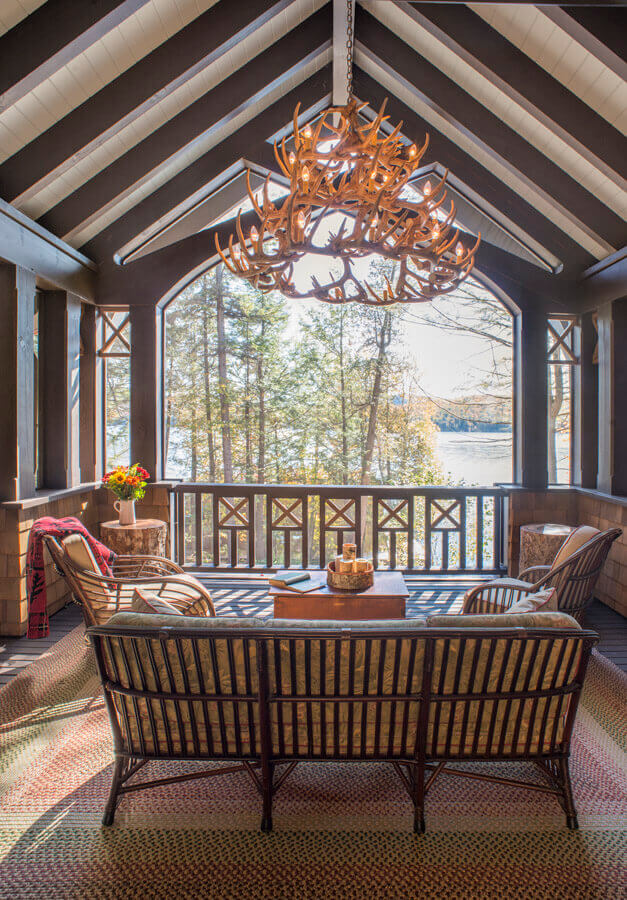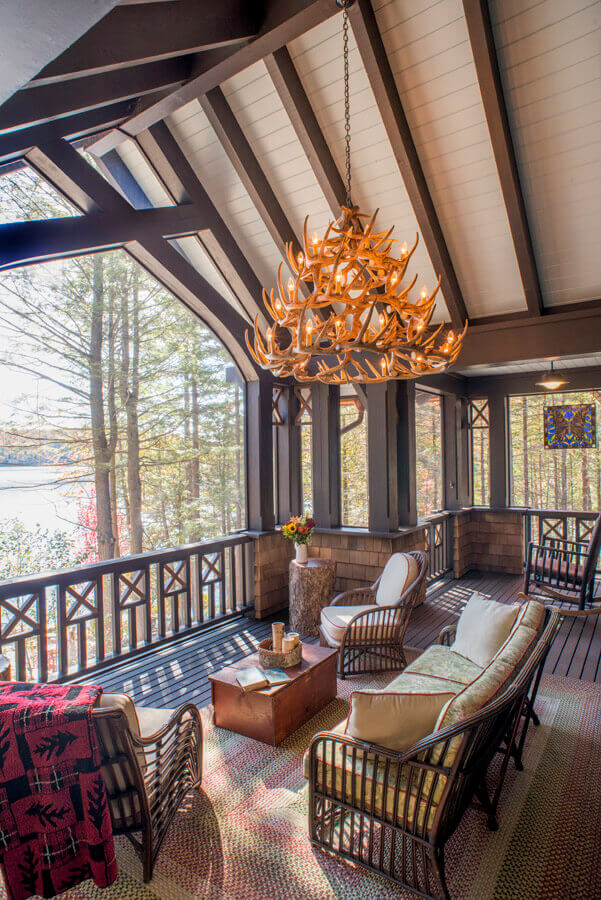 The essence of this unique home located in the remote High Peaks region of the Adirondack Park is a direct reflection of the owner's love and respect for nature. Each design decision made on the path to this inclusive house design required a connection to, and protection from, nature's powerful influence in order to coexist as one.
The property, accessible only by water, played an important part in how the house would be constructed. All materials shipped to the property via barge were a challenge to move. To land the barge on the rocky lake shore dozens of times over two building seasons in one of the most protected places in the state was also a challenge. To do this, a temporary DEC/COE/APA-approved barge landing and road was designed, installed, and removed without disturbing the shoreline. Upon completion, vegetation was restored without a trace of activity.

The architectural design is characterized by its horizontal lines, battered walls, low-pitched roofs, enormous overhanging eaves, and open plan, allowing the occupants to live in what is essentially an inside-out shelter. Built into and connected to the grade, the lower level opens to a covered gallery serving as the Main Entry to the home, as it faces the lake, boathouse, and primary access to the property. The lower level is well insulated against the harsh north country winters and warmer summer months, making it an ideal location for entertainment.

The upper level secluded spaces are served by a separate corridor, tucked between the central core functions of the house and the forest's edge, where the sounds of the woods echo throughout the night. The primary living space with views of the lake filtered through the trees makes use of a large open space occupied by the kitchen, dining, and living rooms. Virtually free from partitions and doors, these spaces open directly to a large open-air screened porch, protected by a 48" roof overhang, where the family can connect with their surroundings, blurring the line between inside and out, and gaining access directly to the forest and water.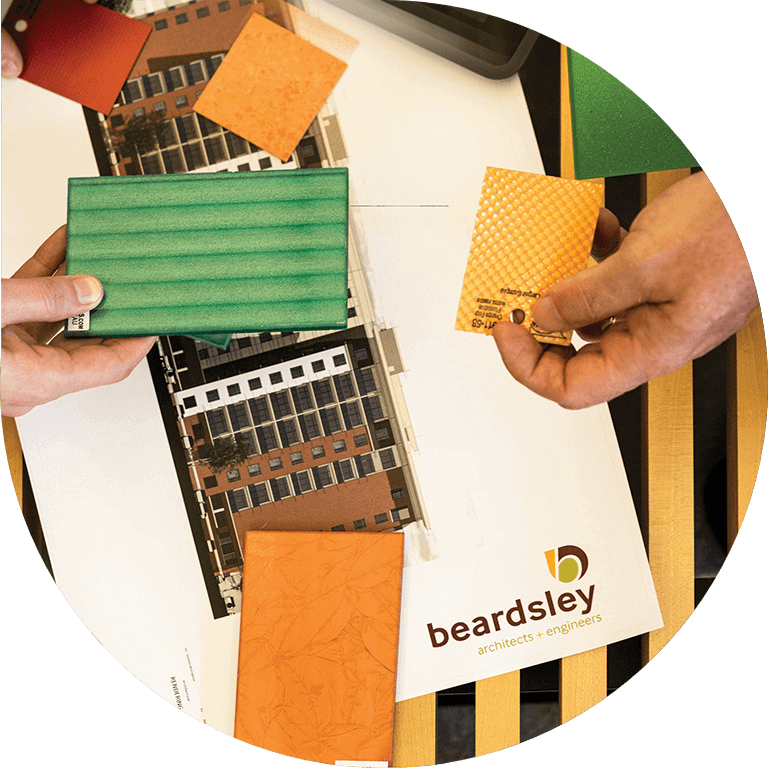 Care, transparency, and relationship building
Through partnership and an understanding of your vision, our experts create beautiful, functional, sustainable buildings and environments.
Contact Beardsley Architects + Engineers
Connect with our team today to discuss the vision and goals of your project.