Keewaydin State Park - Alexandria Bay, NY
New Comfort Station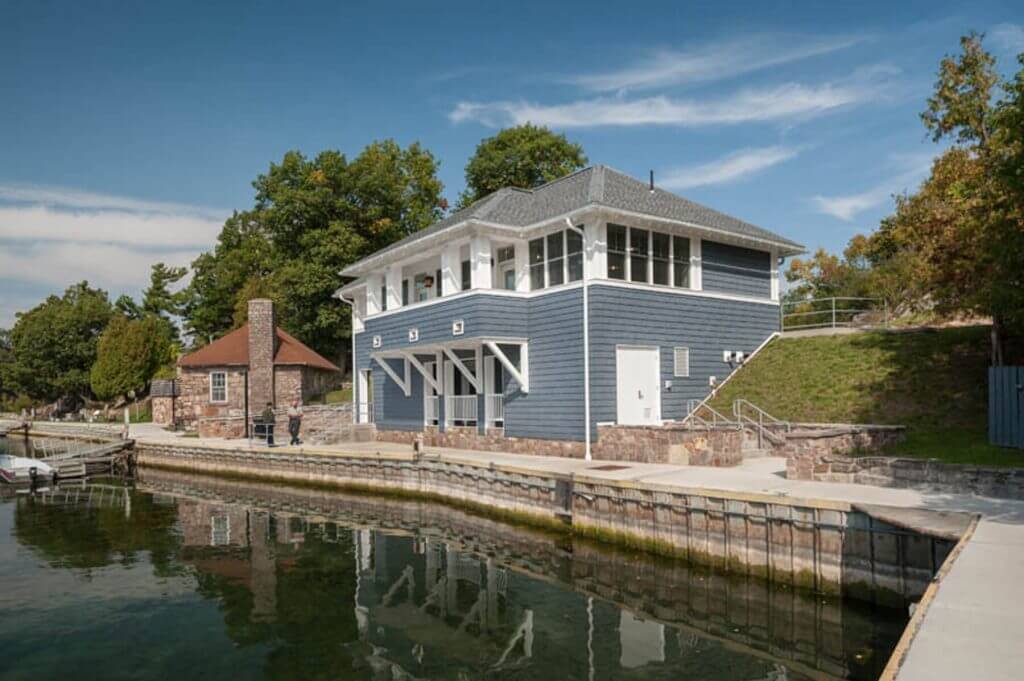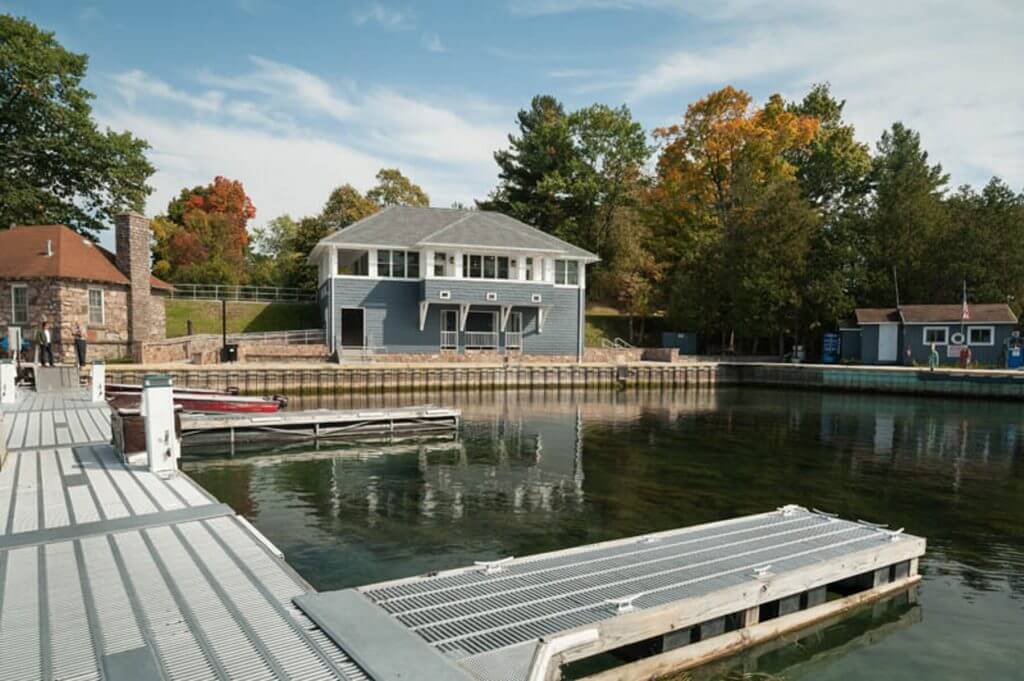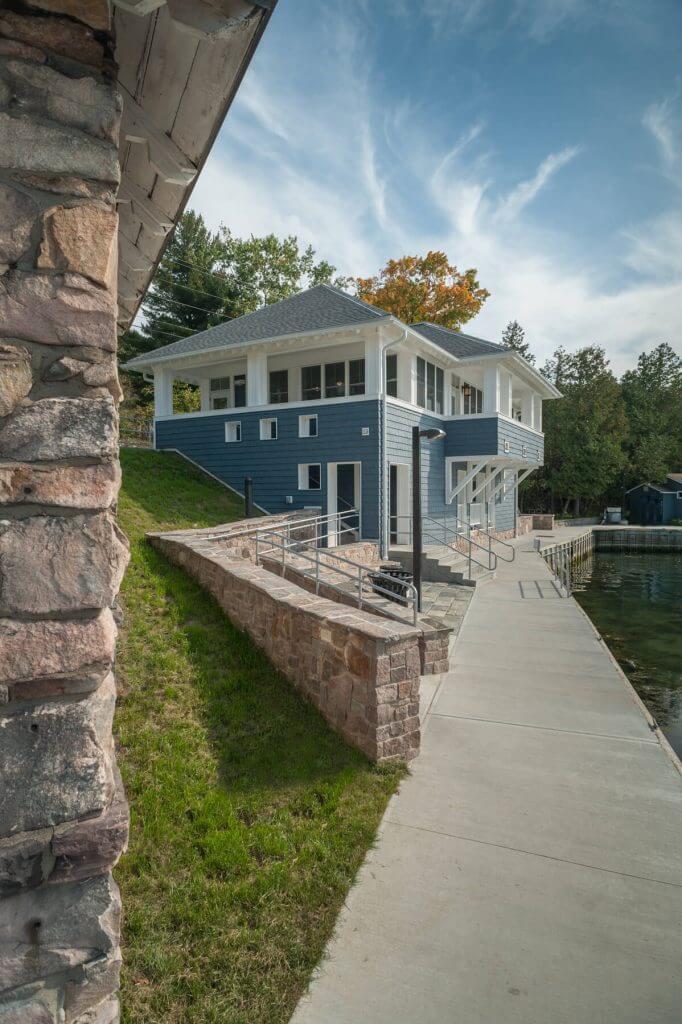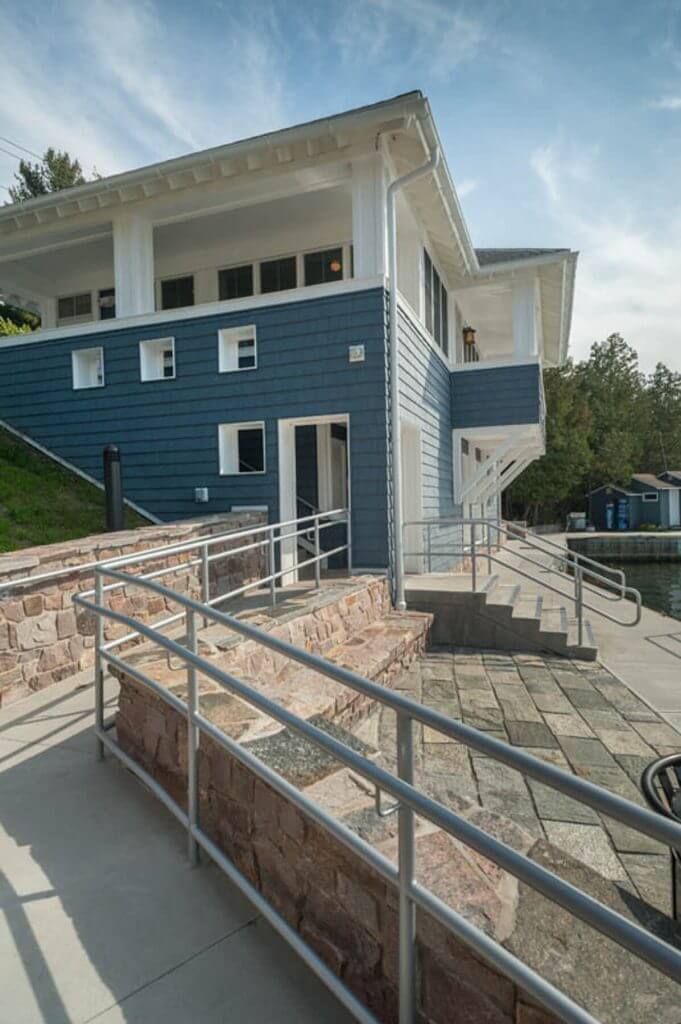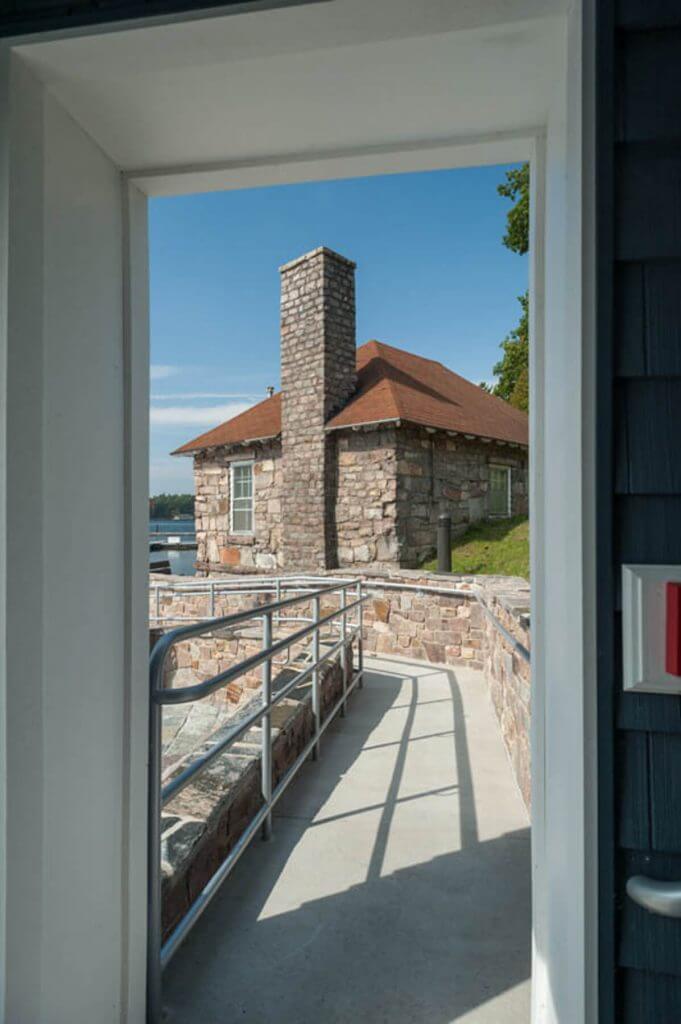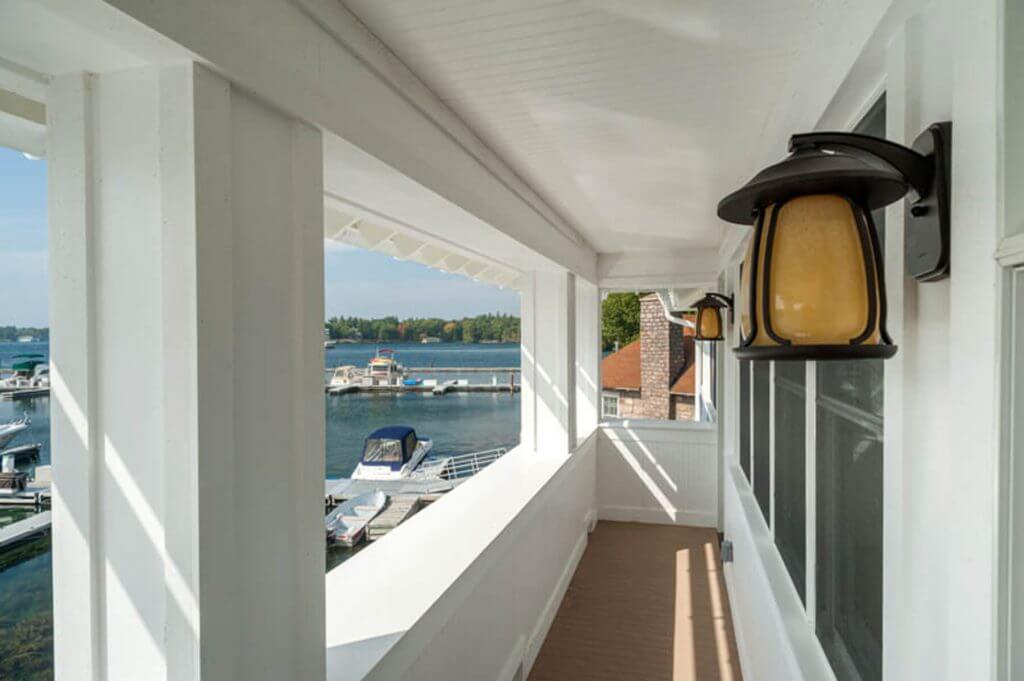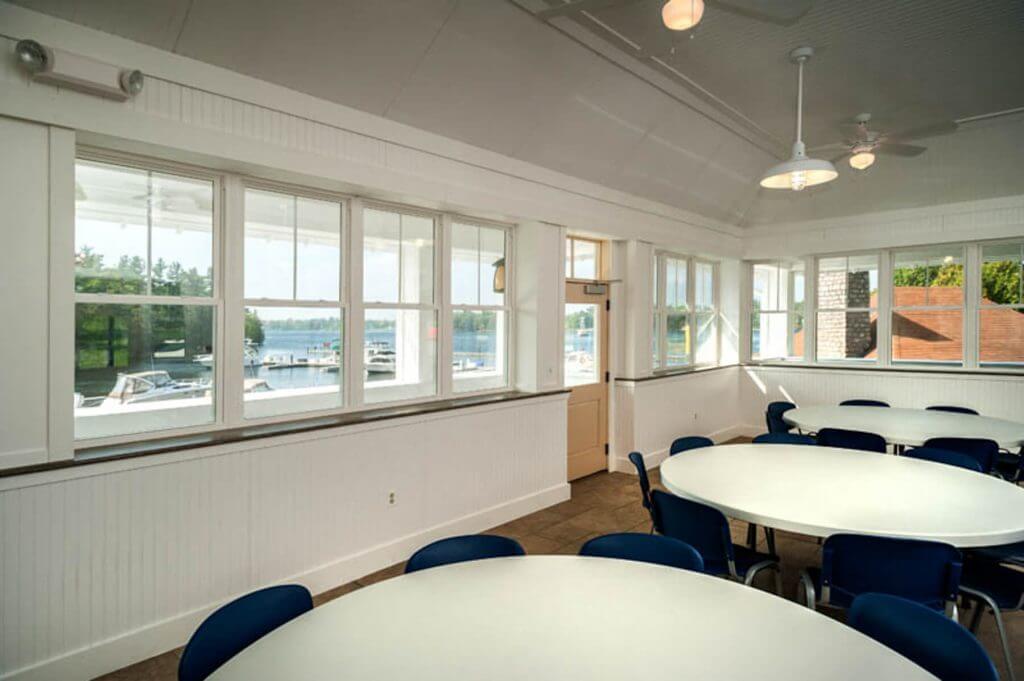 Beardsley Architect + Engineers provided design of architectural and site improvements for a new marina comfort station building located in the historic Alexandria Bay region of the Thousand Islands.
The project scope includes demolition of an existing single story 980 square foot comfort station building adjacent to the marina docks at Keewaydin State Park, and replacement of the building with a new two story building including 1,250 square feet on each floor, designed to blend with the historic Keewaydin Park and Thousand Islands regional building design context, and site improvements to existing parking areas along with sidewalk replacement adjacent to the marina seawall bulkhead.
The building program includes new first floor level handicapped accessible dockside men's, women's, and family bathhouse facilities with service utility chases serving plumbing systems for easy seasonal maintenance access during the off season months, and a new second story enclosed gathering space with restroom and countertop area adjacent to a marina visitors parking area. The building is situated on a steeply sloped site which allows access to both floors at grade, and a new stair integrated into the building provides access between floor levels. Significant electrical infrastructure upgrades are planned, since nearby facilities electrical supply is routed through the existing building. Connections to an existing sanitary sewer system are planned, and existing on site stormwater system modifications are planned.
Contact us to discuss how we can collaborate with you on your next project.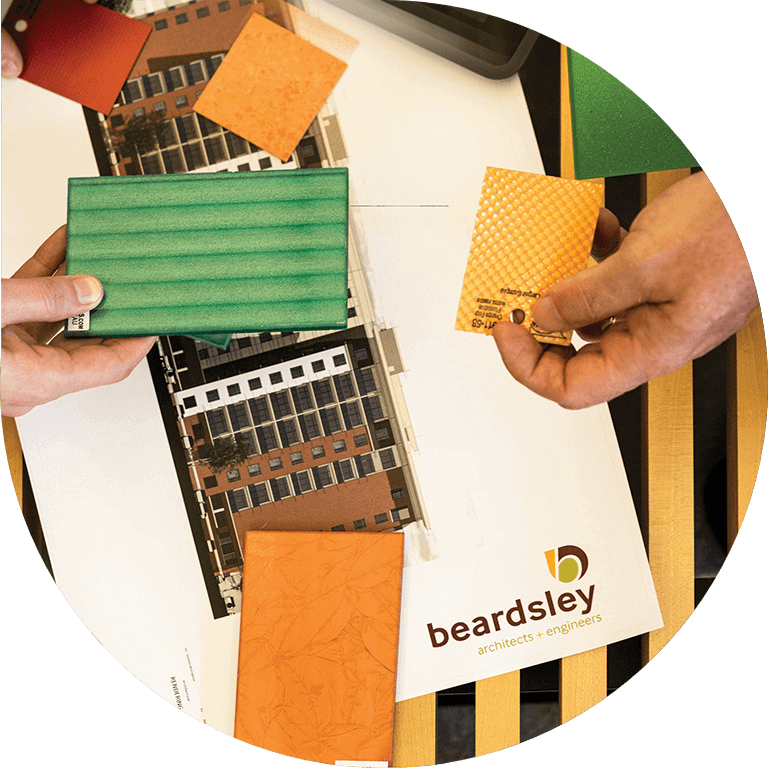 Care, transparency, and relationship building
Through partnership and an understanding of your vision, our experts create beautiful, functional, sustainable buildings and environments.
Ready for a project?
Let's connect. We want to hear more about your vision.