Auburn, NY
Lyons National Bank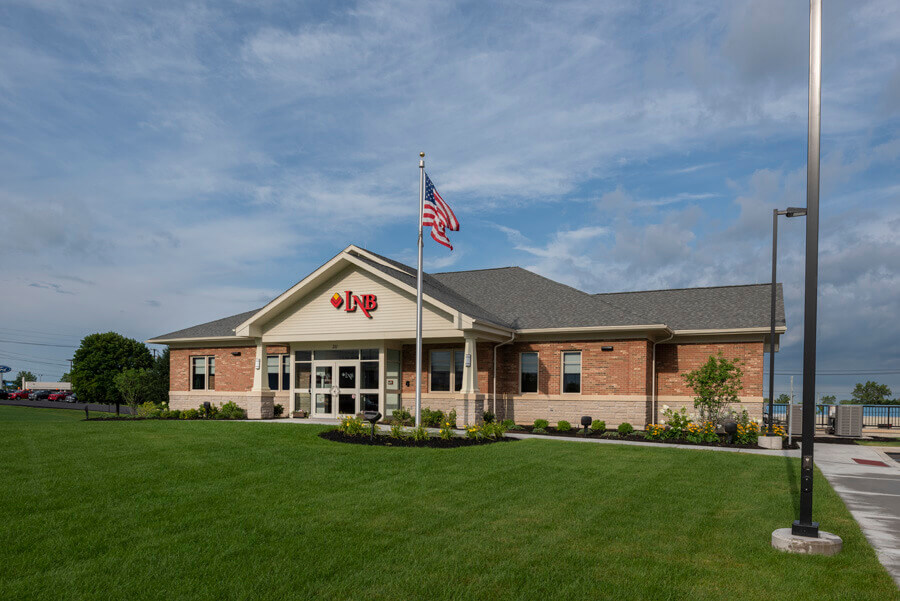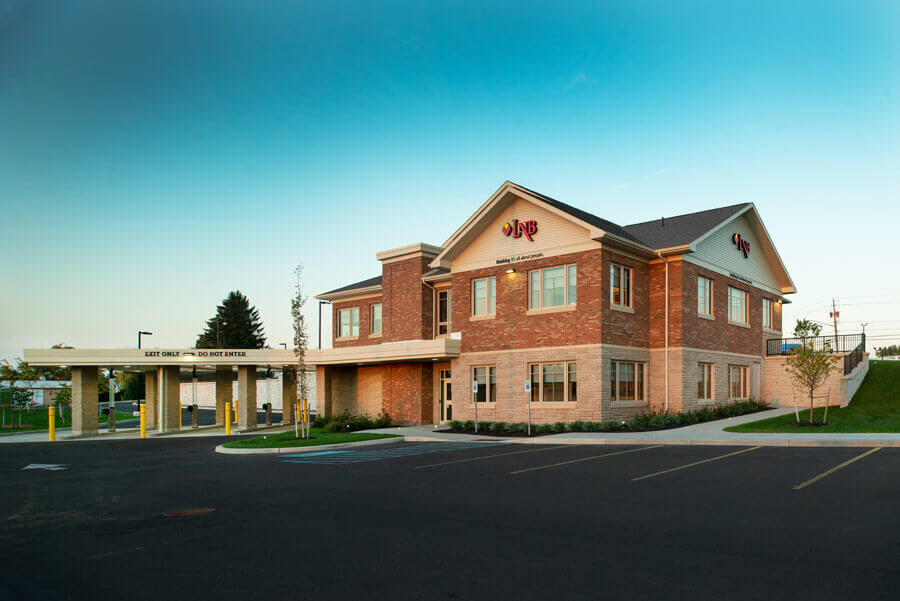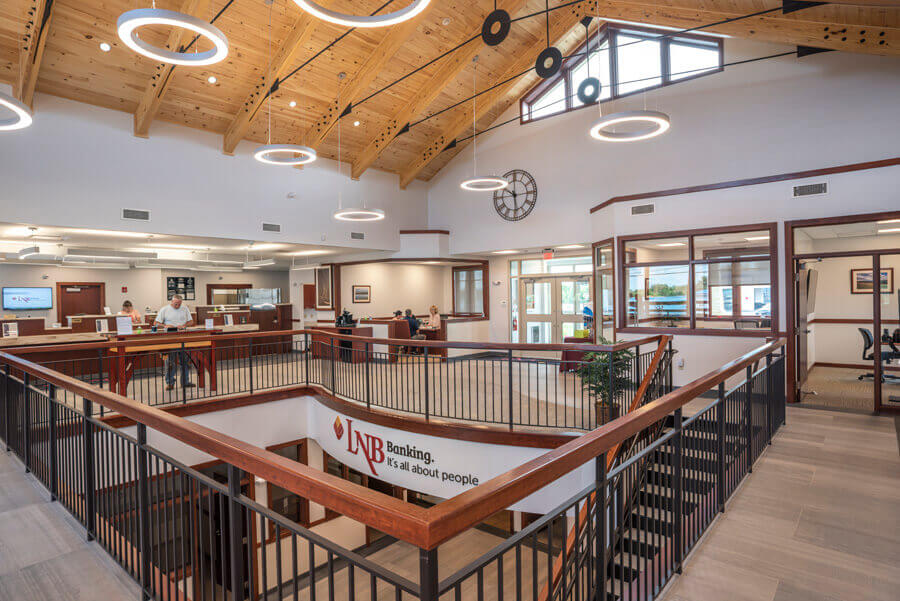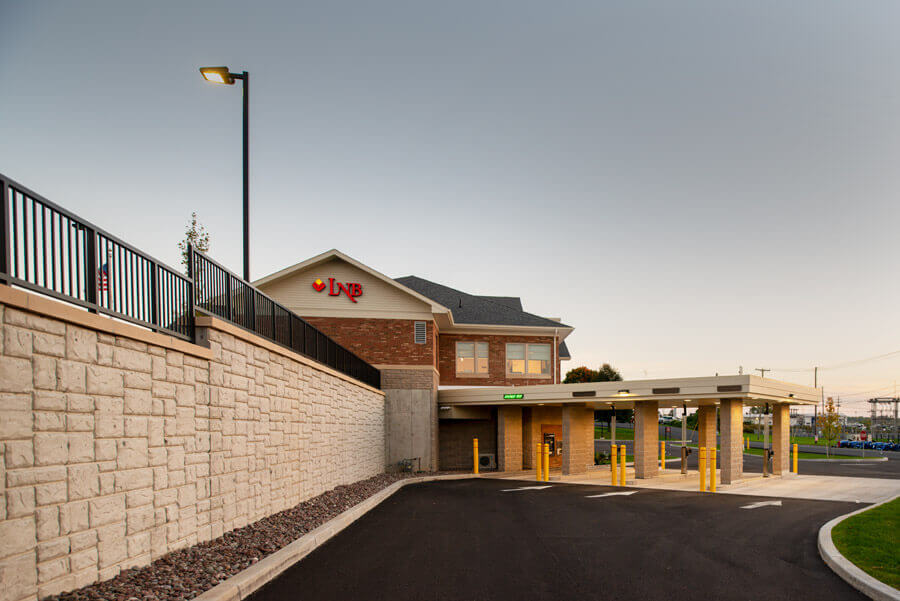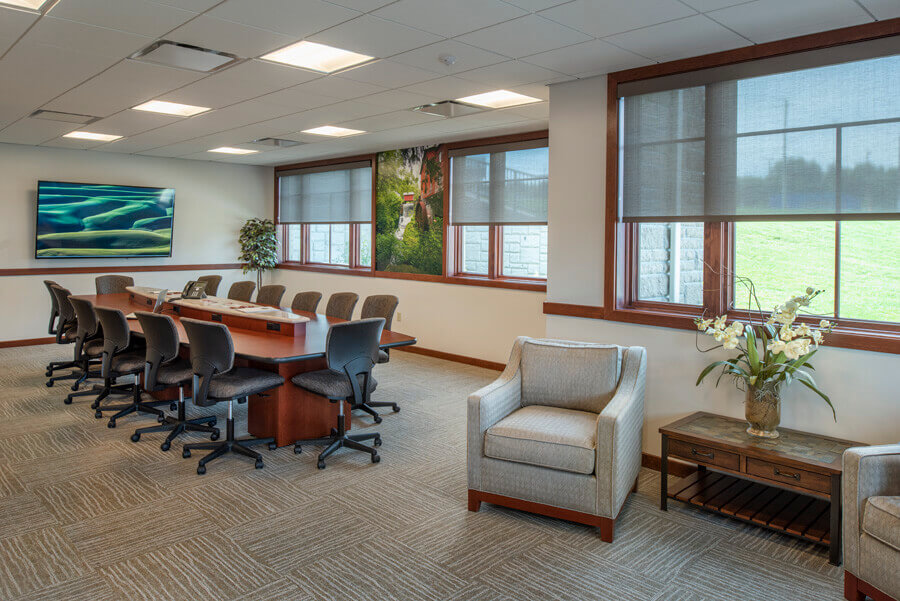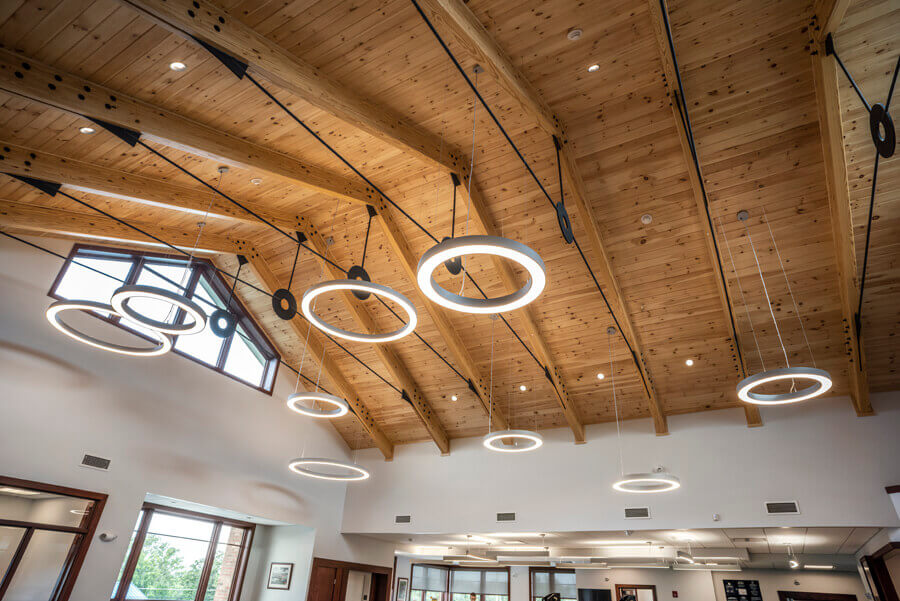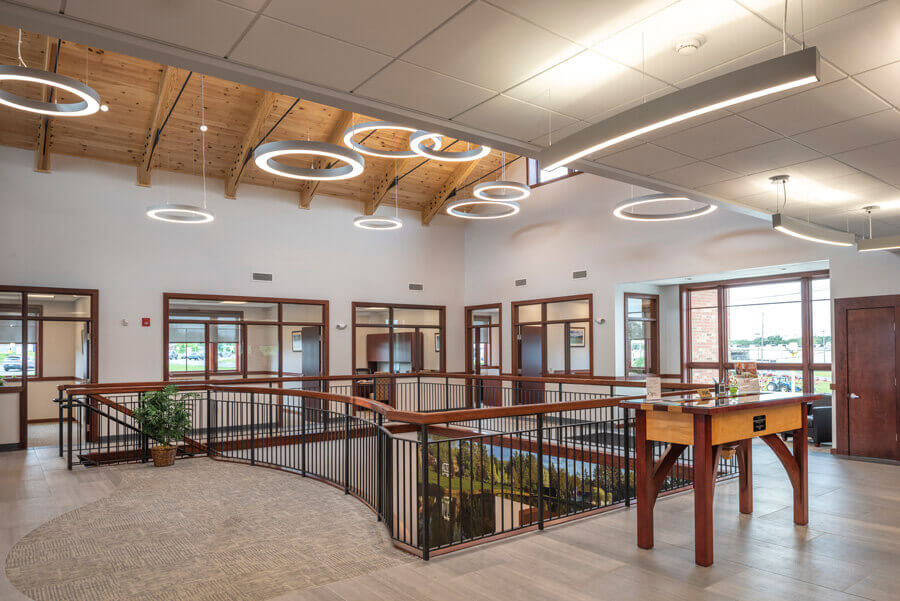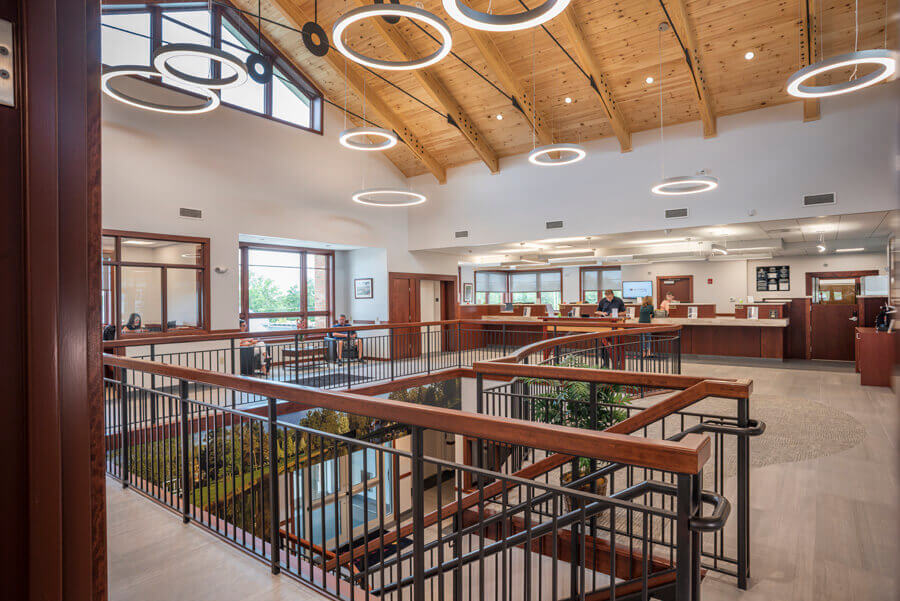 Beardsley began a process of evaluating an existing property to determine its feasibility and adaptability for a new Lyons National Bank branch location in Auburn, NY. The triangular site that was selected offered high visibility and road access from two directions, making it an ideal location. The change in topography, however, made it a challenge to fit programmatic needs, including parking, circulation, and access to a planned multi-purpose room for community-wide use. Considerable time and effort was invested in developing alternative approaches to a design that would satisfactorily meet all design and regulatory criteria.
The two-story solution provides access from both upper and lower levels, visually and physically connected by means of an open stair and two-story atrium. The space features a vaulted ceiling with custom-designed laminated trusses and clerestory glazing at each gable end. The upper level is accessible from the main street entrance and parking area, and contains banking operations, customer service and managerial offices. The lower level is designed around the open atrium and accommodates additional offices, staff support, storage and mechanical rooms. It is also organized to allow access to a lower-level multi-purpose room, including restrooms, while maintaining security during non-banking hours.
The drive-thru teller and ATM is located on the lower portion of the site and was carefully planned to work with the existing topography. Although it was not possible to maintain line-of-sight between customers and tellers, video monitors and fenestration will facilitate interaction. Massing, form, textures, and materials are in keeping with the Lyons National Bank brand; the building design in response to site conditions, however, makes it unique among the bank's many branch locations.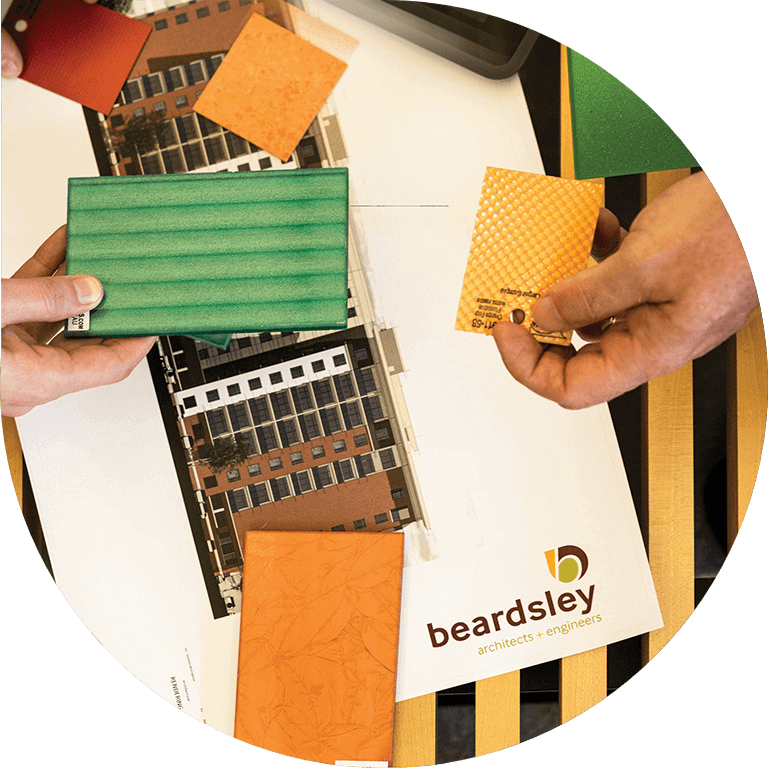 Care, transparency, and relationship building
Through partnership and an understanding of your vision, our experts create beautiful, functional, sustainable buildings and environments.
Ready for a project?
Let's connect. We want to hear more about your vision.