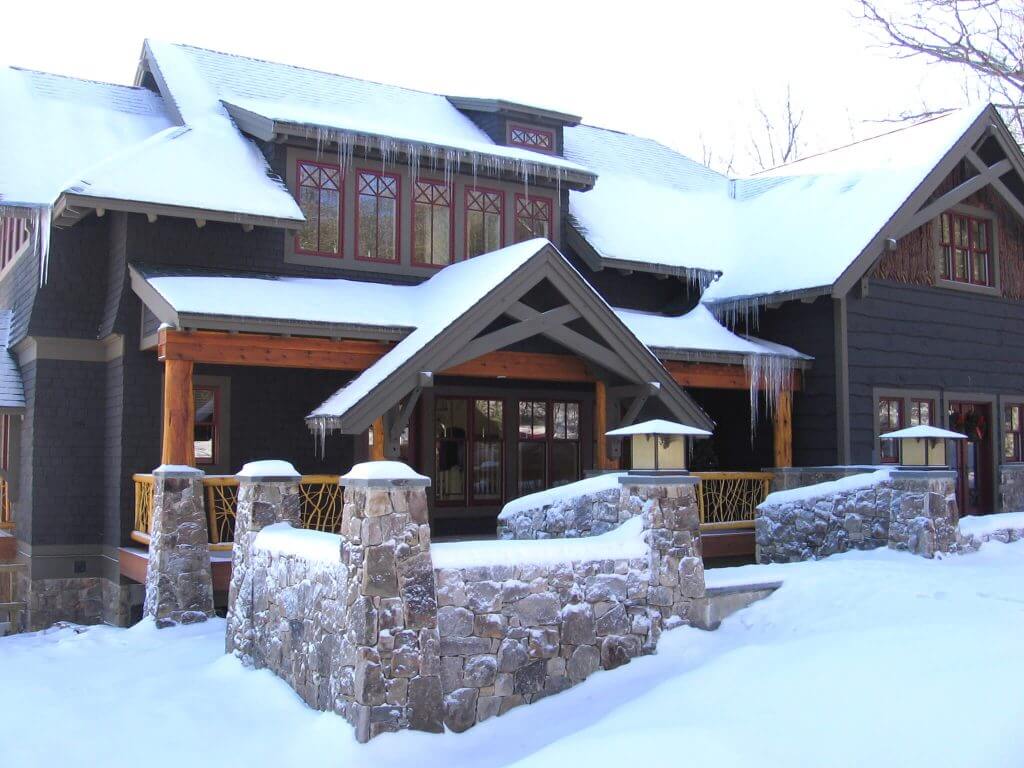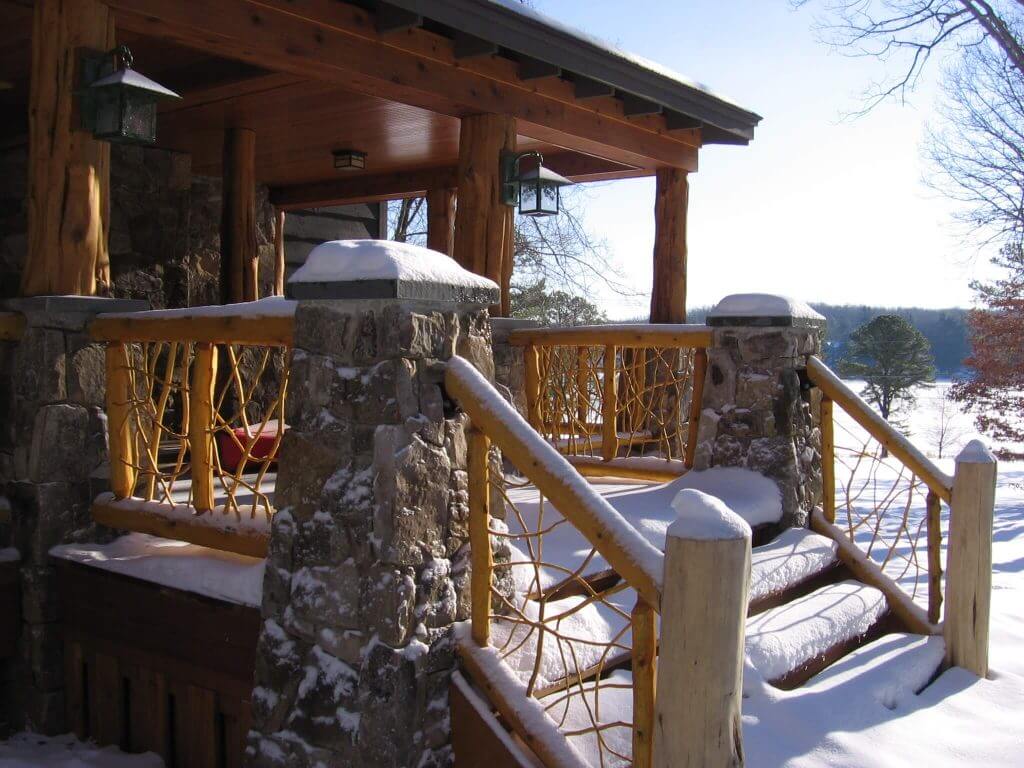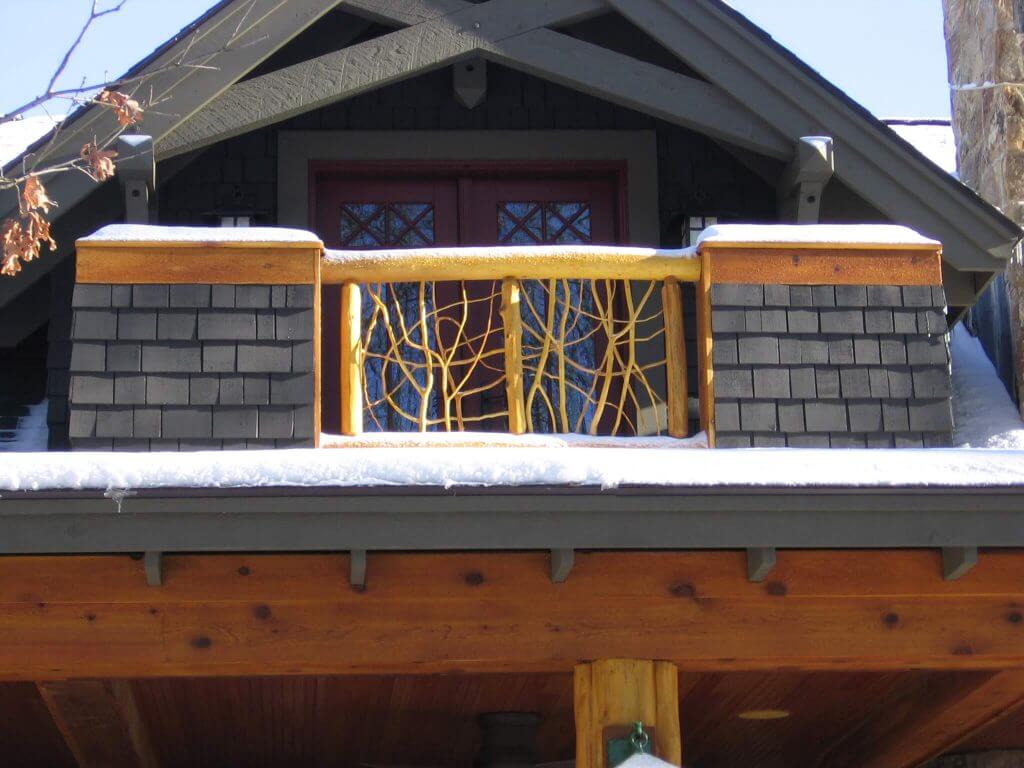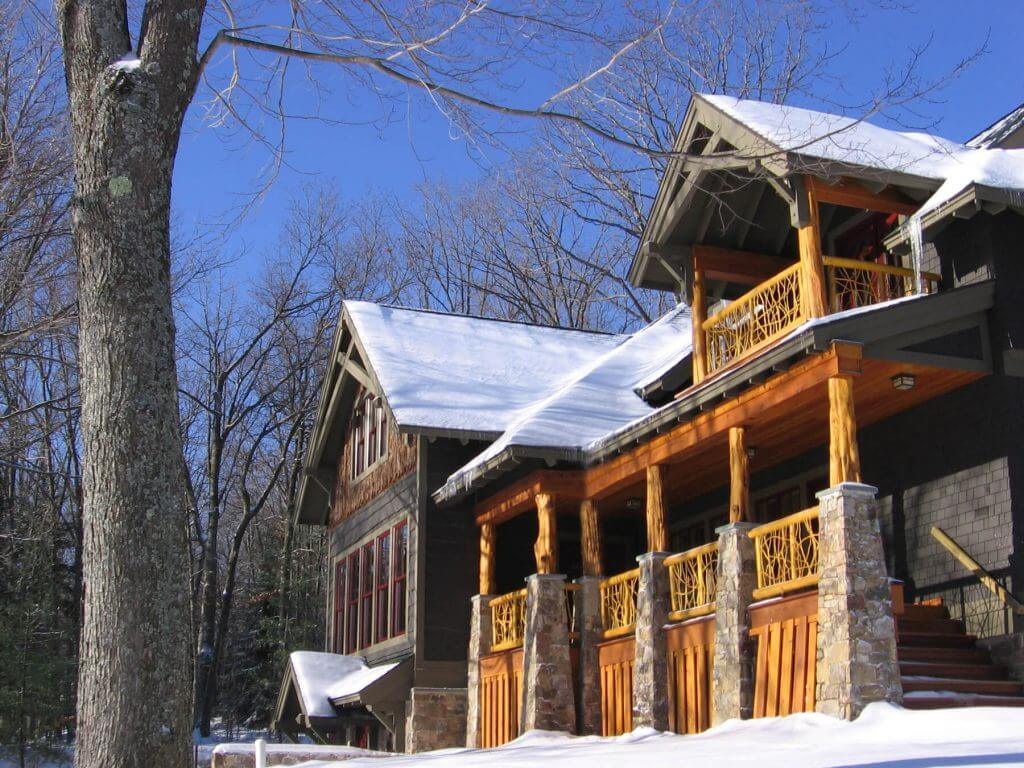 This Maryland lake house is an example of how far-reaching Adirondack style has become and how it its influence can be seen both inside and outside of the Adirondack Park. The design for this new home was based on a concept that a rustic one-room cabin may have stood on the site since the 1800s and an addition, constructed in a craftsman style, was added in the 1920s. The house marries both styles to create a newly constructed home built as though it had long since stood on the site. It includes an open floor plan with kitchen, dining, and living space, plus a large porch and outdoor fireplace.
The 1800s structure and the 1920s Craftsmen "addition," which contains the entry, covered porches, balconies and guest bedrooms, are finished in styles appropriate to their specific eras; brainstorm siding, hickory picket, fir, and cedar logs clad the 1800s portion of the building, with painted beaded fir finishes and vintage fixtures in the 1920s Craftsmen addition. The result is an expression of a genuine Adirondack Camp that appears as though it has evolved over many years. Located on the shore of a pristine lake in western Maryland, this new home celebrates its roots in the Adirondack Mountains 500 miles to its North, while providing its owners with their own interpretation of this classic style.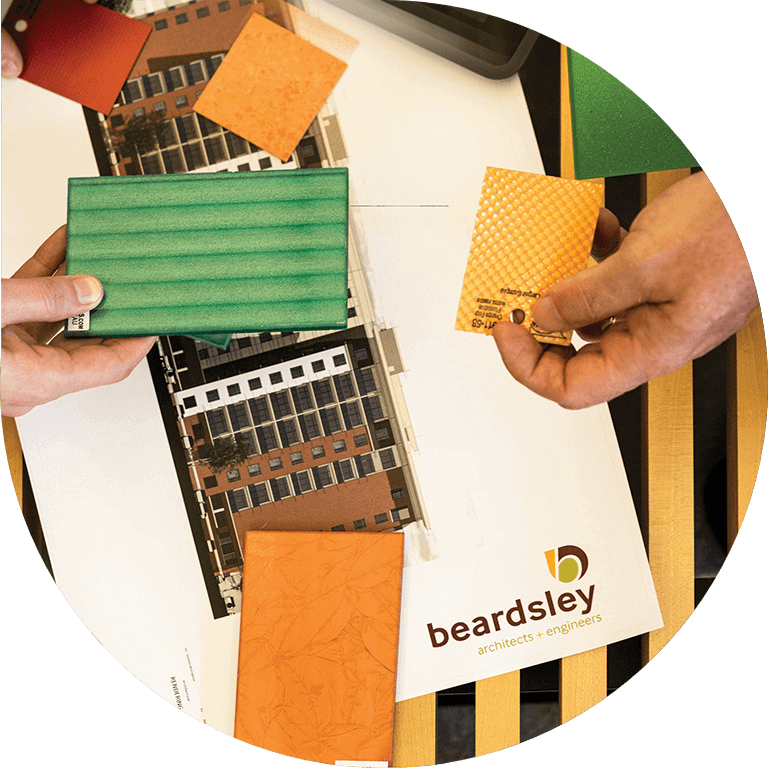 Care, transparency, and relationship building
Through partnership and an understanding of your vision, our experts create beautiful, functional, sustainable buildings and environments.
Contact Beardsley Architects + Engineers
Connect with our team today to discuss the vision and goals of your project.