Massena, NY
Massena Electric Department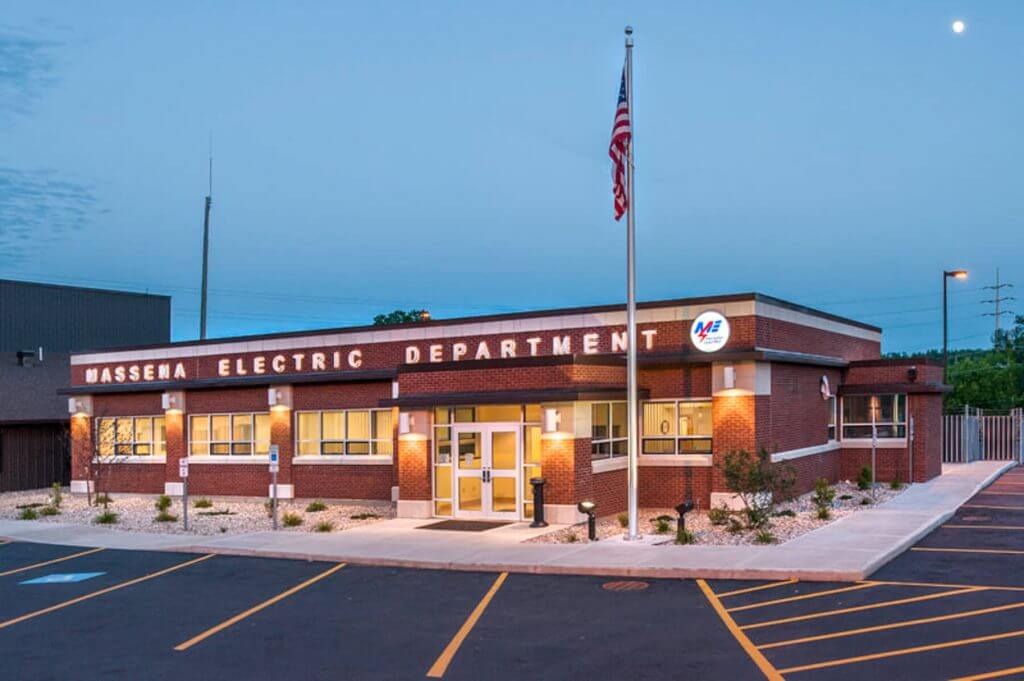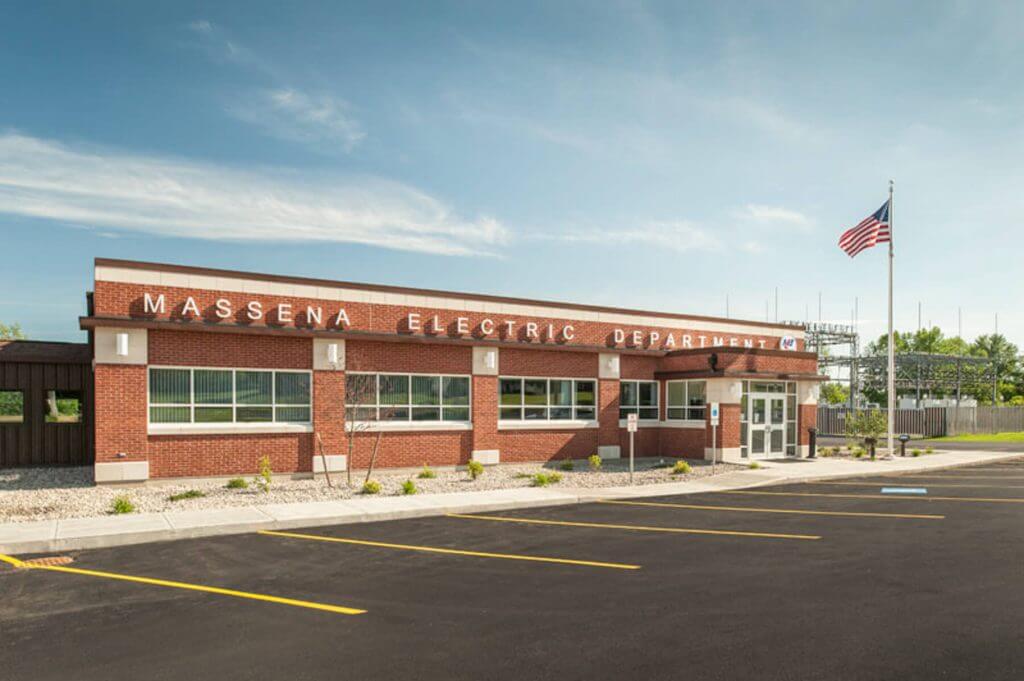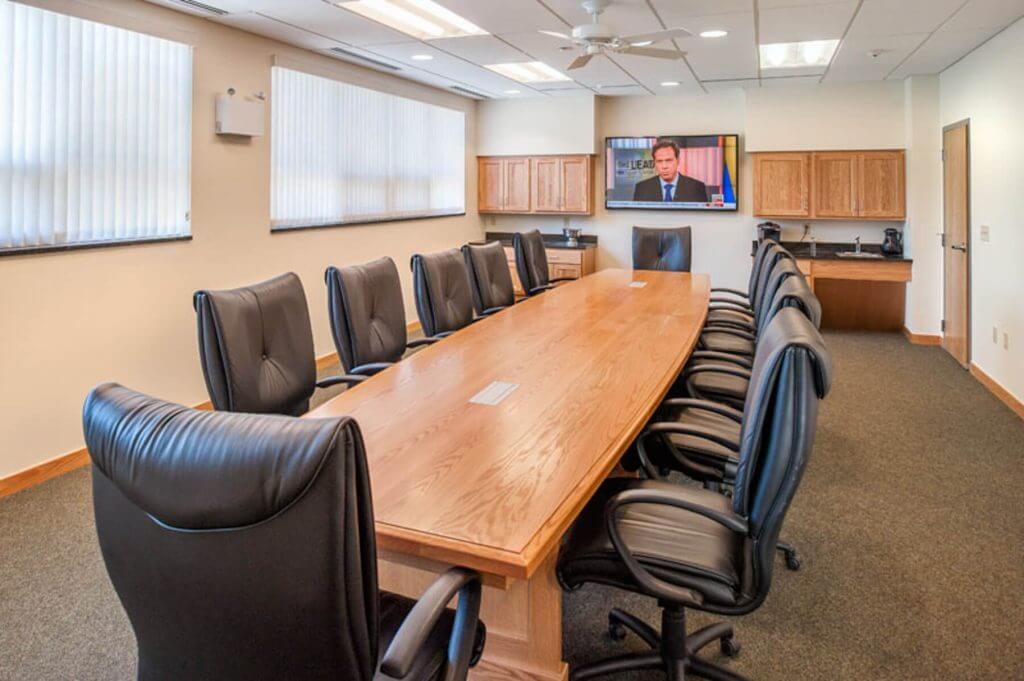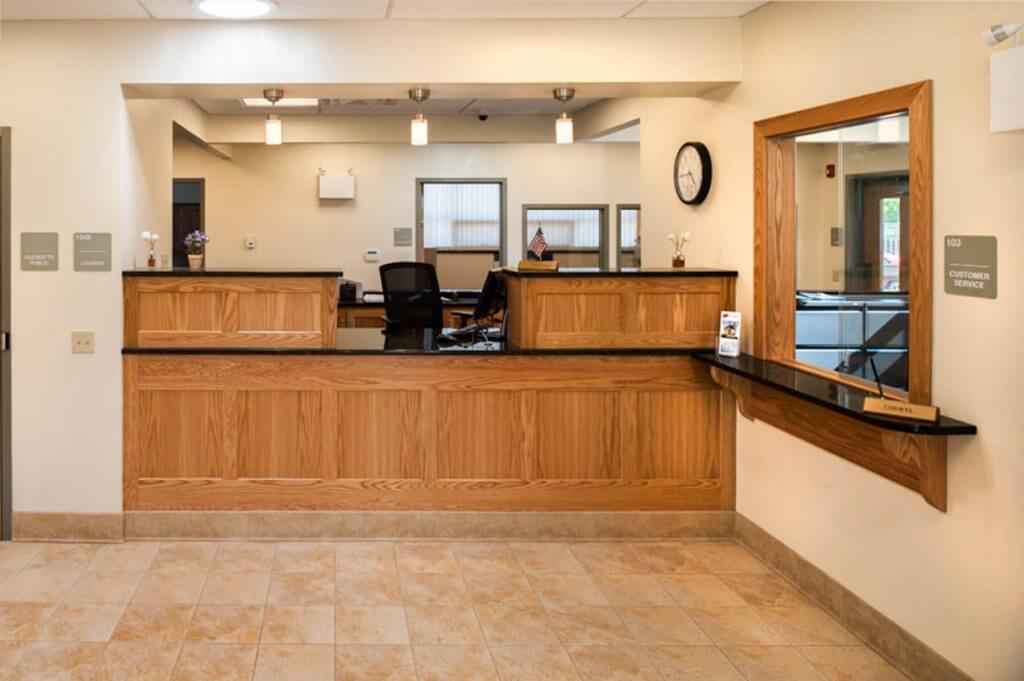 Working with Massena Electric Department (MED) public utility company, Beardsley Architects + Engineers provided building and site design from schematic design through construction contract administration for multiple phases of construction including a 3,200 sq. ft. cold storage warehouse addition, a 4,000 sq. ft. administrative office and customer services addition, and renovation to approximately 4,500 sq. ft. engineering office and line-workers support spaces. Site improvements included expansion and reorganization of both service and customer circulation and parking.
The design of the first phase included a steel framed custom pre-manufactured metal building with deep pile concrete foundations, and site work including secured access gates and truck access to MEDs existing storage yard and to the new building addition. The second phase included a new office addition and existing office and line-workers area renovation, geothermal system ground loops, and accessible site amenities.
The existing building is a former 1950's era National Grid steel and masonry constructed service facility which had been expanded in the early 1980's. The building addition is a single-story brick clad wood framed structure which includes a customer service lobby with billing and customer service counters, executive administrative offices, and executive board room. Office and support area renovations include engineering team office suite, staff break room, line-workers locker rooms adjacent to the existing service truck garage, and record storage areas. Both the office addition and renovated office areas are served by a ground source geothermal heating and cooling heat pump system. A centrally located mechanical room within the existing building serves both the new office addition and renovated office areas.
Contact us to discuss how we can collaborate with you on your next project.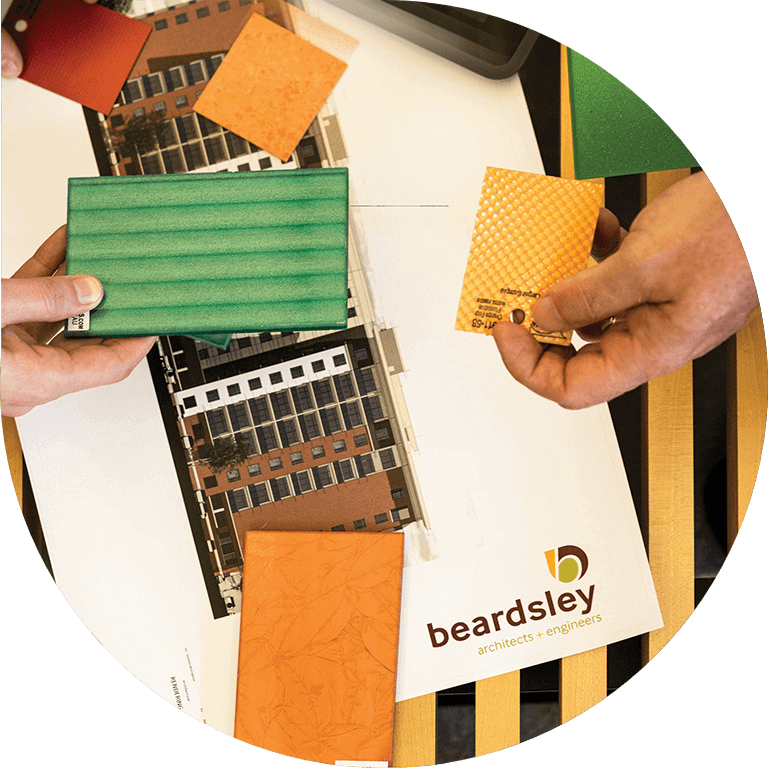 Care, transparency, and relationship building
Through partnership and an understanding of your vision, our experts create beautiful, functional, sustainable buildings and environments.
Ready for a project?
Let's connect. We want to hear more about your vision.