DMNA - Fort Drum, NY
MATES Facility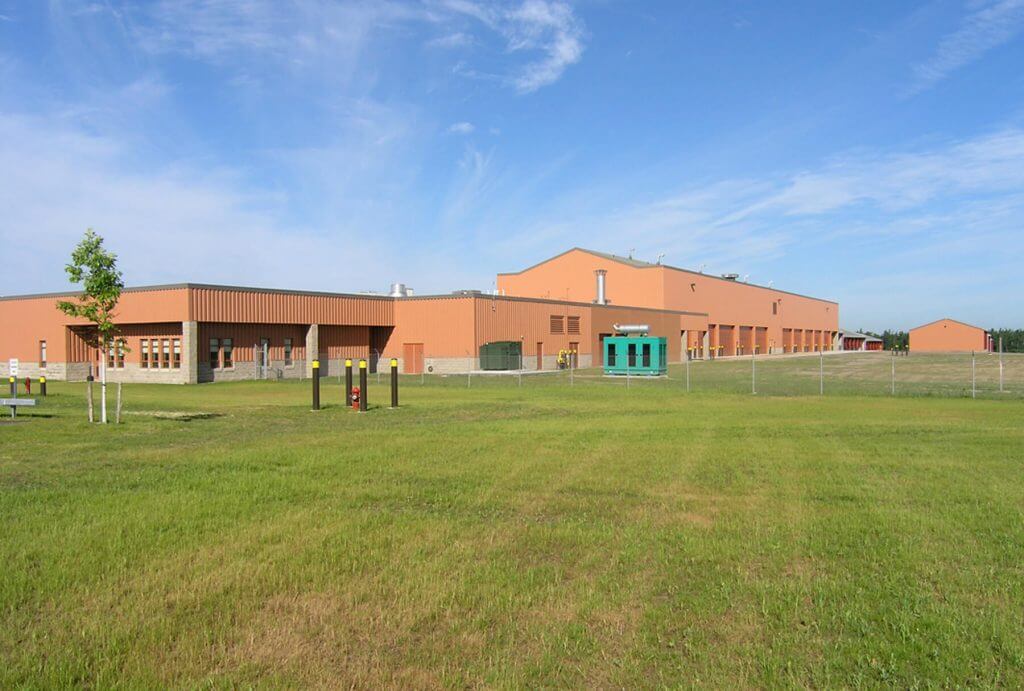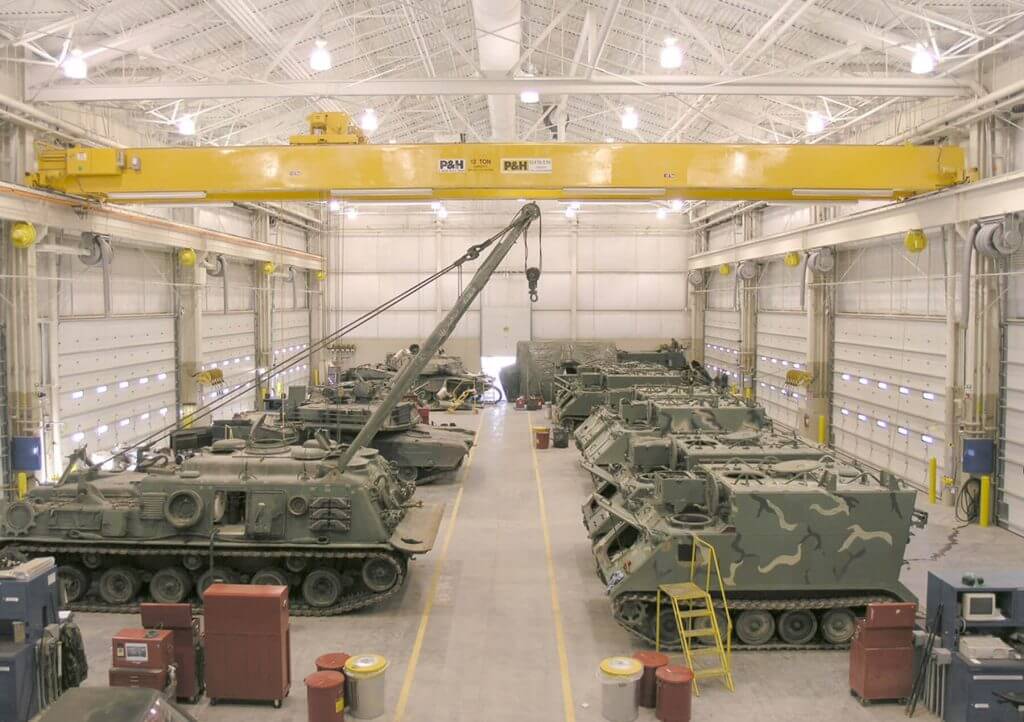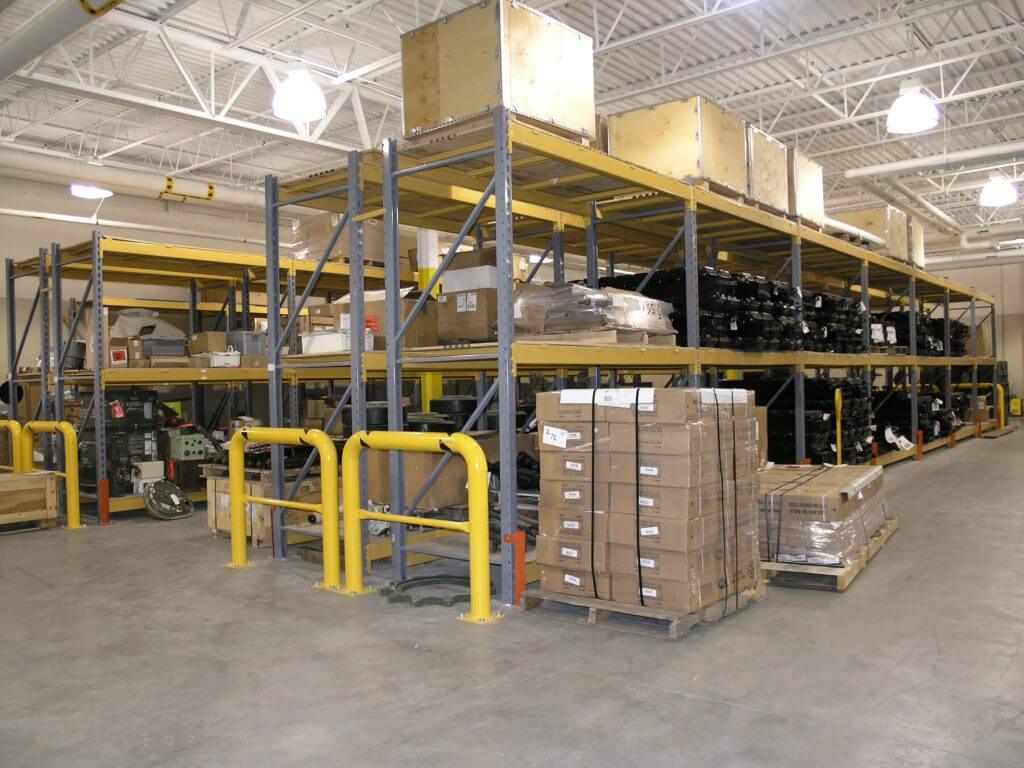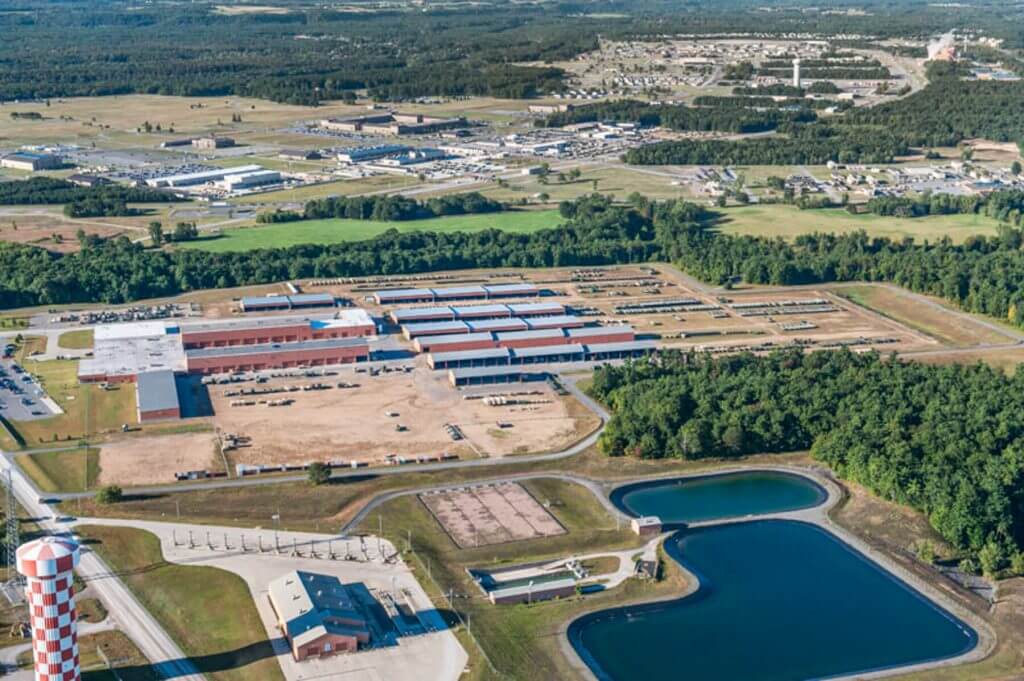 Beardsley Architects + Engineers designed a new Maneuver Area Training Equipment Site (MATES) Facility to replace the antiquated multi-building facility at Fort Drum, NY. The facility supports the maintenance, storage, and issue of over 1,000 tracked and wheeled vehicle used by the New York Army National Guard for training at Fort Drum. The phased design of the 90-acre site included a multi-building maintenance facility consisting of approximately 200,000 SF of pre-engineered metal buildings. Three main work-bay wings with 59 total large work bays for servicing heavy equipment are included in the facility design. Each work bay has overhead bridge crane service, as well as POL distribution/ disposal. Special work bays for vehicle cleaning, painting, and dynamometer engine transmission testing are included. Trade shops for carpentry, electronics, calibration, welding and instrumentation are located in the maintenance wings. The design also included administrative offices, training rooms, conference rooms, locker rooms, and an exercise room. Over 500,000 SF of unheated vehicle storage sheds were included in the project scope to support the facility mission.
Contact us to discuss how we can collaborate with you on your next project.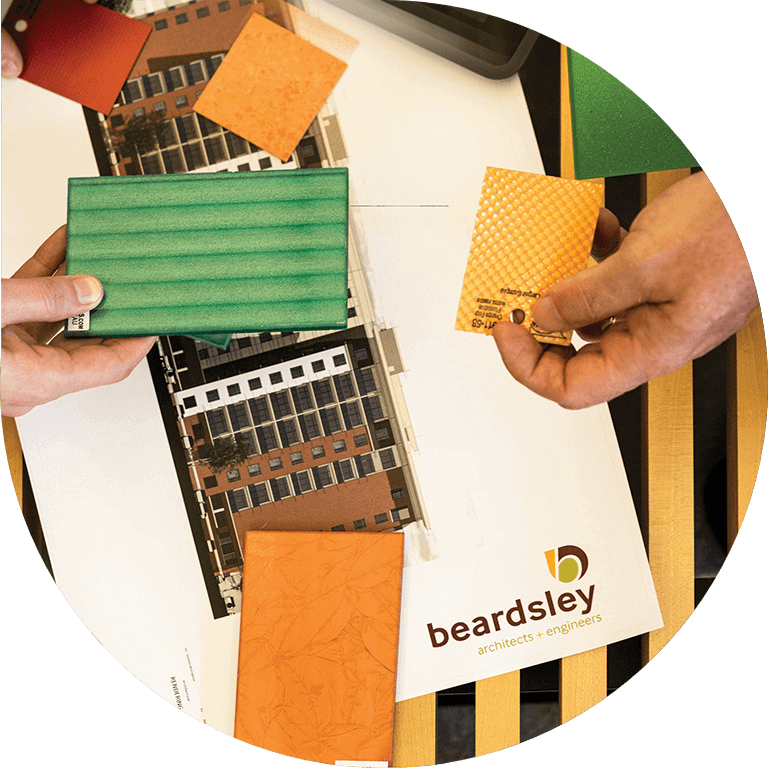 Care, transparency, and relationship building
Through partnership and an understanding of your vision, our experts create beautiful, functional, sustainable buildings and environments.
Ready for a project?
Let's connect. We want to hear more about your vision.