Auburn, NY
Merry-Go-Round Playhouse Renovation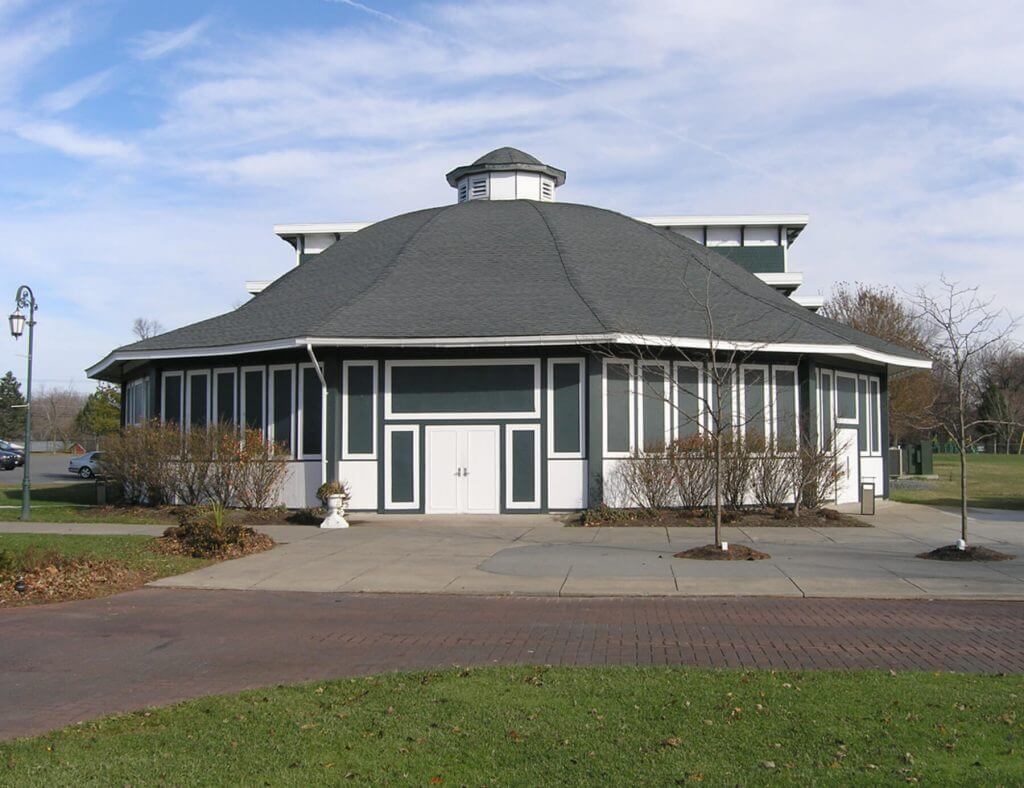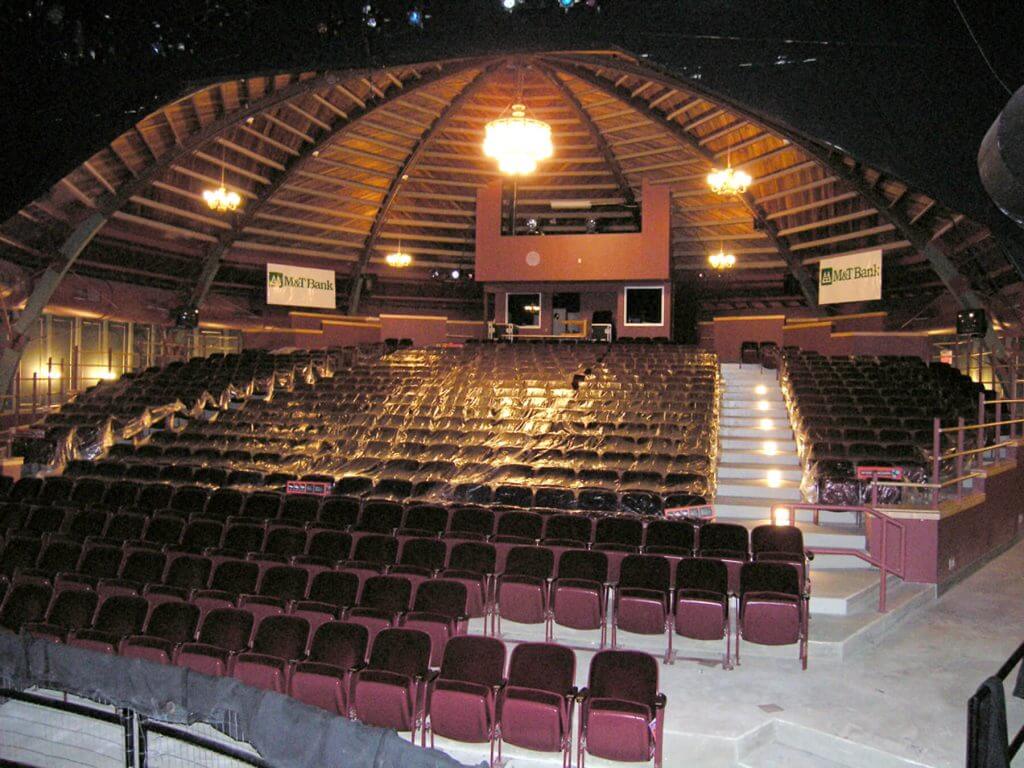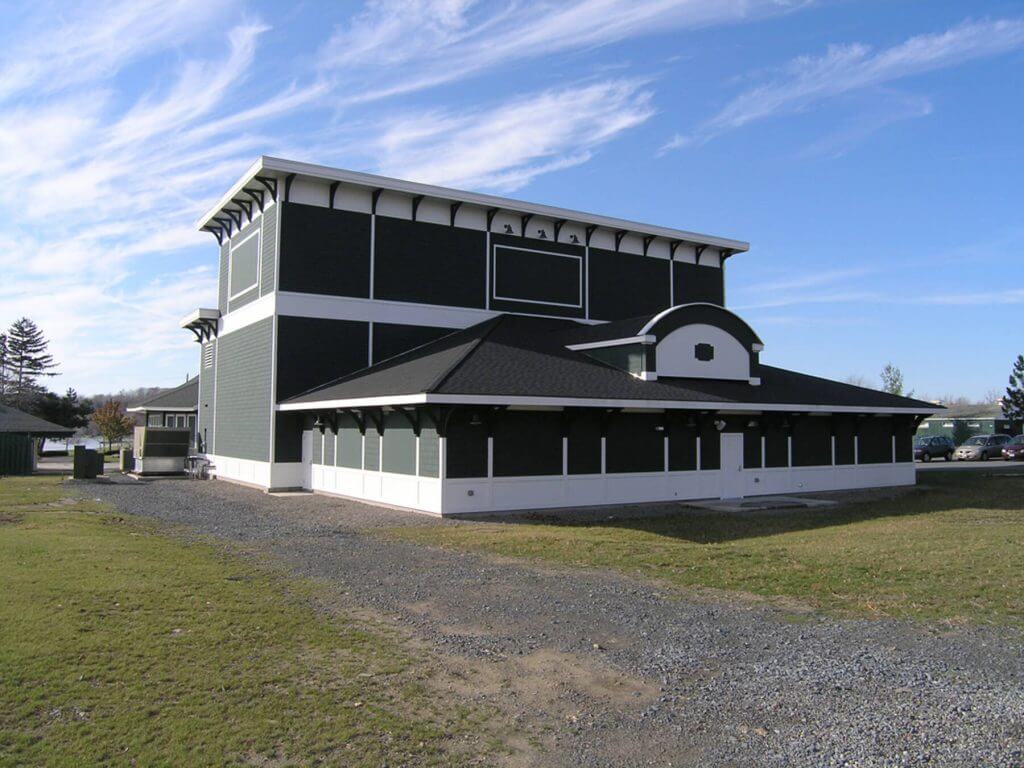 The Merry-Go-Round Playhouse is a theater housed within the walls of a historic domed carousel building. The stage and seating are both under the roof of the historical structure with a dressing room addition located behind the stage.
Beardsley developed a master plan for renovations to this historic theater. The renovated playhouse has new seats and increased seating, enhanced air conditioning, an orchestra pit and scenery flying space for bigger and better sets. There is an expanded box office, a state of the art sound system, new lights and a heating system allowing an increased production schedule.
The renovations also addressed the theater's lack of accessible offerings. A detached snack bar was renovated to provide space for accessible restrooms, the theater aisles were widened, and special removable seating space was added to accommodate guests requiring the assistance of wheelchairs. Beardsley also incorporated an infrared sound broadcast system that is compatible with hearing impaired patron's wireless headsets. These improvements were incorporated while still preserving the historic features of this NYS Historic Registry building.
Contact us to discuss how we can collaborate with you on your next project.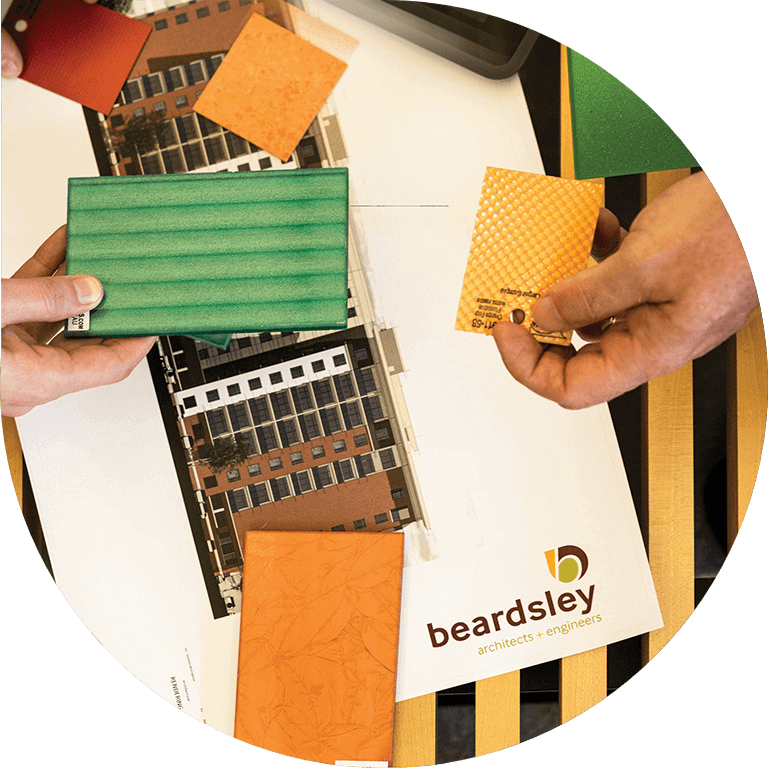 Care, transparency, and relationship building
Through partnership and an understanding of your vision, our experts create beautiful, functional, sustainable buildings and environments.
Ready for a project?
Let's connect. We want to hear more about your vision.