Saratoga Springs, NY
New Apartment Complex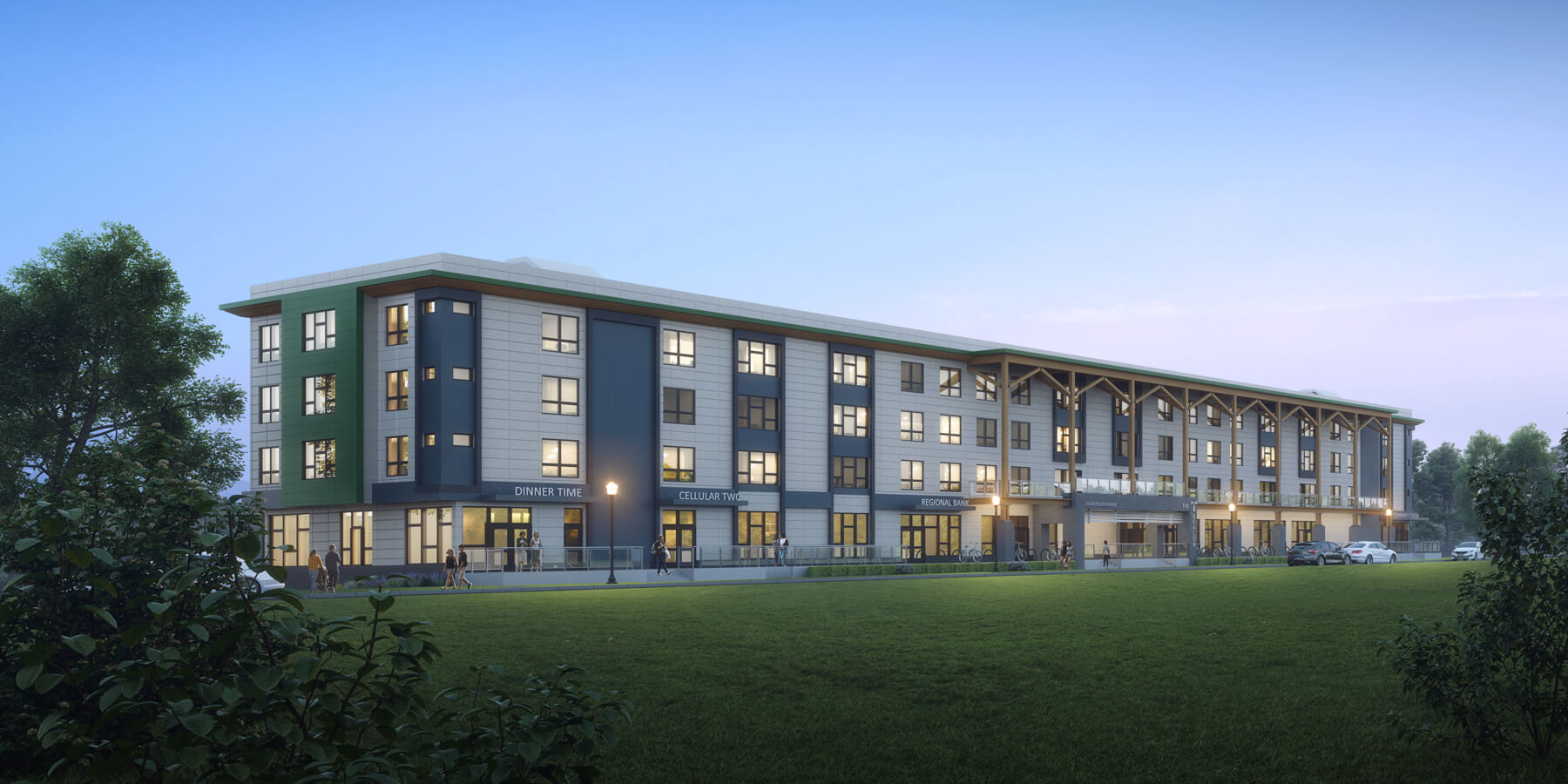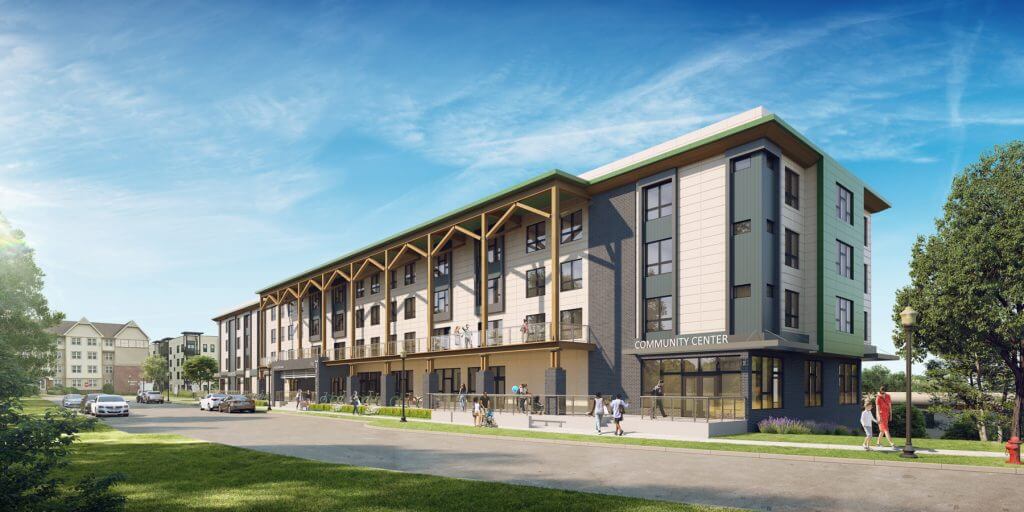 Working with Beacon Communities, Beardsley is currently providing architectural and engineering services for a new mixed use residential, parking, and commercial building, as well as 10 attached rowhouses, with the goal of expanding affordable housing in the region. Located on a highly visible site in an uptown Saratoga Springs area, the buildings will fit into the context of an existing neighborhood that is a mix of market rate residential apartments, single family townhouses, and commercial space, and will supplement the mixed use nature of the City's "Transect Zoning" for the area.
When complete, the 4-story building will include approximately 46 residential dwelling units that will be a mix of 1-, 2-, and 3-bedroom apartment units. The first floor will feature 4,500 square feet of commercial space. Common areas for use by residents are also located on the first floor and include a large multi-purpose space, laundry, bicycle storage, a conference room and an office for apartment managers. Parking for residents is provided in a protected, semi-undergound parking court shielding it from public view, while an additional parking lot provides overflow spaces.
Living spaces were designed with economy of construction in mind while creating a comfortable residential environment for tenants that fits within the context of the existing neighborhood while enhancing the architectural variety.
Contact us to discuss how we can collaborate with you on your next project.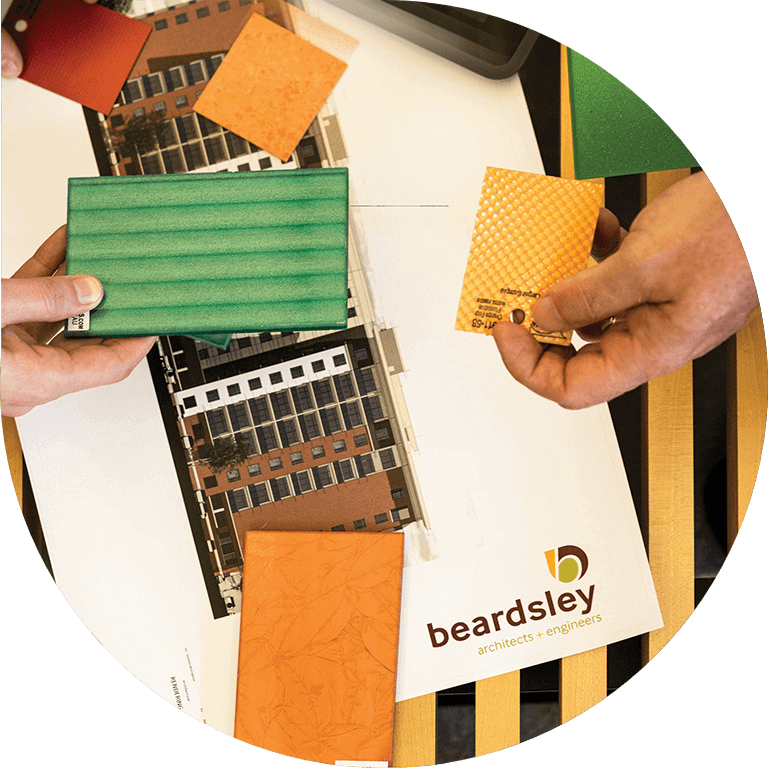 Care, transparency, and relationship building
Through partnership and an understanding of your vision, our experts create beautiful, functional, sustainable buildings and environments.
Ready for a project?
Let's connect. We want to hear more about your vision.