Massena, NY
North Country Savings Bank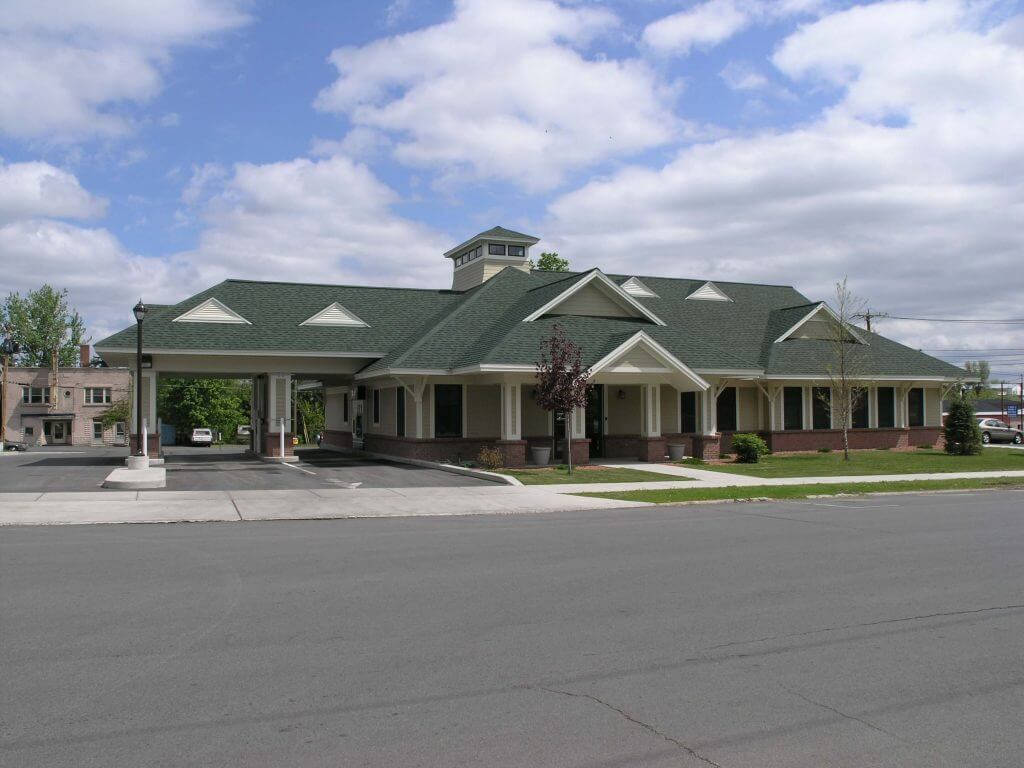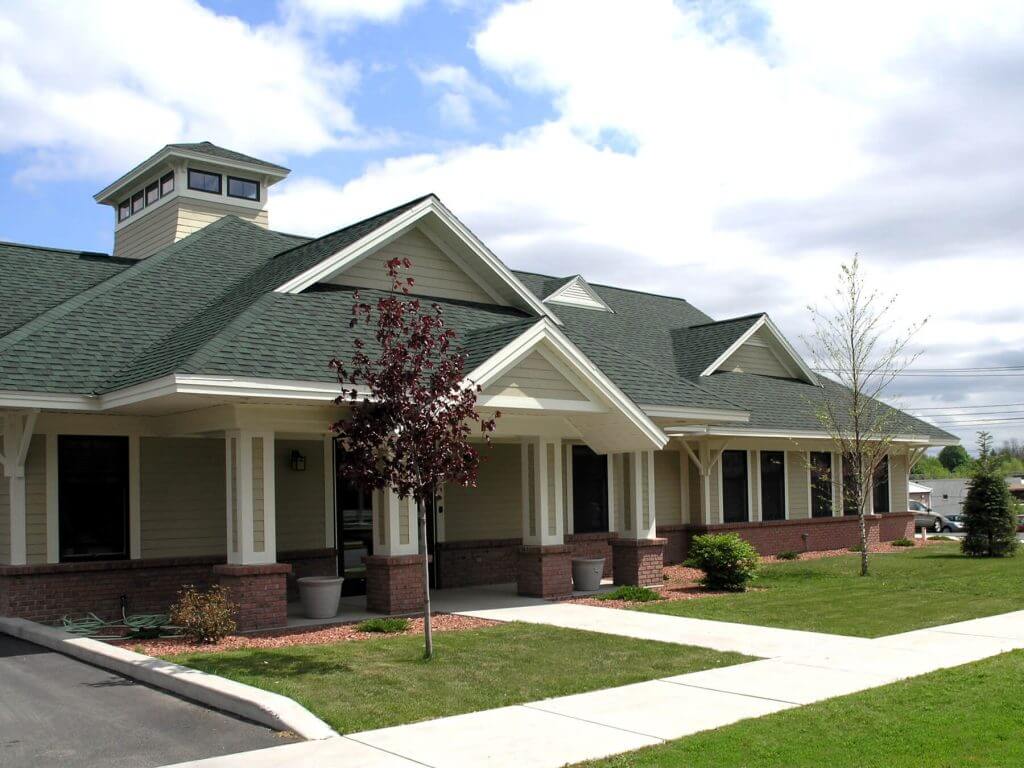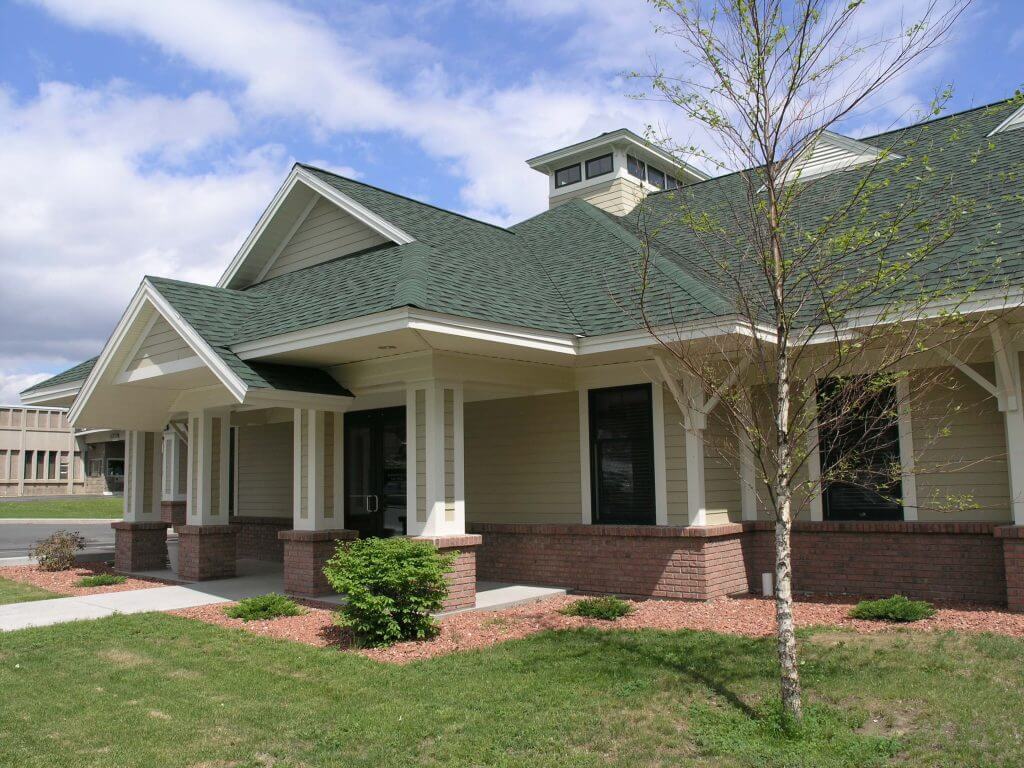 In an effort to differentiate their bank from the surrounding competition, the North Country Savings Bank enlisted the services of Beardsley Architects + Engineers to design an addition and renovation to their existing branch located in Massena, NY. Beardsley's design included a 1,800-sq ft office space addition, renovations to the lobby, exterior improvements, and site reconfiguration. In order to minimize disruptions to the bank's customers Beardsley's design and implementation plan allowed the bank to remain operable throughout construction.
The addition provides space for new on-site administrative and loan offices that will help improve services the bank offers to its customers. The interior is finished with natural oak casework and natural stone floor tile that gives the space a comfortable and warm feel. The addition was tied into the existing building through a re-design of the existing roof forms. The new roof's hipped design, multiple gables, and large overhangs reflect the Adirondack style seen in historic camps of the surrounding region. This, combined with other details, gives the bank a unique and appealing impression to onlookers. Exterior improvements also included the addition of a covered drive-thru, reconfiguration of parking and traffic circulation, and new site lighting.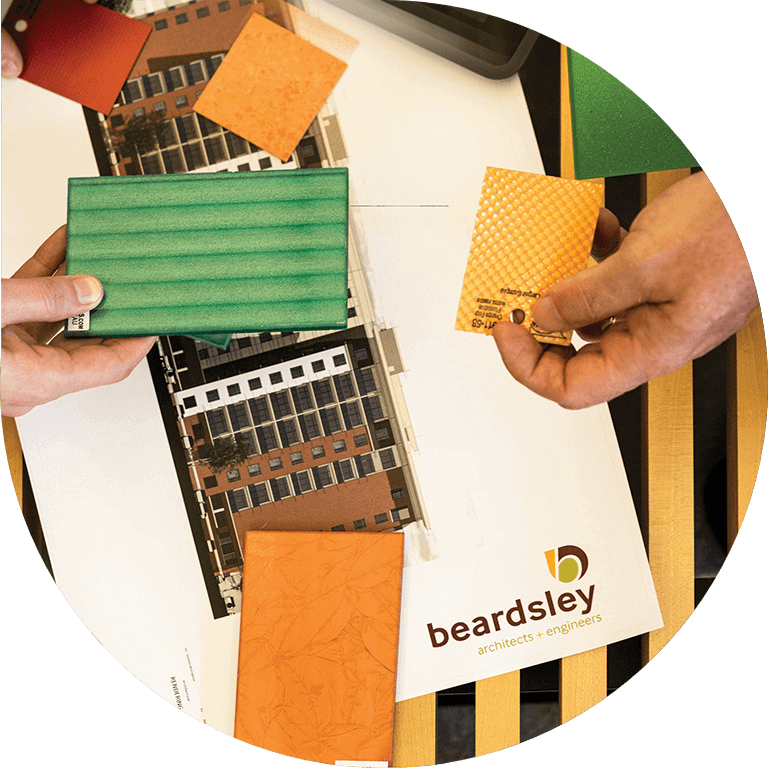 Care, transparency, and relationship building
Through partnership and an understanding of your vision, our experts create beautiful, functional, sustainable buildings and environments.
Ready for a project?
Let's connect. We want to hear more about your vision.