North Creek, NY
Peaceful Valley Town Houses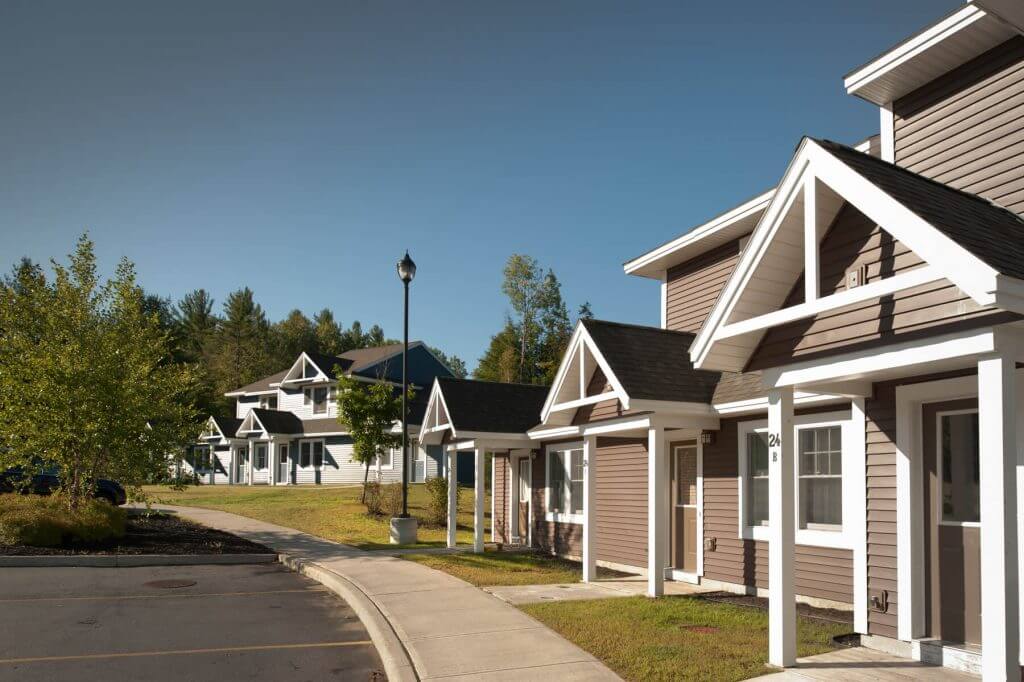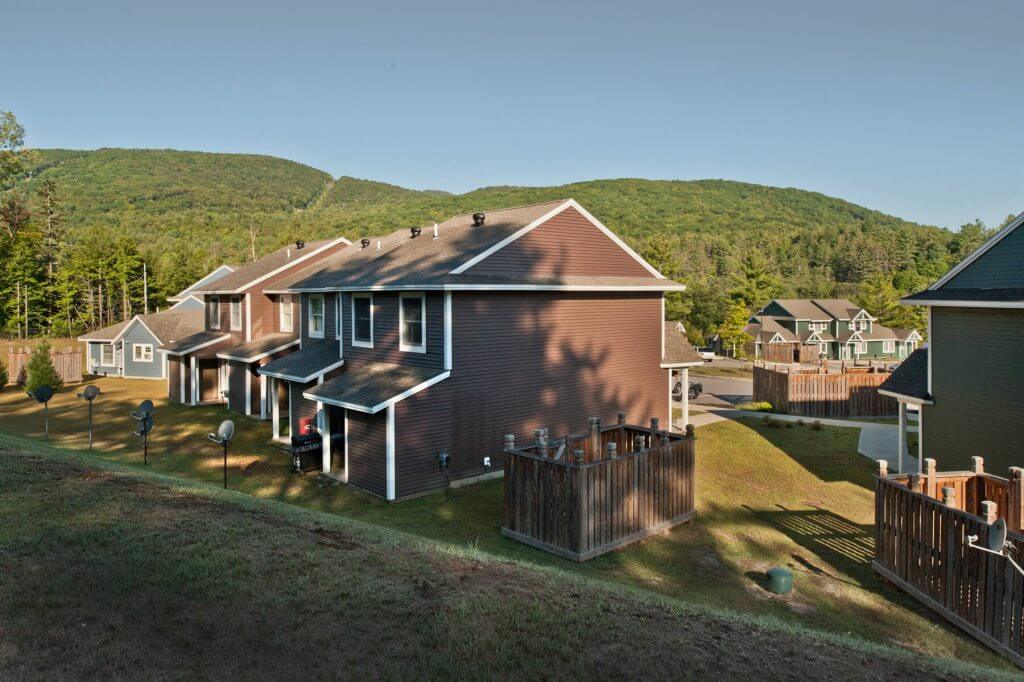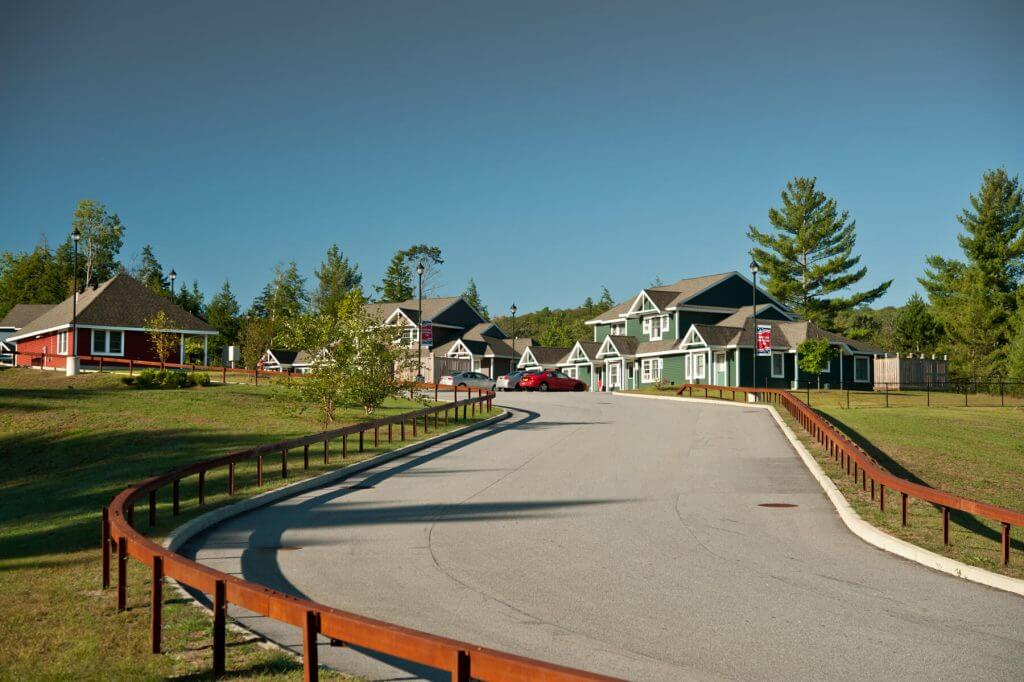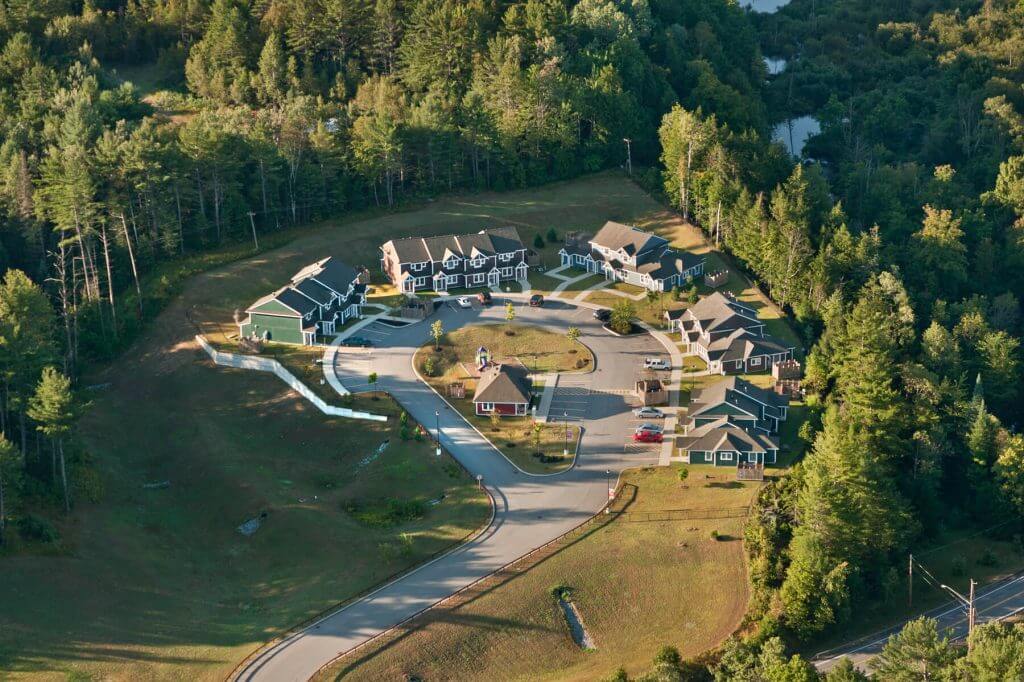 The North Creek Town House project involved the creation of 20 apartment units divided into 4 buildings and a community/office building. The project was funded by the Division of Housing and Community Renewal (DHCR). Beardsley Architects + Engineers worked closely with ComLinks to provide full A/E services in the design of the project. Each building includes 4 units, 2, two bedroom units and 2, three bedroom units. The exteriors of the buildings were designed using Adirondack vernacular to help them blend naturally with the surrounding environment.

Because of an extremely difficult site location Beardsley's design team was challenged to overcome many design issues. They included the relocation of a DOT drainage easement, endangered species investigation, FEMA flood mapping revision, Adirondack Park Agency approvals, archaeological survey coordination, extensive stormwater control, and an on site septic system adjacent to the North Creek waterway. Through careful planning, an experienced design team, and close coordination with various agencies Beardsley was able to alleviate all of these site issues.
Contact us to discuss how we can collaborate with you on your next project.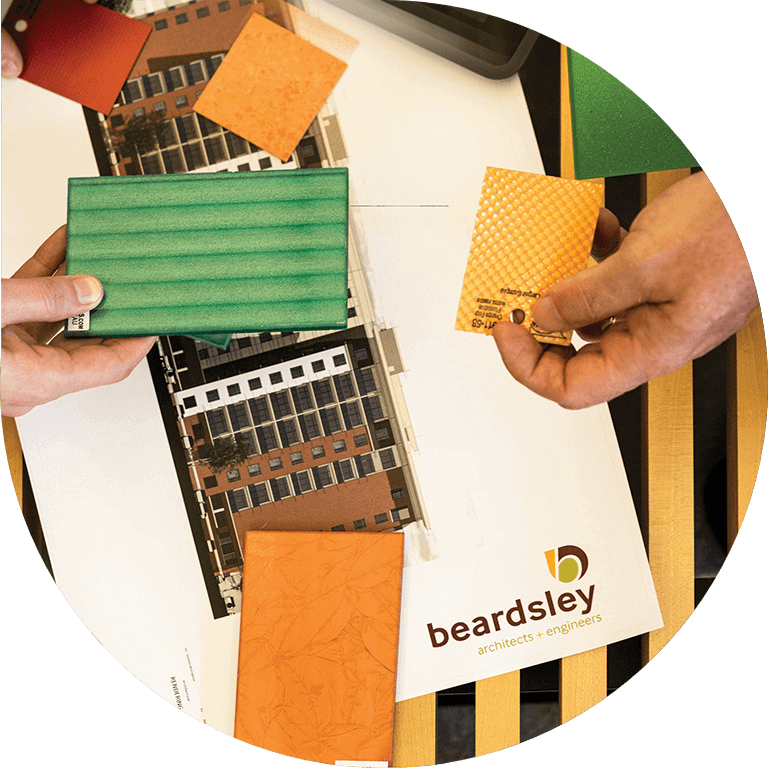 Care, transparency, and relationship building
Through partnership and an understanding of your vision, our experts create beautiful, functional, sustainable buildings and environments.
Ready for a project?
Let's connect. We want to hear more about your vision.