University of Rochester - Rochester, NY
O'Brien Residence Hall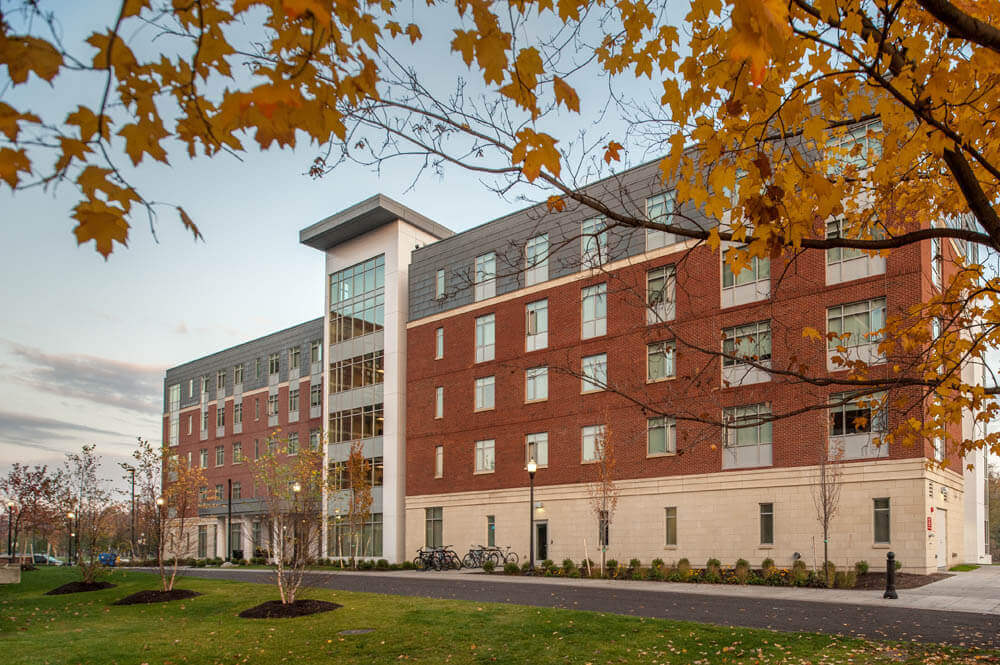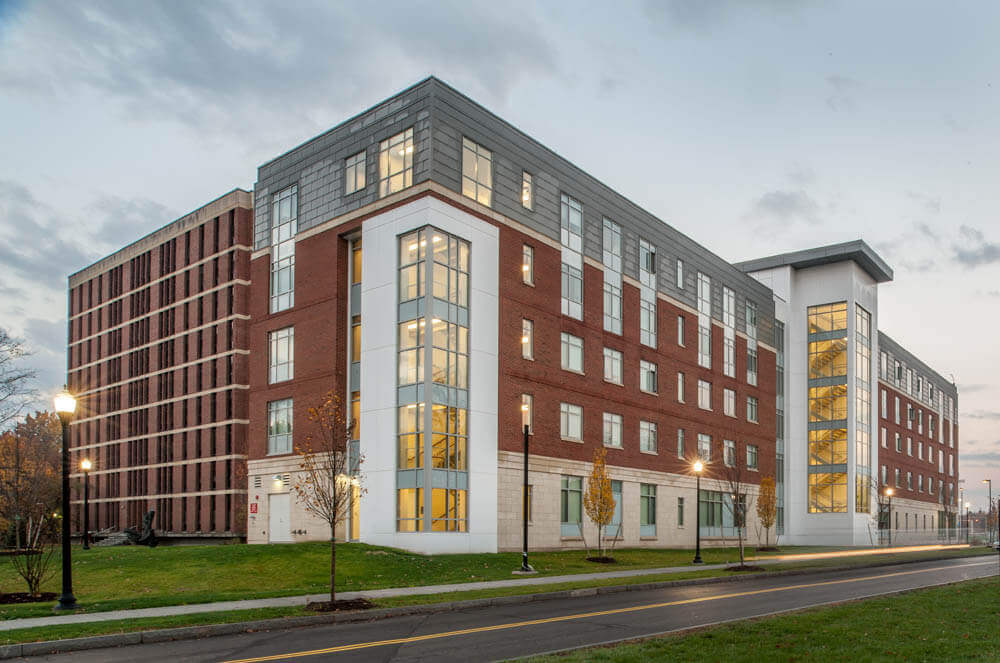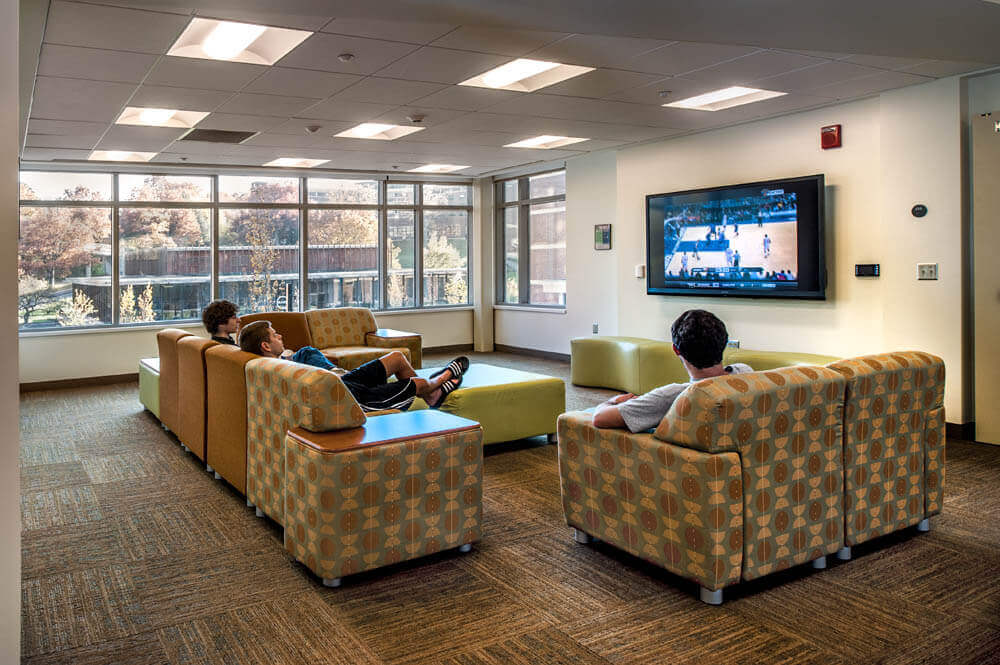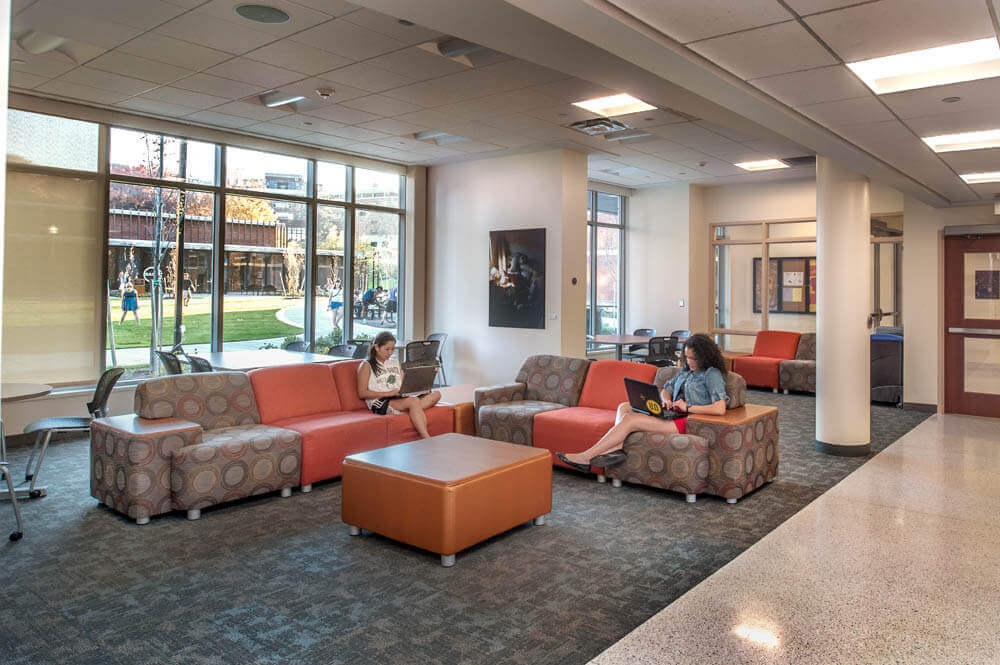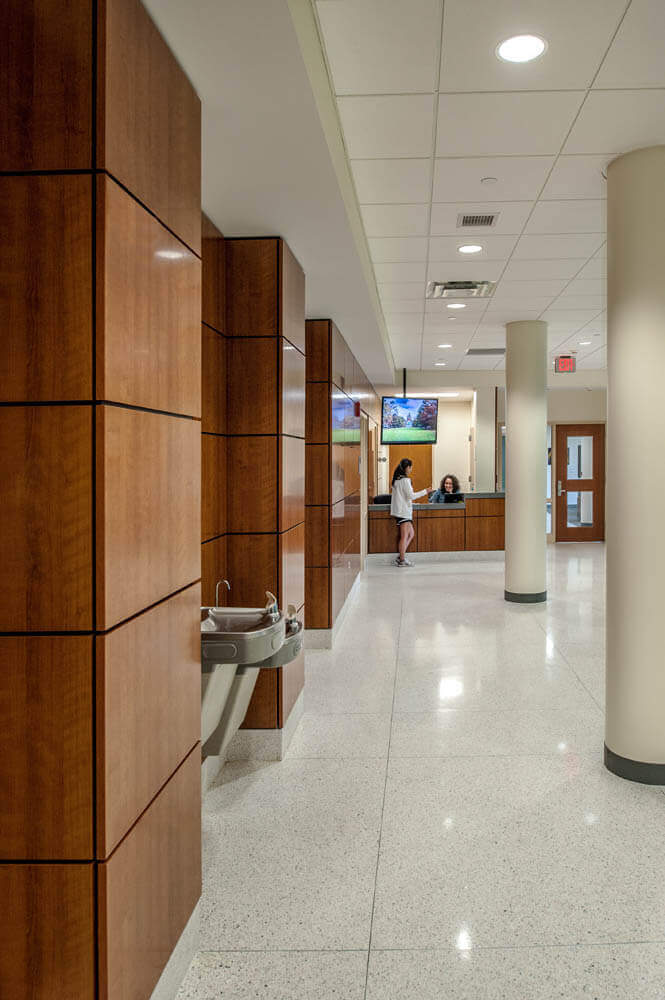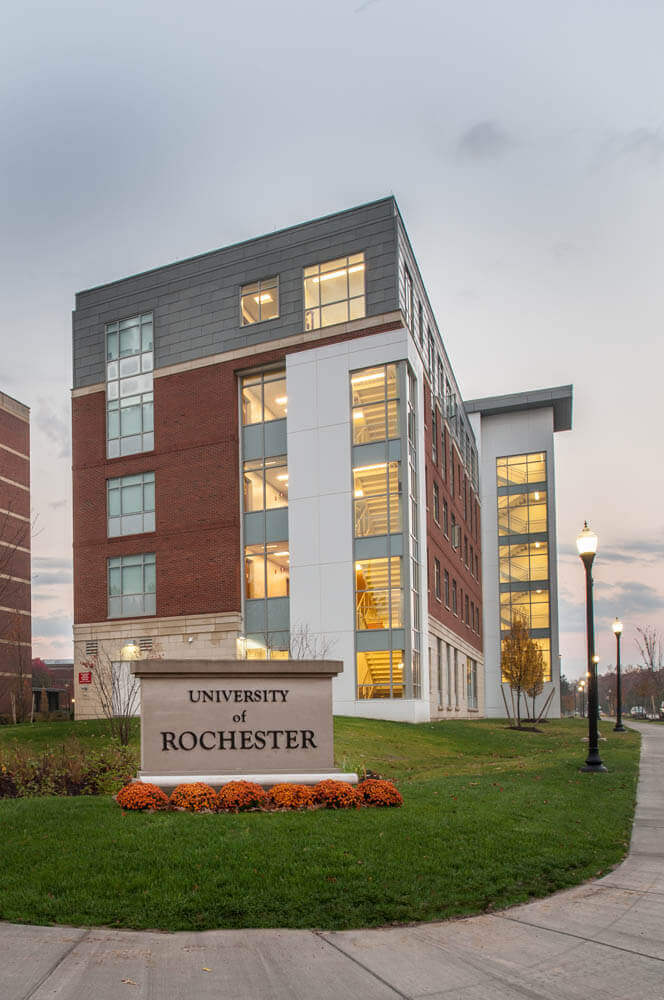 O'Brien Hall is located on the University's River Campus overlooking the Genesee River. It is designed to complement adjacent residential and academic buildings and establishes a new outdoor commons to support student interaction and planned activities.
A portion of the ground floor contains administrative spaces and rooms for campus-wide use, including conferencing, performing arts, and music rehearsal facilities. Upper floors accommodate student living through a collection of singles, doubles, and suites with a central lounge and study room on each floor.
The building attained LEED® Gold certification established by the U.S. Green Building Council (USGBC), with sustainable features that include maximization of natural daylight, vegetative roofing, low-emitting finishes, and individual controllability of lighting, heating, and cooling.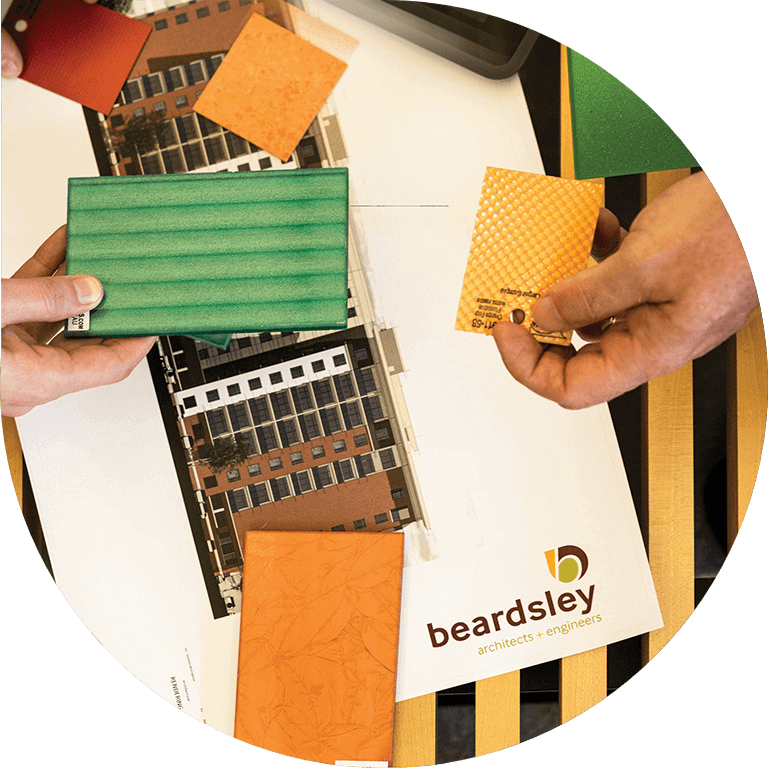 Care, transparency, and relationship building
Through partnership and an understanding of your vision, our experts create beautiful, functional, sustainable buildings and environments.
Ready for a project?
Let's connect. We want to hear more about your vision.