Canton, NY
Old Firehouse Renovation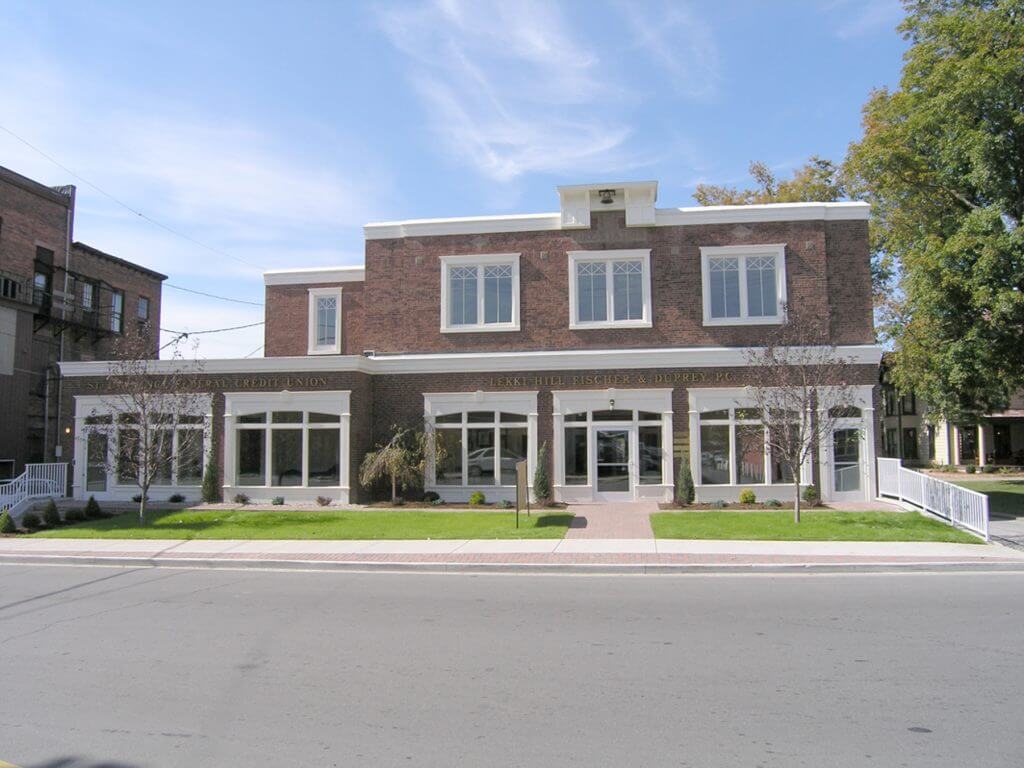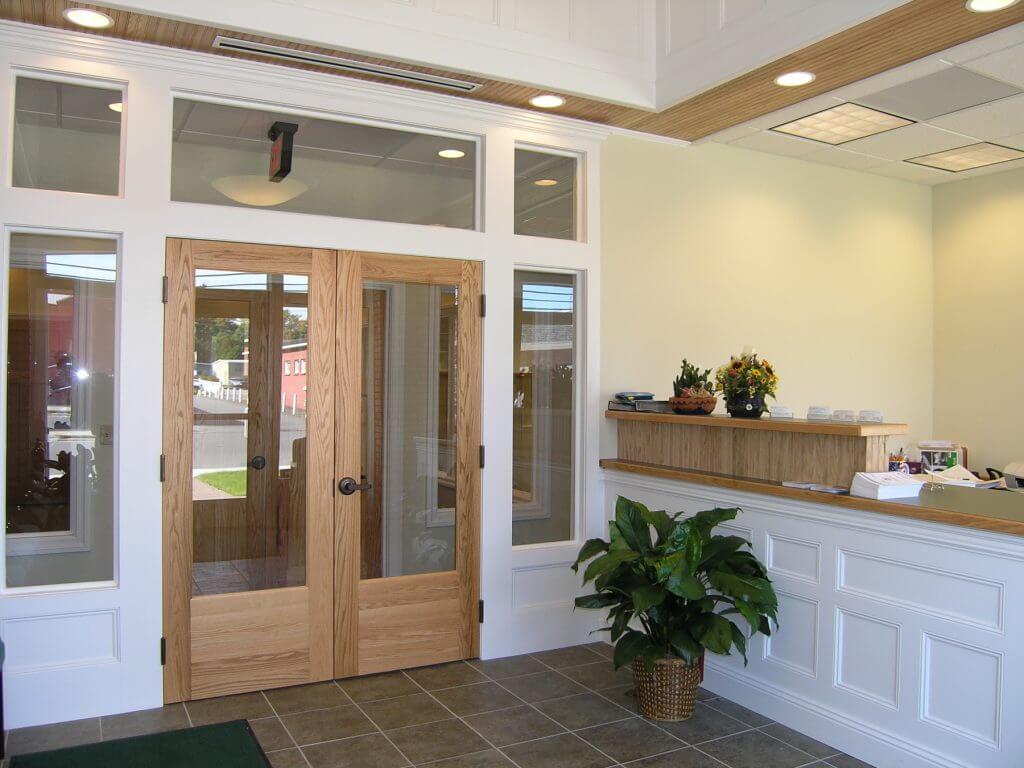 Beardsley Architects + Engineers' renovation of this historically significant masonry and steel fire house has brought life to its surroundings. With careful use and attention to the existing vernacular, this abandoned building has been renovated to house the St. Lawrence County Federal Credit Union and the Lekki, Fisher, Hill & Duprey Law Firm. The building renovation totaled 6,600 sq ft. Of this space, 5,000 sq ft is occupied by the law offices; the remaining 1,600 sq ft serves as a new branch location for the credit union.
Natural light floods through the large windows on the first floor that once served as bays for fire trucks. Interior finishes include custom woodwork, Victorian-style paneling, and reproduction light fixtures both inside and out. Total rehabilitation of all plumbing systems and toilet rooms was also required, along with the development of lobby areas on both floors.
The exterior of the building was treated with a special chemical finish on the bricks to bring them to one uniform color. In the front of the building, the parking lot was replaced with a sidewalk, landscaping, and green space. This not only provides a welcoming entry to the building but drastically improves the streetscape. In the back of the building a picnic area was created for downtown workers and residents to enjoy lunch or take a break from their activities.
Contact us to discuss how we can collaborate with you on your next project.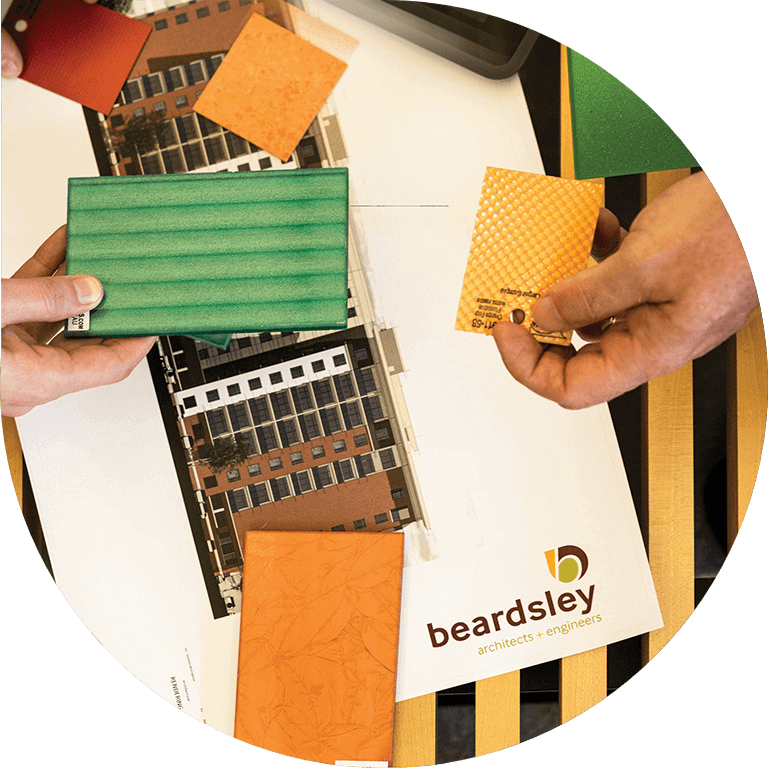 Care, transparency, and relationship building
Through partnership and an understanding of your vision, our experts create beautiful, functional, sustainable buildings and environments.
Ready for a project?
Let's connect. We want to hear more about your vision.