Skaneateles Central School District - Skaneateles, NY
Skaneateles High School/Middle School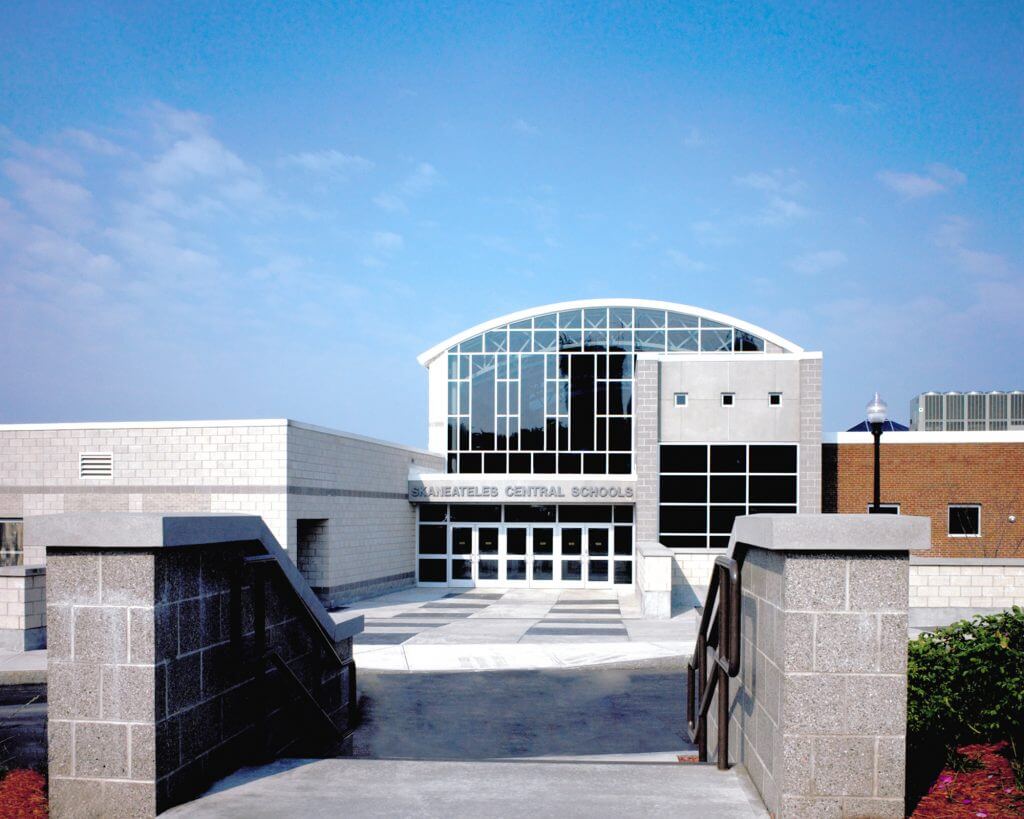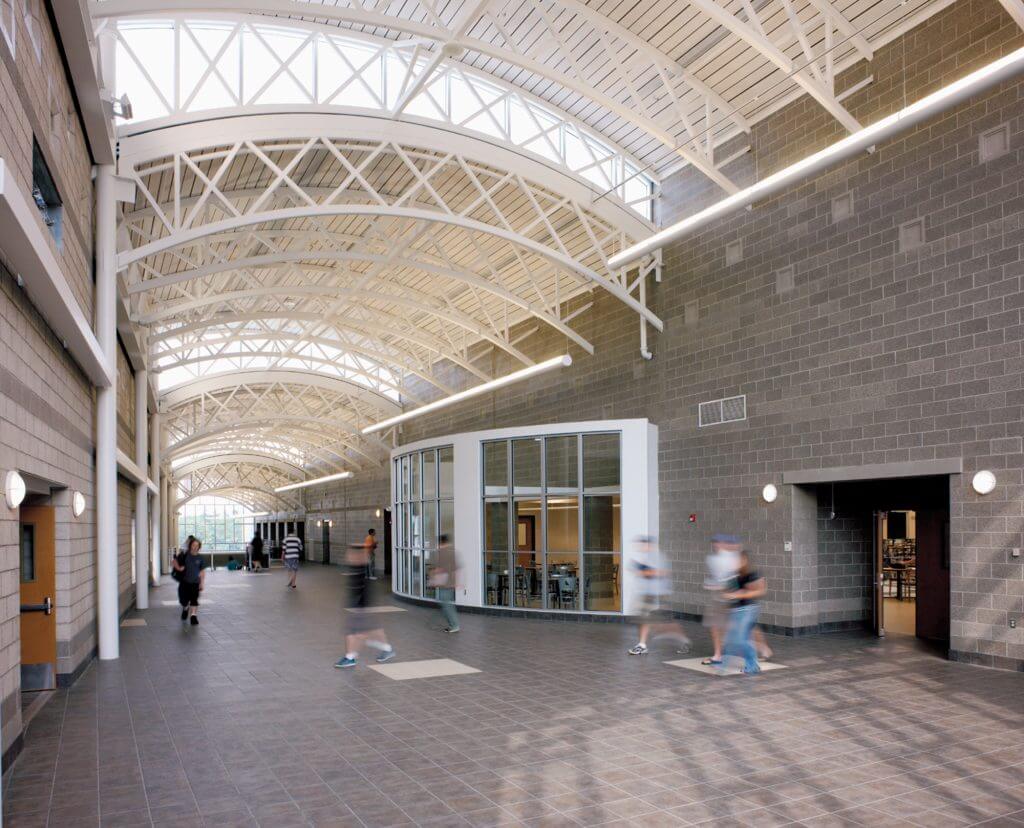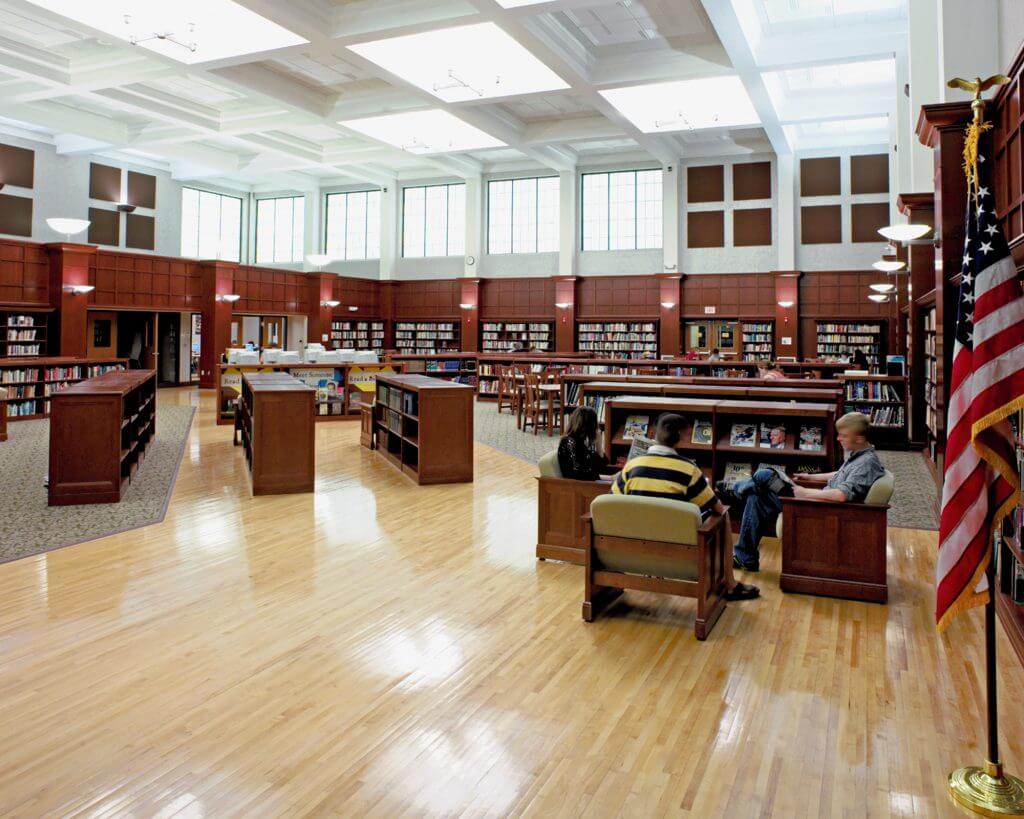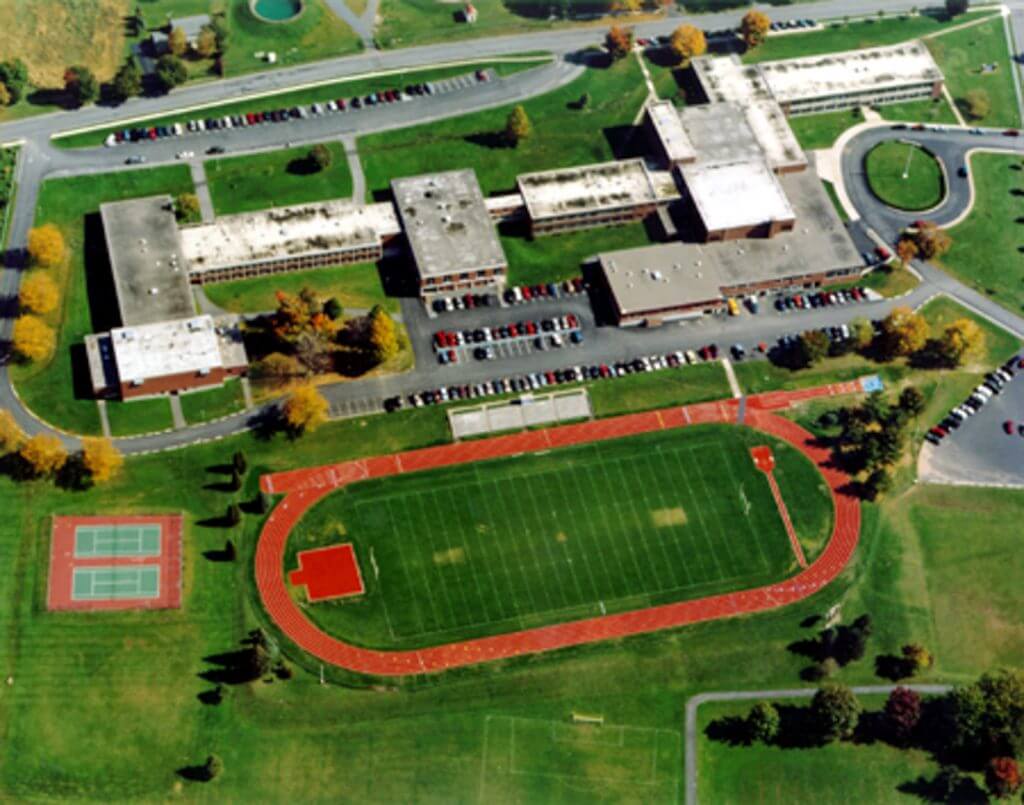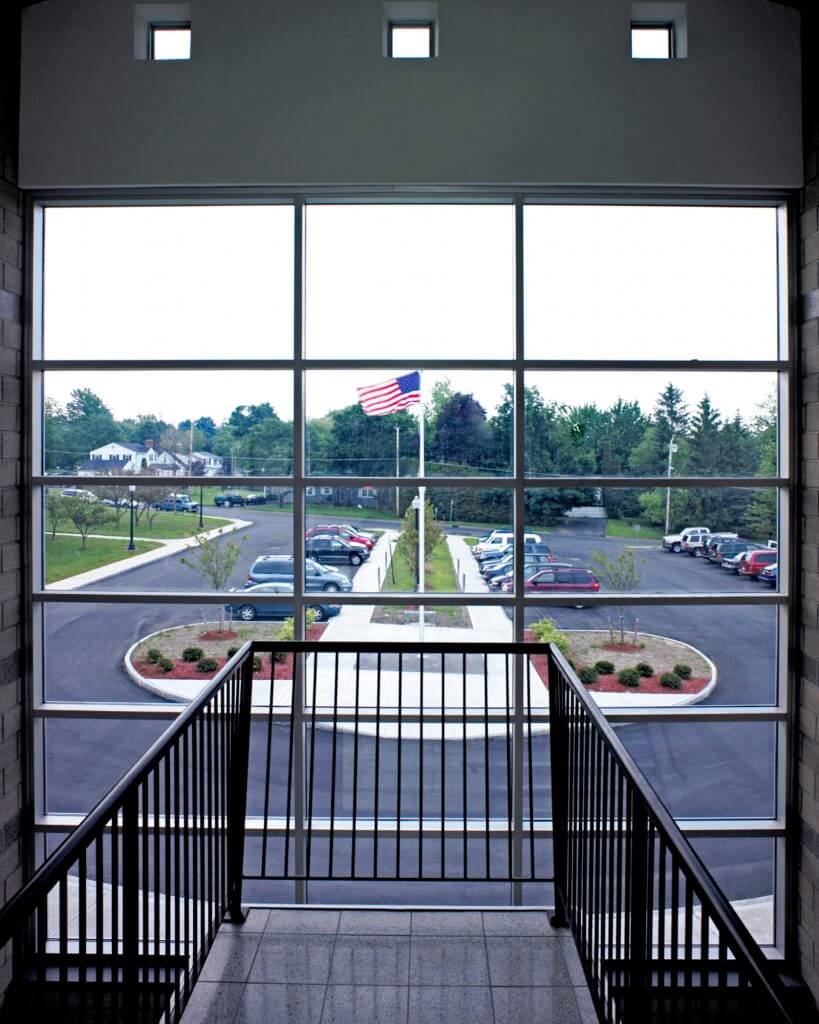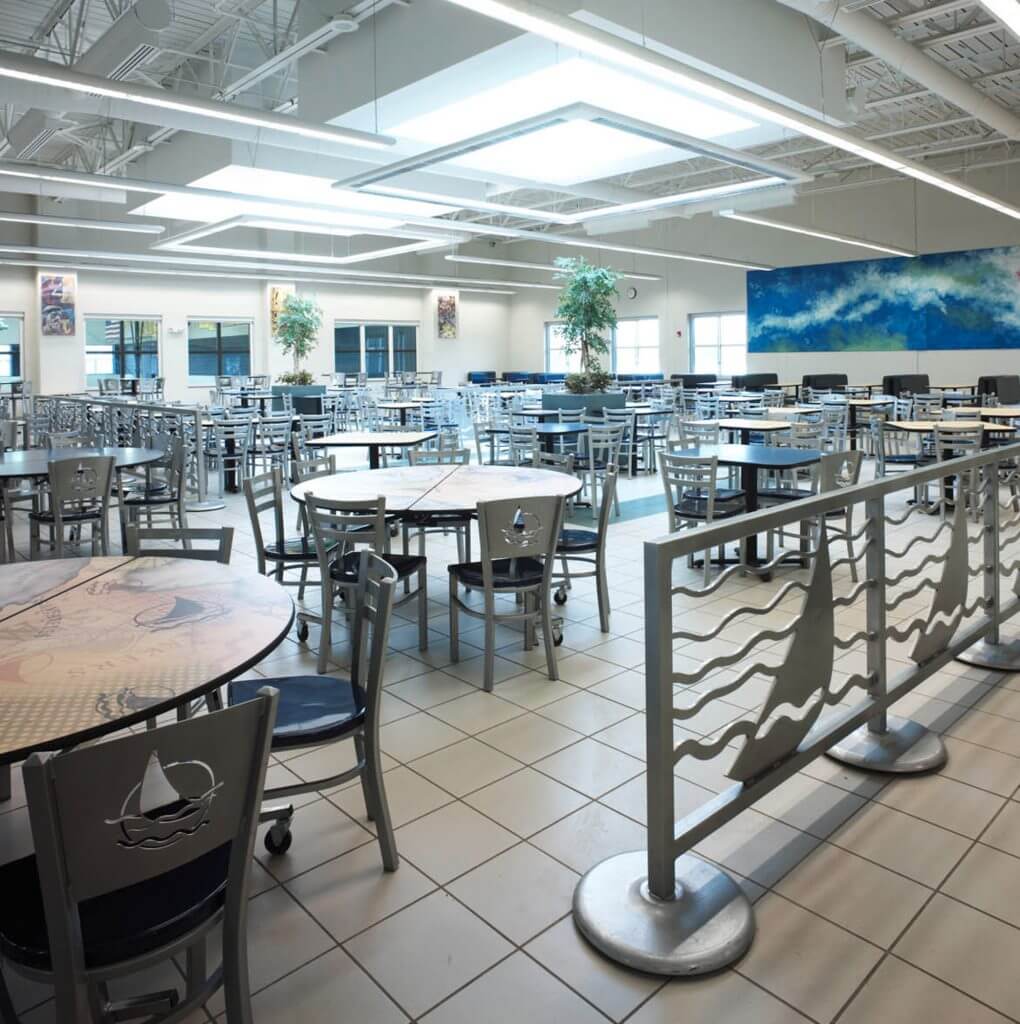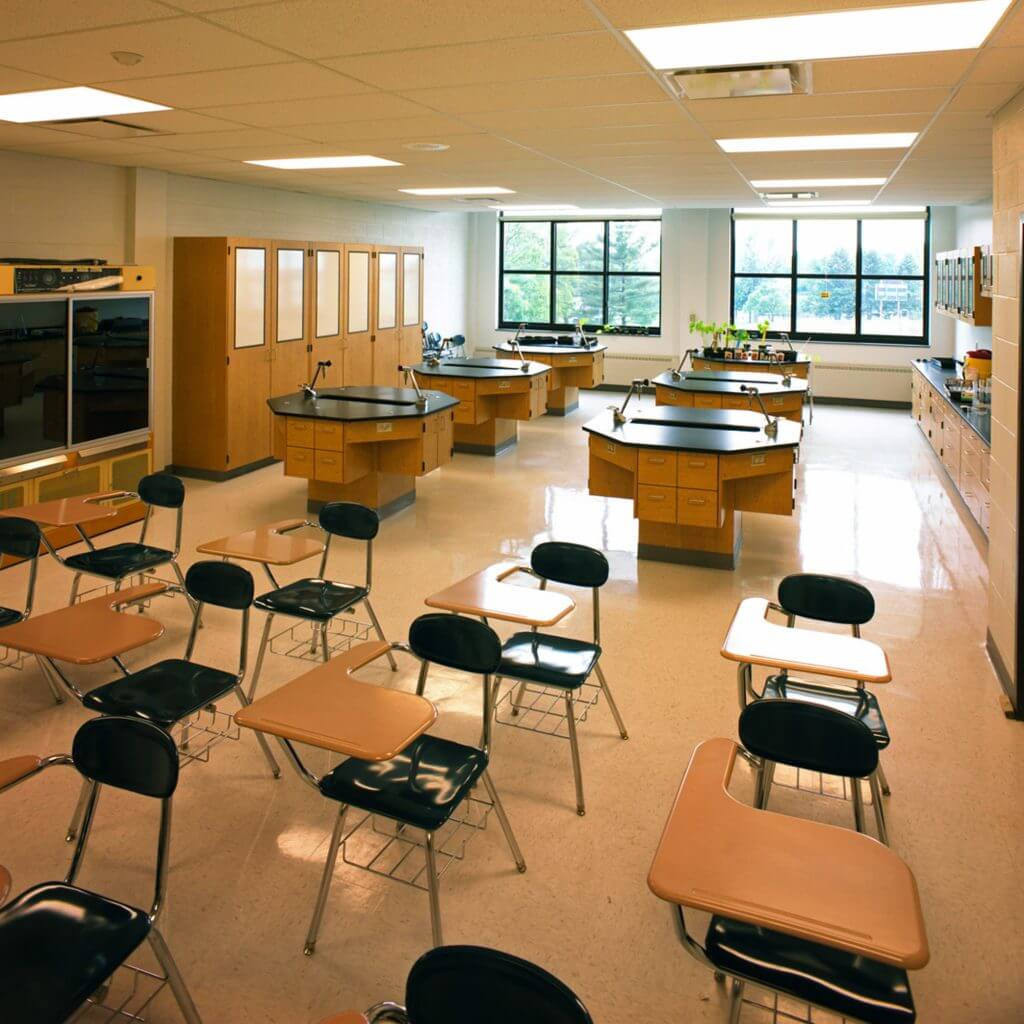 The Capital 2000 Construction Project consists of a campus-wide additions and alteration program centered around the creation of library learning centers at each of its facilities. At the Waterman Elementary School, a K-2 facility, additional classrooms, and alterations to the existing office administration areas are centered around the new elementary library learning center.
At State Street Elementary School, a 3-5 facility, the existing library learning center is complemented by a new cafetorium, music, and art areas, as well as the renovation of existing classroom spaces. The Middle School (a 6-8 facility), and the High School (a 9-12 facility) are united by a major building addition incorporating a new cafeteria/kitchen complex, gymnasium, physical education facility, and a central commons community space. Both the Middle School and the High School received new library learning centers, as well as classroom additions, renovations to existing classrooms, and new main office and administrative areas.
The project goal is to position the District to continue to pursue academic excellence through the enhancement of information technology, an integrated learning center environment, and to support the increased community use and participation. The project also includes provisions for a new District Office and renovation to the recently vacated Bus Garage complex facility.
Contact us to discuss how we can collaborate with you on your next project.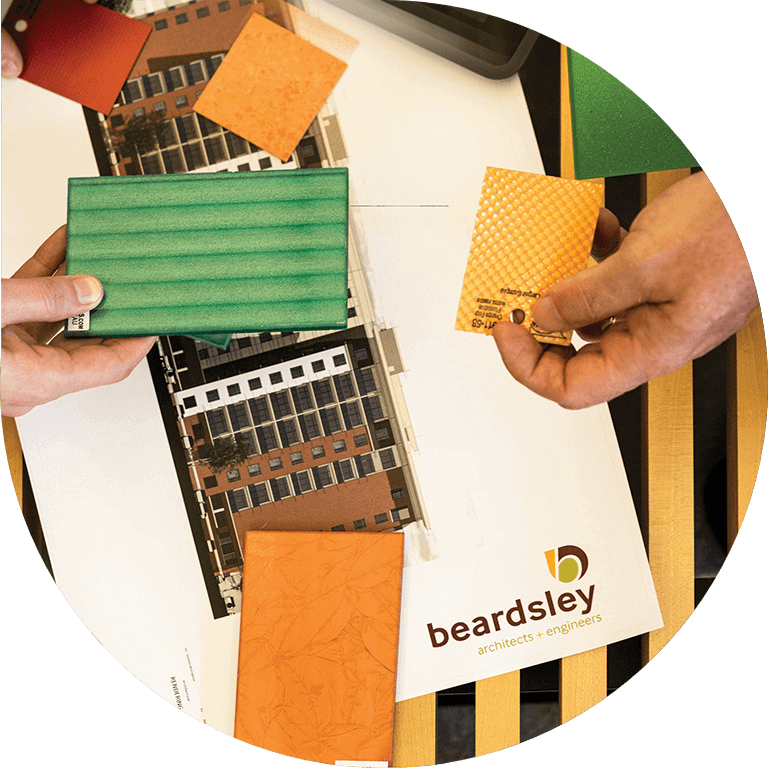 Care, transparency, and relationship building
Through partnership and an understanding of your vision, our experts create beautiful, functional, sustainable buildings and environments.
Ready for a project?
Let's connect. We want to hear more about your vision.