Southwick Beach State Park - Henderson, NY
Dune Restoration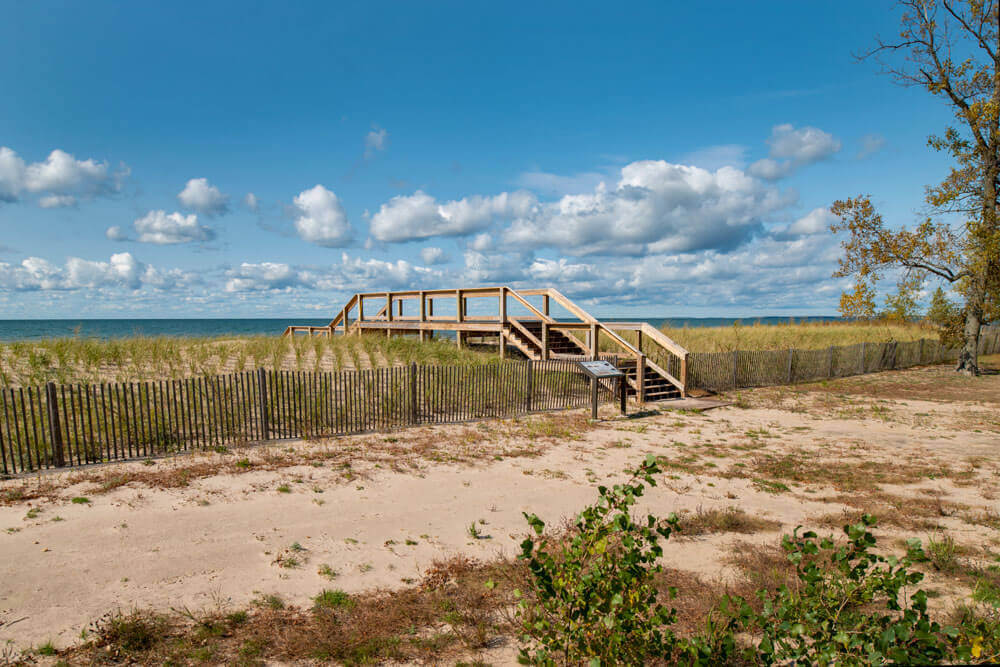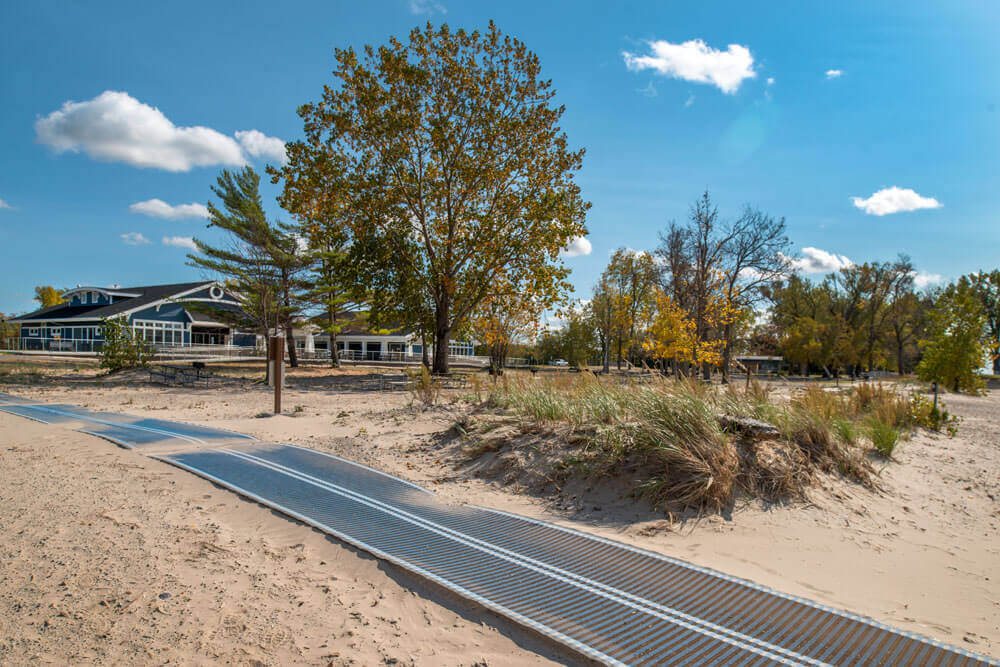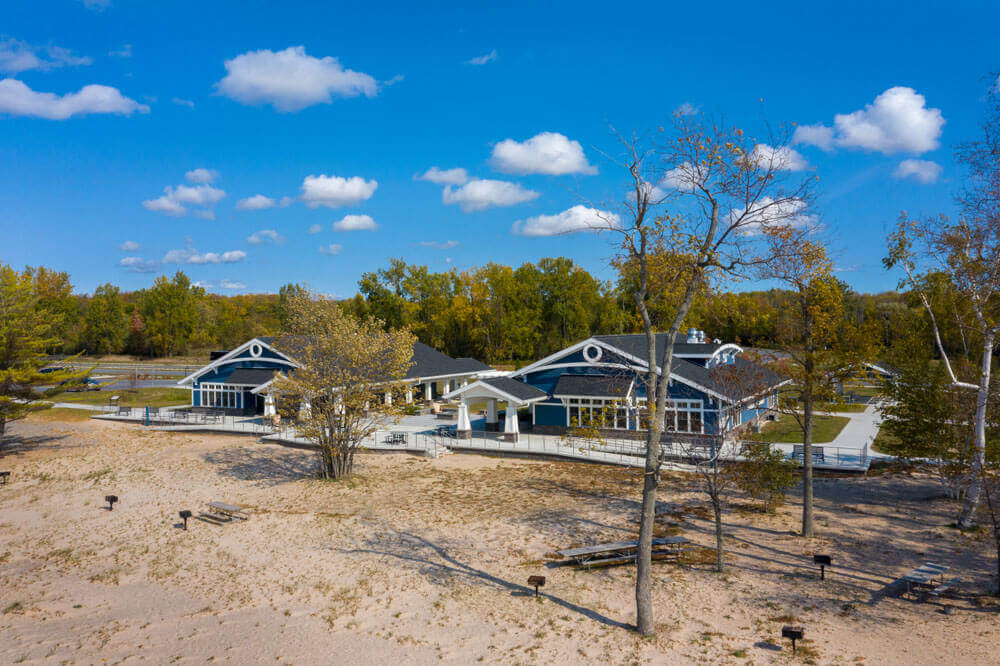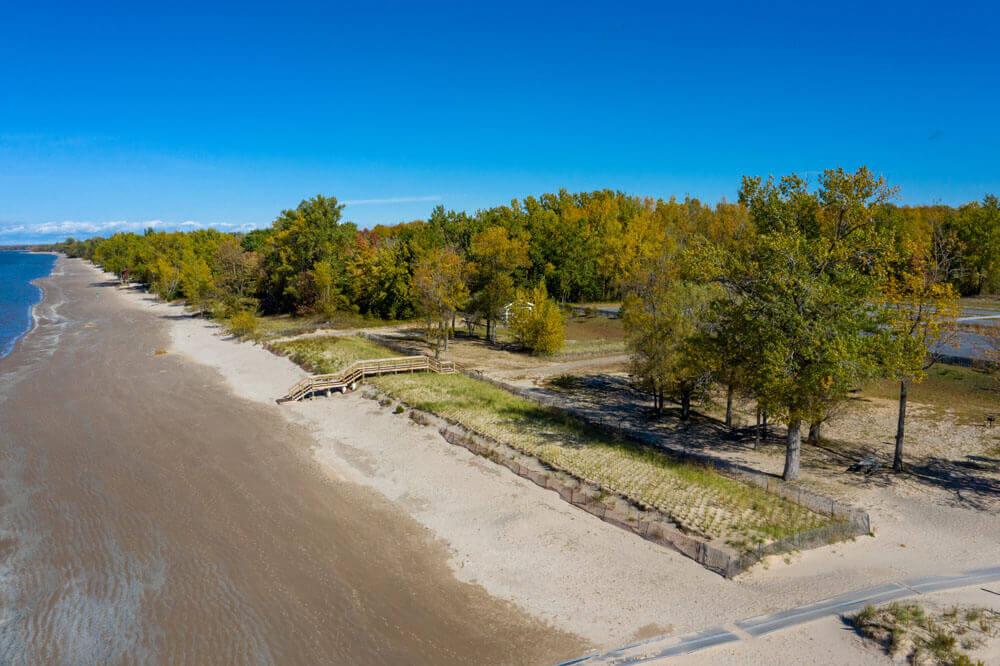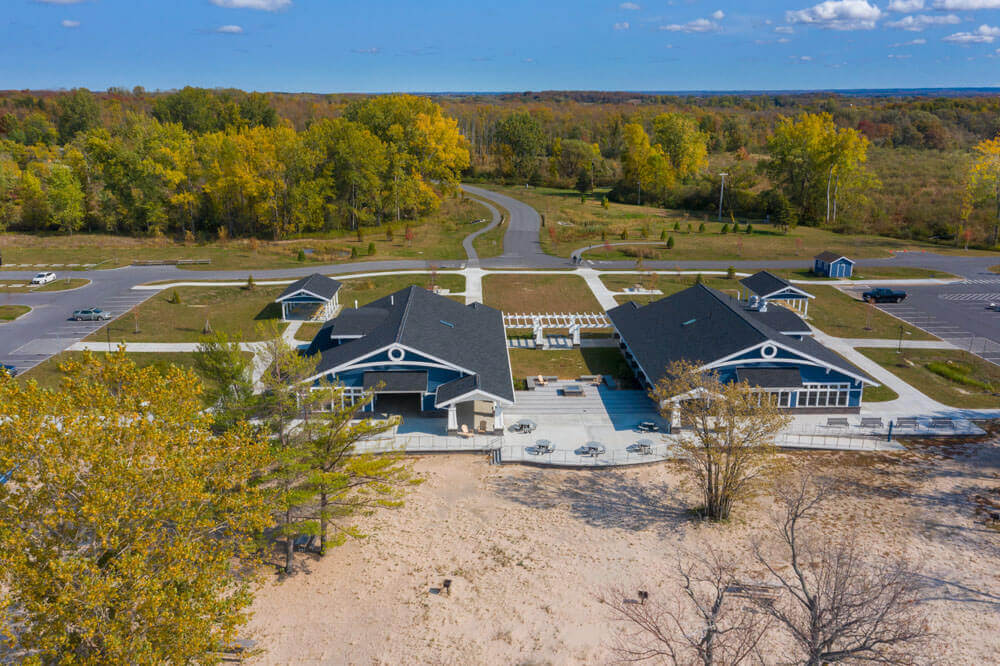 Located on the eastern shore of Lake Ontario, Southwick Beach State Park has historically experienced high winds and significant wind-blown sand erosion which has contributed to the degradation of the existing beach parking area and adjacent freshwater wetland system. The project was intended to mitigate the potential for erosion and improve water quality through implementation of innovative practices to manage stormwater runoff. A key component to this strategy was securing funding through the NYS Environmental Facilities Corporation, Green Innovation Grant Program. Beardsley assisted with the grant application and coordination of the grant during design and construction.
Specific design elements include rehabilitation of the beach sand dune system to minimize wind erosion and potential flood damage and use of permeable pavement systems and grass overflow parking areas to minimize paved surfaces and promote stormwater infiltration. Approximately 1,400 feet of park roadway was reconstructed and realigned, three parking areas were developed, an 850-foot bicycle/pedestrian trail was added, and a culvert system was developed to connect to adjacent freshwater wetland systems to provide hydraulic balance and safe wildlife passage.
Contact us to discuss how we can collaborate with you on your next project.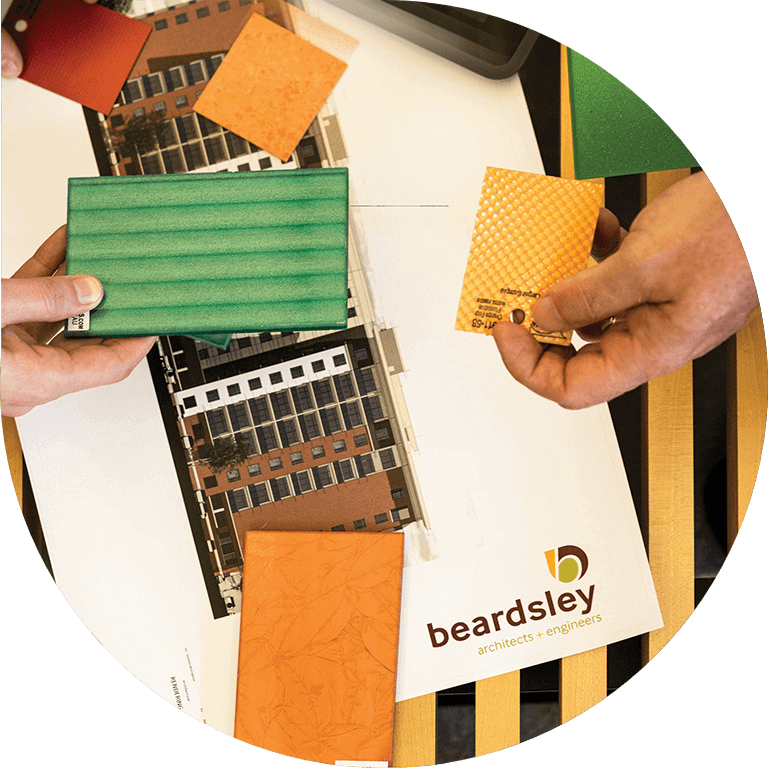 Care, transparency, and relationship building
Through partnership and an understanding of your vision, our experts create beautiful, functional, sustainable buildings and environments.
Ready for a project?
Let's connect. We want to hear more about your vision.