Town of Stockholm, NY
Office and Court Building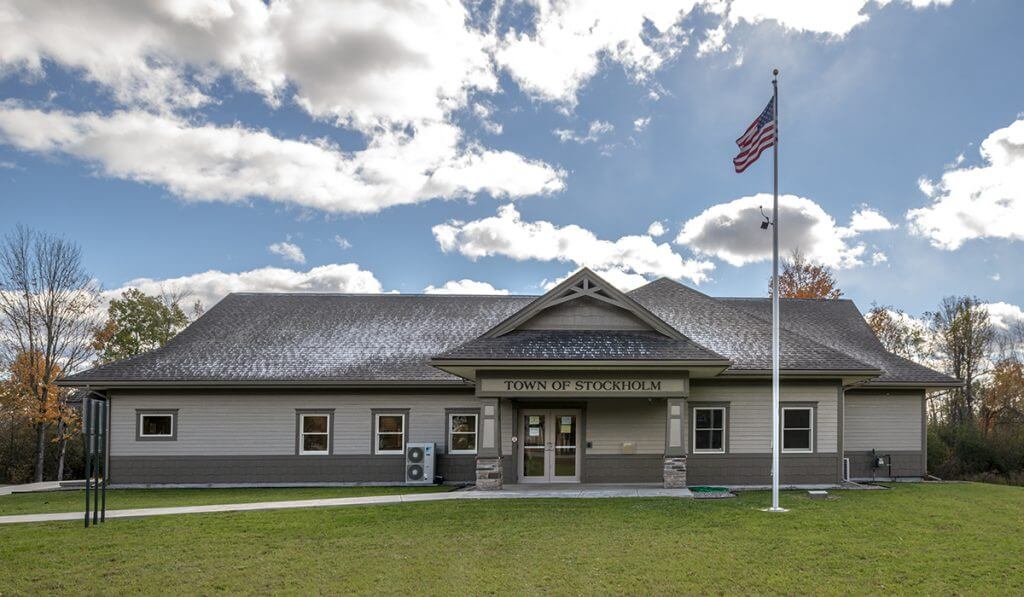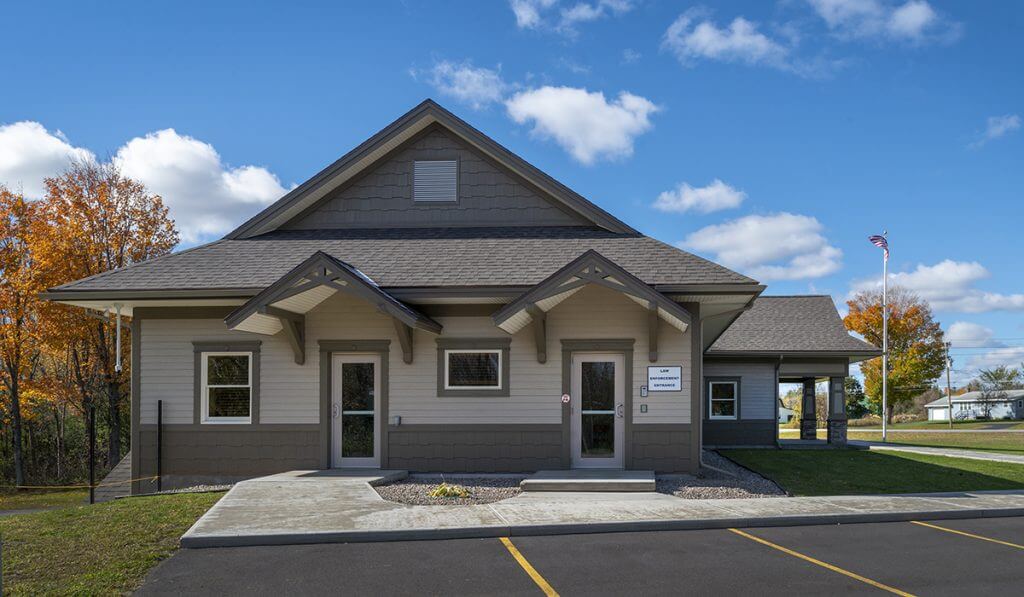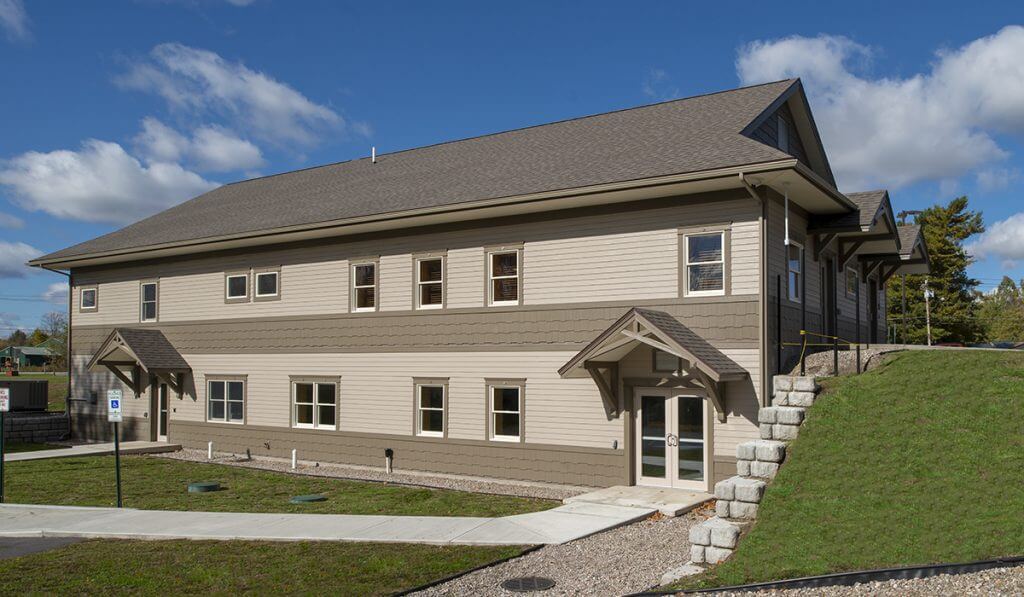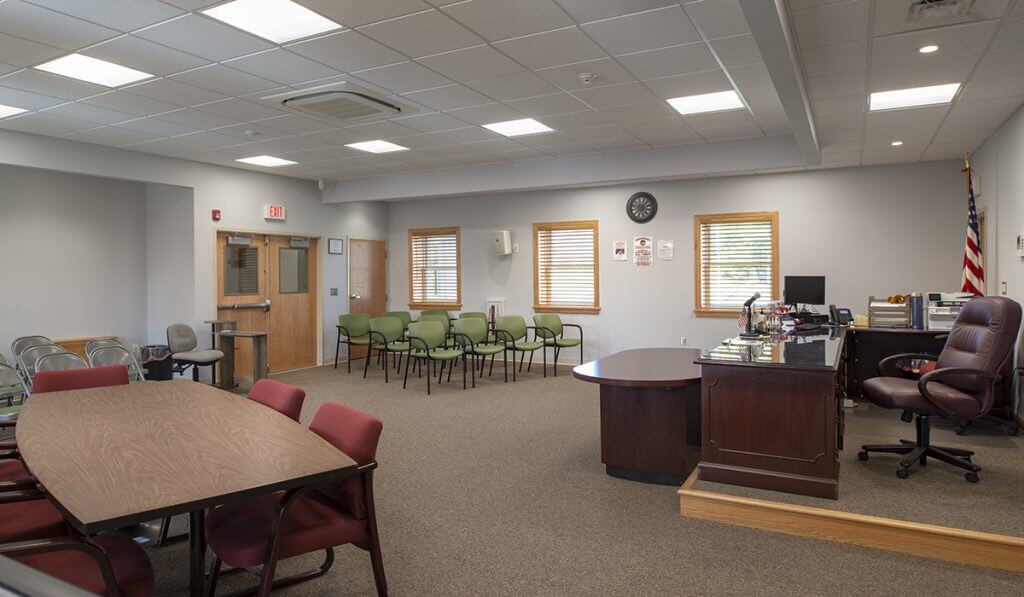 The Town of Stockholm's existing Town Hall building dates from the mid-20th century and, though it served the Town well during its life, no longer met the present and future needs of the Town. The Town wished to construct a new 7,072 SF Town Hall and asked Beardsley to provide Architectural/Engineering Services for the project. The new building includes:
Space for Town Offices including Clerk, Supervisor, Highway Superintendent, Tax Assessor, Building Code Inspector
Space for meetings for Town Board, Planning Board and Zoning Board and community events
Space for the Town Court
Space for the Historical Association climate controlled documents
Space for a "Community Kitchen" for future expansion
Parking for 32 vehicles
In addition, the Town sought to incorporate sustainable concepts into the building and make it as energy efficient as practical. For example, a radiant floor heating system was installed as part of this initiative. In order to accomplish these sustainability goals, the Town sought to take advantage of additional funding and financing assistance available for this project and received funding from the US Department of Agriculture.
To accommodate the new building, the municipal sewer needed to be extended to the existing site. Site elements were limited to those needed to serve the building. Site challenges included high ground water, bedrock, and an existing buried structure that needed to be avoided.
Beardsley provided design and construction documents for this project including a stormwater pollution prevention plan (SWPPP) and New York State Department of Transportation (NYSDOT) construction permit for project improvements.
Contact us to discuss how we can collaborate with you on your next project.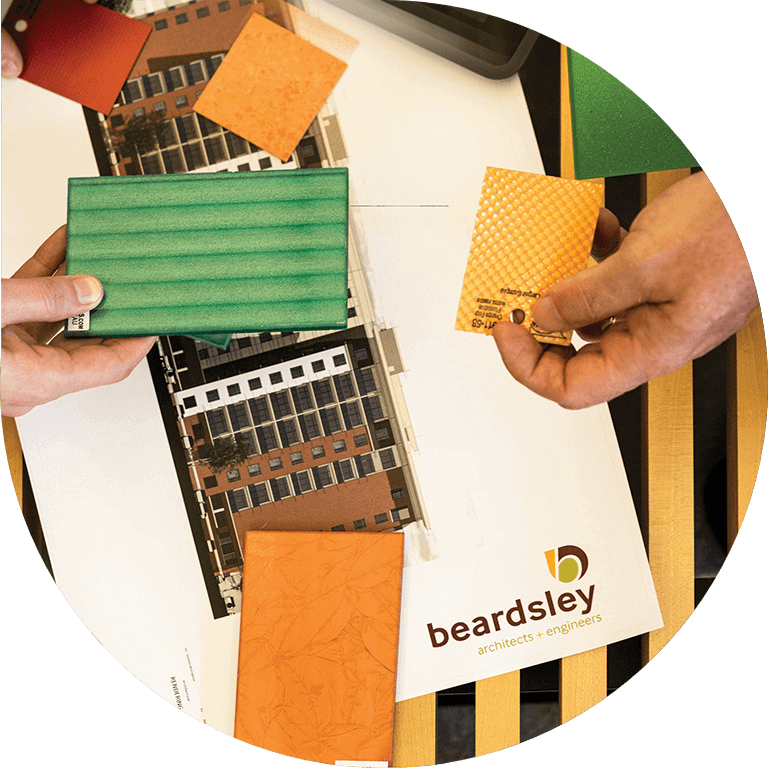 Care, transparency, and relationship building
Through partnership and an understanding of your vision, our experts create beautiful, functional, sustainable buildings and environments.
Ready for a project?
Let's connect. We want to hear more about your vision.