Hogansburg, NY
Sunrise Acres Senior Housing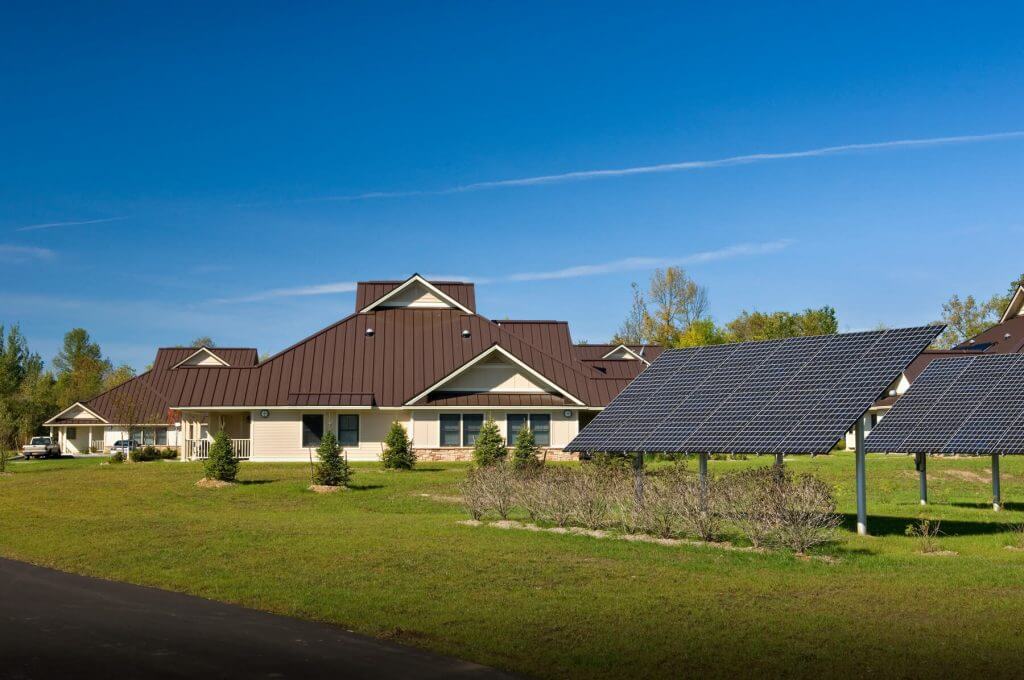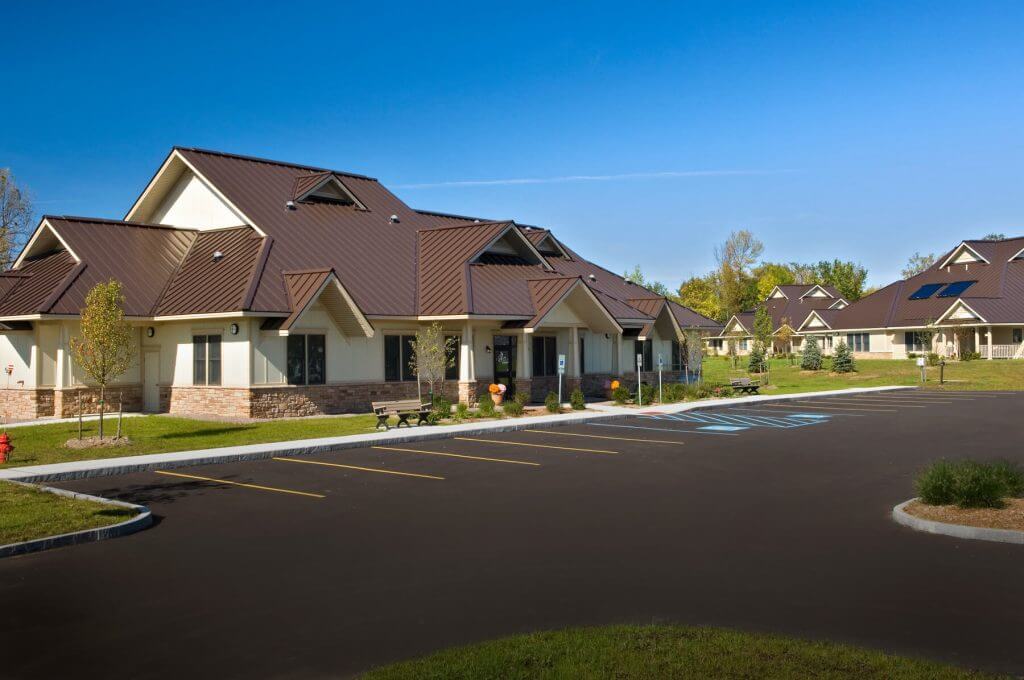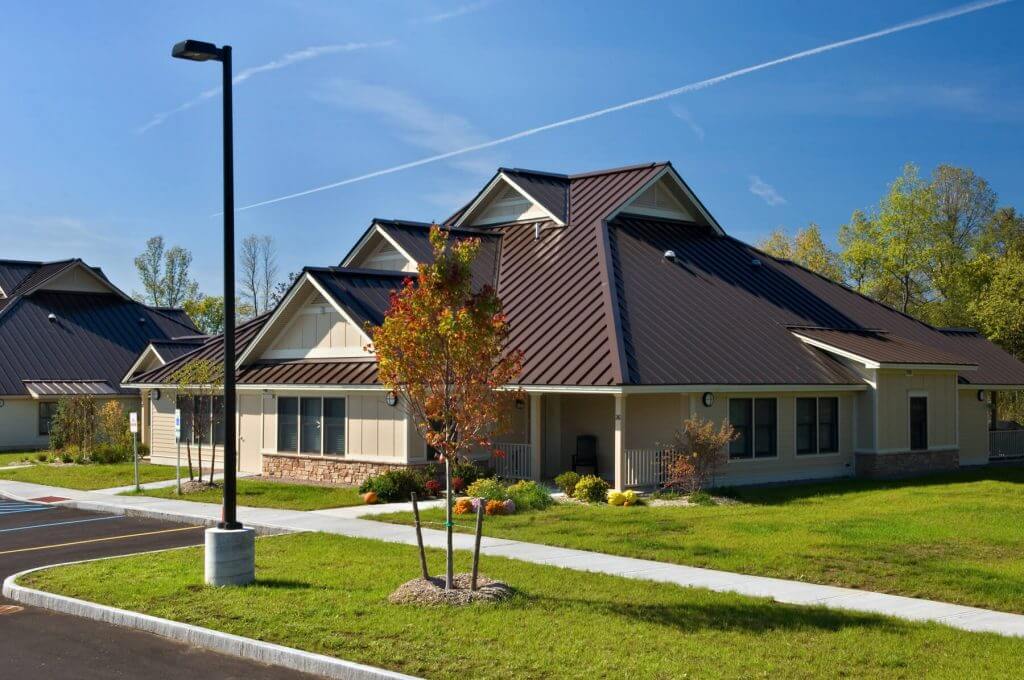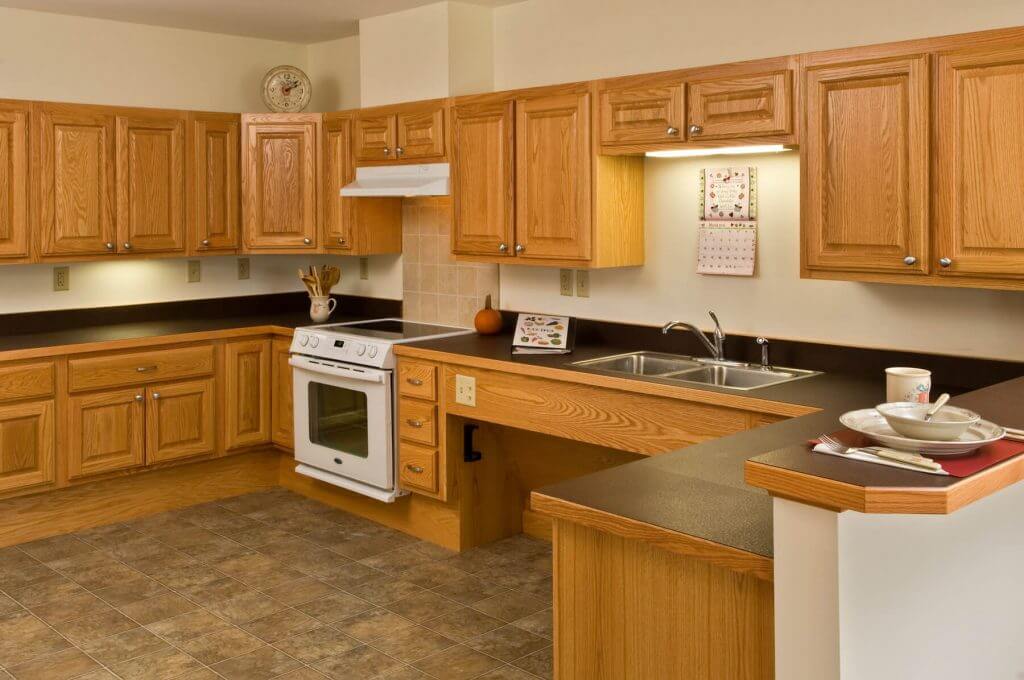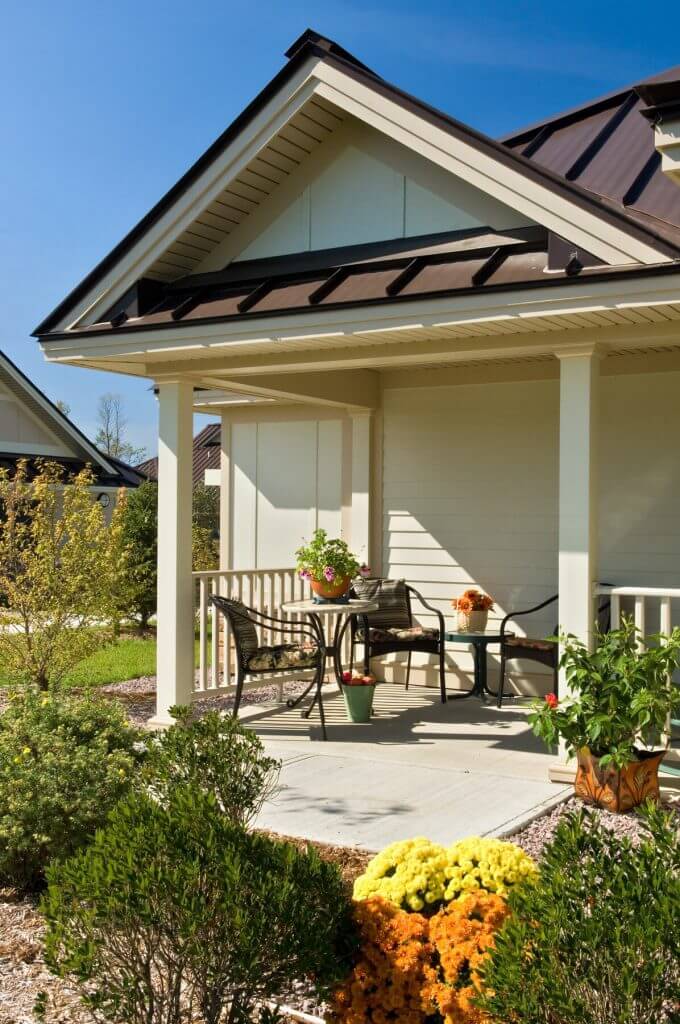 Recognizing an increasing need for affordable senior citizen housing, the Akwesasne Housing Authority sought to expand their existing senior living community with the addition of twenty new apartments. The overarching goal of the project was to provide inviting homes for residents that enhance the quality of life while incorporating meaningful sustainable design elements that will serve the community over the long term.
With community interaction and active resident lifestyles in mind, the site development was configured to create a community 'streetscape' with a centrally located community building and a series of sidewalk walking loops with seating at regular intervals. A community pavilion overlooking adjacent wetlands and wooded areas provides a location for community events and entertainment. Eventual plans include construction of a walking trail/boardwalk loop through the undeveloped portions of the site to increase resident connection with the natural world and provide additional opportunities for exercise.
Each of the five residential buildings contains four, two bedroom apartments with individual entrances through private covered porches. The open floor plan includes combination living and dining spaces and a comfortable kitchen; multiple solar day lighting tubes provide natural light to interior spaces such as the kitchen and bathrooms and reduce the need for artificial lighting, reducing energy consumption. Using exterior bearing wall construction with insulated concrete forms (ICF), a robust structure was achieved with a high efficiency energy envelope.
Significant energy savings are also achieved through the use of on site, photovoltaic power generation and ground source geothermal heating and cooling. In addition, each of the apartment buildings has roof-mounted solar hot water generation system to provide hot water to each apartment. A closed loop geothermal system was provided on the project and serves to both heat the buildings during the winter months and cool the buildings during the summer.
With careful programming and funding from a variety of sources including the U.S. Department of Housing and Urban Development's Indian Housing Block Grant program, the American Recovery and Reinvestment Act of 2009 and reserve funds from the Authority, the project became a reality.
Contact us to discuss how we can collaborate with you on your next project.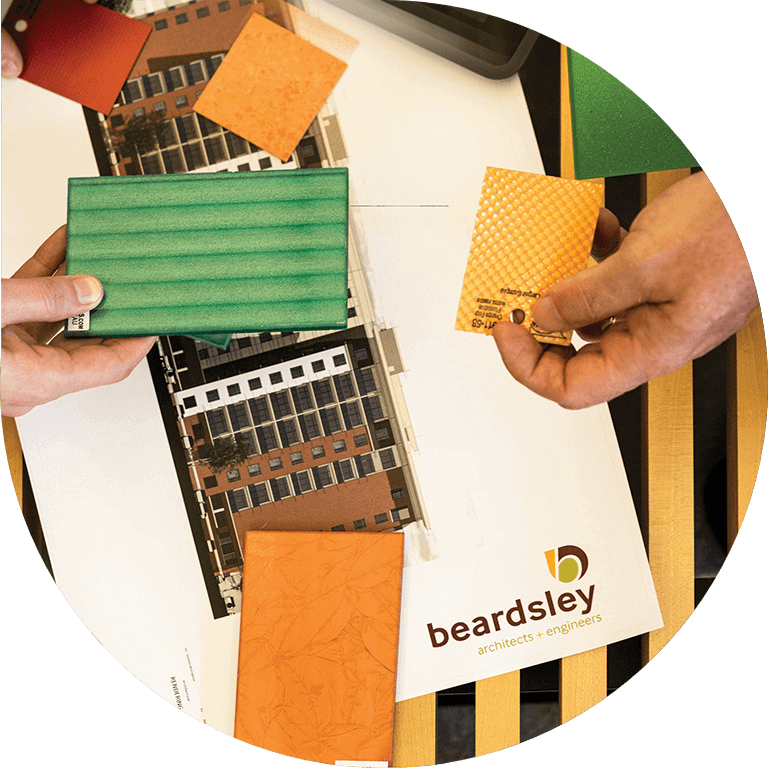 Care, transparency, and relationship building
Through partnership and an understanding of your vision, our experts create beautiful, functional, sustainable buildings and environments.
Ready for a project?
Let's connect. We want to hear more about your vision.