Richmond, VA
Terraces at Manchester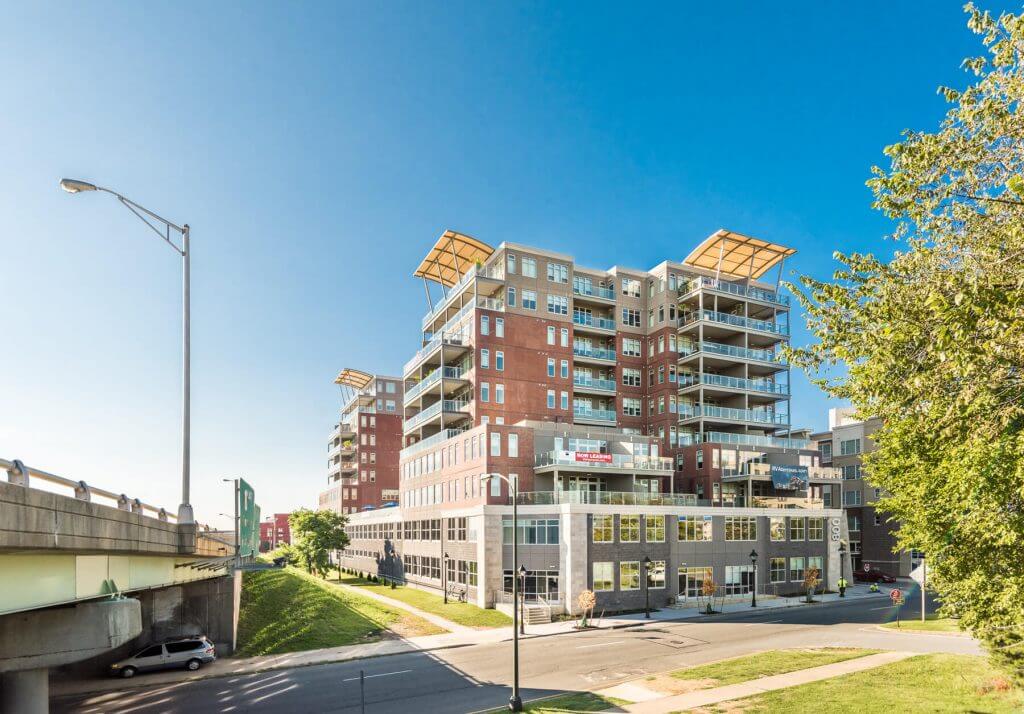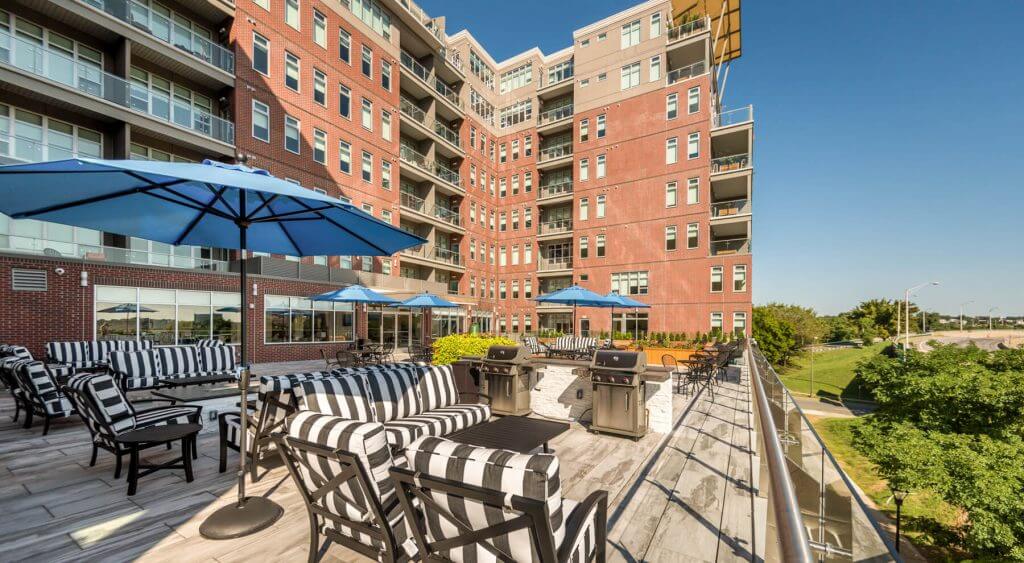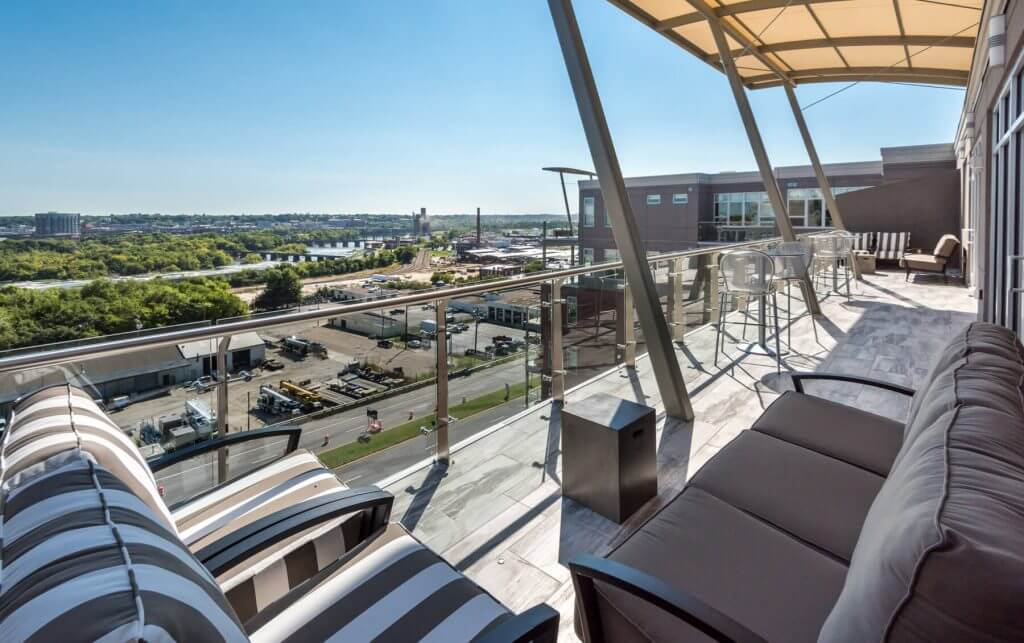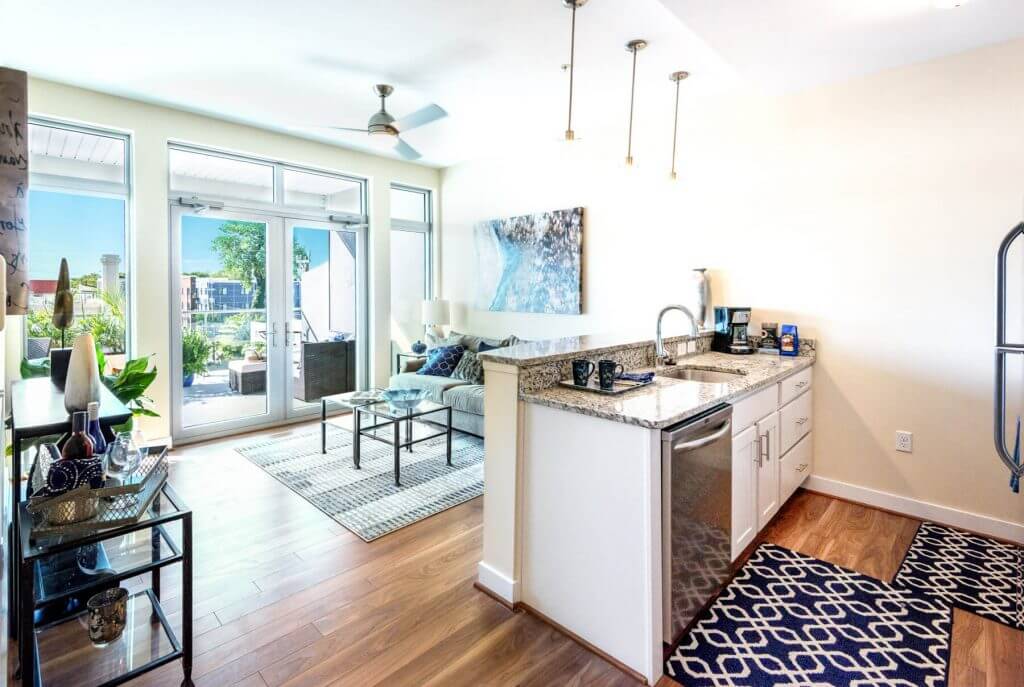 The Terraces at Manchester is a new 10-story apartment building located in Old Manchester, near the James River and directly south of the city of Richmond, VA. Apartments open to spectacular views of the river and downtown Richmond. A mix of one and two-bedroom apartments is augmented by amenities: pool, hot tub, fitness center, a fifth-floor dog walk area, and a tenth floor sky lounge. A large third floor open terrace in the center of the building features a gathering place for residents to enjoy an evening outdoors, spend time with friends and family, and get to know their neighbors. An enclosed parking garage provides residents with a place to safely park their vehicles.
Together with developer-builder partners and in collaboration with a team of consultants from the Richmond and Norfolk area, Beardsley provided architectural and structural engineering services through design and construction of the complex. Challenged with a constricted site, zoning restrictions, and an aggressive construction schedule, the design-build team used a fast-track approach to design and execution of the project. While a two-story cast-in-place parking structure was in construction, a metal stud bearing wall system was manufactured off site and readied for delivery to the job site. Careful coordination between the structural design and architectural detailing was critical to the project's success and to meeting scheduling targets.
Many residents now settling in the Old Manchester area will look to the Terraces at Manchester as a quality housing option, with an abundance of services within, and its proximity to nearby river parks and neighborhood amenities.
Contact us to discuss how we can collaborate with you on your next project.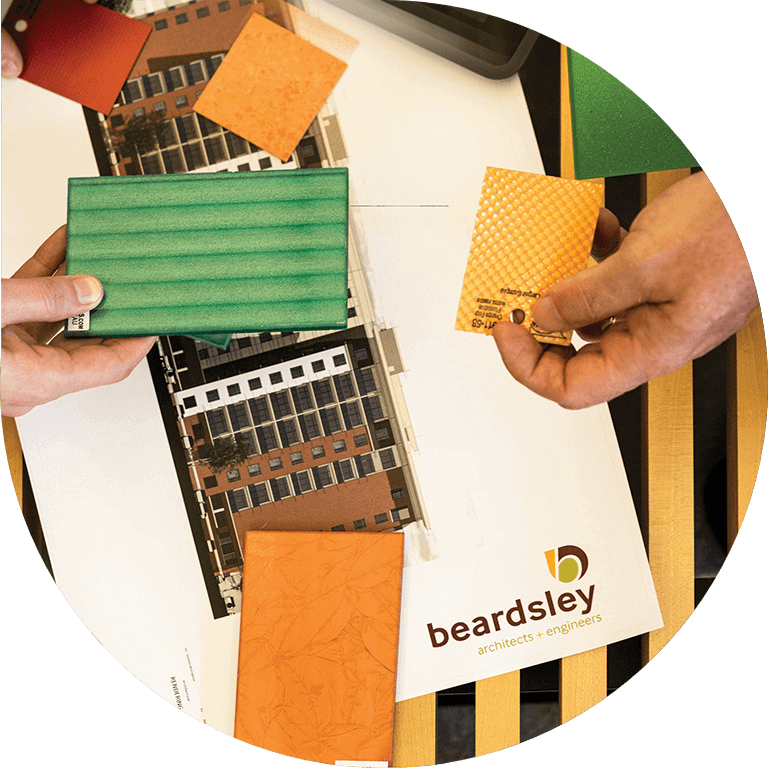 Care, transparency, and relationship building
Through partnership and an understanding of your vision, our experts create beautiful, functional, sustainable buildings and environments.
Ready for a project?
Let's connect. We want to hear more about your vision.