Verona Beach State Park - Verona Beach, NY
Bathhouse, Concession Building and Pavilion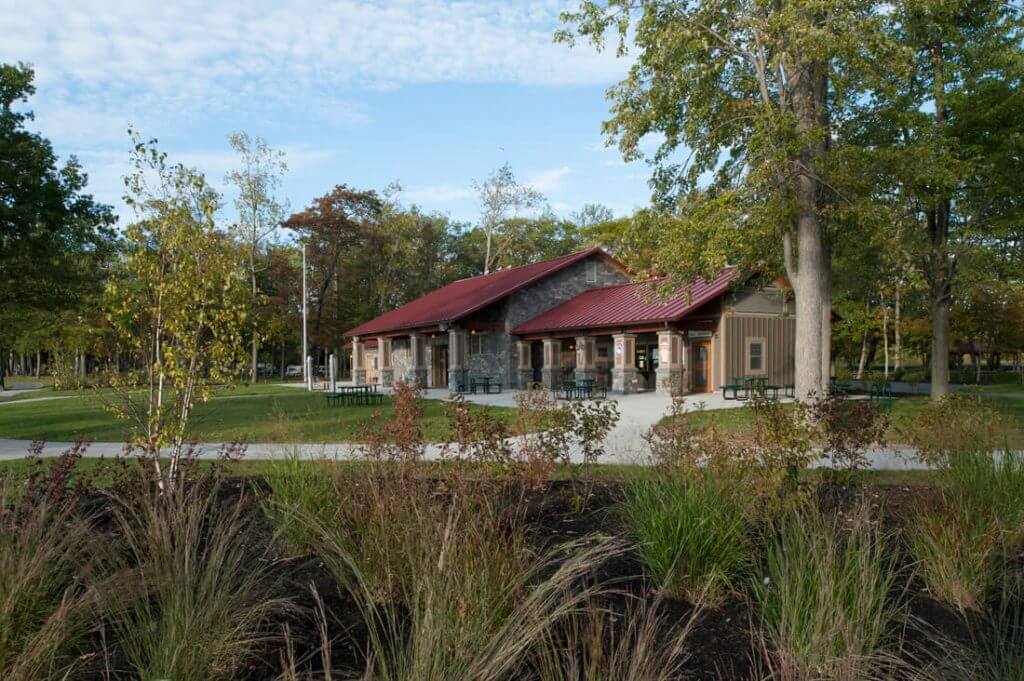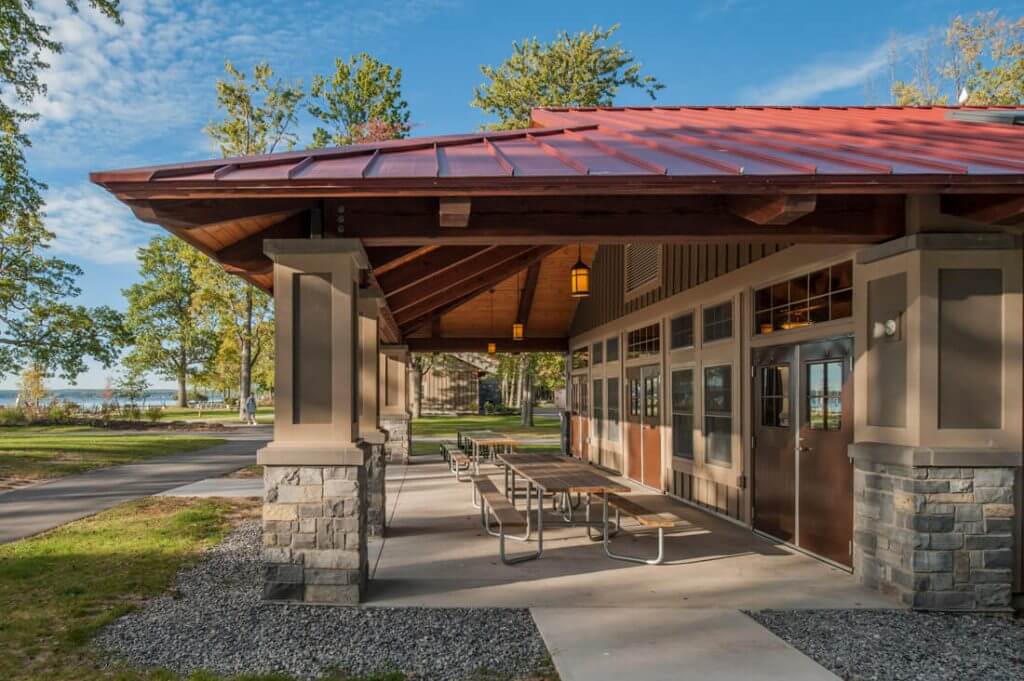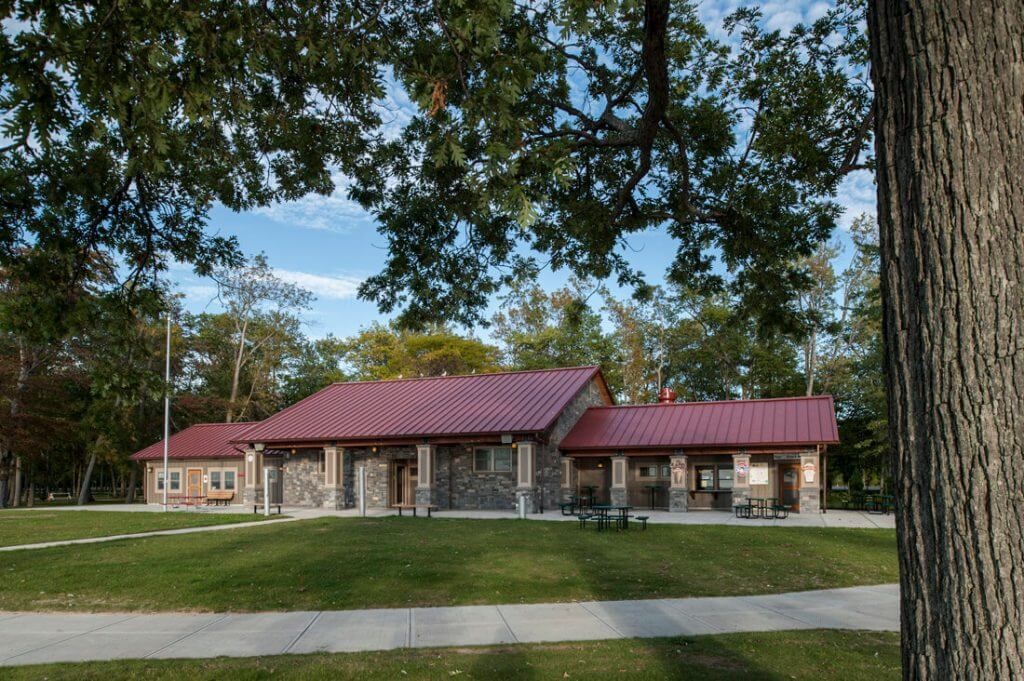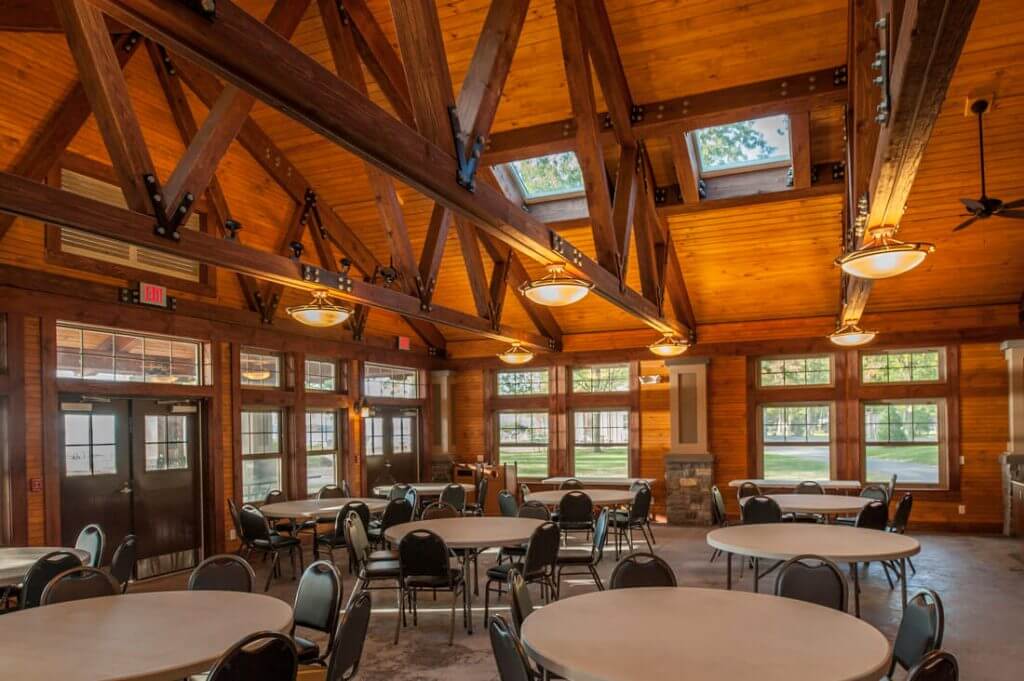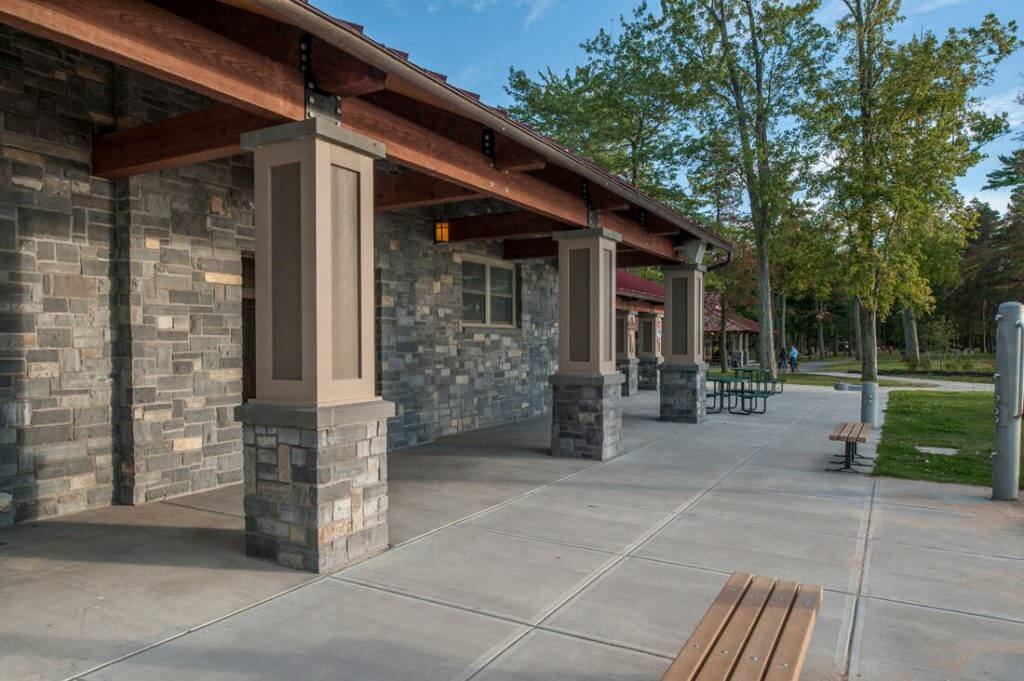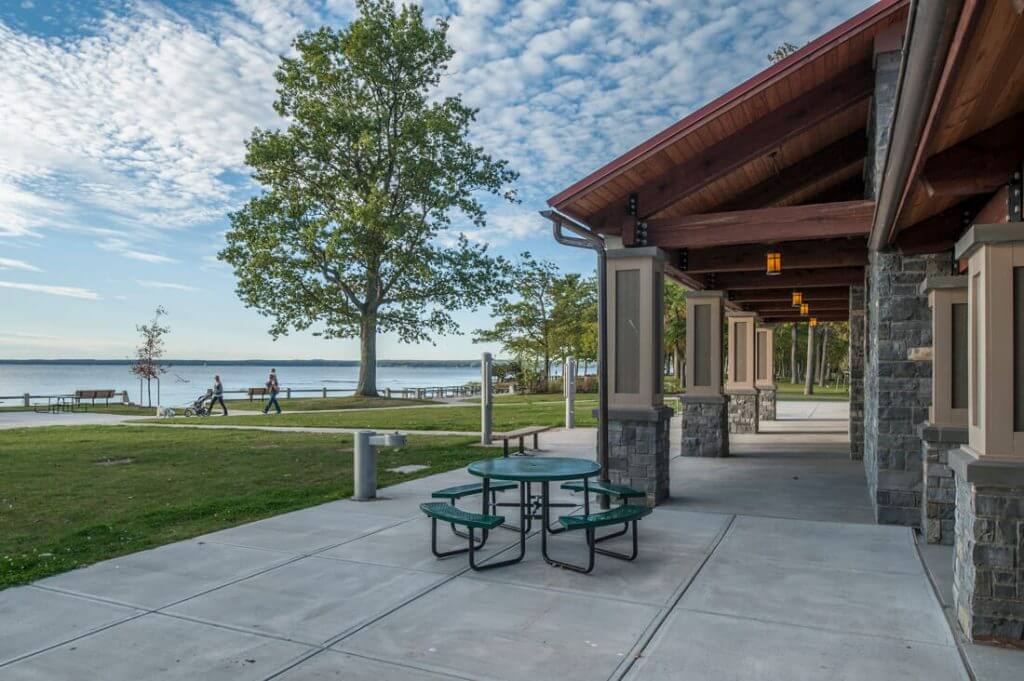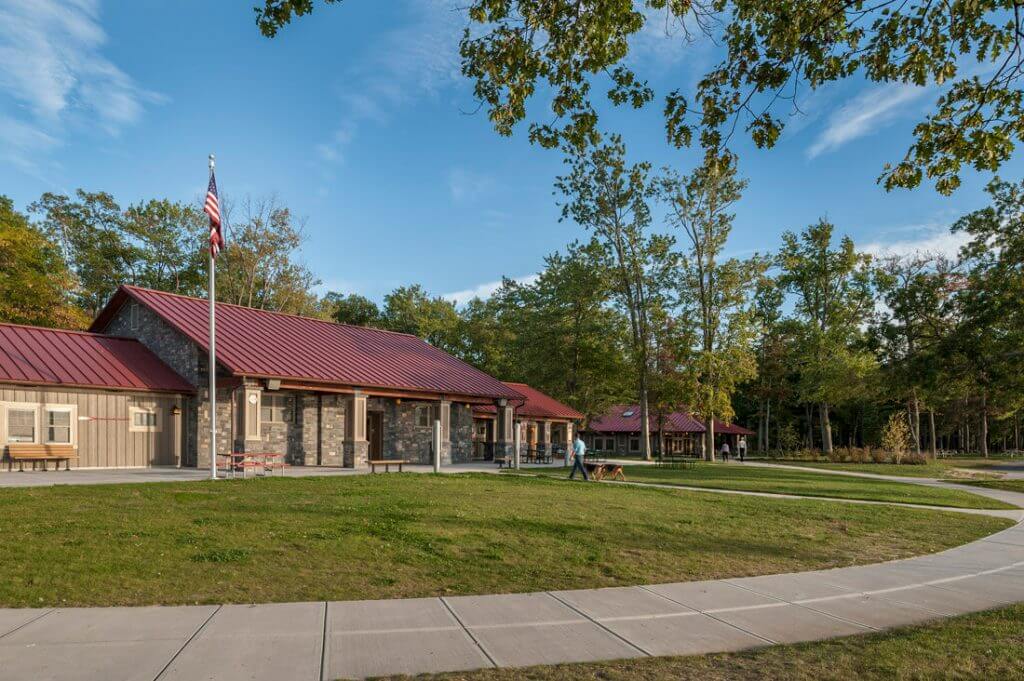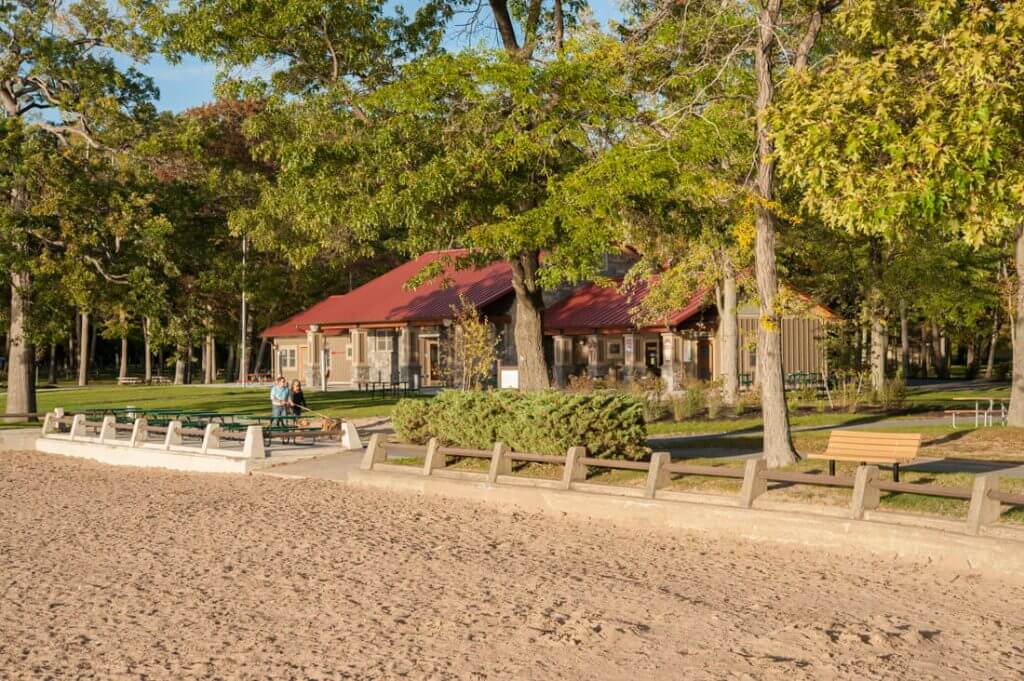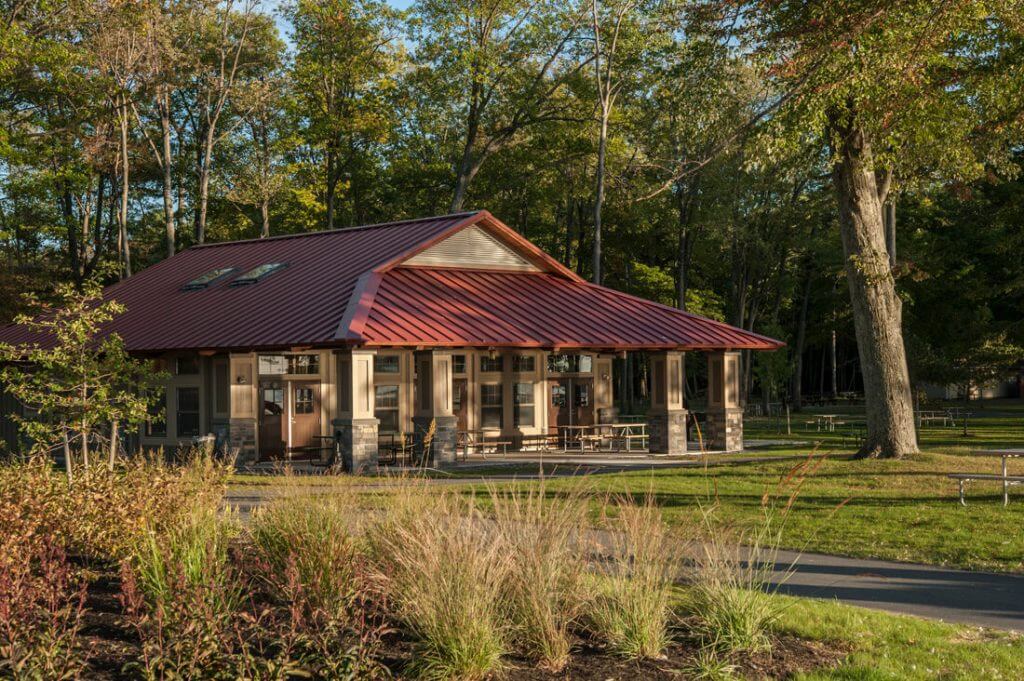 Beardsley provided full architectural/engineering, landscape architecture and construction phase services for the demolition of a 1950's-era bathhouse, and construction of a modern, ADA-compliant bathhouse to serve the needs of the park for the foreseeable future. The main bathhouse included changing and shower areas, lifeguard and break areas, and a full concession area. A separate pavilion building was provided which is available for public gatherings, as were three large, open picnic shelters. Buildings were designed with open timber trusses to expose the wood structure, and included appropriate use of veneer stone at the base of columns and walls to create a striking appearance with minimal cost. Energy savings measures were utilized, such as natural passive ventilation, and extensive use of daylighting.
Site work included design of sidewalks, drive surfaces, and utility improvements. Landscaping included extensive use of native, low maintenance plantings.
Project highlights:
Extensive use of operable windows, and whole-building passive ventilation to mitigate the need for air conditioning
Design included solar light tubes and skylights to reduce the dependence on artificial illumination
Buildings required use of pre-fabricated heavy wood trusses, connected with decorative metal steel plates
Pavilion included heated restroom area for four-season use, with the provision that the restroom be drained seasonally in the event that the heat in the building would be shut down
Extensive use of low maintenance easy-to-clean materials inside the building to increase longevity and decrease operation costs
Close coordination with client's kitchen consultant to incorporate the requirements of the concession equipment
Contact us to discuss how we can collaborate with you on your next project.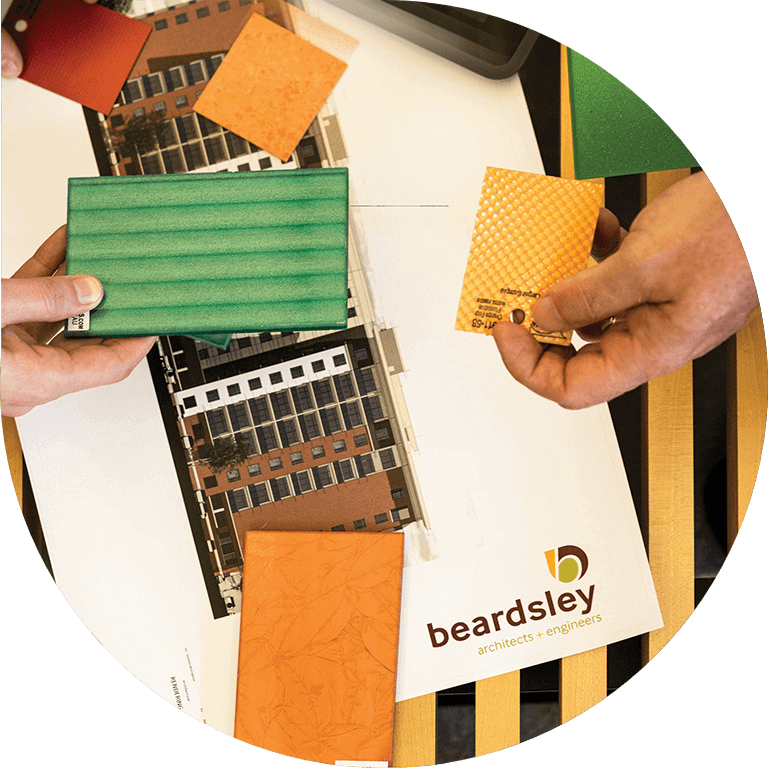 Care, transparency, and relationship building
Through partnership and an understanding of your vision, our experts create beautiful, functional, sustainable buildings and environments.
Ready for a project?
Let's connect. We want to hear more about your vision.