Adirondack State Park, NY
Victoria Boathouse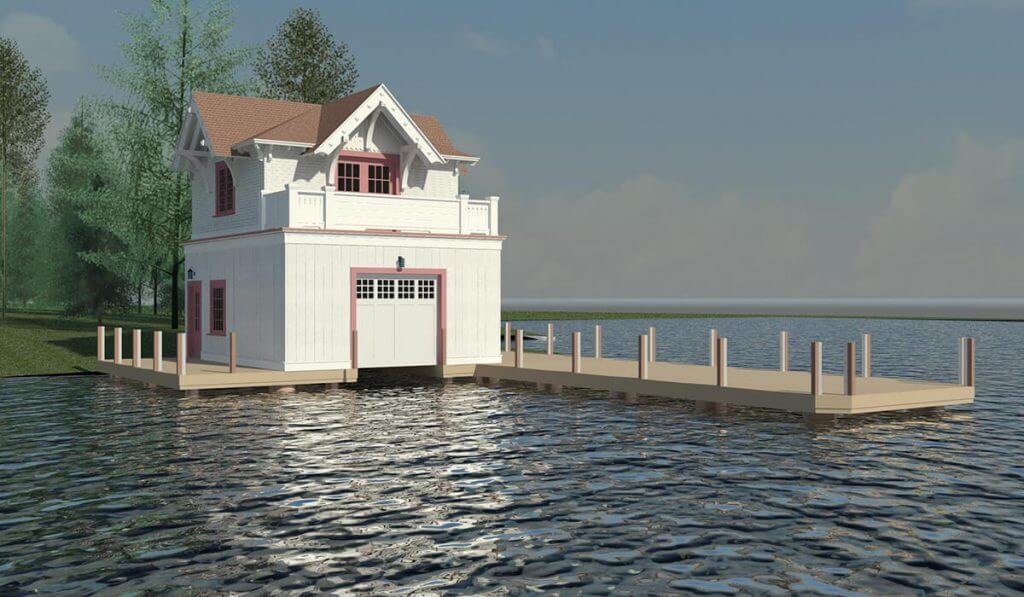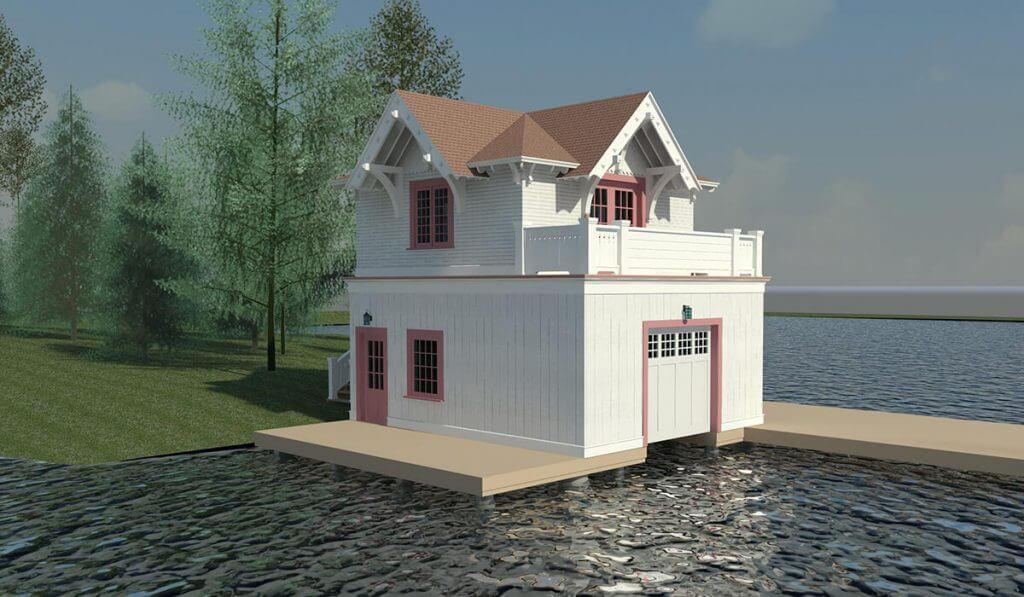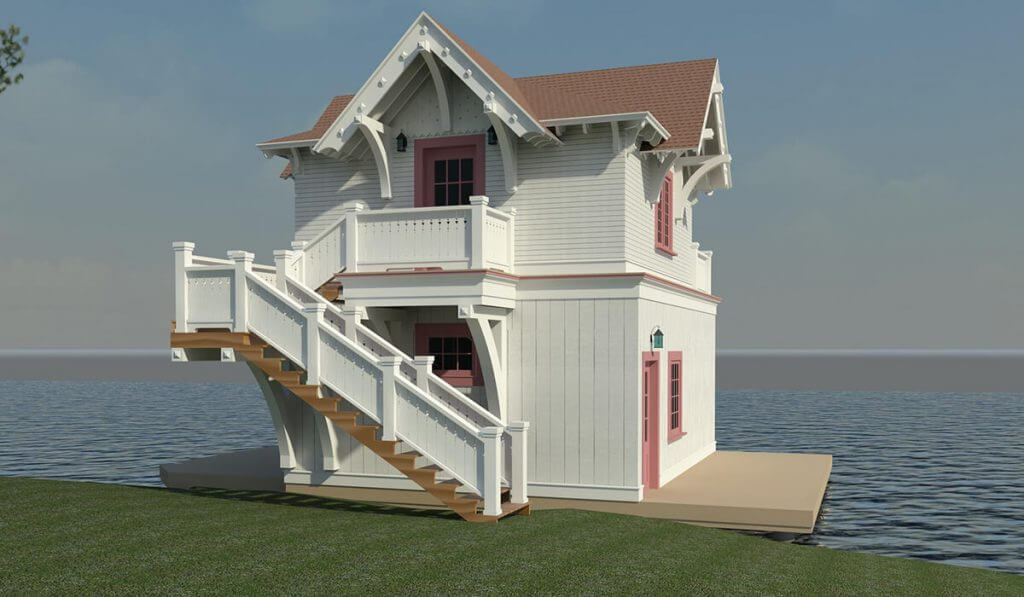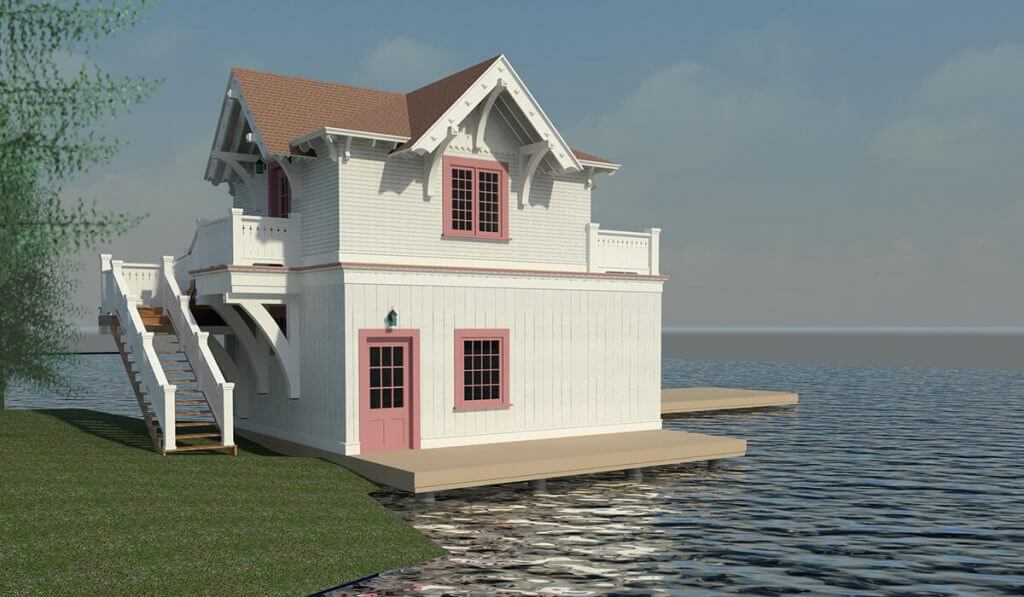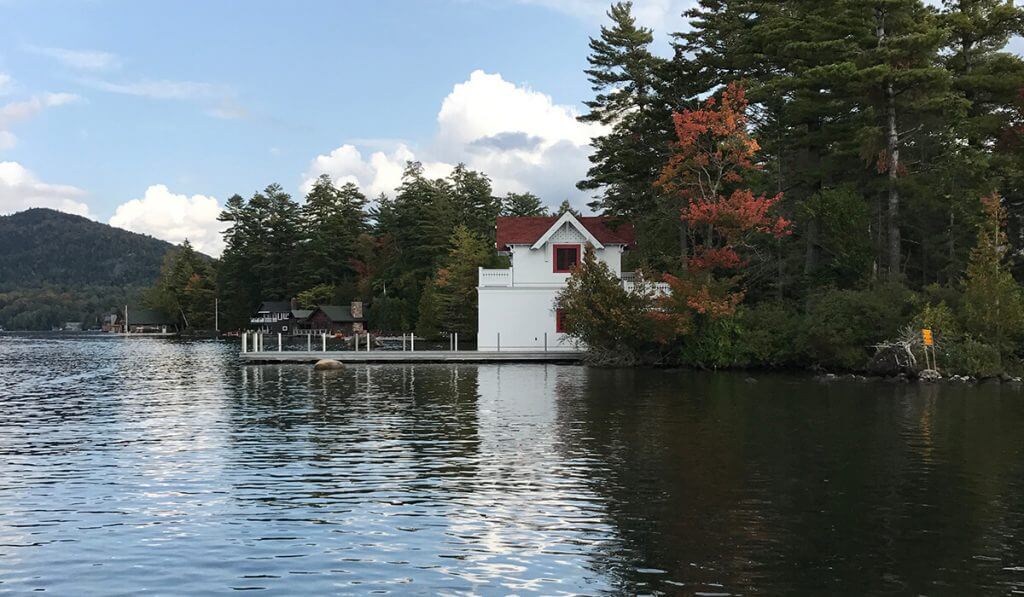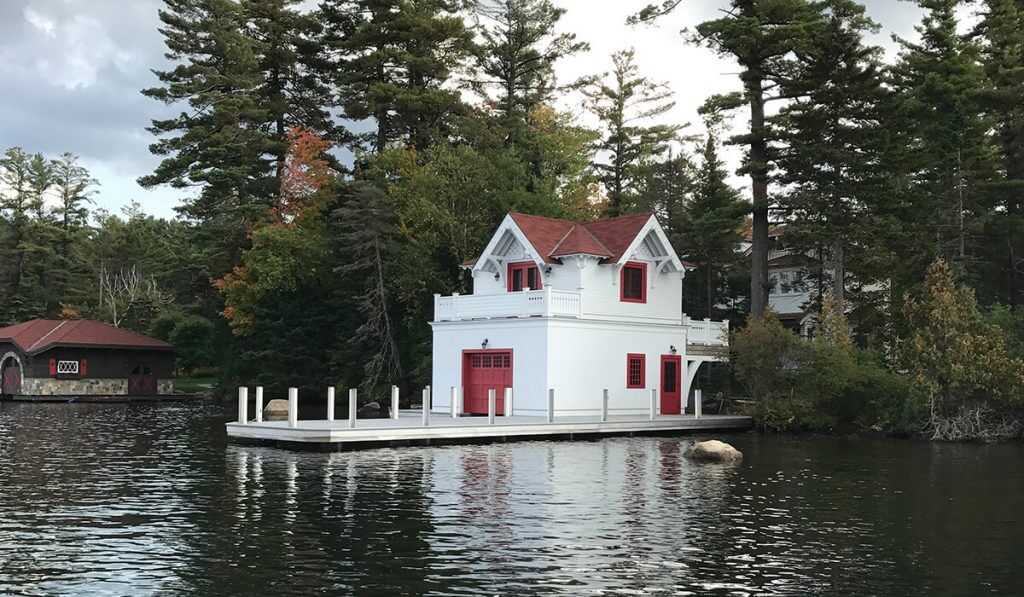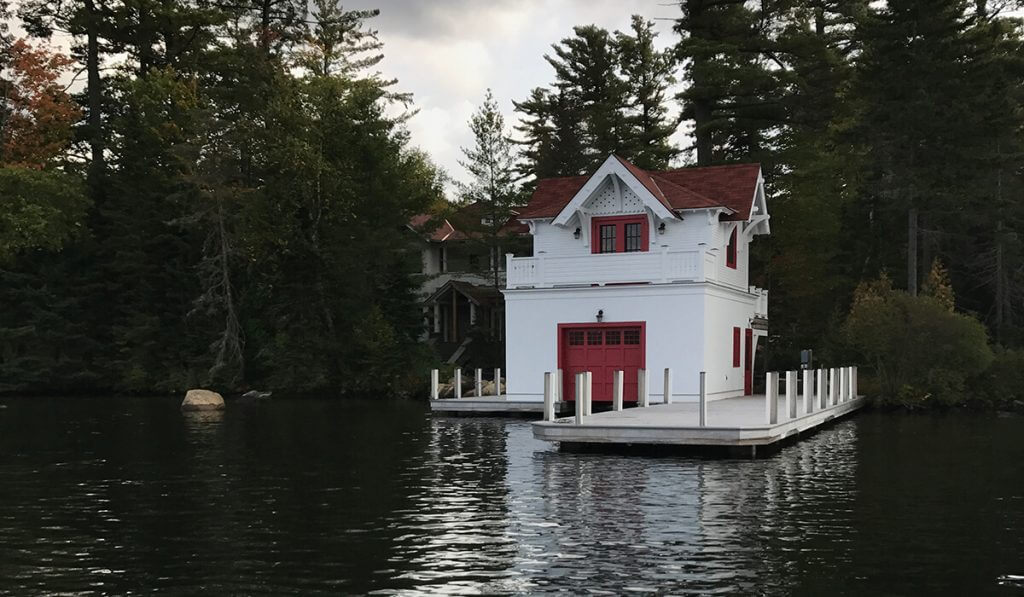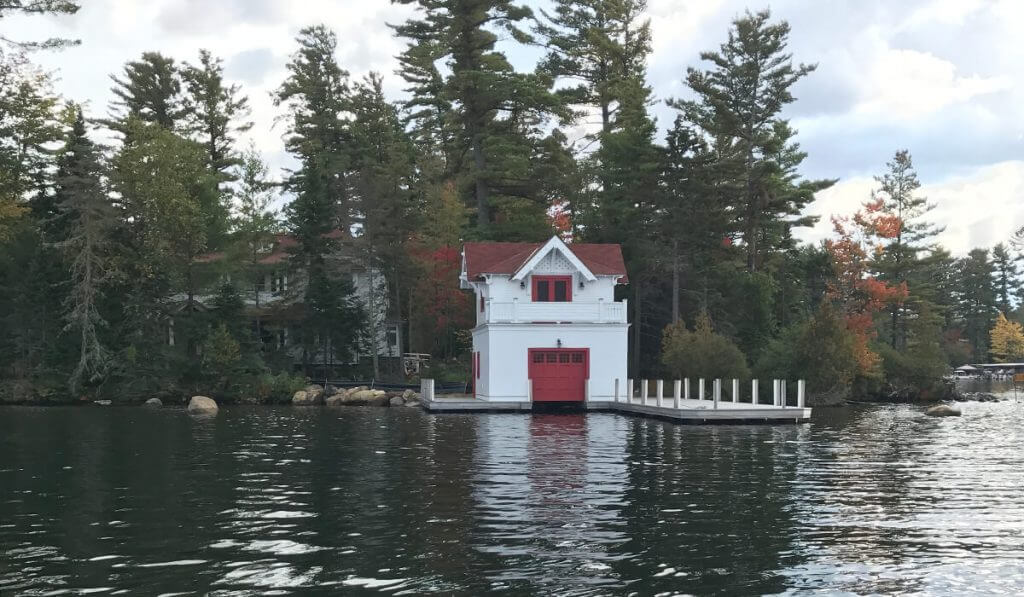 While the Victorina cottage style of this boathouse is fairly common in the Adirondack region, the white color and red accents make this boathouse unique. The boathouse includes one boat slip with docks surrounding the structure. A second story reading room features a vaulted ceiling with exposed timber frame making the space feel open and airy and creating a welcoming space where the owners can retreat and enjoy views of the lake and mountains beyond. A solid railing surrounding the second story deck provides an added layer of privacy to the boathouse that sits prominently on the shoreline.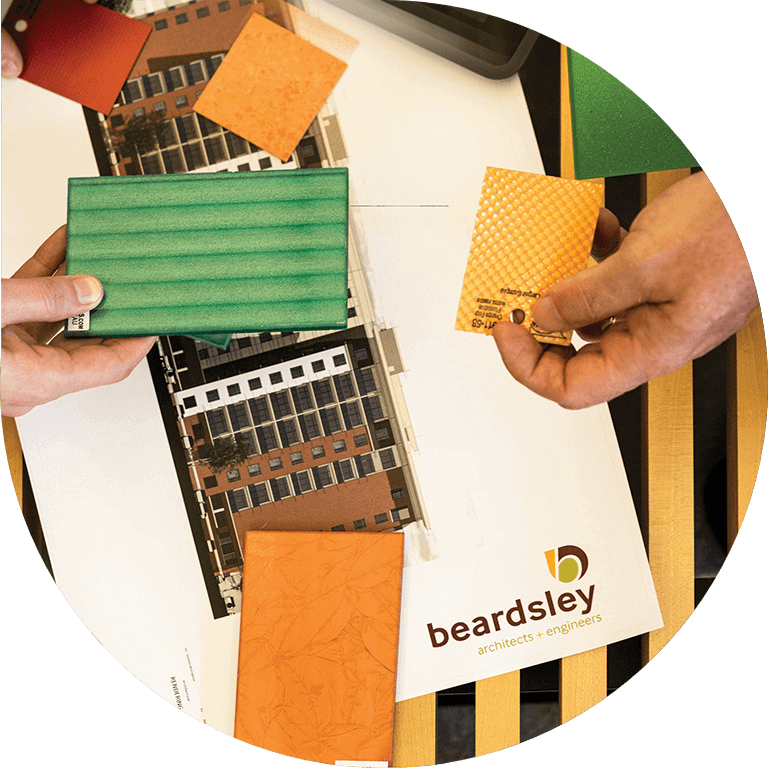 Care, transparency, and relationship building
Through partnership and an understanding of your vision, our experts create beautiful, functional, sustainable buildings and environments.
Contact Beardsley Architects + Engineers
Connect with our team today to discuss the vision and goals of your project.