Wellesley Island State Park - Fineview, NY
Concession Building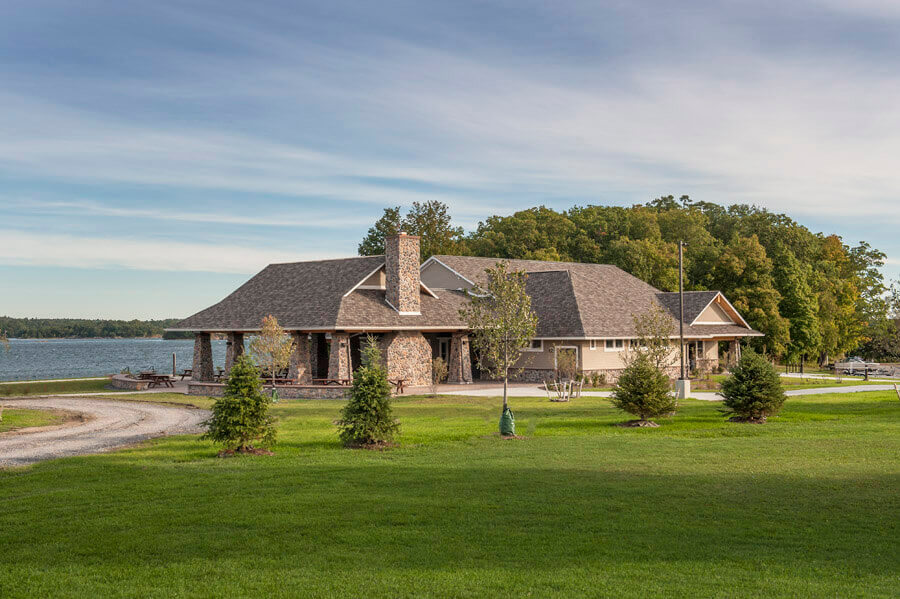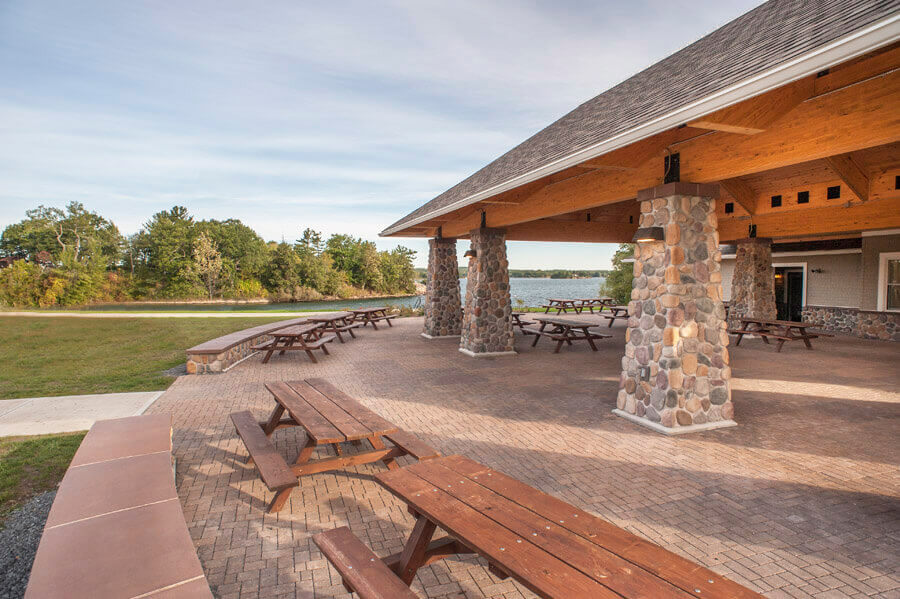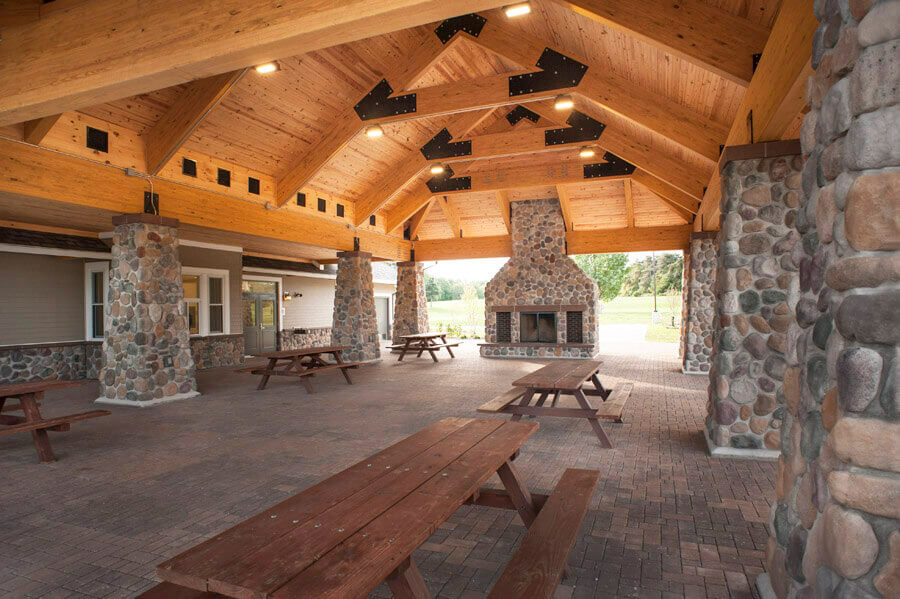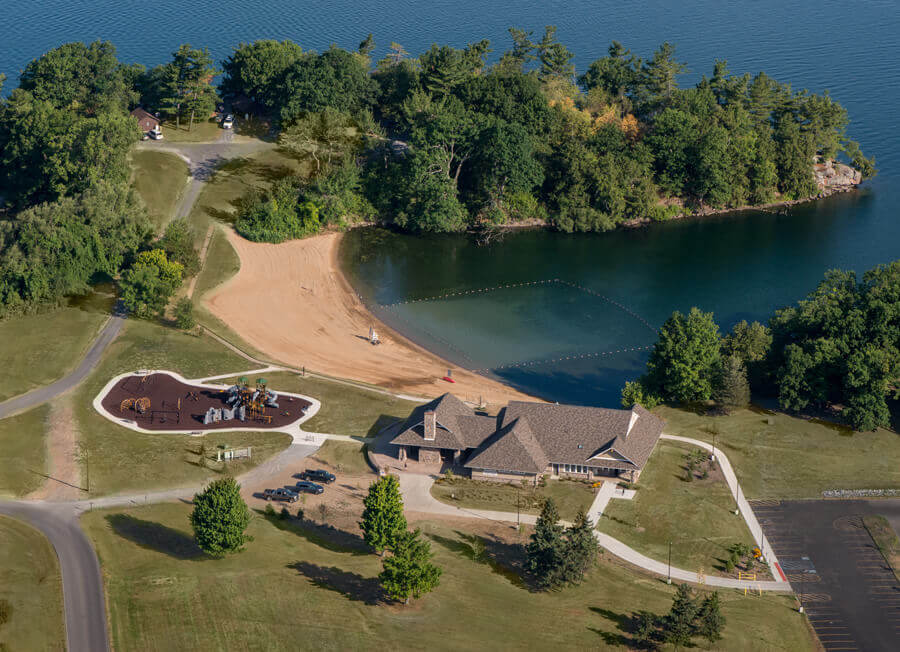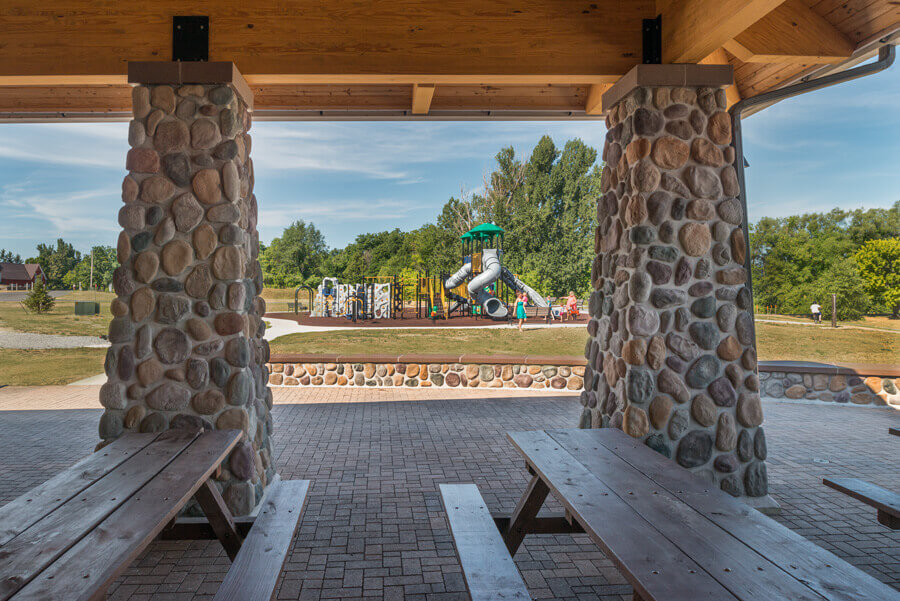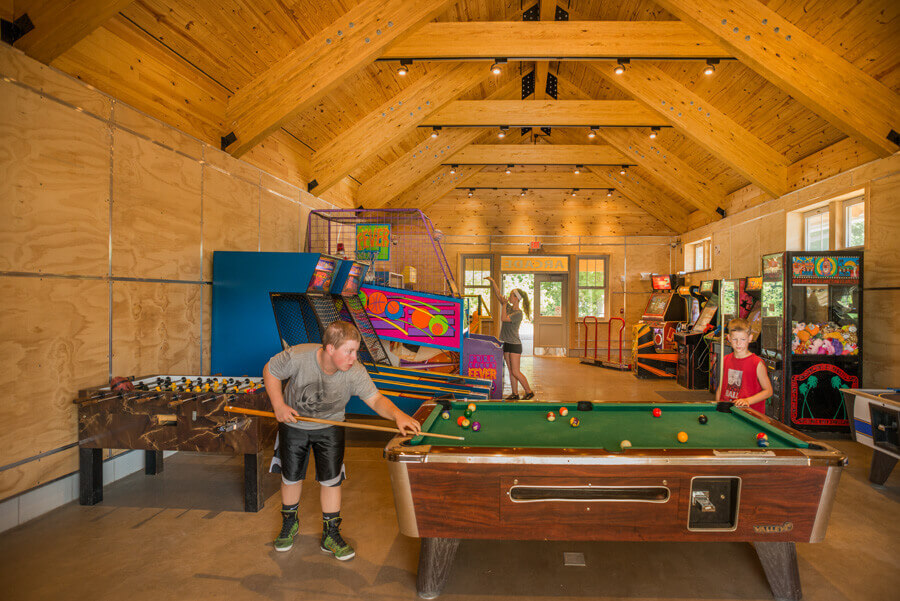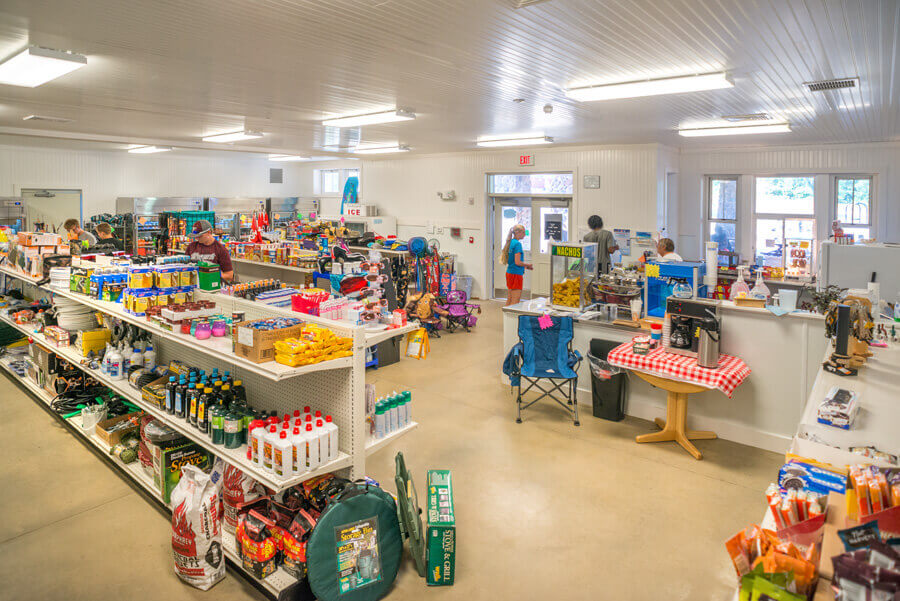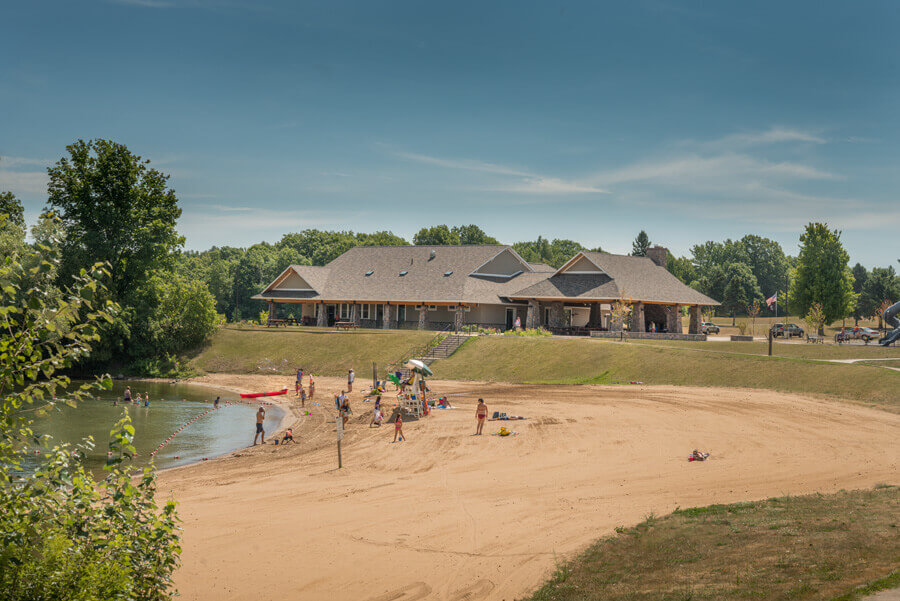 Beardsley Architects + Engineers, working in close collaboration with the New York State Office of Parks, Recreation and Historic Preservation, developed a replacement facility intended to replicate and enhance the prior functions of an existing facility that had passed its useful life and had fallen into disrepair. The new concession building includes a camp store, laundry, lifeguard facilities, bathrooms, utility spaces and a game arcade.
Patrons can enjoy the surrounding scenery and take shelter from the weather if needed from the covered porches and large exterior pavilion. The pavilion includes a fireplace and offers excellent views overlooking the nearby beach. Parents can also easily watch their children play on the adjacent playground.
Site improvements include resurfacing of an existing parking area, utility and drainage infrastructure, stone seat walls, exterior shower towers, improved beach access, connection to the adjacent playground, concrete sidewalks and access drive, and green infrastructure features. Because of the Park's inherent connection with nature, sustainability and energy efficiency were also taken into account.
Contact us to discuss how we can collaborate with you on your next project.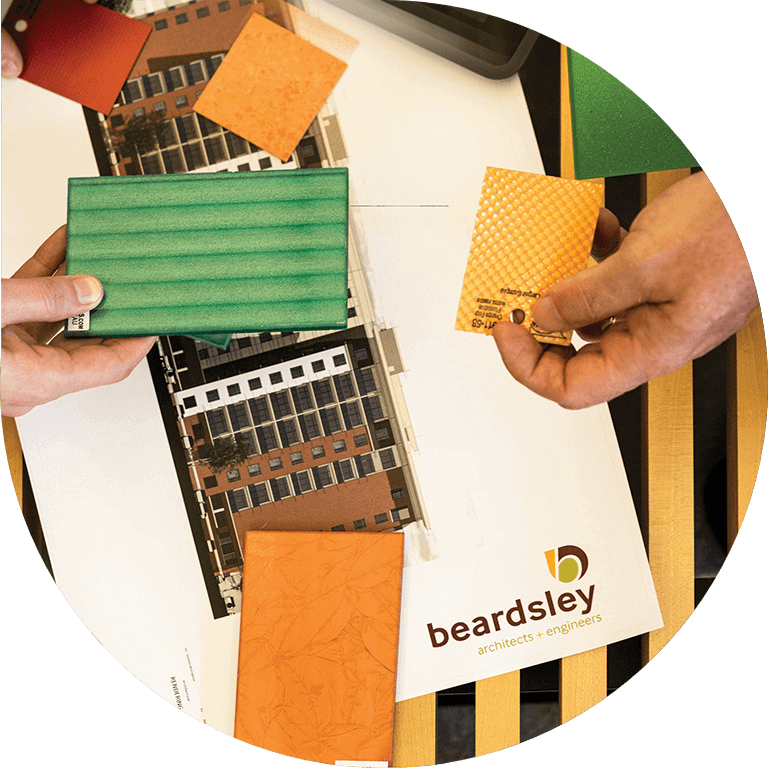 Care, transparency, and relationship building
Through partnership and an understanding of your vision, our experts create beautiful, functional, sustainable buildings and environments.
Ready for a project?
Let's connect. We want to hear more about your vision.